Splinterlands FanArt | Naga Warrior Inspiration | Social Media Challenge [ENG-ESP]
The Naga of ΛZMΛRÉ are a brutal and savage people. Many of their ways are perceived as taboo, revolting, and disturbing to outsiders, such as their custom of eating the dead. The Naga Warriors (especially the females) are known for fighting to the absolute, bitter, bloody end. Link
Los naga de ΛZMΛRÉ son un pueblo brutal y salvaje. Muchas de sus costumbres se consideran tabú, repugnantes y perturbadoras para los forasteros, como su costumbre de comerse a los muertos. Los Guerreros Naga (sobre todo las mujeres) son conocidos por luchar hasta el amargo y sangriento final. Link
---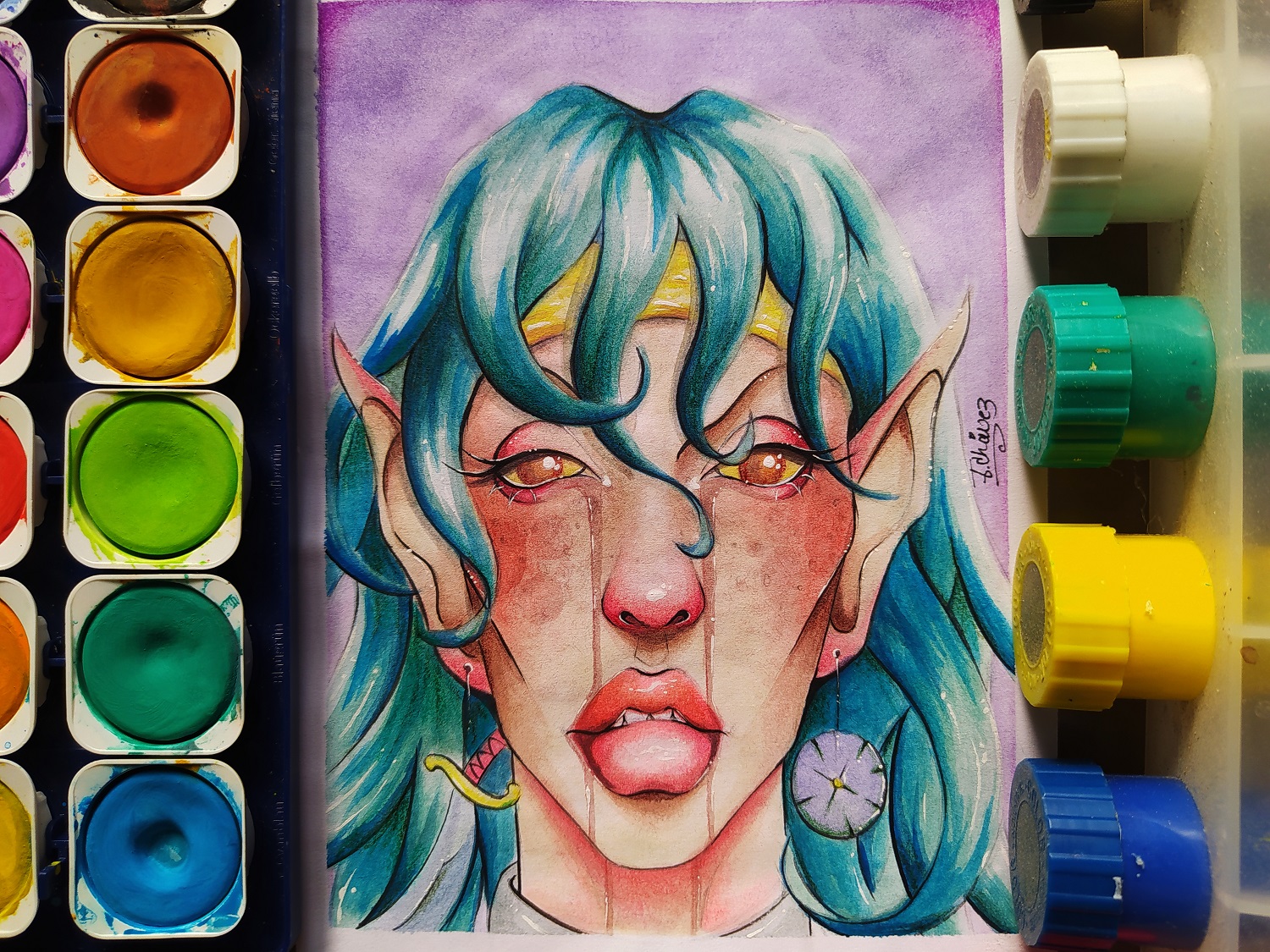 ---
🌿 Naga Warrior ✨ | 🌿 FAN ART🌿
Original JesberChavez

Hello beautiful people! I hope you're all doing great and if you're not, you will be soon! Today I bring you a new drawing for this week's #socialmediachallenge. You know that to participate what I do is to go to the game and take in the cards section some character that I like or call my attention, so I can do it in my style of drawing. This time I chose Naga Warrior to draw her, I feel that she is one of those characters that you see and capture you with your eyes because of how imposing they look.
Hola gente bonita! Espero estén super bien todos y si no lo están, pronto lo estarán! El día de hoy les traigo un nuevo dibujo para el #socialmediachallenge de esta semana. Ustedes saben que para participar lo que hago es irme al juego y tomar en la sección de cartas algún personaje que me guste o llame mi atención, para así hacerlo a mi estilo de dibujo. Esta vez escogí a Naga Warrior para dibujarla, siento que es de esos personajes que ves y te capturan con la mirada por lo imponente que se ven.
---
⬛➖⬜➖◼➖➖◻➖🌵 PROCESS // PROCESO 🌵➖◻➖◼➖⬜➖⬛
---
As in the original illustration the character is in profile, I came up with the idea of doing it from the front, but then I said why not do my version only in portrait, as I love making faces and I have improved a lot over time, so that's what I did for this drawing. I started doing the sketch, which didn't take me long to get it ready actually. In the original illustration, the character has a sword and shield, but as I was only going to do the face, I added them in the same in the form of a slope, so that it would have similarity with the original and not lose those characteristic elements of it.
Como en la ilustración original el personaje esta de perfil, se me ocurrió la idea de hacerlo de frente, pero luego dije por qué no hacer mi versión solo en retrato, ya que me encanta hacer rostros y he mejorado mucho con el tiempo, así que fue lo que hice para este dibujo. Comencé haciendo el boceto, el cual no me llevo mucho tiempo en tenerlo listo la verdad. En la ilustración original, el personaje tiene una espada y escudo, pero como solo iba a hacer el rostro, los agregue en el mismo en forma de pendiente, para que así tuviera similitud con el original y no se perdieran esos elementos característicos del mismo.
To do the color work in the whole drawing, I also took the reference of the original character, which to tell the truth was not so striking, since only green, a light brown for the skin and some shades of yellow predominated, so with those colors I played and put together my color palette to work it in my drawing. I must say that I made the hair much lighter than the original, since the character has a very dark hair color, which I didn't like very much, so I made it a lighter tone, with some dark areas and the result of the hair I loved it too much.
Para hacer el trabajo de color en todo el dibujo, tome igualmente la referencia del personaje original, que a decir verdad no era tan llamativa, ya que solo predominaban el verde, un marrón claro para la piel y algunos tonos de amarillo, así que con esos colores jugué y arme mi paleta de color para trabajarla en mi dibujo. Debo decir que el cabello lo hice mucho mas claro que el original, ya que el personaje tiene un color de pelo muy oscuro, lo cual no me gustaba mucho, así que lo hice de un tono mas claro, con ciertas zonas oscuras y el resultado del cabello me encanto demasiado.
After having been working on the hair for a while, I went to detail the rest of the drawing, like adding more red in areas of the face, adding some freckles and some shadows with dark brown color, to finally start with the line art work, which is one of my favorite things when detailing the drawing. Finished the line art work, I went to make some details in white to give those touches of brightness in the drawing and finish with color details with wood colors in some areas, to enhance the color in it and that's it, that would be all friends.
Luego de haber estado trabajando el cabello por un rato, me fui a detallar el resto del dibujo, como agregar mas rojo en zonas de la cara, agregar algunas pecas y algunas sombras con color café oscuro, para finalmente comenzar con el trabajo de line art, que es una de mis cosas favoritas al detallar el dibujo. Culminado el trabajo de line art, me fui a hacer algunos detalles en blanco para darle esos toques de brillos en el dibujo y terminar con detalles de color con colores de madera en algunas zonas, para realzar el color en el mismo y listo, eso seria todo amigos.
¡I hope you like it!
¡Espero que te guste!

⬜️◾️🌿"Naga Warrior"🌿 Jesber's Version◽️⬛️
---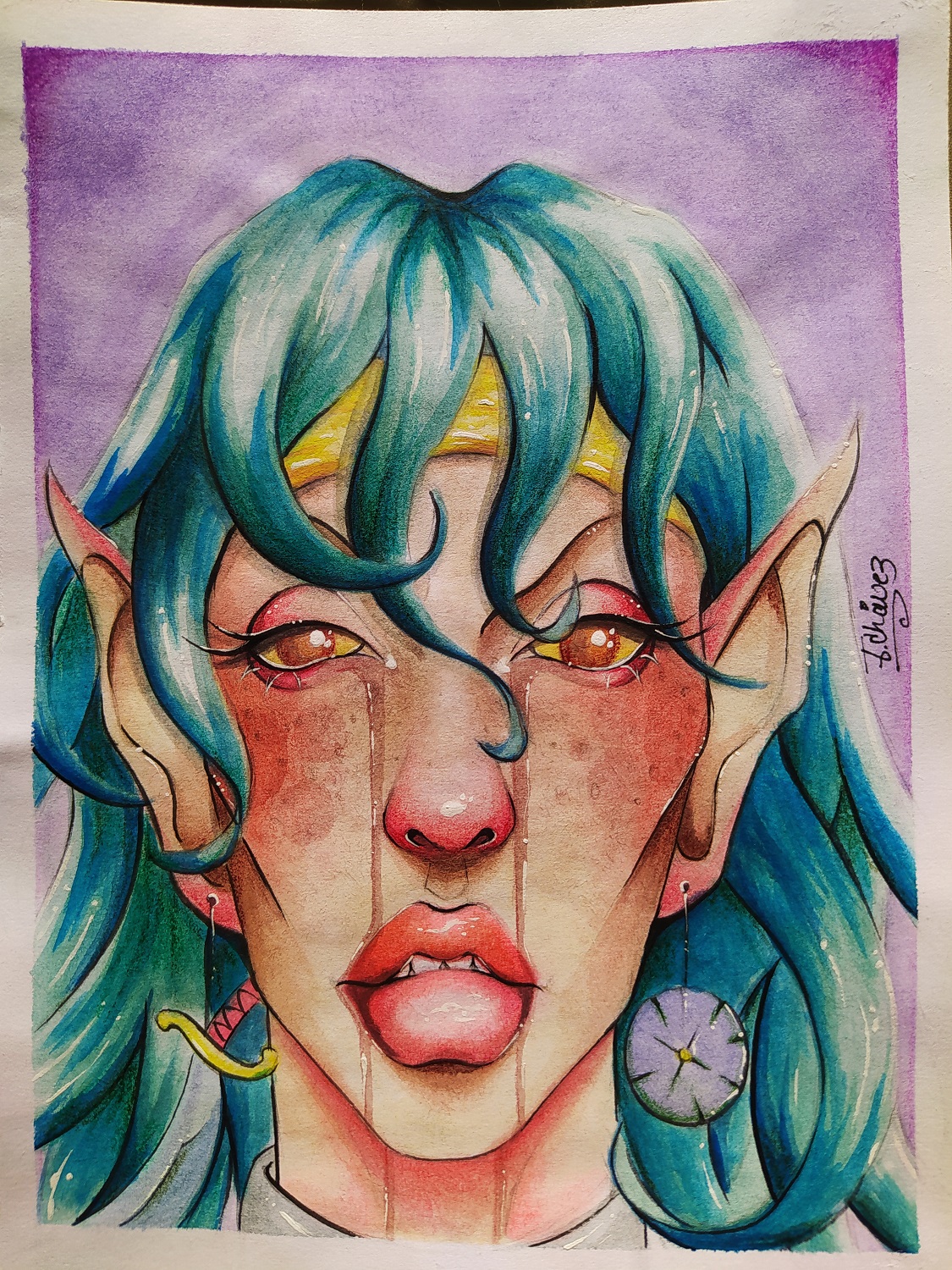 Original Jesber Chavez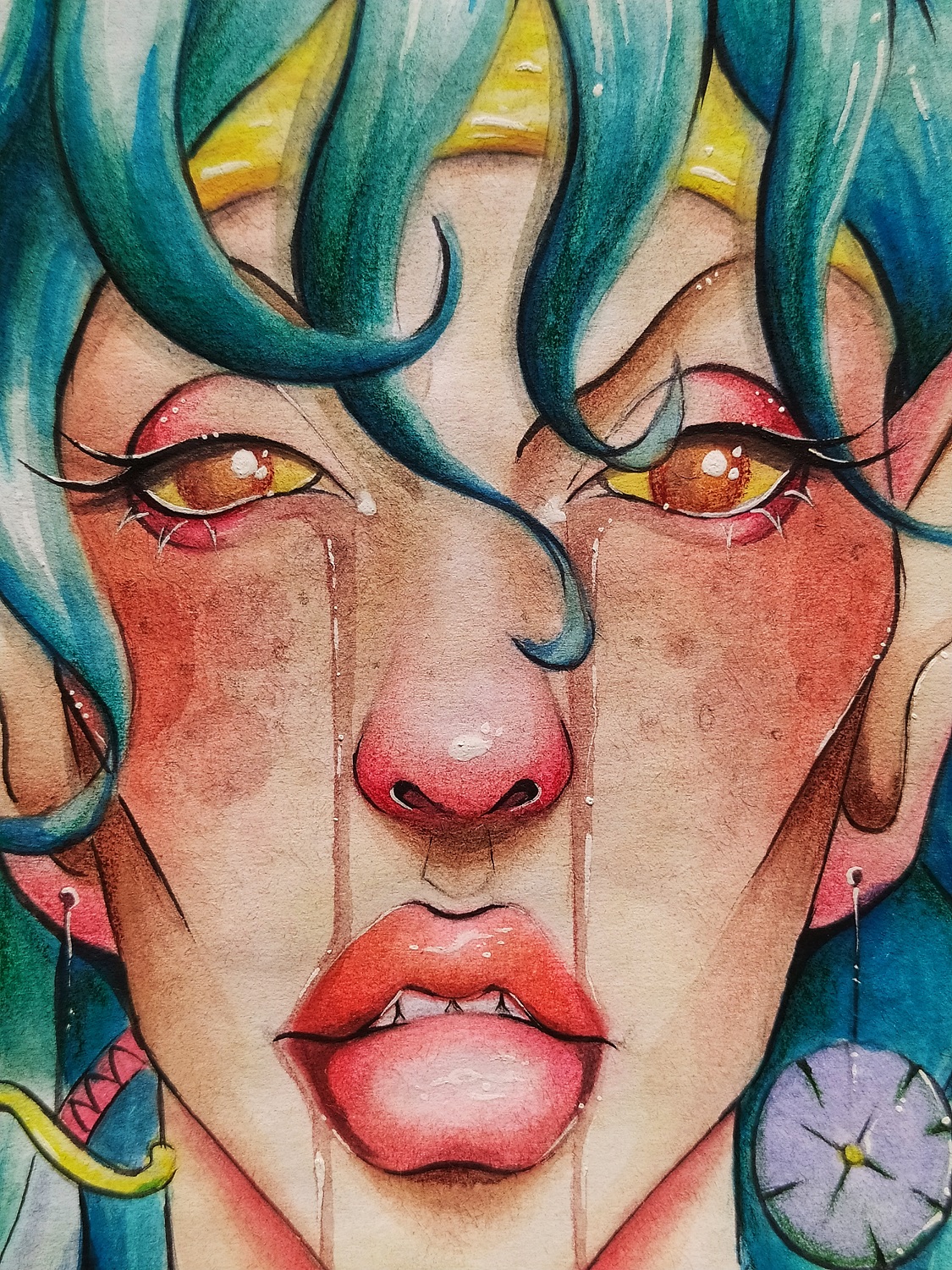 ---

🌿Naga Warrior🌿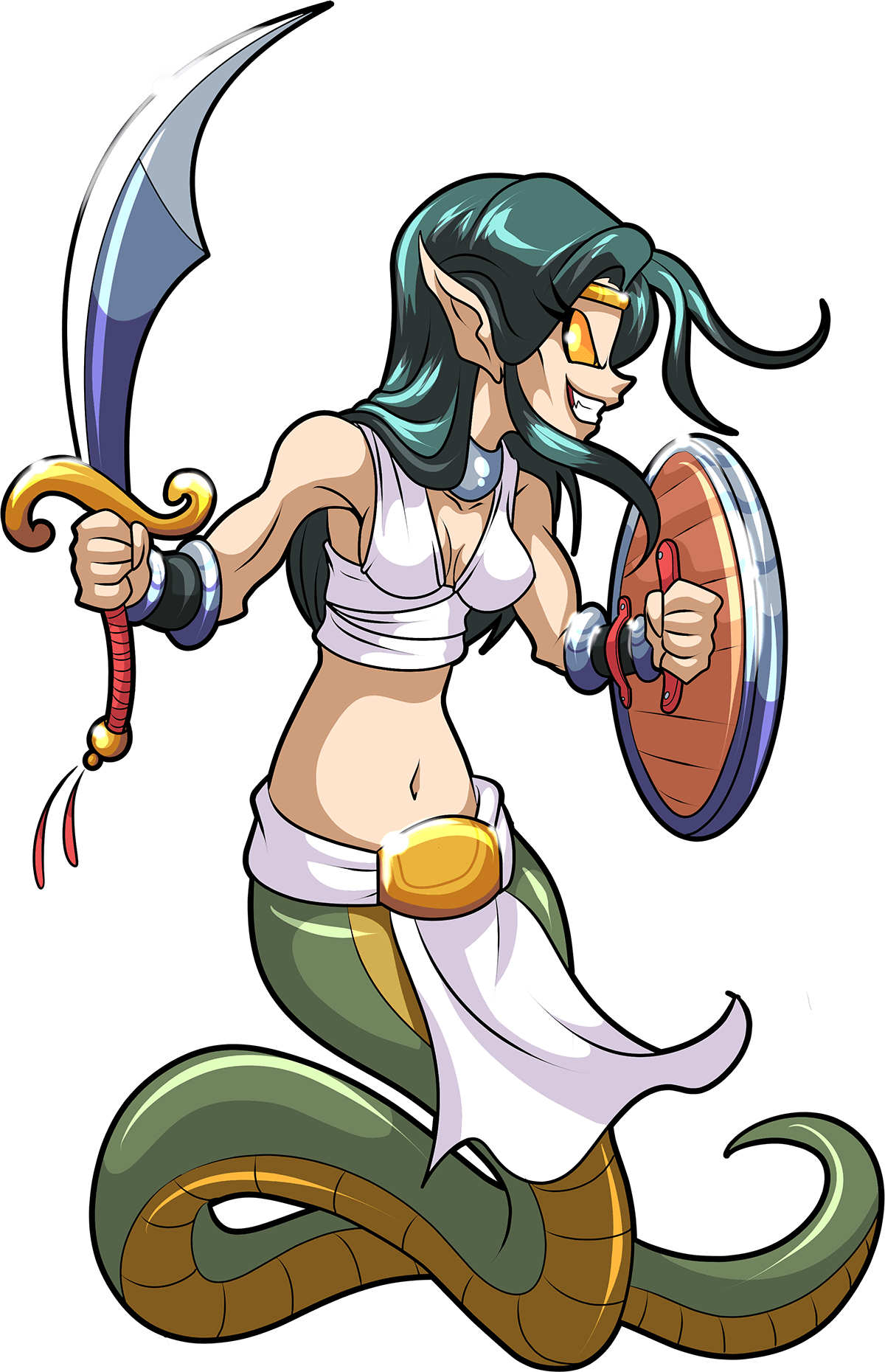 Link

Summary of the Process
Resumen de todo el Proceso
---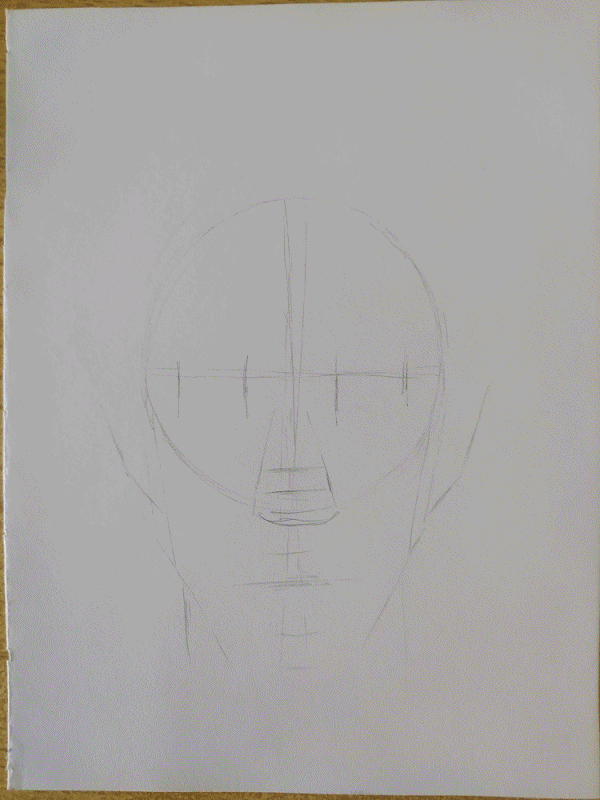 ---

✨Thanks for entering the publication.✨

✨Gracias por entrar en la publicación.✨
---
NFTShowroom
Rarible
GhostMarket
Instagram
---
---
Translated thanks to Deepl
Traducido gracias a Deepl
https://www.deepl.com/translator
---
---
---