Splinterlands - Cards supply needs to be transparent for the players
Splinterlands is evolving with the speed of light and with more and more users onboarding they need to have the right information in order to make wise decisions. Proportionally with the anticipated growth of the new reward cards as well as those coming with the Chaos Legion release they have been capped to bigger numbers in order to cope for the next year with the avid players rushing in. But with that, we need more clarity on the cards supply in order to be able to make correct decisions, whether those are related to game strategy, powerup, or investing for the future. This also builds trust in the game and offers clear information on the NFT space built within.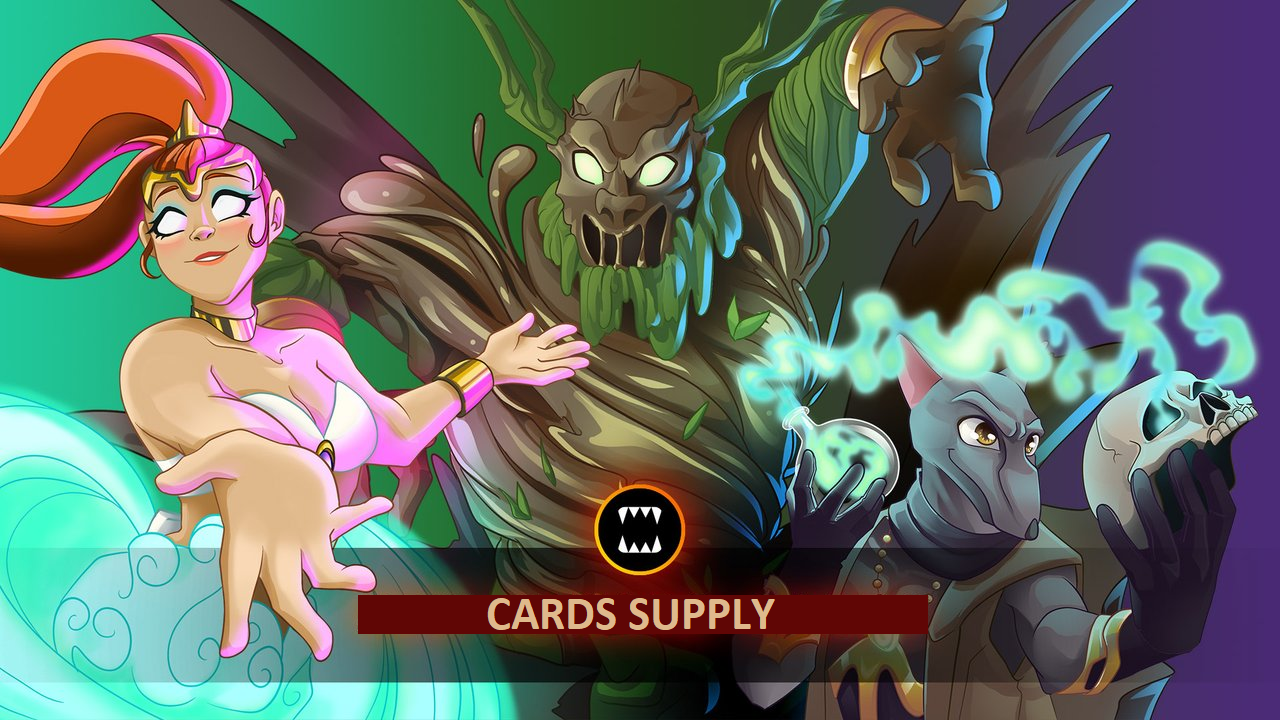 So while I was browsing different cards on the market, I've tried to guess what the supply for each of them might be. I've tried to guide myself based on the New Reward Cards Announcement, but somehow the information that is written there is not reflected in any way in the game. For example, there were established new limits for different card types.
Common - 8,000,000
Rare - 2,000,000
Epic - 800,000
Legendary - 200,000
Now getting to the card details ingame we only get a glimpse or partial information as "CIRCULATION" which probably represents how many cards were released up until this moment. This is way too little to create a clear picture for any player or investor. Let's look at how this is presented when checking details for a card between your holdings or on the market.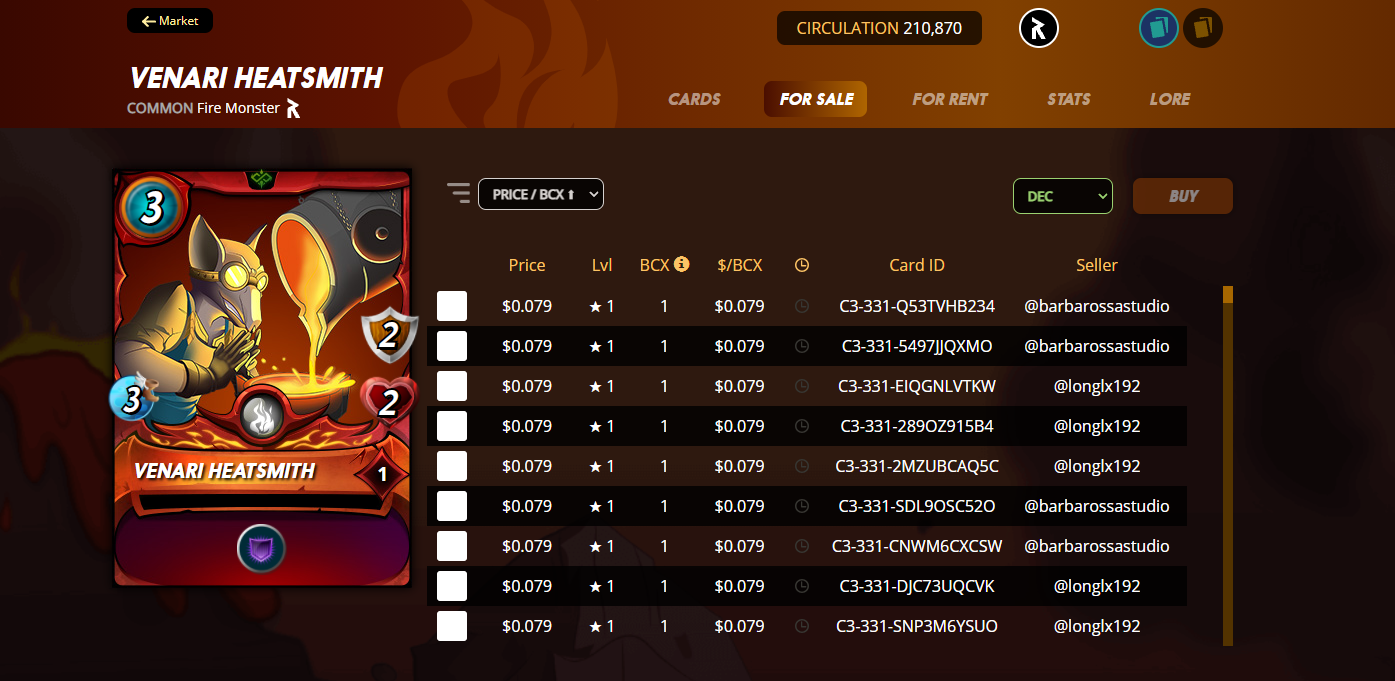 What I propose besides the "In Circulation" card information is two have additional supply data like "Total Supply" and "Burned". These two values alone should paint a clear picture of how many cards will be on the market and how many of those were burned to decrease the supply. Know also the number of players and you can project a fair distribution for each one and maybe do some math and think where the price might go.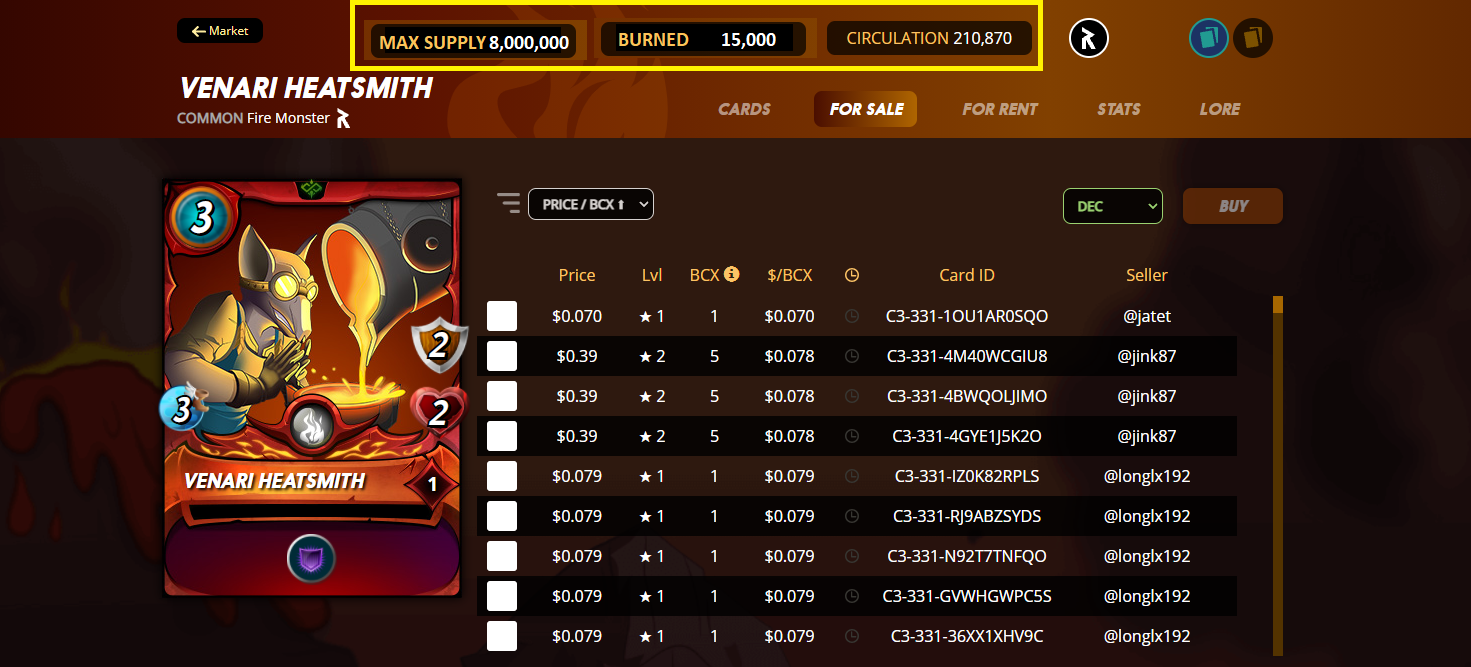 Considering that the players are the owners of the cards it is imperative for them to understand the market in which they find themselves. Splinterlands is a play2earn game and you need to relate your assets to the market, otherwise, there wouldn't be any reference in the game. And I think that this information is already stored thus I anticipate is just a matter of exposing that. Hopefully, this will be considered and we will be able to see more useful information about the cards before taking any decision or make a strategy.
Meet me on the battlefields from the Splinterlands!
Posted Using LeoFinance Beta
---
---