Wanted Hive DEFI? Well You Have Two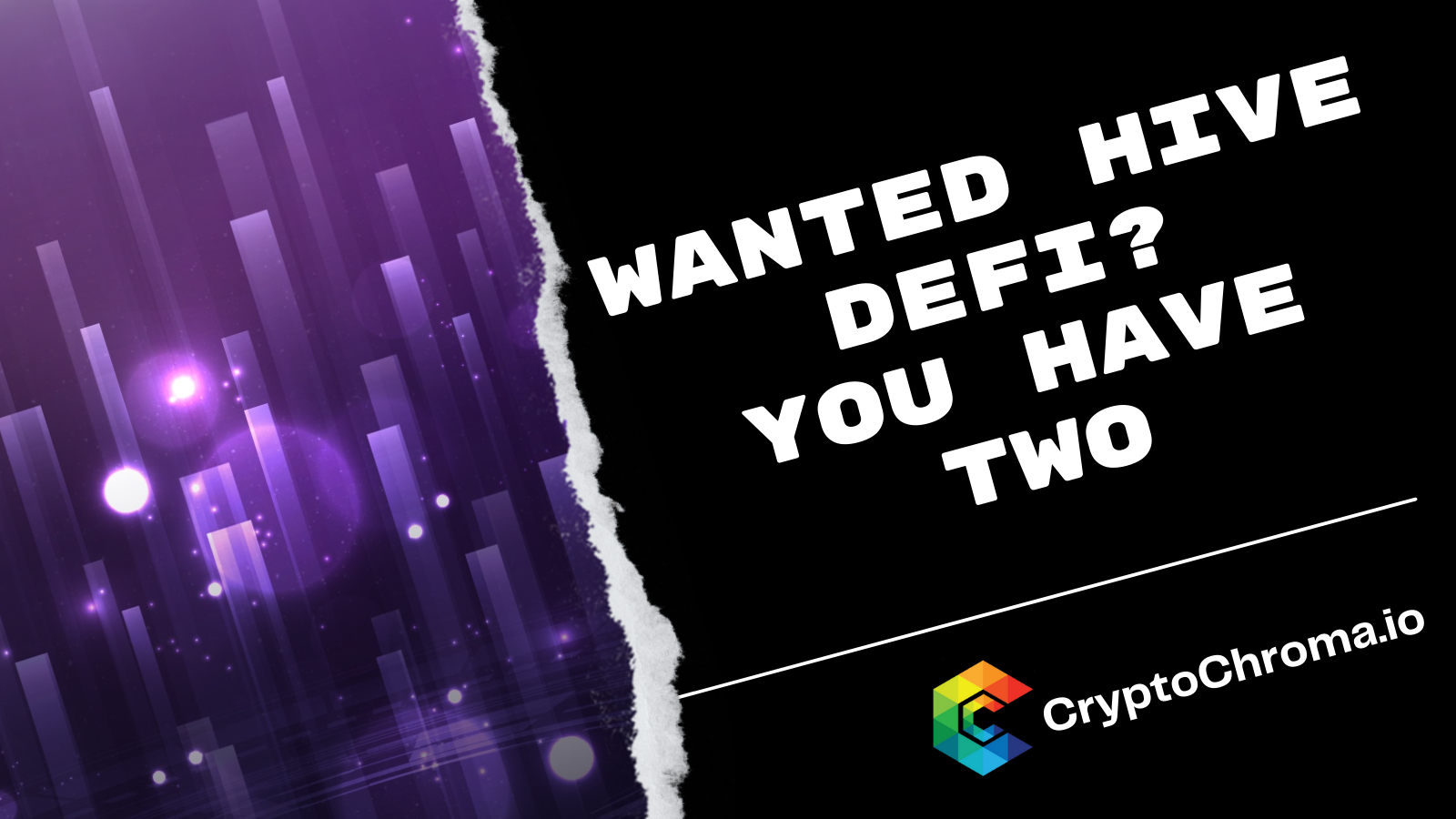 You Wanted Hive DeFi? Well You Have Two
There's been a little talk in the past and still to this day about Hive getting smart contracts and exposing itself to the DeFi space along with giving the token more utility options. While the genera DPOS system of Hive was way ahead of it's time the blockchain as of late is starting to show its age due to the lack of capabilities of the token. This is an area I hope and believe that the Hive devs are working on so more 3rd party devs can start building on top of Hive.
Until that time comes however we actually have two very real cases of Hive being introduced to DeFi. Below are those two tokens and how they can be used.
Token LEO
LEO is the community token of LeoFinance.io and works much in the same way as hive itself in terms of rewarding both posters/commenters and curators. What's really cool about the LEO token is it can be wrapped on both Ethereum and Binance chains. The most notable and wildly uses right now is bleo which is the Binance chain version of LEO token.
For this post I'm only going to focus on the Binance side of things and not Ethereum.
LEO token can be wrapped into bleo here: How to Wrap LEO into bLEO
Once wrapped and in your Binance wallet you can now put it to work on CubFinance
This can be added into a Farm such as BLEO-BNB for what currently holds a 73% yield or you could sell the Bleo for a token such as BUSD and pair it with CUB in the farm CUB-BUSD which offers up a 127% APR at the moment.


Token SPS (SplinterShard)
The SPS token is the governance token of Splinterlands and let me tell you this token does A LOT! For this article however I'm only going to focus in on the DeFi aspect of it and that's with PancakeSwap as well as CubDeFi
I'm going to go into Pancake swap for this one however I highly recommend you read further into how to optimize this more via CubFinance instead so keep reading on. Pancake swap offers two aspects to it right now. The first is you can stake CAKE and earn SPS via their pool right now (this triggers once in a while and runs out so you'll need to watch it) However they also integrated SPS right into their farms.
Compound it even faster with CubDefi Kingdoms!
Compounding is known as the 8th wonder of the world and the power of compounding is crazy good. It can take a 60% APR and change it into 70%+ APR simply by taking your interest earned and adding it back in. Normally on DeFi platforms you have to manually do this and pay a fee each time. However with CUBFinance Kingdoms this is done for you automatic.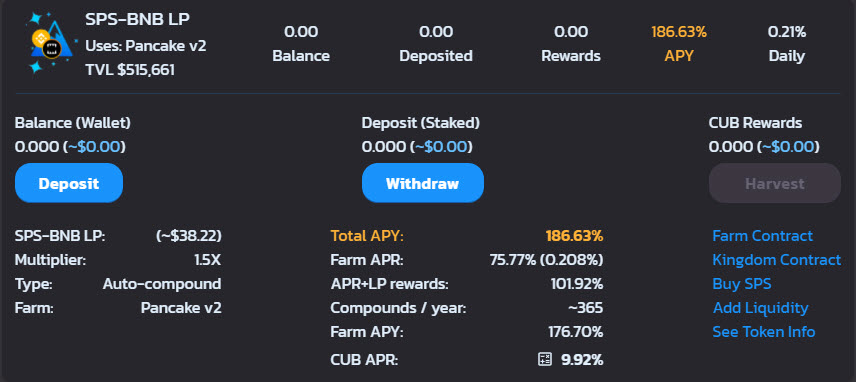 By placing your SPS-BNB pairing into CubKingdoms instead of directly on PancakeSwap itself you'll me making SPS and BNB as the Cake earned will be sold and bought into SPS-BNB pairing to increase your stake but also on top of that you'll be earning some CUB the native token of CubFinance!
Posted Using LeoFinance Beta
---
---