When I started trying to earn free cryptocurrency as part of my Trickle to a Flood strategy, I made the statement, "I'm not going to be playing games to earn crypto." That statement was based on the "Earn crypto by playing games" apps I had downloaded. Games not fun, were stuffed with ads, paid so little you would never get a payout. A total waste of time.
But then I discovered Hive, and more specifically, Splinterlands. Since then I have discovered several other Hive based games that are not only fun to play but pay respectable rewards for playing them.
Here are my current top 3 games on Hive.
dCity takes my top place because it is a mostly passive but oddly addictive game that pays a great return on investment (I know.. it is a game not an investment... but 300% ROI is 300% ROI.)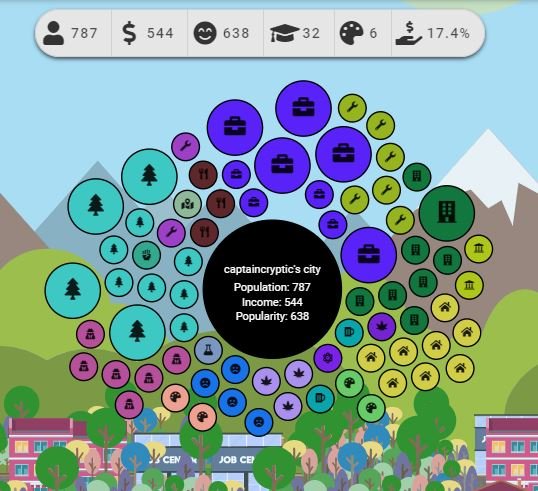 dCity is a city simulation game where you buy and mine NFT cards representing either people, buildings, or technologies. Workers are needed to make the buildings run, and the technologies improve the functions of various parts of the game.
I look at my dCity a bit like a miner. Every day my little city mines me a bit of SIM. The more I invest in my city the more SIM it mines. But unlike real miners this ones doesn't cost me any electricity and the earnings are easily traded for #hive.
Splinterlands is a card trading and battling game similar to Magic the Gathering. Splinterlands cards are NFT and there is an active market for cards that can be bought on splinterlands or other exchanges such as PeakMonsters.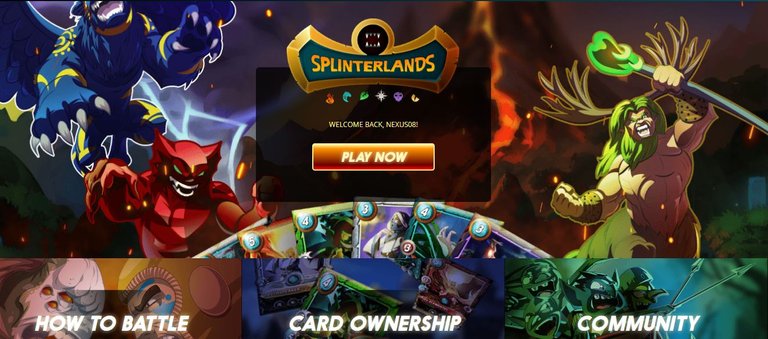 Splinterlands is by far the "funnest" of the hive games that I have played so far. I would probably play Splinterlands even if I didn't earn me crypto (#DEC to be more precise).
Rising Star is a band management simulation game. It is an interesting mix of card collecting and band development simulation.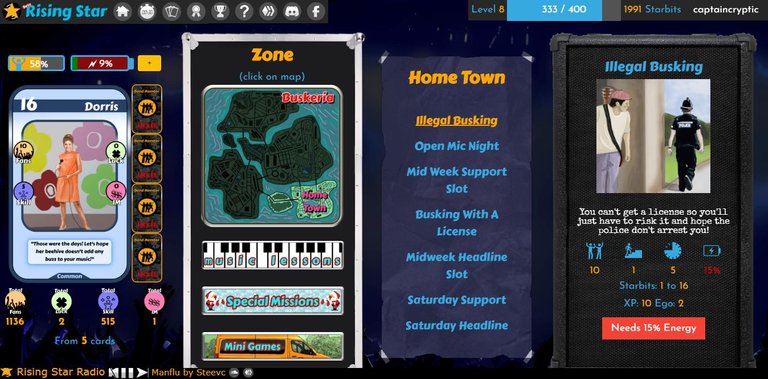 in Rising Star, you start out as a struggling musician trying to earn a few bucks on the street before the cops run you. But with hard work and a little luck you can build your band up to be the Saturday night headliner.
Each gig your band performs costs you energy (which refils with time) and pays you #STARBITS and XP. As you level up and get more fans you can play the bigger and more rewarding gigs.
I really like that you only need to spend a small amount of #hive to get started. Joining Rising Star is free, but you will need to acquire a singer to get started. Right now you can purchase a Buster card off the market for just 0.45 Hive and get started on your own musical career.
I also think the Rising Star cards may have good appreciation potential. The cards are all limited editions so at some point the only way to purchase cards will be on the market. Scarcity is a desired characteristic in NFTs.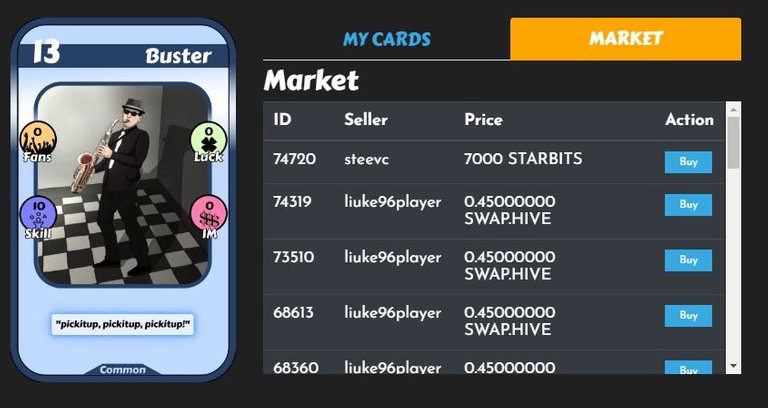 Want a free rising star card to get your musical career started?
I am going to give my Buster card to one lucky winner.
It is supper easy to win this card. All you need to do is signup as a new player using my referral link
https://www.risingstargame.com?referrer=captaincryptic
Then leave a comment to this post saying "I want to be Busted!"
If more than one person enters, I will select one lucky winner based based on the order of the comments and a roll of the dice. Good luck!
Did I miss your favorite Hive Game? Leave a comment and let us know about it.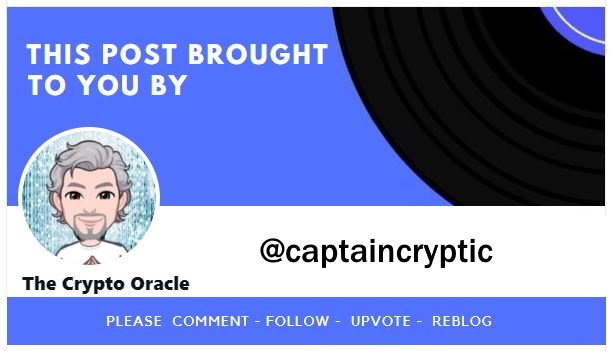 Posted Using LeoFinance Beta