Splinterlands | Onboarding 100 Players Goal Reached! (Affiliate Report #4)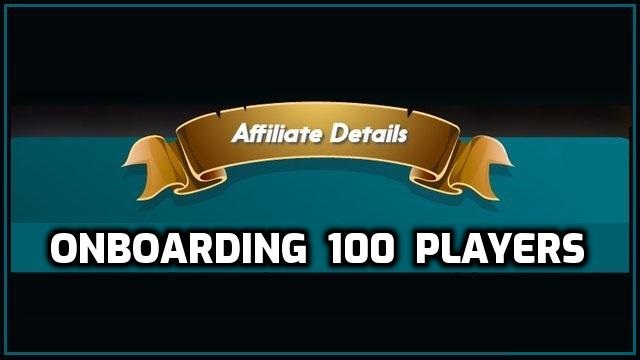 It has been 6 months since my last update when it comes down to my goal of onboard 100 players to Splinterlands. Just Recently, I reached that goal so it's time for another overview with some insights and statistics on the retention rate.
---
The Goal of Onboarding 100 Players
So the goal I set for myself was to onboard 100 players for different reasons. I generally enjoyed playing the game these past 2 years and don't mind actively recommending it to people. I want to see the game doing well overall, so spreading the word certainly helps. The combination of blogging while having a lot of duplicate cards to lease out to new players really has worked offering a win-win Sign-Up Deal to everyone that is using my Referral Link. This is the main reasons I managed to onboard over 100 players in the last 15 months. I reinvested the affiliate earnings to buy more cards to lease out so I could Improve on what I was able to offer and keep it all going. For as far as I know, using my link has been the most favorable way to get into Splinterlands as I seem to be the only one offering something like this and I'm honestly surprised not more players are doing it as it really works. Doing something like this also is a great alternative way to get some earnings and returns from cards I hold just as an investment.
Special thanks to everyone that took me up on the deal these past 15 months getting me to 100+ Referral Sign-Ups!
---
The State Of Splinterlands
Splinterlands is in a good spot right now and everyone that started playing during these past 15 months should have done pretty well for themselves as card values are at an all-time high and development is running at full-force with plenty of things still to come.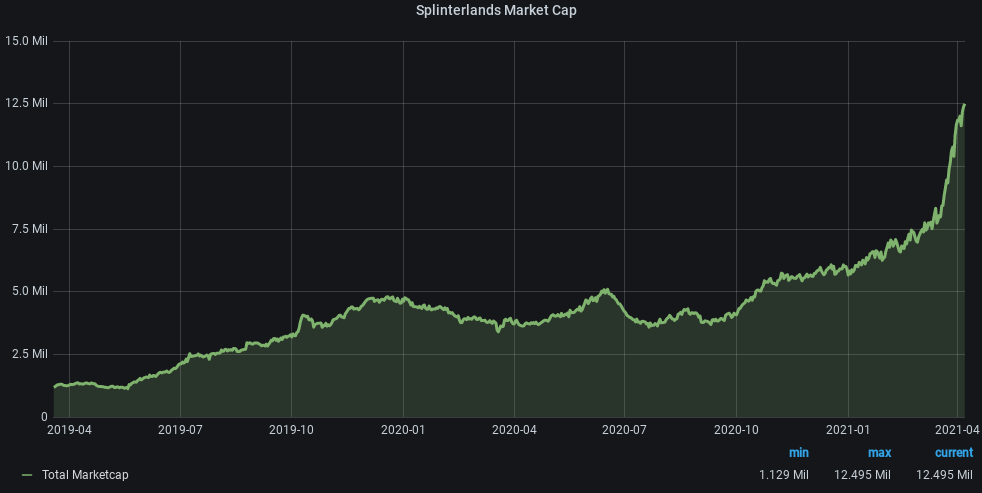 The early stages of learning all the game mechanics along with building your card collection are quite fun. Once you have been playing for a while reaching your personal collection goals, it starts to become more of a grind since most of the gameplay eventually comes down to having the right cards with only a small percentage of the matches where skill comes into play. The battles where you feel like you really outplay or get outplayed are honestly extremely rare which remains my main issue with the game.
Having some kind of game mode in the future where it is 100% a combination of skill & luck with zero pay2win elements would be nice. Something like Arena in Hearthstone where you pay an entry fee to play without the requirement to own cards to possibly play with a small profit expectation if you are really good would be nice.
---
Onboarding 100 Players
I recently reached 100 players that signed up with my Referral link who also got the Summoner's Spellbook. (Thanks Everyone!). Here is an update on the statistics...
| Report | #1 | #2 | #3 | #4 |
| --- | --- | --- | --- | --- |
| Total Player Sign-Ups | 67 | 123 (+56) | 191 (+68) | 382 (+191) |
| Only 0-3 Games Played | 32 | 73 (+41) | 113 (+40) | 191 (+78) |
| Got Summoner's Spellbook | 18 | 34 (+16) | 52 (+18) | 101 (+49) |
| Active Ranking Now | 19 | 21 (+2) | 31 (+10) | 57 (+26) |
| Average Ranking | 1716 | 2692 (+976) | 1464< (-1228) | 1128 (-336) |
| 1600+ Ranking | 12 | 18 (+6) | 10 (-8) | 13 (+3) |
| Highest Ranking | 3202 | 4232 (+1030) | 3266 (-966) | 3417 (+151) |
| Total Games Played | 17397 | 43009 (+25612) | 76517 (+33508) | 142344 (+65827) |
---
Looking at the numbers above there seems to have been a slight decrease in the percentage of players that don't even get around playing 3+ games going from 59% to 41% from the sign-ups in the last 6 months which definitely is a good thing. From the 113 players that did play at least 4 matches, 43.3% also ended up buying the Summoner's Spellbook. It clearly shows that players are reaching lower ranks both because of the Collection Power score and the fact that sticking in lower leagues allows fighting for League Leaderboard Season Rewards.
Roughly 25% Of the Players that make an account (it takes 1 minute) and try out the game also end up buying the 10$ Summoner's Spellbook which unlocks the ability to earn rewards and more in the game based on my numbers.
---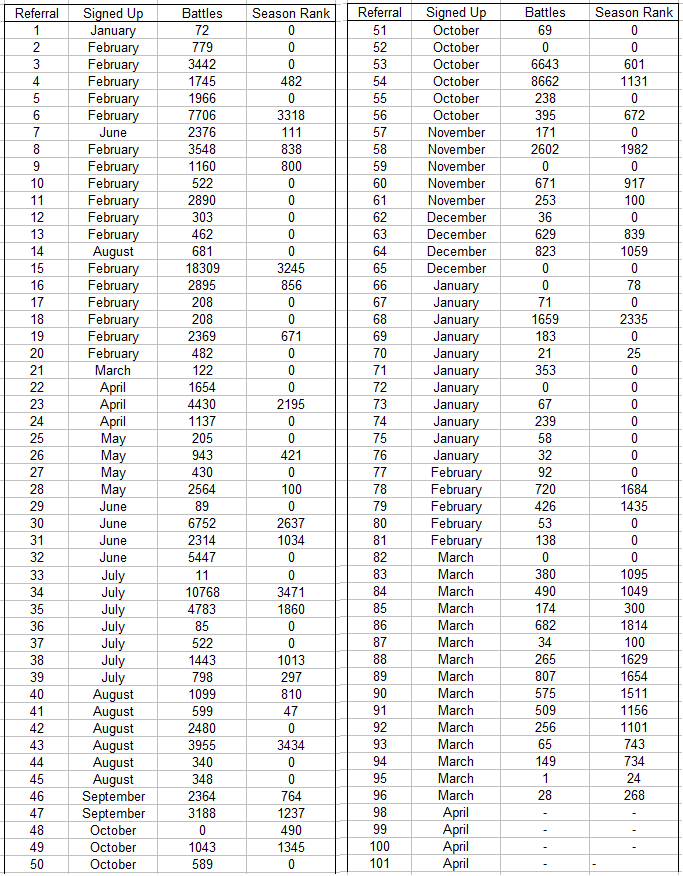 ---
Looking at the retention rate, it can be seen that some of the ones that signed up last year became regular players who reach pretty high rankings while also many seem to have left. The big advantage that Splinterlands is that it allows players to quit selling their collection possibly at a profit and move on at any point in time they want to.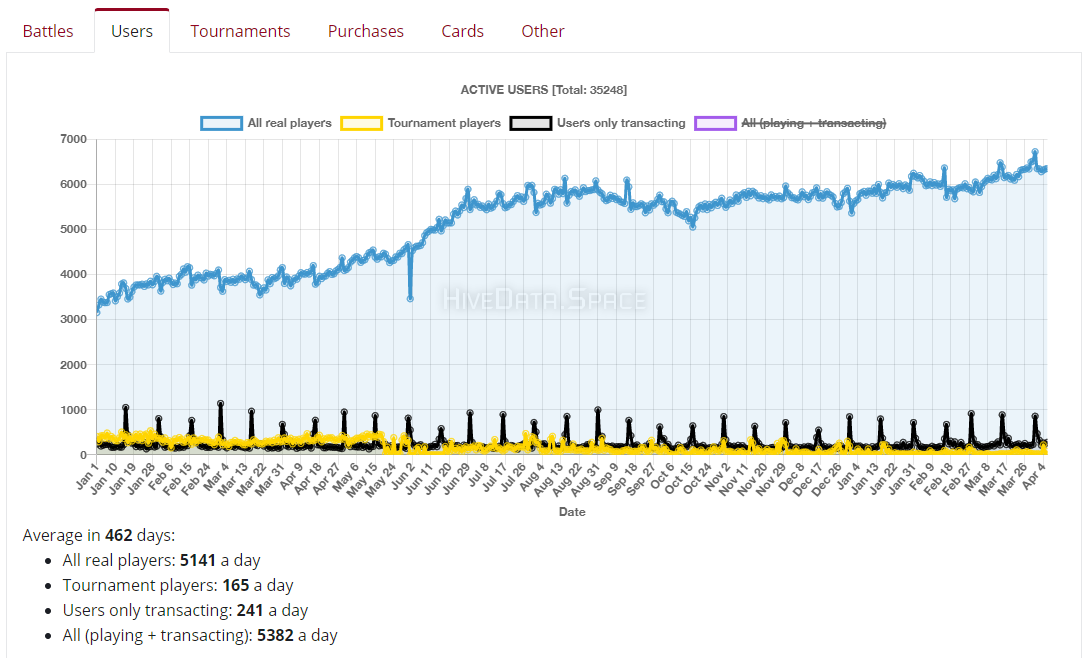 The current Crypto Bull Market along with the NFT hype certainly helped to get more players in recently and there has been an overall growth in active daily players. I guess a lot of the bots left after it became harder to leech rewards got replaced by real players. It can't be said that there has been an explosive growth of the player base yet though currently at around ~6300 daily active players.
---
Future Plans
Playing Splinterlands and being active in the community as a daily routine remains quite fun and rewarding and I'm not planning to leave anytime soon with plenty more updates on the horizon and a lot of growth potential left in the player base indicating we are still pretty early on. I continue to hold on to all the cards I earn but started to use my DEC earnings as a way to diversify into other crypto coins (See Crypto Earnings Altcoin Investment Portfolio. I also will just continue to blog about the game, making posts to guide new players while offering the win-win sign-up deal recycling leased cards that are no longer being used to new sign-ups.
SIGN-UP PROMO OFFER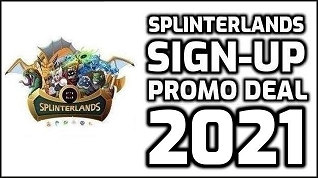 I continue to play the game and offer a win-win sign-up deal in 2021 for everyone that starts out with the game using my
Referral Link
. I updated what I'm offering in Januray see
Full Sign-Up Deal
and I will likely have to reduce what I'm able to lease in the near future to cards worth around 2000-2500 of Collection power instead of 5000+ just so I'm able to keep up.
---
To see what can be expected in terms of earnings from the Splinterlands game, check my detailed monthly earnings reports from 2020...
---
To get some tips & tricks that are useful for players that are getting started with the game see my article with 10 Tips & Tricks for New Players. I also made a complete guide on how to go about things as a new player to have the best chance to reach these kinds of monthly earnings from the game in 2021. See How To Earn 100$+ Monthly (Complete Guide)
---
To understand what the game is about and how it can be played check the video below!
---
---
Important: Treat games in the first place as games and not as investment opportunities, Splinterlands allows you to earn some money and get good returns but you are much better off flipping burgers in Mcdonalds when looking at the money earned for the time invested. Investing also comes with a risk of card values going down.
---
---
Posted Using LeoFinance Beta
---
---