SPT Report & Calculated Passive Returns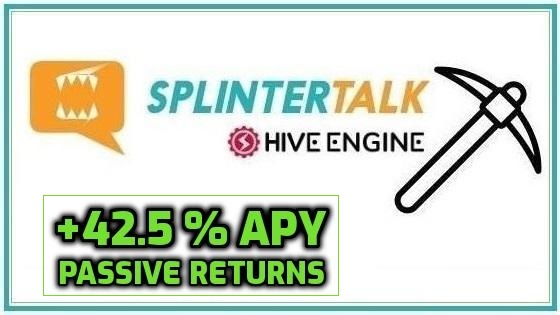 It has been over half a year since I first looked into the SPT token (See Post) which made me start cost-averaging in at a price below 0.00025$ reaching 1 Million SPT a couple months ago (See Post). This is an update on how things are going along with the passive returns I'm getting delegating it to @monster-curator...
---
There has not yet been an integration of the SPT token into Splinterlands but at some point in time it is bound to happen which makes this a sleeper coin great for accumulation while nobody is really watching it. If an announcement comes, the price likely will skyrocket making many FOMO buy into it giving a good opportunity for some profit-taking. For now, I continue to grow my stack without actively buying more.
The price of SPT goes up and down now sitting at around 0.00031$ with very little volume which makes it hard to get in without pushing the price way up or dump the price when selling. So getting in or out needs to be done gradually and most seem to hold on to their bags at the moment.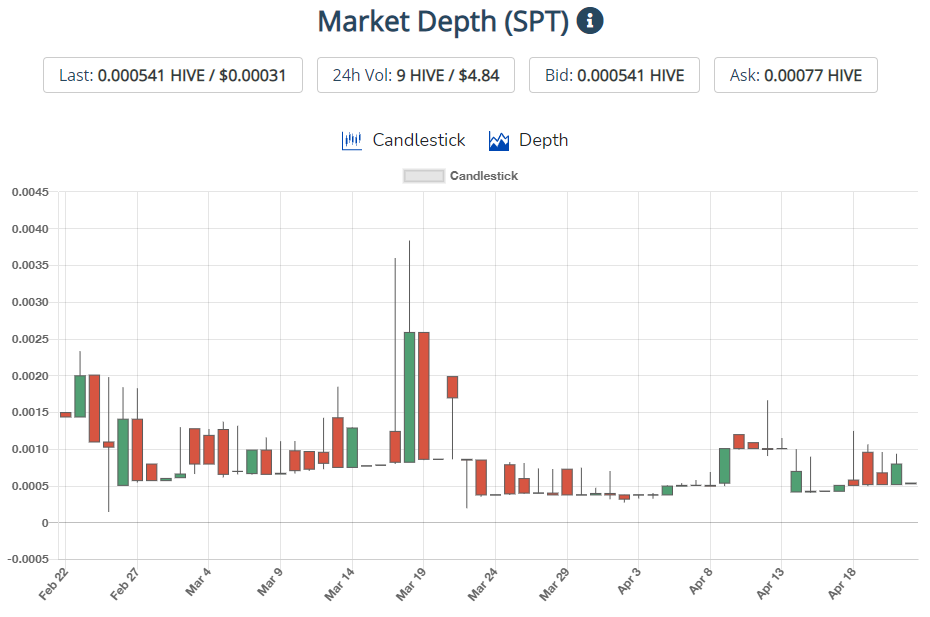 SPT Market Caps & Inflation
| Date | Pice | Market Cap | Supply |
| --- | --- | --- | --- |
| 10/02/2021 | 0.00028$ | 19,318 $ | 68,905,727 SPT |
| 22/04/2021 | 0.00031$ (+10.7%) | 23,123 $ | 75,621,474 SPT (+9.74%) |
There is currently a lot of inflation on SPT as 9.74% was added to the supply during the last 71 day. This decreases over time and it fully goes to content creators and curators (SPT Holders) on Splintertalk.io split 50/50.
---
Ever since I found the @monster-curator project which pays 100% of the curation rewards to those that lease their SPT to them, I have been making it into a daily routine in the morning to stake the SPT I received instantly adding to my lease for an optimal compounding effect. I have put the growth (both from Daily Passive Delegation earnings & Blog Post Payouts) of my SPT holdings in a chart with an expected APY just for delegating to @monster-curator over a period of nearly 200 Days. Ever since i reached 1M SPT, I haven't bought or sold SPT and just let it run.
---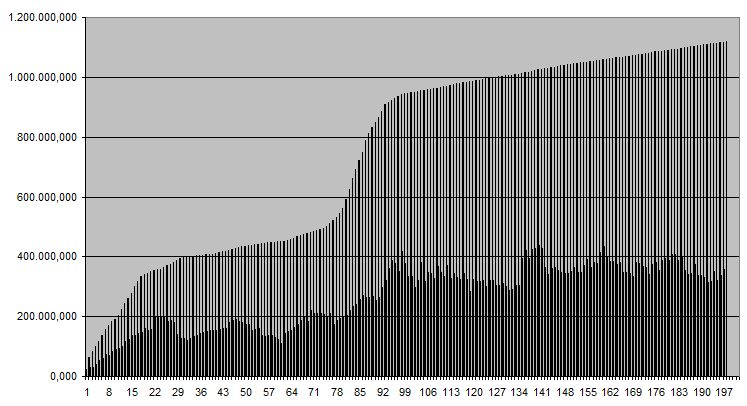 ---
I managed to grow the 1.003.640 SPT I had on February 9th this year to now 1.118.507 SPT which is a +11.4% increase in 71 days (blogging and leasing combined) which just about beats the inflation which was +10.7% over the same period. Just looking at the APY for leasing based on the last 7 days, it comes at +42.5%.
---
There is currently over 33 Million SPT delegated to the @monster-curator project which has just shy of half the Voting power on the platform to do proper curation getting solid content that is made about the game on the Front Tredning page of https://www.splintertalk.io/. 77 Different users are leasing out their SPT and the number seems to be growing a bit month by month.
Conclusion
I can't help to be slightly disappointed seeing how hard it is to keep up with the big inflation SPT currently has by leasing SPT and Blogging on the platform which just barely beats that for me. This makes the main Value of SPT which still only has a 23k Market Cap in a likely price increase the moment it gets implemented into the game (If it ever happens as it's no guarantee). Being able to lease out SPT getting passive returns does help in offsetting the inflation and I keep liking this token as something to have a relatively small bag off as another way to diversity and get some passive returns in crypto. For players who are willing to make some quality content being rewarded with some SPT growing a bag without the need to invest it for sure is a nice opportunity.

---
For more Info Around the Splinterlands Game see...
---
In a couple of months from now, I will bring another update of the SPT token!
---
---
Posted Using LeoFinance Beta
---
---