Hello battlers,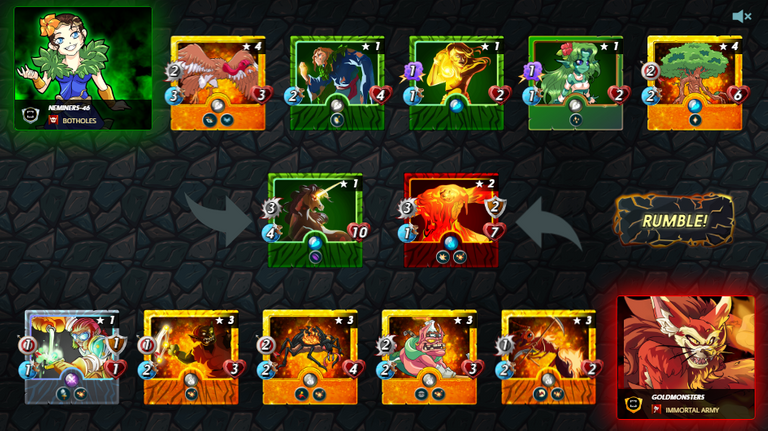 https://peakd.com/splinterlands/@splinterlands/share-your-battle-weekly-challenge-defender-of-truth
Splinterlands is ever expanding in terms of users and the monsters cards as it introduced few new Rewards cards and recently, we even had the raffles draw as well.
I hope you are one of those land buyers and had some nice rewards from the raffles draw.
I couldn't afford to buy the land in the pre-sale, but, I will try to purchase some land when the price goes down in near future.
Well, I am not owning this week's theme monster of Defender of Truth and hence, what I did is, I am sharing another battle I just fought with Yodin Zaku.
My level 1 Yodin Zaku was good enough to get me a win as the battle rule set was Reverse Speed and I just rocked in that battle!!!!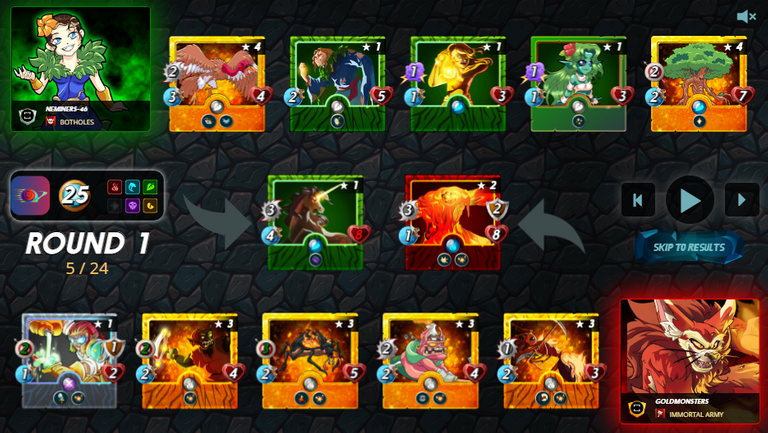 It's always a dream to own Yodin Zaku, the most powerful Summoner among all the Summoners we have in Splinterlands and even a level 1 Yodin Zaku is way better than many other normal summoners as it induces that blast ability among all the monsters it summons.
Here is the lineup I used with Yodin Zaku as summoner with Reverse Speed rule set, I knew that the level 1 summoner will be even more stronger.

Lineup: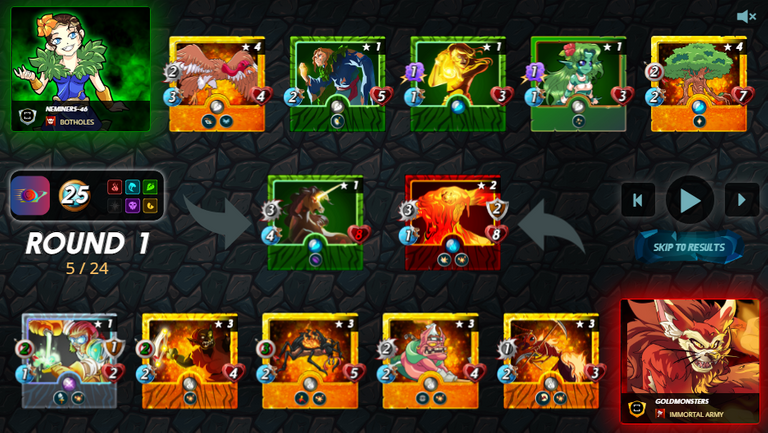 https://splinterlands.com/?p=battle&id=9abe1aff85fb9efe06744ae9720148b5d888bffd
I had a Mana cap of 25 for this battle which was enough to accommodate some good low speed monsters as below as this was a Reverse Speed battle.
---
1. Living Lava: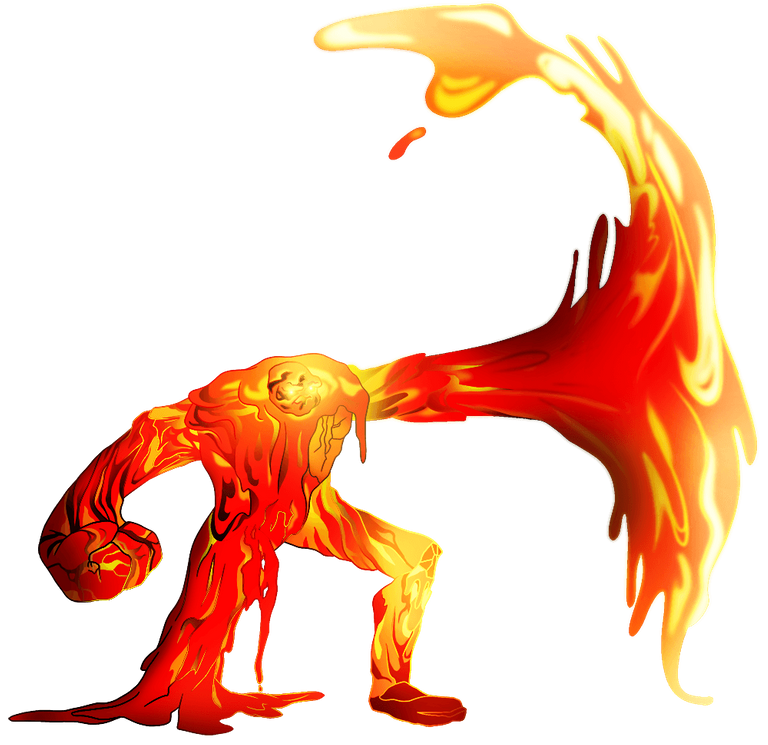 Living Lava is a low speed monster which is best suited for this kind of reverse speed battles and it's armors and shield abilities makes it more useful as a front monster except for against magic attack.
---
2. Ant Miner: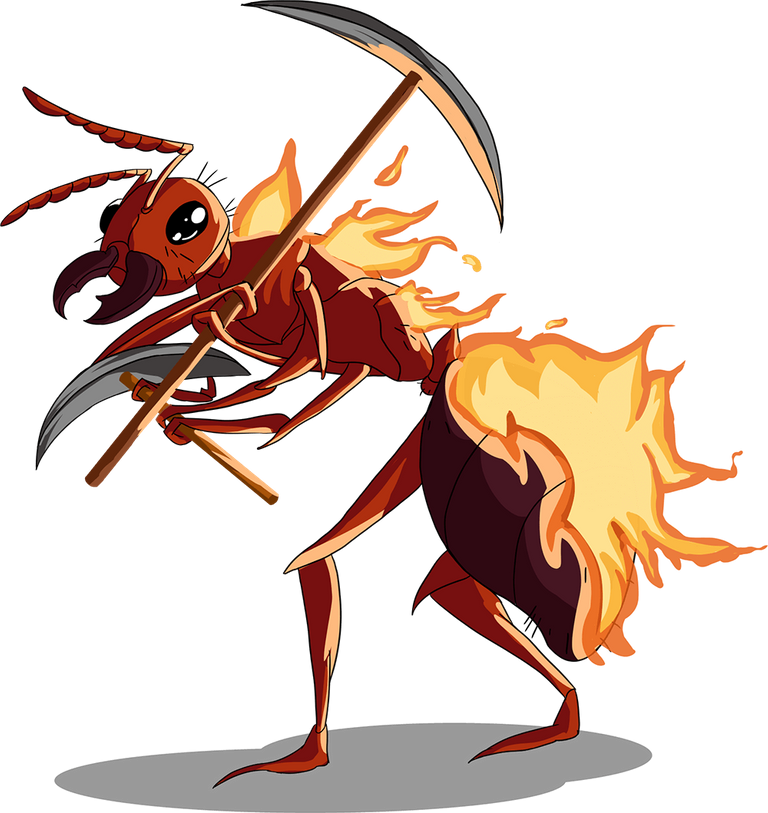 Used scavenge ability Antminer just to let it have more life before it comes out to the front position and act as a backup front monster.
---
3. Kobold Miner: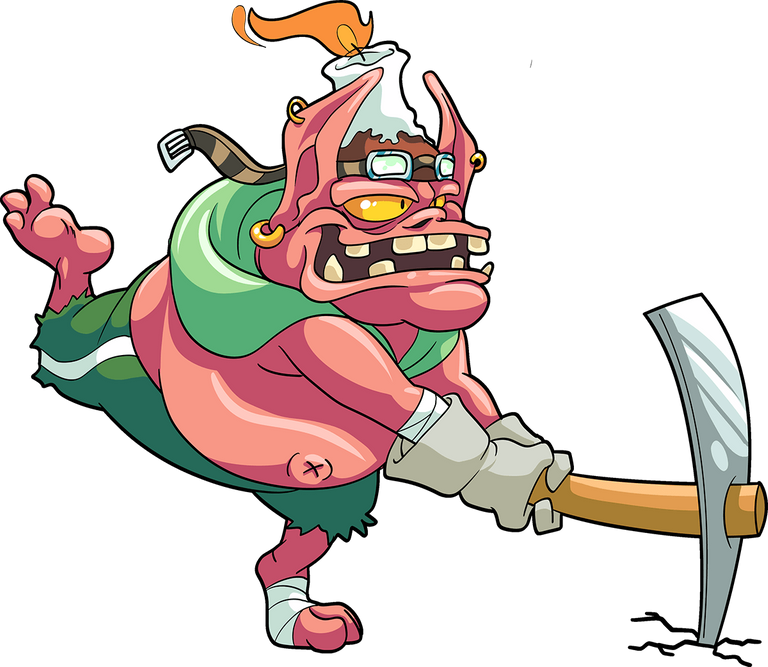 Wanted to have one more melee and sneak monster to check the back end monsters and I felt this 2 speed monster is best suited for this position.
---
4. Fire Beetle: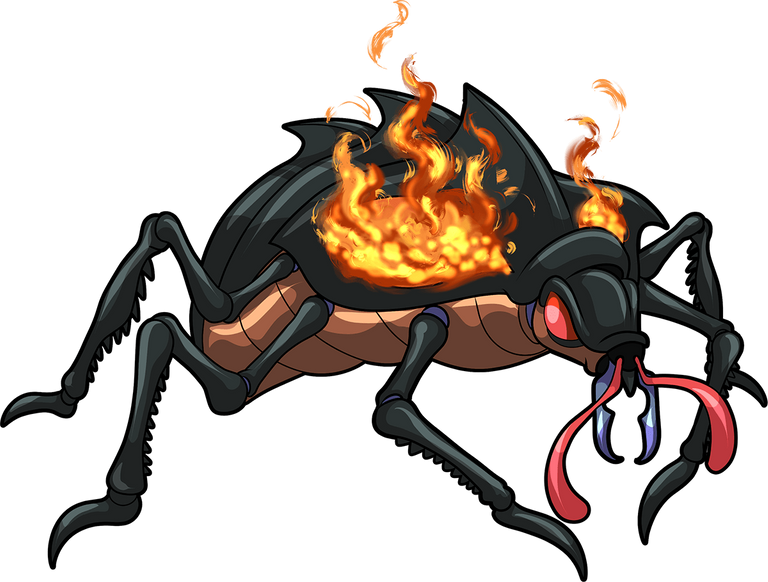 Here comes the first of 3 ranged attack monsters courtesy of Yodin Zaku and this was again a 2 speed snipe monster making it to attack 2 or 3 monsters at a time based on where the ranged and magic monsters are placed on opponent's lineup.
---
5. Goblin Fireballer: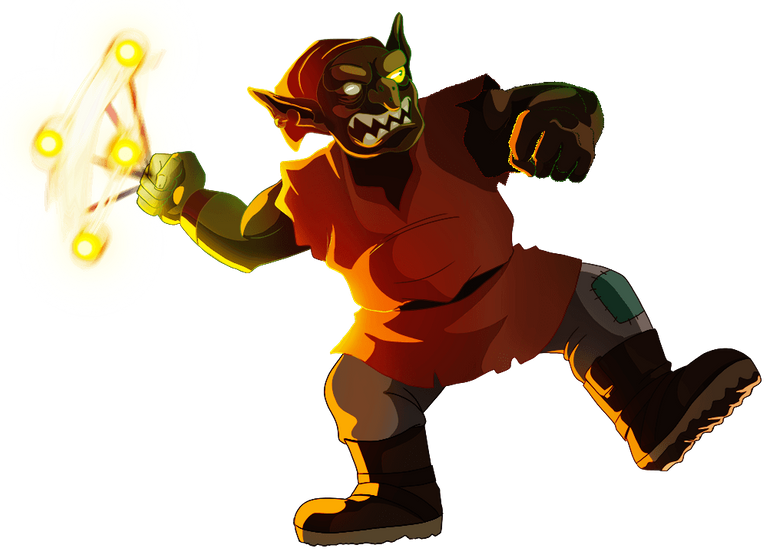 Second ranged attack monster which is also a 2 speed monster which gives 1+1 ranged attack for 3 Mana cost.
---
6. Halfling Alchemist: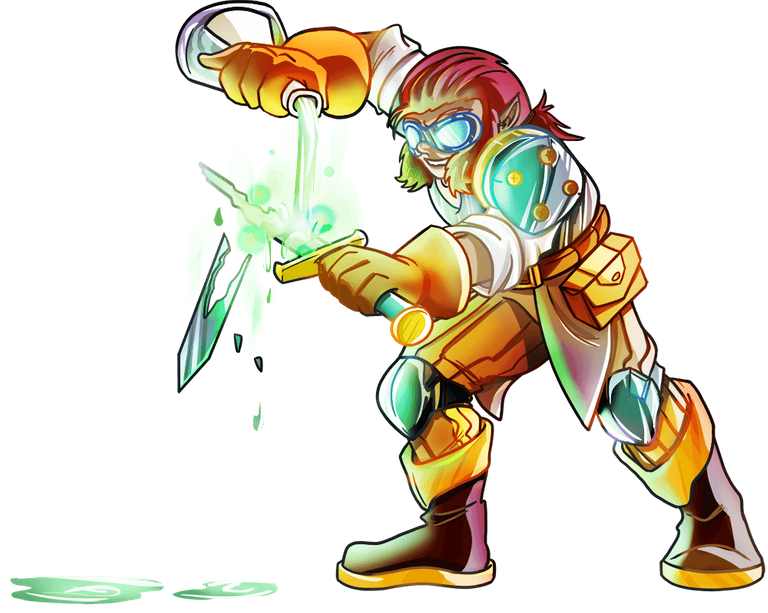 I just covered the remaining 2 Mana cost by using this monster as it can be a good one which halves the attack of the front monster when it attacks it and gives useful 2 ranged attack for just 2 Mana cost!!! all because of Yodin Zaku again :).
---
Opponent used Earth splinter with his lineup being Unicorn Mustang, Screeching Vulture, Failed Summoner, Khmer Princess, Wood Nymph and lastly Earth Elemental to complete his lineup.

Battle:
Yodin Zaku's boost of ranged attack monsters means, I had 2 attack more than the total attack of monsters used by opponent, but that 2 is mainly because of usage of Failed Summoner by opponent I think as it doesn't offer any attack.
Round 1:
Halfling Alchemist's early attack means the Unicorn Mustang got it's attacked halved and Screeching Vulture was the first to go in round 1.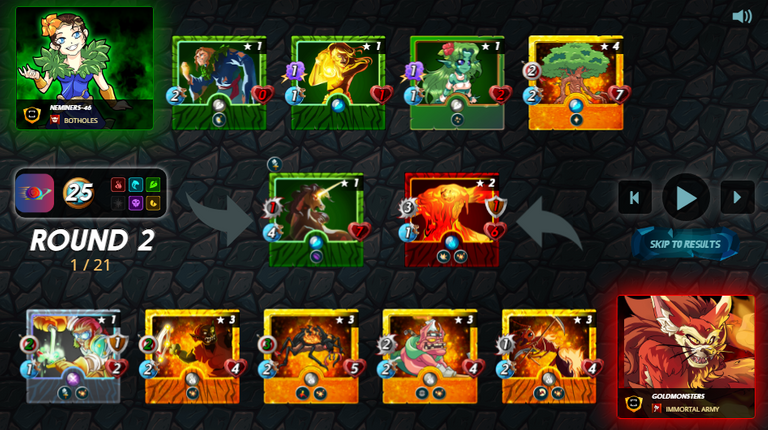 ---
Round 2:
This round saw end of as many as 3 monsters from opponents lineup.
Failed Summoner was the first followed by Khmer Princess** and then in the end, healer Wood Nymph also bowed out against the ranged attack monsters.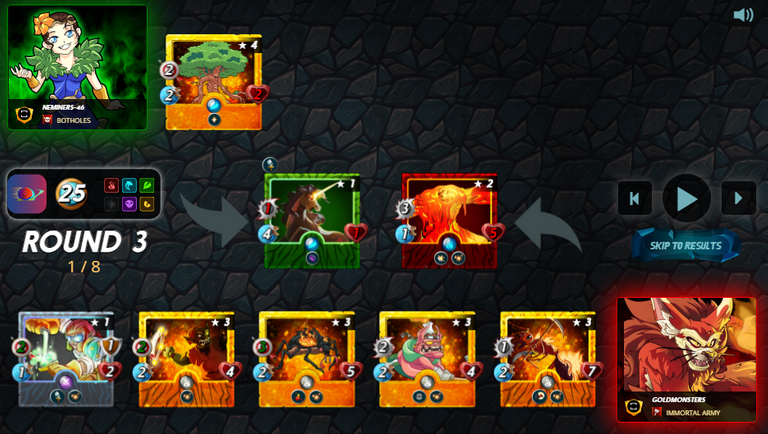 ---
Round 3:
It all took just 2 iterations to complete this battle and Yodin Zaku was the conquering summoner in this battle with complete dominance and that is much expected in this revers speed battle.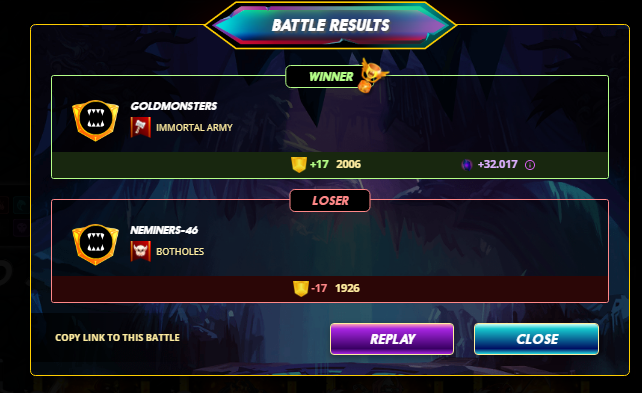 Did your strategy work? What will you try differently next time?
Yes, One would expect to win a reverse speed battle with usage of Yodin Zaku summoner barring some failures and it was a good win.
Many a times low Mana cap means we can't have proper monsters if we use Legendary summoners like Yodin Zaku, but that was not the case in this battle as I used most of the low Mana monsters which will also be with lesser speed and that was ideal for this battle since it had the reverse speed rule set and even without a healer I could win this solely because of the ability of blast provided by using the Yodin Zaku summoner and there was no need of any high profile monster to get the win for me.
---
Do you like the Yodin Zaku? Why or why not?
100%, I am sure there won't be any Splinterlands battler who doesn't like Yodin Zaku except for the opponents who see it in their opponent's lineup as summoner :).
---
That was another nice battle and yodin Zaku doesn't disappoint most of the times when it's summoned to take charge of the battle and it was another satisfying battle for me with all those low cost monsters contributing in this win although Ant Miner wasn't required at all.
Thanks and have a good Thursday :)

New to Splinterlands or yet to Join?
You can join using my referral link: splinterlands.io
Join now and start battling and have fun and also earn rewards in the form of Crypto and even you can trade the monsters cards on market to earn Crypto.


Posted Using LeoFinance Beta