#MyHiveGoals - 1 Week To Go In 2021!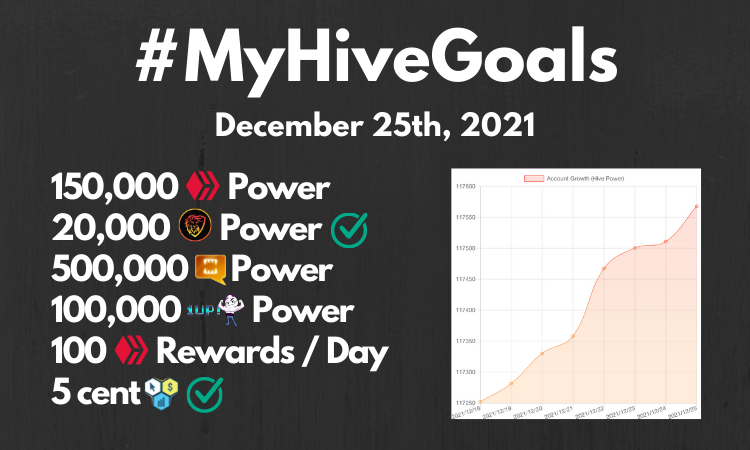 What a journey this year has been...
And while next week I'll do the big 'year in review' recap post, I'm still pretty excited with some news that I'll highlight in this week's totals!
Amazing to think, this was the goal I never thought I'd be able to reach and here we are, with a full week to go before the end of the year and I've hit it!
And in 2022, I'll be reevaluating my goals too, adding some new ones and getting ready to crush it for another 365 days :)
Enough of the small talk, let's get into the totals this week....
150,000 Hive Power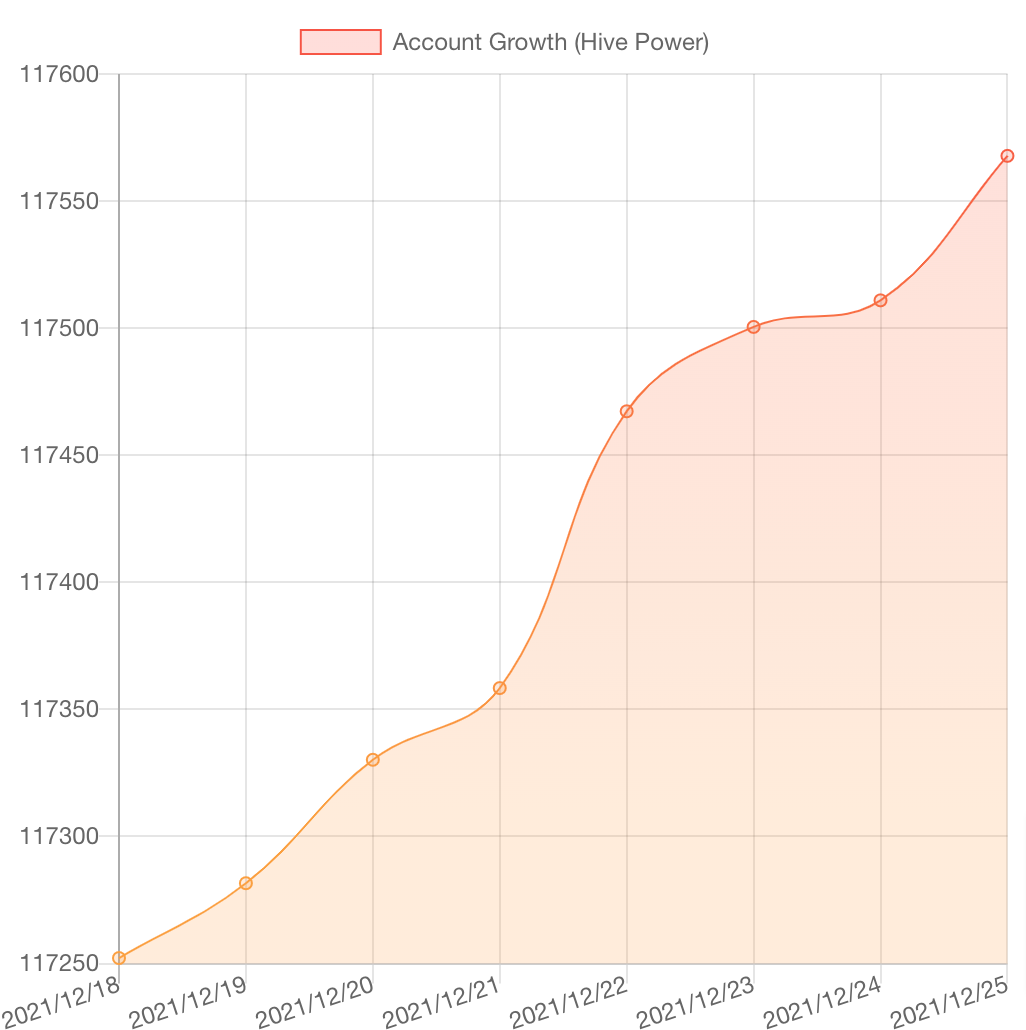 I'm not going to hit my 150,000 Hive Power target this year and I kinda sorta, blame it on my own actions...Or lack thereof.
This time last year, Hive was...Obviously not at the levels it is today. And that kind of set me up this year to...Take it easy with my accumulation. Now while I showed up, and did my best to deliver value every day...My weekly accumulation by putting fiat into Hive slowed down.
I thought I'd be able to keep buying Hive at 2020 numbers and that simply wasn't the case...
150,000 - 117,567.77 = 32,432.23 left to go
Over 30,000 Hive Power still to accumulate before I hit my target and I think, this will roll over into 2022.
20,000 LEO, 500,000 SPT & 100,000 ONEUP

Let me be completely honest with you...
I didn't think there was a shot at all of hitting this target but here we are!
20,000 LEO Power achieved!!!
I really pushed it over the past few months and stacked absolutely everything towards this goal and in 2022, we're going to push for an even bigger total!!

This was a goal that secretly I thought I could hit, but it just wasn't to be....
500,000 - 452,484.08 = 47,515.92 left to go
Still very excited to see where we do end up in a week from now. And even better, I had pretty much 0 SPT this time last year...What an awesome community and very supportive as well.
I'll hit 500k early in 2022, and push for a higher goal for the end of next year as well!

I got a little cocky with my ONEUP goals too this year...
100,000 - 57,500.33 = 42,499.67 left to go
Regardless, this is a tribe I most definitely want to focus on in 2022 and will be pushing hard to hit my target goal ASAP in the new year!
Dollar Cost Average Into Hive Engine Projects
This will end up being the biggest changes I make in 2022 and I've already started to focus on the project I'm narrowing in on...
5 INDEX
5 WORKERBEE
And after this week's buys I'm at....
11,760 @he-index
5,629 WORKERBEE
I decided the new game plan going into 2022 is focus. And while I may dip into some more projects throughout, I want to build some passive income with both these tokens. As well with adding WORKERBEE help vote awesome witnesses in Hive Engine!
100 Hive Per Day In Rewards
As Hive rises...Our Hive accumulation will slow!
No matter what though, I'm in accumulation mode each and every day!
24.33 Rewards from Creating
17.60 Rewards from Curating
14 Rewards from Misc.
Total rewards = 55.93 per day
Looks like we are going backwards but it really has to do with the price of Hive. Those are fantastic totals even though they look like they are going in reverse.
Still wanna hit that goal of sustained 100 Hive per day in 2022!!!
5 Cent CTP Token
Let's take a look at the price of the CTP Token...

This is pretty exciting!
'Technically' that's 5 cent CTP :)
Now will it be sustained, that's the next question...But it's a goal we have hit this week...We'll see where we are at in 7 days from now!
---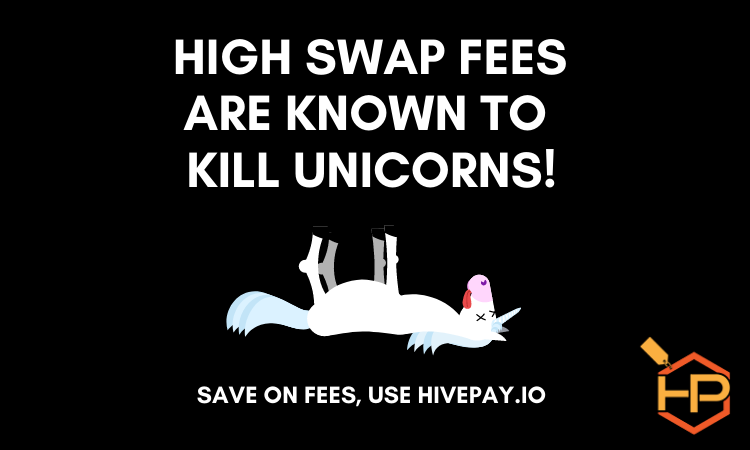 Save BIG on all your Swap.Hive / Hive needs with HivePay:
Vote for our Witness Node (clicktrackprofit) On..
Hive:
https://peakd.com/me/witnesses
https://wallet.hive.blog/~witnesses
Hive-Engine:
https://tribaldex.com/witnesses (clicktrackprofit)
Posted Using LeoFinance Beta
---
---