#MyHiveGoals - Put In The Work!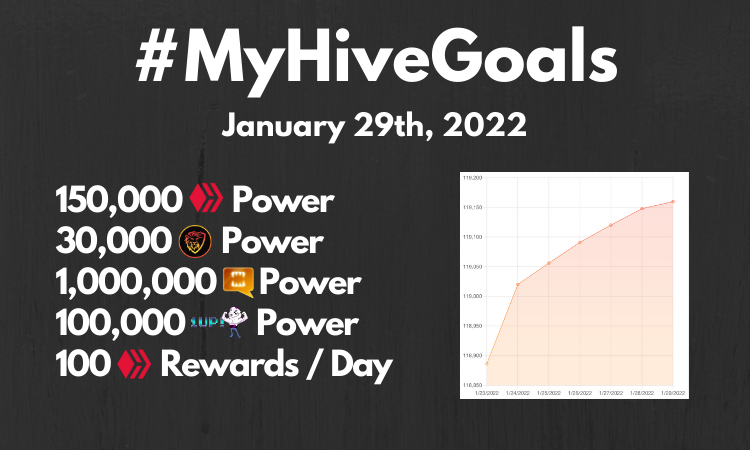 Ho-hum....Another 7 days on the blockchain!
Last week, @taskmaster4450 and I were having a little discussion about how to 'double' your stake here on Hive. As he put it, it's pretty tough for someone with like 100,000 Hive Power to double it quickly, unless of course they have big pockets and can invest a bunch into it...
But for someone tat has 100 Hive Power....Getting to 200 is VERY achievable. And I think this is why I do these weekly posts...Sure, it's to keep me on track but also to show people what you can accomplish when you...
Show up every day!
Breaking goals down into smaller chunks help us reach any level we want! But it starts with learning how to earn 1 Hive a day, which turns into 2...And ta-da, you've doubled it ;)
I truly hope these posts inspire newer community members to dig in and show up daily. Another quick reminder, I didn't have ANY big bank account to invest into this blockchain. But I had the desire to show up every day and put in the work. I'm just one example, of how awesome Hive can be...
If you put in the work!
150,000 Hive Power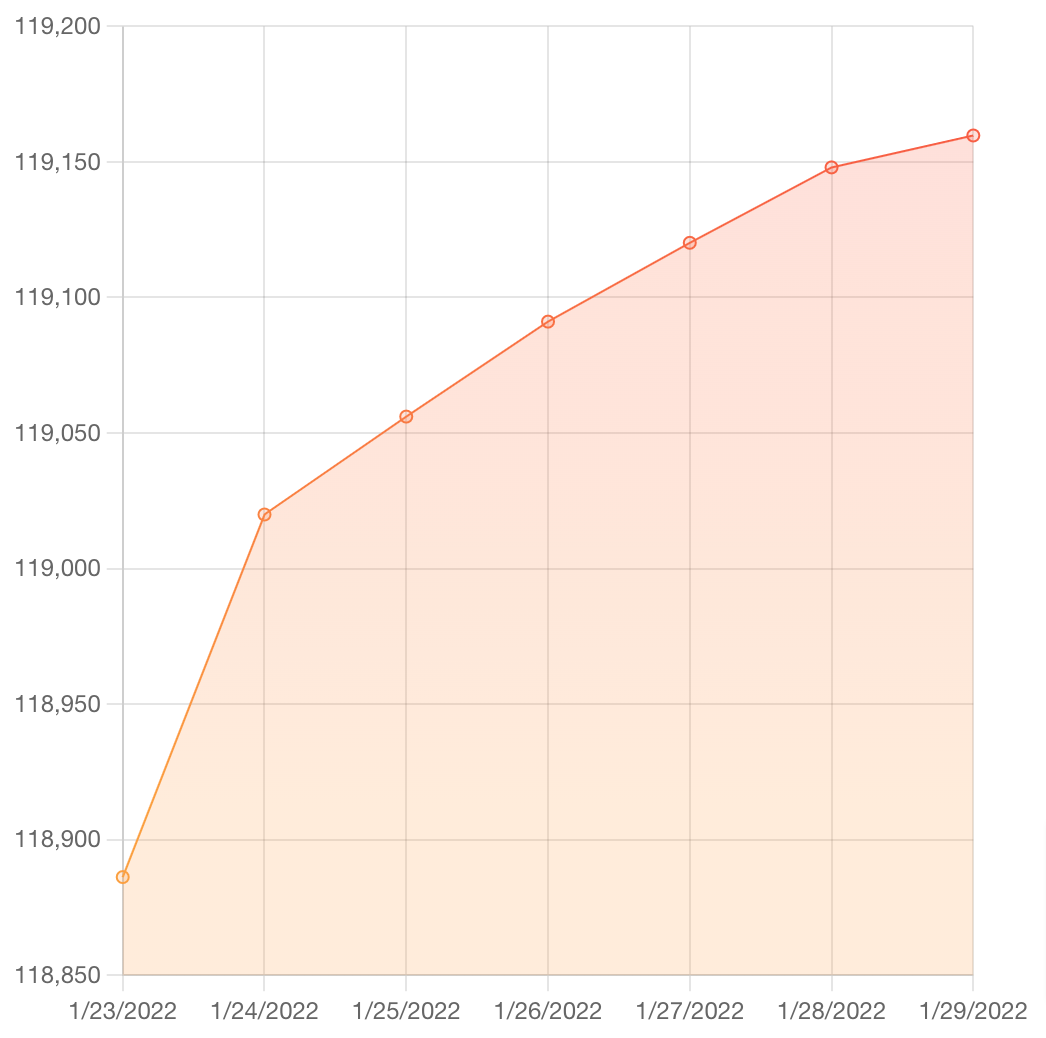 I grabbed a little extra Hive this past week and you can see the small bump on my Hive Power earlier last week...
150,000 - 119,205.56 = 30,794.44 left to go
I'm used to a slow and steady growth curve on my Hive Power journey, but with the price of Hive under $1...I might dive in a bit more this coming week :)
30,000 LEO, 1,000,000 SPT & 100,000 ONEUP

Have I ever mentioned how much I love @leo.voter ??
30,000 - 22,627.54 = 7,372.46 left to go
Combined with the curation I'm doing on Leo Finance, Leo Voter has been rewarding me handsomely with dividend payments each and every day. One of the best delegation projects on the blockchain without a shadow of a doubt!!
I took a little dip into the SPT pool this past week as well!
1,000,000 - 515,858.37 = 484,141.70 left to go
Chipping away at my SPT goals and enjoying the curation I've been able to do on the Splintertalk front end!!

The 1UP journey continues as well...
100,000 - 62,750.33 = 37,249.67 left to go
One of the most rewarding parts of my 1UP journey has been to click on 'new' and find awesome posts on the front end. I'm not the largest account there by any stretch, but it does feel good to spread those tokens out to more creators!
Dollar Cost Average Into Hive Engine Projects
The grind continues, let's see how we did:
5 INDEX
5 WORKERBEE
1 LISTNERDS
And after this week's buys I'm at....
11,815 @he-index
5785 WORKERBEE
372 LISTNERDS
A note about my LISTNERDS journey. I have decided to unstake about 50% of all the tokens I'm earning and reward List Nerds members with some contests and giveaways going forward. I'm still going to be buying tokens though each week, so this number will go up and down a lot!
100 Hive Per Day In Rewards
I expect this to go higher this week, just because of the price of Hive.
But no matter what the price is, I'll still show up every day...Create and curate :)
Let's see how we did:
36.78 Rewards from Creating
15.64 Rewards from Curating
13 Rewards from Misc.
Total rewards = 65.42 per day
A slight bump up from last week, and not as much as I thought. What's interesting is that my curation APR took a big jump, so I'm excited for that. It's sitting at 11.2% this week!
The grind continues...
Another 7 'ho-hum' days on the blockchain coming up...And I wouldn't change it for the world!
---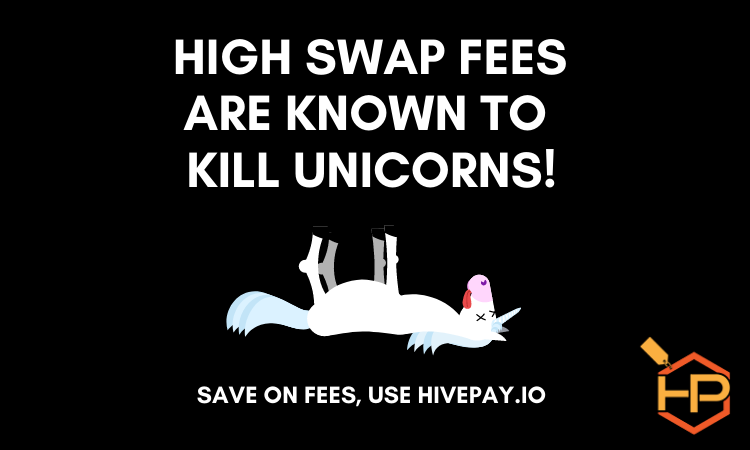 Save BIG on all your Swap.Hive / Hive needs with HivePay:
Vote for our Witness Node (clicktrackprofit) On..
Hive:
https://peakd.com/me/witnesses
https://wallet.hive.blog/~witnesses
Hive-Engine:
https://tribaldex.com/witnesses (clicktrackprofit)
Posted Using LeoFinance Beta
---
---