#MyHiveGoals - Spikes In Price Keep You Focused!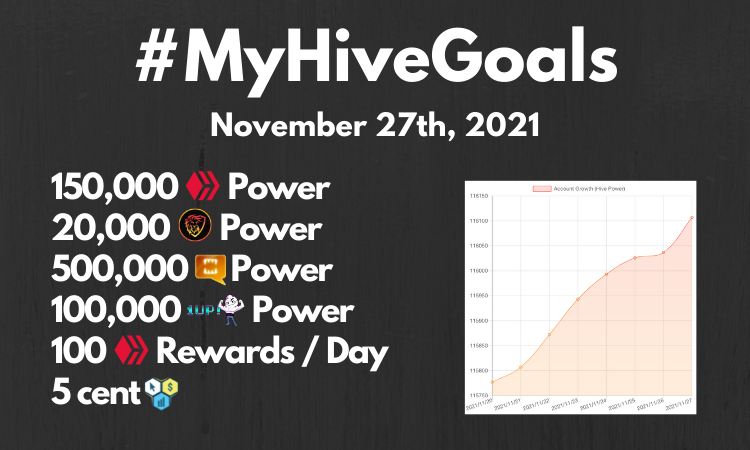 What a crazy week that was!!!
And while Hive seems to be correcting it's price right now, the only guarantee is that...No one can predict the future of prices. Markets are irrational, so that's why I'm only worried about accumulation, accumulation and while I'm at it, a little more accumulation!
When you approach crypto like this, price is irrelevant. Sure it's cool to see your account sky rocket, but I'm more interested in where this stuff will be in a few years from now. So that translates into only one mission on my daily journey on the blockchain...
You guessed it...
Accumulation ;)
Let's see how that mission went this week!
150,000 Hive Power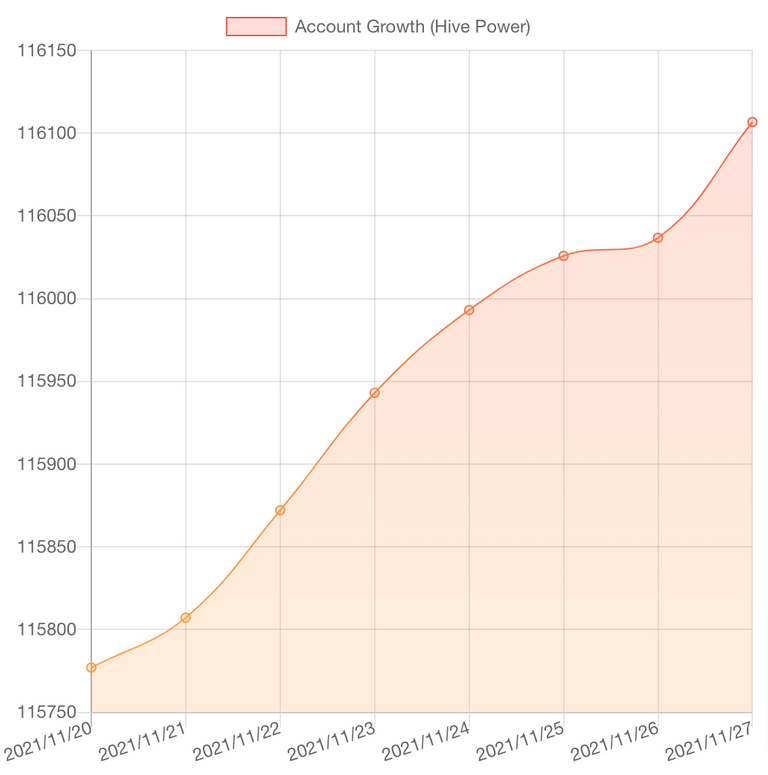 The only problem with rising Hive prices is...It will become harder to accumulate.
When Hive is 25 cents, no one seems to be paying attention and you can generate much more Hive for your content and fiat...Regardless, I'm still growing and had a very good week :)
150,000 - 116,106.63 = 33,893.37 left to go
So awesome to chip away at my goals each and every day!
20,000 LEO, 500,000 SPT & 100,000 ONEUP

My week on LEO was awesome!
And look at where we reached....
20,000 - 18,214.53 = 1,785.47 left to go
Under 2k left to go!!!! It'll be tough but I'll be busting my butt to get to my LEO goal by the end of the year!

Speaking of epic weeks on some layer 2 projects...
500,000 - 398,064.97 = 101,935.03 left to go
My SPT journey was great this past week too. I got some nice healthy upvotes from the amazing #Splintertalk community but also got to take advantage of the sell off people seemed to make on SPT. This seems to happen anytime Hive pumps, the layer 2 tokens go on special LOL

Added a nice chunk to my ONEUP journey as well this week!
100,000 - 51,000.33 = 48,999.67 left to go
This project has been a fantastic experience so far and I can't help but think...It's only just beginning!
Dollar Cost Average Into Hive Engine Projects
10 INDEX
1 BRO
1 UTOPIS
And after this week's buys I'm at....
11,694 @he-index
888.57 @brofund
502.98 @utopis
I kept my stake at @hive.pizza the same as last week, but hope to add more positions this week as well.
All these projects are fantastic passive income projects and such a huge benefit to the blockchain!
100 Hive Per Day In Rewards
Excited to see where we landed over the past 7 days...Especially with the price of Hive right now lol
46.30 Rewards from Creating
17.29 Rewards from Curating
14 Rewards from Misc.
Total rewards = 77.59 per day
This is crazy! Especially with Hive around 2 bucks or so right now. Basically a full time income, just from my activity on Hive alone.
I'm blown away at this and so grateful :)
5 Cent CTP Token
Let's take a look at the price of the CTP Token...

Even with the madness in the pricing of Hive, and a few sell offs of CTP, it's kept it's price...
That's amazing to me lol And I testament to the CTP community for staying the course!
---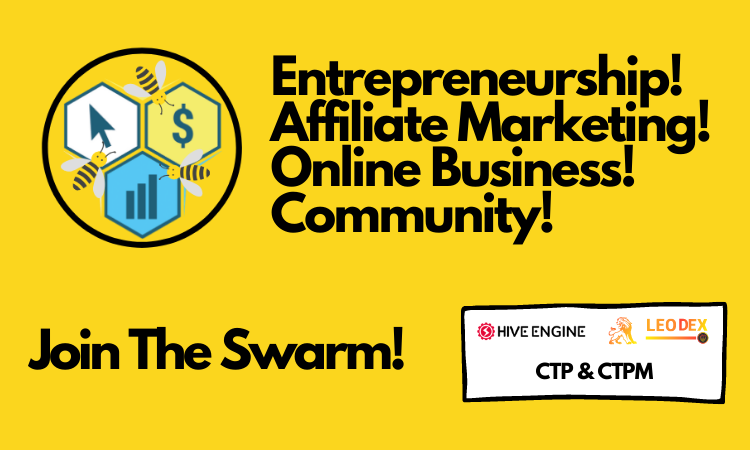 Save BIG on all your Swap.Hive / Hive needs with HivePay:
Vote for our Witness Node (clicktrackprofit) On..
Hive:
https://peakd.com/me/witnesses
https://wallet.hive.blog/~witnesses
Hive-Engine:
https://tribaldex.com/witnesses (clicktrackprofit)
---
---