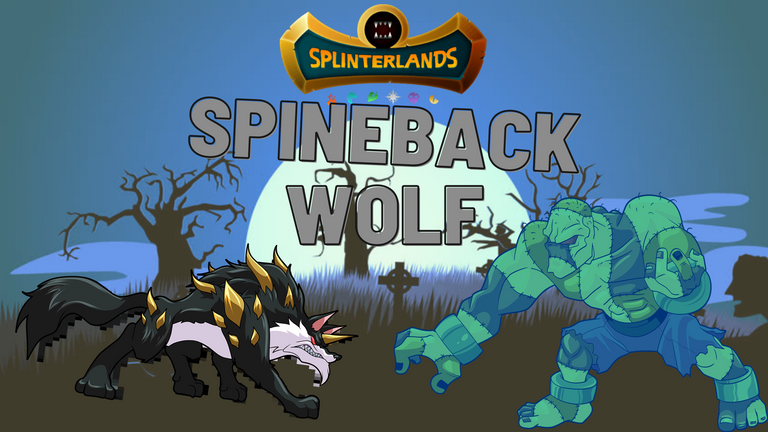 Hola Splinterland Players!
I hope you all enjoying Splinterlands!
This is your splinter fellow warrior mango-juice with another awesome Splinterlands Battle challenge post!!
---
The Brawl update is finally here and we, the Neoxian guild are ready to fight our first Brawl! and I am sure most of us splinterlands players are very excited about that. Well, I am trying my level best to complete my max untamed collection before the launch of Guild Wars and devoting a decent time on the card market as well as on the dec trading page on Hive-Engine.

In the first brawl fight, a total of 10 guilds have joined and 24 hours time is given to us partakers fill the frey slots. After 24 hours, just like any tournament, fight will be there between two frays with respect to the level (novice, bronze or silver, all cards/untamed and gold ones). Now about the rewards, we will be getting from a range of crown based on our tier, Arena levels and the participation of all brawlers.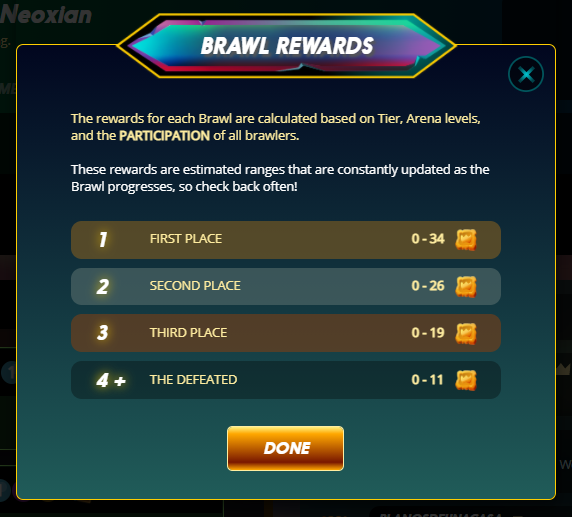 Now talking about the battle post, last week, the battle monster was Spineback Wolf! Sorry I am still running late so Let us straight look into this wild 5 mana Reach card from the Dark realm!
The Spineback Wolf is an old dog of splinterlands. This Reach card belongs to the Death section and it comes with both beta and alpha edition. This must-have monster is one of the most important cards in Death realm because of his high speed melee attacks from reach position! A 5 mana cost monster packed with both Reach and thorns abilities becomes very dependable in odd situations, especially when you want a high speed melee gang in your line up.
Spineback Wolf is super usable in varieties of matches, especially in medium mana melee friendly matches. If you want something defensive after your first line of defense, but with a high speed attack and further damaging enemies with thorns, well, then the Spineback Wolf can be your best friend!
To be honest, I didn't buy a Spineback wolf back in time as i went after those alpha cards and exclude the whole death section out of my buy list. Though I have started building the untamed death deck now, I am still missing those old-is-gold beta and promo cards. So, today, I will be sharing the battle from my alt account red-dog.
Ok so, before moving on, lt use see what s being written in the book of Splinterlore for him.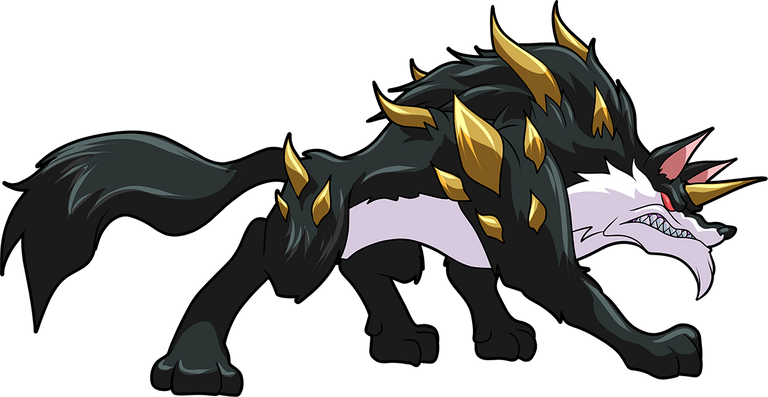 The Spineback Wolves of Mortis have more defense mechanisms than any wolf should need. The spikes on their backs and necks prevent blind side attacks, their teeth can tear through a Bronk's rump, and their saliva is a powerful corrosive acid that the Gloridax are still attempting to weaponize.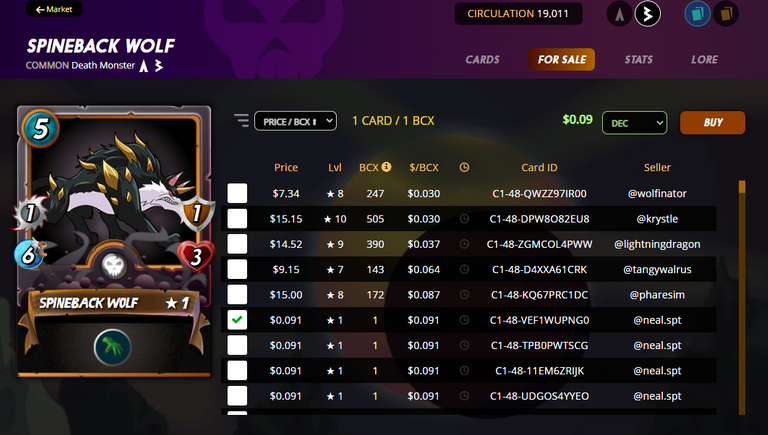 For this card in beta edition, Right now there is currently only 1 max Wolf available at the market at 15.15$ ( 0.030$/bcx, 16,316.640 DEC total). However, there are also some high-level monsters available at slightly higher prices and The single ones are available starting at 0.091$ and will cost you 98.008 DEC as per the current rate.

What Spineback Wolf is actually capable of?
---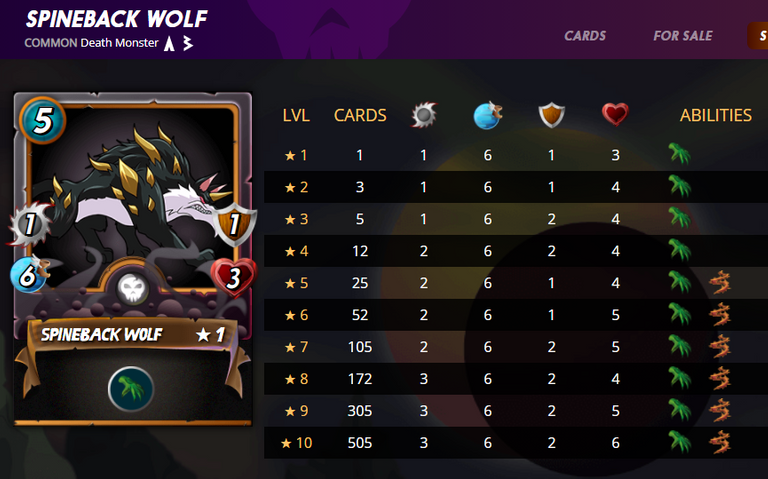 Let's have a look into his stats and find out!
Level 1 - In its initial level, it carries 1 melee attack with 1 armour, 3 health and 6 speed. It also brings Rach ability at the initial level with it.
Level 3 - At level 3, it carries 1 melee attack, 2 armour at 6 speed and 4 health.
Level 5 - At the 6th level, It possesses 2 melee attack, 1 armour with 4 health at 6 speed. It also gets the Thorns ability from level 5.
Level 10 - At the maximum level, It possesses 3 melee attack, 2 armour with 6 health at 6 speed.
So, what do you think? It is a fair choice only at 5 mana to level up the overall defence up, isn't it? Let me know in the comments below!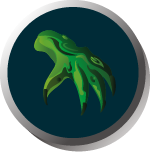 Reach
Melee monsters with Reach ability can attack from second position in line-up.

Thorns
When an melee monsters attacks a monster with thorns ability, they get 2 damage.
Match line up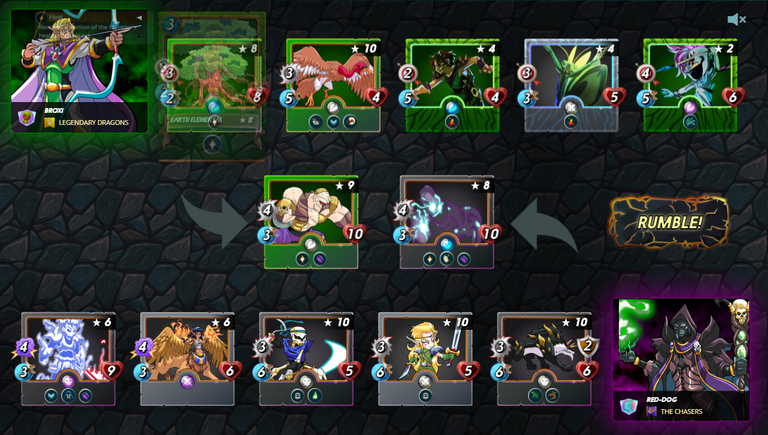 Ruleset Of Battle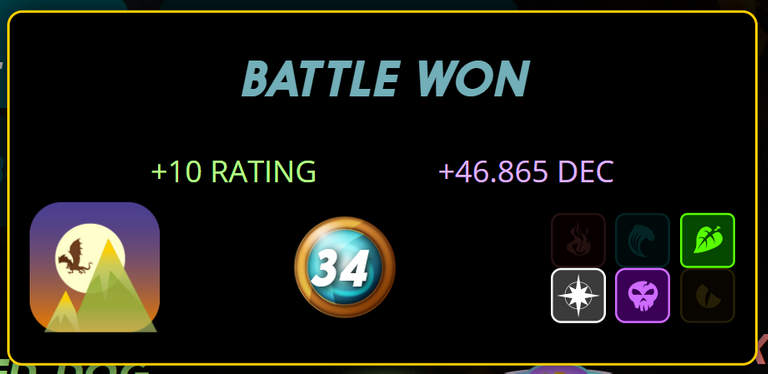 Mana count This match holds a large 34 mana cap!

Summoners This battle supports Earth, Life and Death summoners.
Ruleset So, It was a single rule set as below...
Lost Legendaries No legendary Monsters can be used in this battle.
It's a typical high mana match this time and I am thinking to go for the legendary Death summoner Crypt mancer because there is plenty of mana to spend in this match match. Since the ruleset is very general type, this time I go away and use some size melee monsters to attack both the front and back side of enemy line up.

Line-Up
---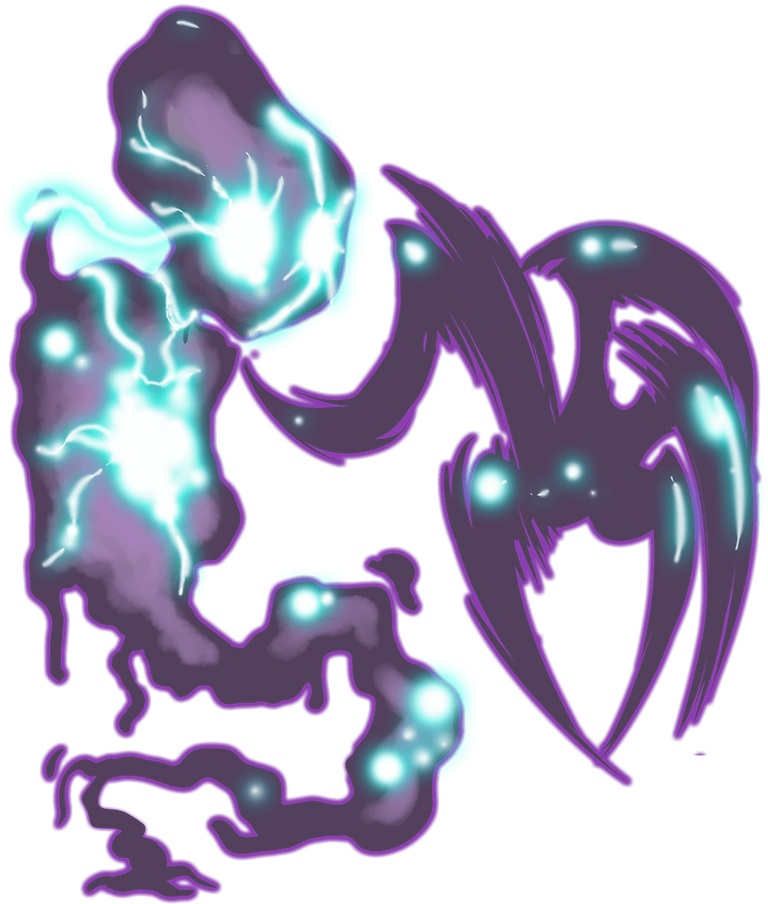 HAUNTED SPIRIT
I chose HAUNTED SPIRIT in the first place because of its high health + melee attack with heal + void ability. I have a level 8 and it has 4 melee attack at 3 speed and 10 health.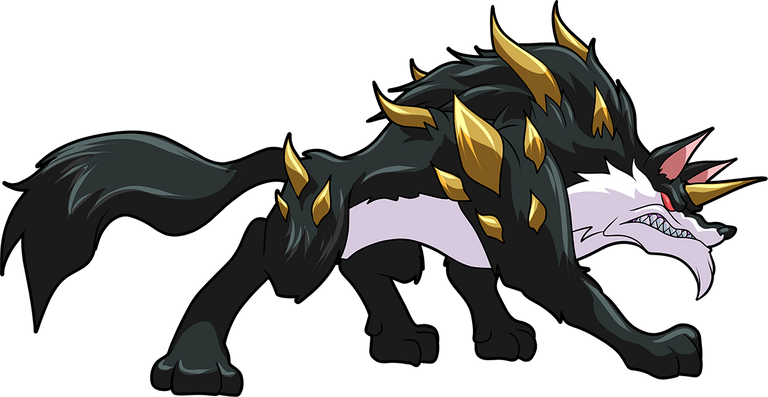 SPINEBACK WOLF
I placed SPINEBACK WOLF in the second place because of its high speed reach melee attack with thorns ability. I have a level 10 and it has 3 melee attack at 6 speed, 2 armour and 6 health. This is Mainly to give the opponent's first defence a bit of a shaky damage.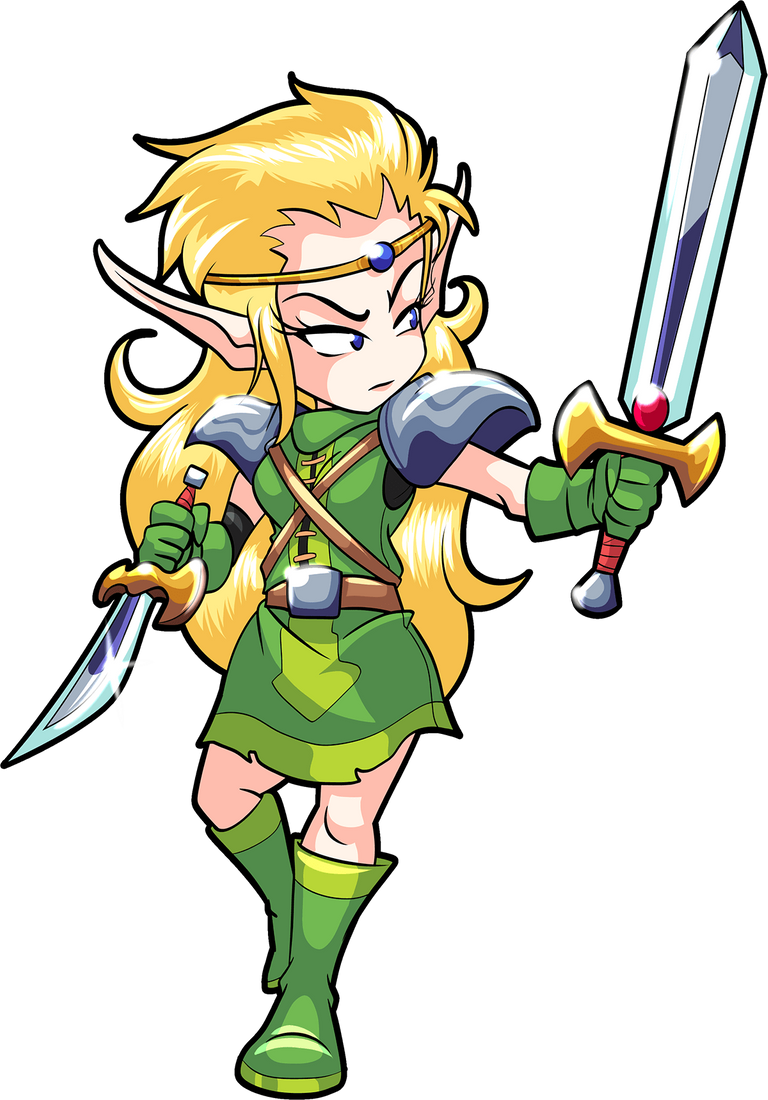 ELVEN CUTTHROAT
I chose ELVEN CUTTHROAT in the third place because of its high sneak attack. I have a level 10 and it has 3 melee attack at 6 speed and 5 health.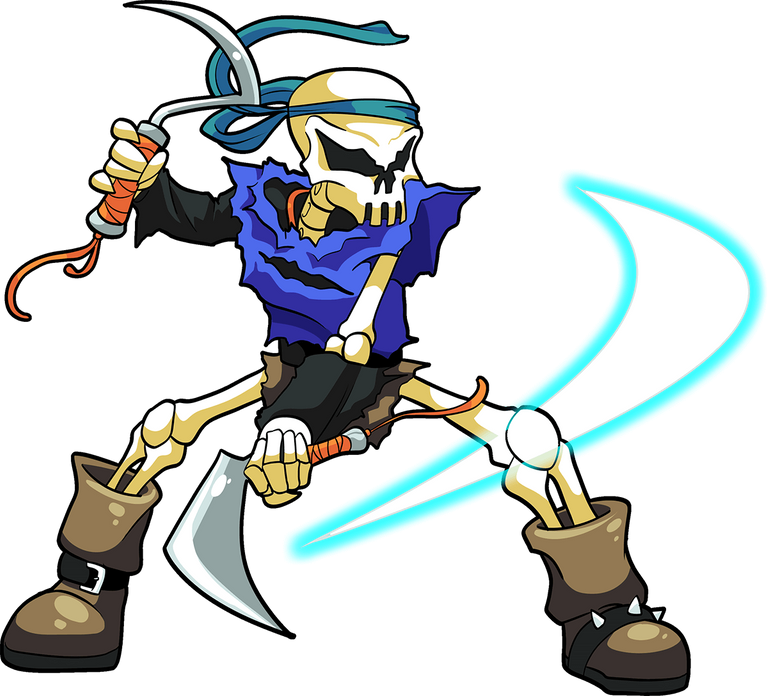 SKELETON ASSASSIN
I chose SKELETON ASSASSIN in the fourth place because of its high sneak attack as well. I have a level 10 currently and it has 3 melee attack at 6 speed and 5 health.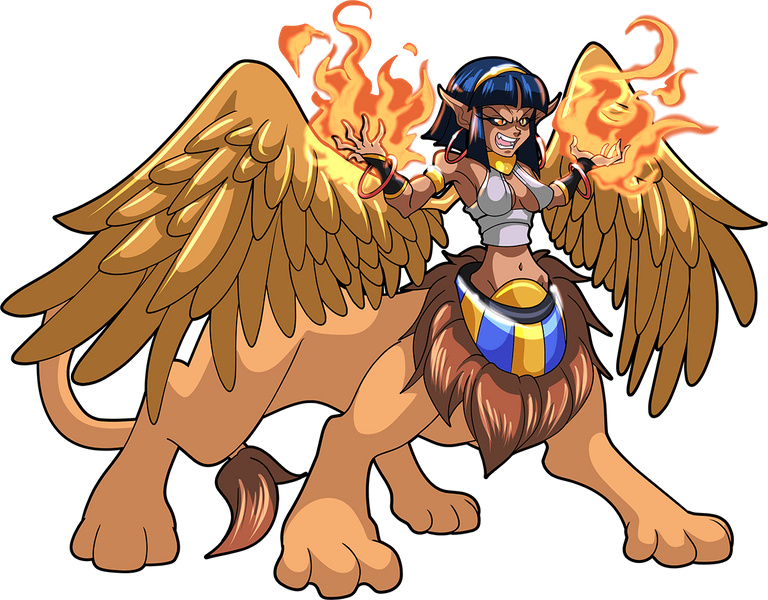 MAGI SPHINX
I chose MAGI SPHINX in the fifth place because of its high magic attack at only 5 mana cost. I have a level 6 and it has 4 magic attack at 3 speed and 6 health.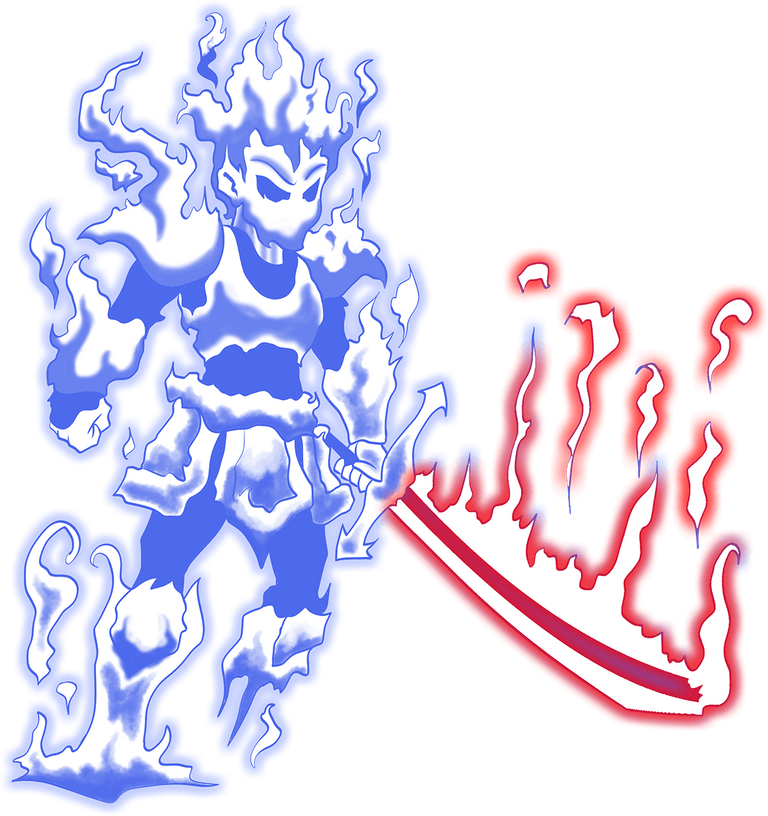 PHANTOM SOLDIER
I chose PHANTOM SOLDIER in the last place because of its magic attack attack with Silence, flying and void ability. I have a level 6 currently and it has 4 magic attack at 3 speed and 9 health.
Battle Result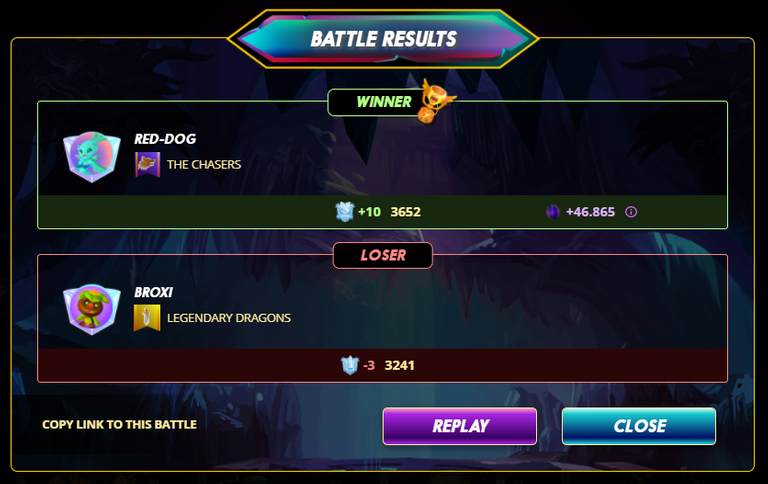 Let us now take a dive into the gameplay.
Well, as it was a large mana match, I went with 4 big monsters this time attacking the first card while rest 2 cards are sneak attacking the last card, how is that for a strategy my friends! My opponent was having a max level Screeching Vulture, Earth Elemental and some other high-level cards and his line up was great too! Let's look down to the match!
Gameplay

You can directly view the battle. Just click the hyperlink below.
---
First, let us follow the opponent's line-up...
My opponent @broxi used legendary Earth summoner Prince Rennyn against me.
At the front position, he used Flesh Golem level 9.
At the second position, he puts Earth Elemental lev 8.
At the third he used Screeching Vulture lev 10.
At the fourth position, he puts Child of the Forest level 4.
At the fifth position, he puts Mantoid level 4.
At the last position, he puts Mitica Headhunter level 2.
As you can see from the battle link above, the opponent's line up was defensive with 2 healing monsters and hard to knock down from the front end, especially with that high level Flesh golem and the elemental at reach position. He also got 2 sniper monsters at the back supporting the front defence by attacking the Magi. He went full-on attack stance upon me at my front and sniping position. He would think that I will be using magic monsters but this time I believed in the melee ones mostly!
My Hunted spirit did a brave job here and thanks to thesneaky duo for their honourable service of deathly back to back dual sneak attacks on the opponent's tail end, thus giving me some extra space to kill those tanks in front. The magi also helped me killing flesh golem with her high magic attack so does the Phantom Soldier. BUt, along with our hero the spineback wolf, the melee monsters really steal the show here guys.
My opponent @broxi really played great! I face him often on the battlefield and his line ups are great as always! If you are reading this, please give him a shout out ;)
I hope you have enjoyed reading my post. Please let me know your feelings by leaving a comment below.
---
Last but not least, I really wanna say thanks to the entire @splinterlands team for their fantastic and tireless effort on this game. You guys really rock!
---
Haven't joined this awesome game yet?? now is the time dude! Follow the link below and get yourself in the amazing world of Splinterlands.
---
All the images in this post are screenshots taken from the site below:
Cover picture is made with - http://canva.com
#POSH - You can check my Twitter handle at the comment section of this post.

Monster Market
Do you want some sweet cashback while buying Splinterlands packs and cards? Visit Monster market now! Being Run by @zaku and @reazuliqbal, It is an awesome alternative site for the Splinterlands market which gives instant cashback on the card and packs purchases. Feel free to contact their Discord for any query.



Posted Using LeoFinance Beta