I logged on this morning and was enjoying seeing my $CUB balance had grown nicely over night as has my $HIVE and $LEO.
Logged onto splinterlands to do my daily quest and was just catching up on life in general.
Then, BAM!!!
I had obviously sold a legendary card over night on my alt @splinterlands account as it went from 500 to 18,000 DEC overnight. I don't play on this one every day as I don't have time and it's only in silver. Doesn't have great cards.
So since I was feeling good, I decided to buy some extra Untamed packs from the @splinterlands market and this never happens to me.
In three years of plating and grinding daily I have received one gold foil legendary ever and that is with the purchase of a few thousand packs.
So when I saw the card light up yellow I already felt great for making a profit on the pack but when it flipped over and shone, I was ecstatic.
Just from investing earnings back into the game I got a bog win.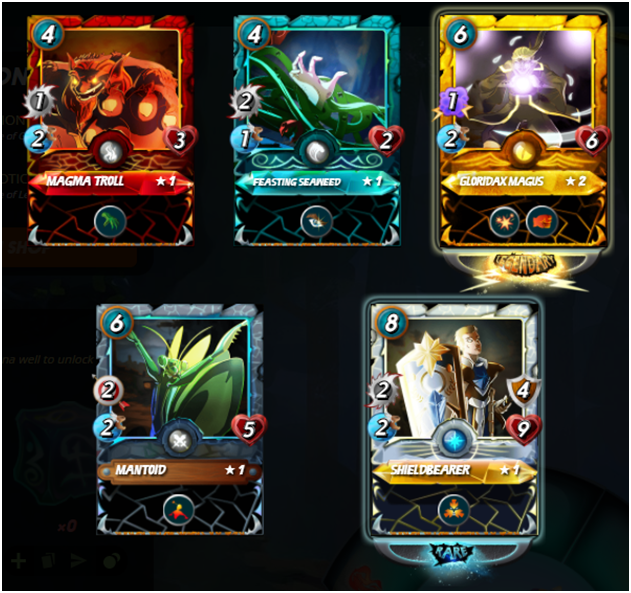 Untamed pack. 2000 DEC or about $1.20
GFL Gloridax Magus $65 or 100,000 DEC.
A 50x return on the pack. A nice morning turned into a great morning.
That card is going straight over to my main account where I have a good few gold's to add to the arsenal.
Great way to start the day.
Posted Using LeoFinance Beta