Gold Foil Legend Prices: Then Vs. Now!
Gold Foil Prices Then Vs. Now
Prices On 10/24/2019

| Gold Foil | Then (10/24/2019) | Now (8/02/2021) |
| --- | --- | --- |
| Ruler Of Seas | $188 USD | $2,500 USD |
| Sacred Unicorn | $90 USD | $2,000 USD |
| Black Dragon | $82 USD | $1,800 USD |
| Lord Arianthus | $110 USD | $999 USD |
Prices On 8/02/2021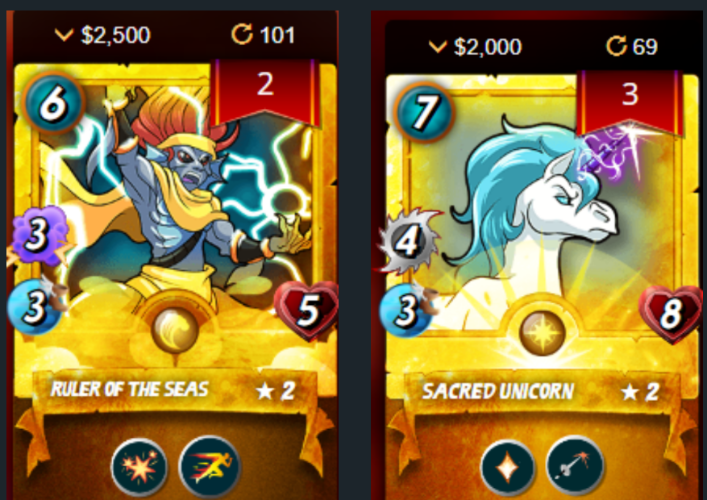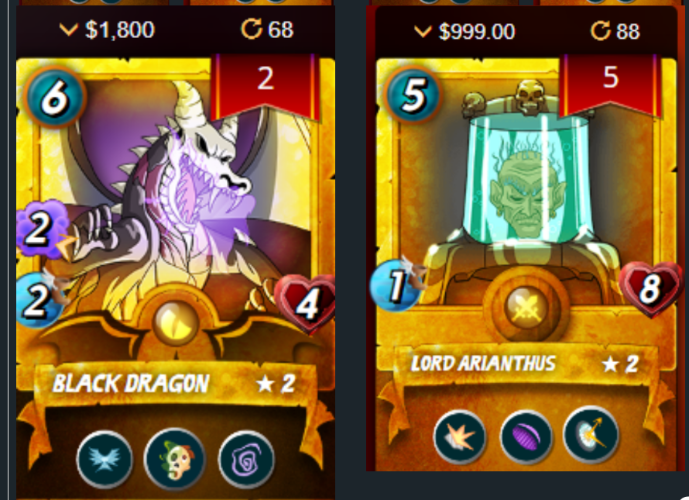 _
Splinterlands is a digital card game created by @aggroed and @yabapmatt. Game Play is ongoing with prizes being offered which have real monetary value. You can get started with investing in or playing Splinterlands by clicking here. Read all about the airdrop announcement via clicking HERE
Splinterlands Total Market Cap: $111,261,642
Graph and market cap taken from Splinterlands official discord channel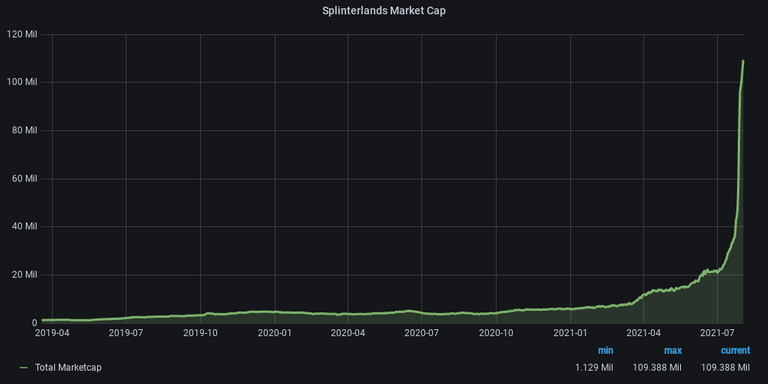 As the card values and Market Cap shows its been an amazing journey for the Splinterlands game and its players/investors. The game itself has seen some major growth not just in card prices but in its player base as well. To all the players who just recently joined I'm here to tell you that you are not too late. You are still early to the party.
Yes the game has been around for three years. Yes we are going on our fourth edition of cards. None of that matters for you as an investor/player and here is why. Land was just introduced and has not been implemented in game yet. SPS (governance token) was just introduced and its use cases have not been fully implemented yet. The fourth edition of cards is coming just around the corner but has not been introduced yet.
You, YES YOU, the player who just joined this amazing game that is Splinterlands. As you can see you are still way ahead of the gamers that have yet to come. Come this time next year there will be players/investors just like you wishing they got in during the SPS airdrop. Wishing they got in at the beginning of the fourth edition of cards that is going to be known as Chaos Legion. Wishing they got in before the Land was implemented. So hang on to your Panties because the ride has just begun (Welcome to the party).
---
Disclaimer: Not financial advice. Always do your own research before investing any of your own hard earn currencies in any project.
---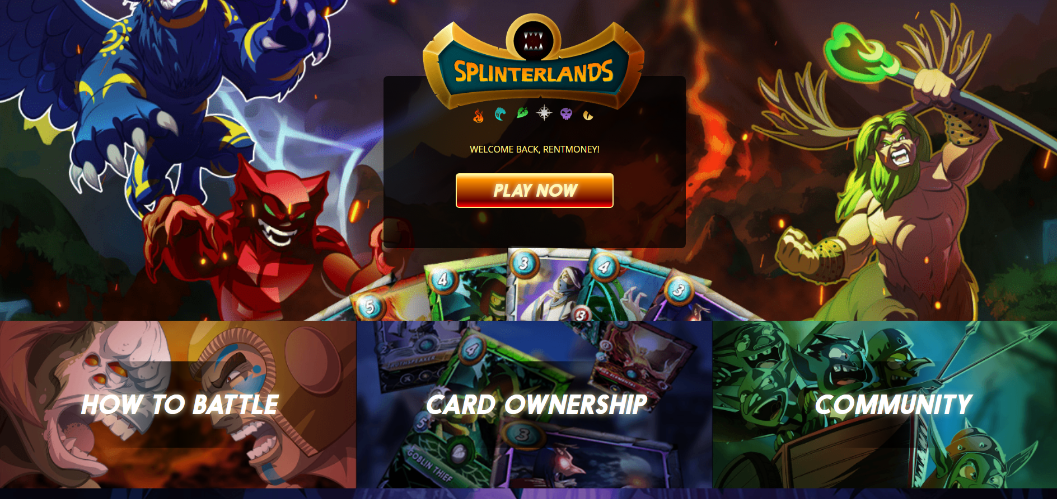 Posted Using LeoFinance Beta
---
---