SPS Airdrop There's Still Time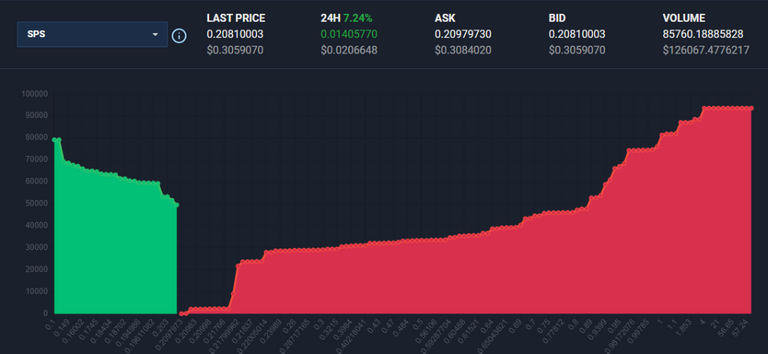 ---
For those who might of been living under a rock the past 132 days, Splinterlands has an ongoing airdrop for the highly sought after SPS token. This isn't your everyday one and done airdrop so if you are looking for a quickie Splinterlands is not the lady of the night you are looking for. The SPS airdrop is the first of its kind. Geniusly the Splinterlands team decided to have SPS airdropped for a total of 365 days. Getting in on this airdrop is easy. All one has to do is hold Splinterland assets and then sit back and watch your SPS stack grow. Currently we are on day 132/356. That means we still have 233 days of collecting FREE SPS (There is still Penty of time to join the fun and collect FREE SPS while doing so).
---
The good news doesn't stop there. If you so choose after you claim your daily SPS airdrop you can stake them. Doing this will lock them up for a total of four weeks. I know what you are thinking, "Why would I do that?". The answer to that question is a simple yet exciting one, 50% APR. That's right, Splinterlands is going to give you even more SPS for free and all you need to do to get your grubby little hands on some is stake the SPS which you get for free by holding Splinterlands assets. Are you not interested, you prefer the quickie route. Well Splinterlands has that covered as well. There is other ways to get your hands on some SPS. One could head on over to the many exchanges that has the SPS token listed for purchase. One such exchange is the Hive Networks very own Hive-Engine. As the graph at the start of this opinion piece shows, SPS is currently on sale for the price of $0.31 USD. SPS 24 hour trade volume has reached over $126,000 USD.
---

---
Readers: "Hold Up Rentmoney,
What is APR?"
---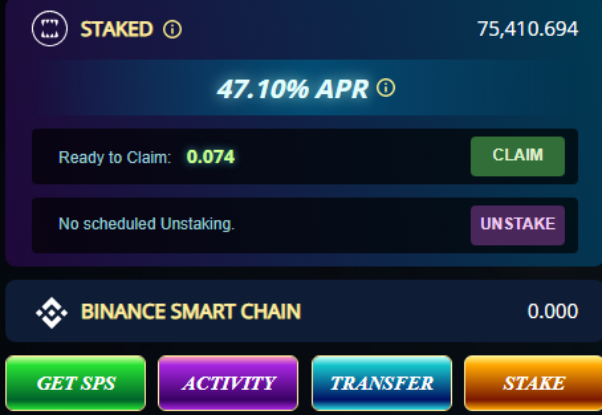 ---
Readers: "But Rentmoney,
What assets do we hold?"
---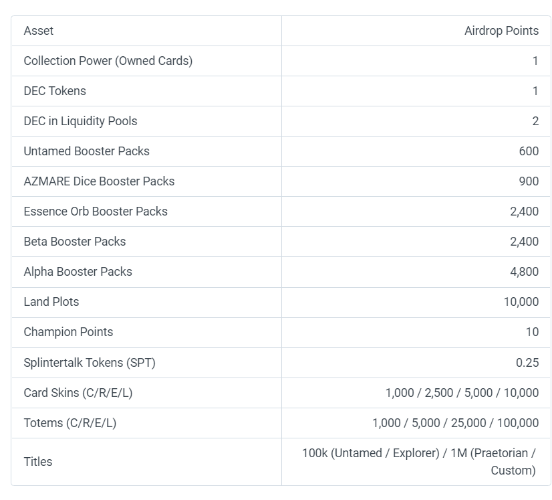 ---
Pick your choice, there is many to choose from but why limit yourself. Get as many as you possibly can. The more of everything you hold, the more FREE SPS you can collect. As the graph above shows, not all assets are equal when it comes to airdrop points. Holding a Splinterlands title such as UNTAMED will garner you 100K total airdrop points. DEC Tokens (can be earned in game) will award one airdrop point each unless you have them in a pool (they would be worth two airdrop points each when in a pool). My personal favorite Splinterlands asset to collect is the SPT token. It can be earned for free on the Splintertalk website for creating and curating content. One can also earn SPT by curating topics that have the SPT tag attached to them or by creating Splinterlands content on the HIVE network that has the SPT tag attached to it (There is many (many) different ways to earn with Splinterlands).
---

---
Splinterlands is an online blockchain game built on the Hive Network. It utilizes NFT's for game play. These NFT's and other in game assets are tradable and have real monetary value. Click here to play or to invest in Splinterlands. Play for free or pay $10 USD and start earning today!
---
Readers: "Hold Up Rentmoney,
How to claim SPS drop?"
---
Congratulations, you took your good ol pal @rentmoney's advice and got yourself some Splinterland assets but what's next? How do you get those free SPS tokens? Claiming the SPS airdrop is as easy as one, two, FREE. The daily SPS claim can be done within the Splinterlands game. All you need to do is click on the SPS Crystal Icon at the top of the Splinterlands page. This will open up your in game SPS wallet. In that wallet everything SPS is displayed including the option to claim your daily SPS airdrop tokens. Below is a screenshot that shows the SPS wallet. As you can see it displays your total airdrop points and many different claim options.
---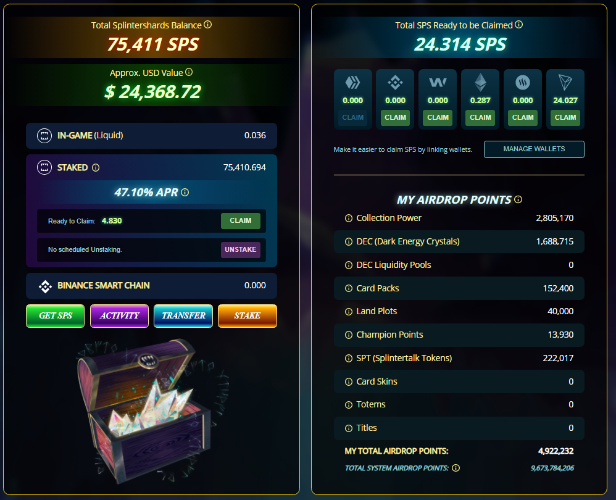 ---
Other SPS Information
| SPS | The Numbers |
| --- | --- |
| TOTAL SUPPLY | 382,291,666 |
| TOTAL LIQUID | 191,191,722 |
| TOTAL STAKED | 191,099,944 |
| MARKET PRICE | $0.323 |
| MARKET CAP | $123,536,252 |
| AIRDROP DAY | 132/365 |
Note:
The date is 12/06/2021 and todays airdrop will likely have concluded at the time of you reading this which means the above numbers displayed including days left for the airdrop and Supply numbers displayed will be slightly different than displayed in your SPS wallet.
Disclaimer:
This is not financial advice. Always do your own research before investing any of your hard earned currencies and never invest more than you can afford to lose. See you all on the Splinterlands BattleField.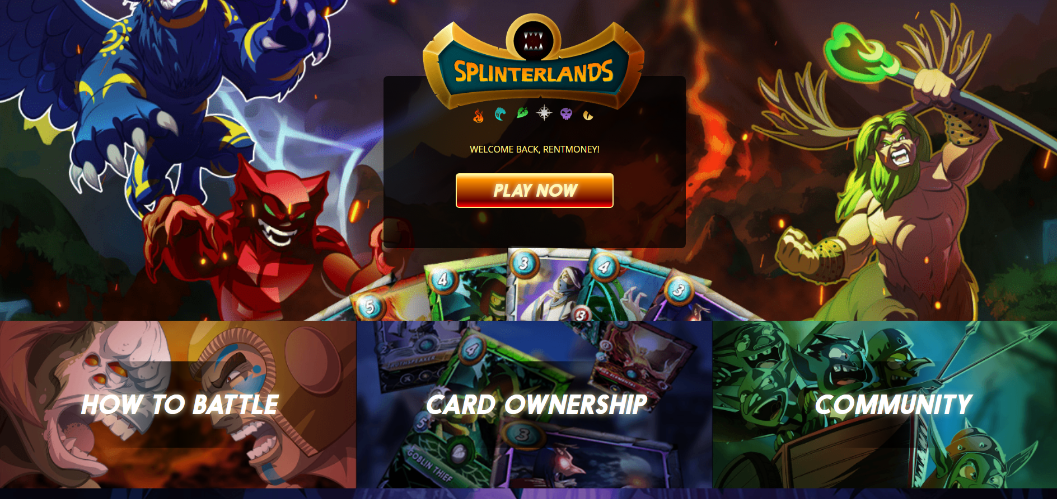 Posted Using LeoFinance Beta
---
---