I downloaded the splinterlands app on playstore and it has greatly improved my game experience. Previously, due to the low ram of my phone, my game loaded poorly and this affected my gaming and my experience. Thanks to the app, I am having more fun.
---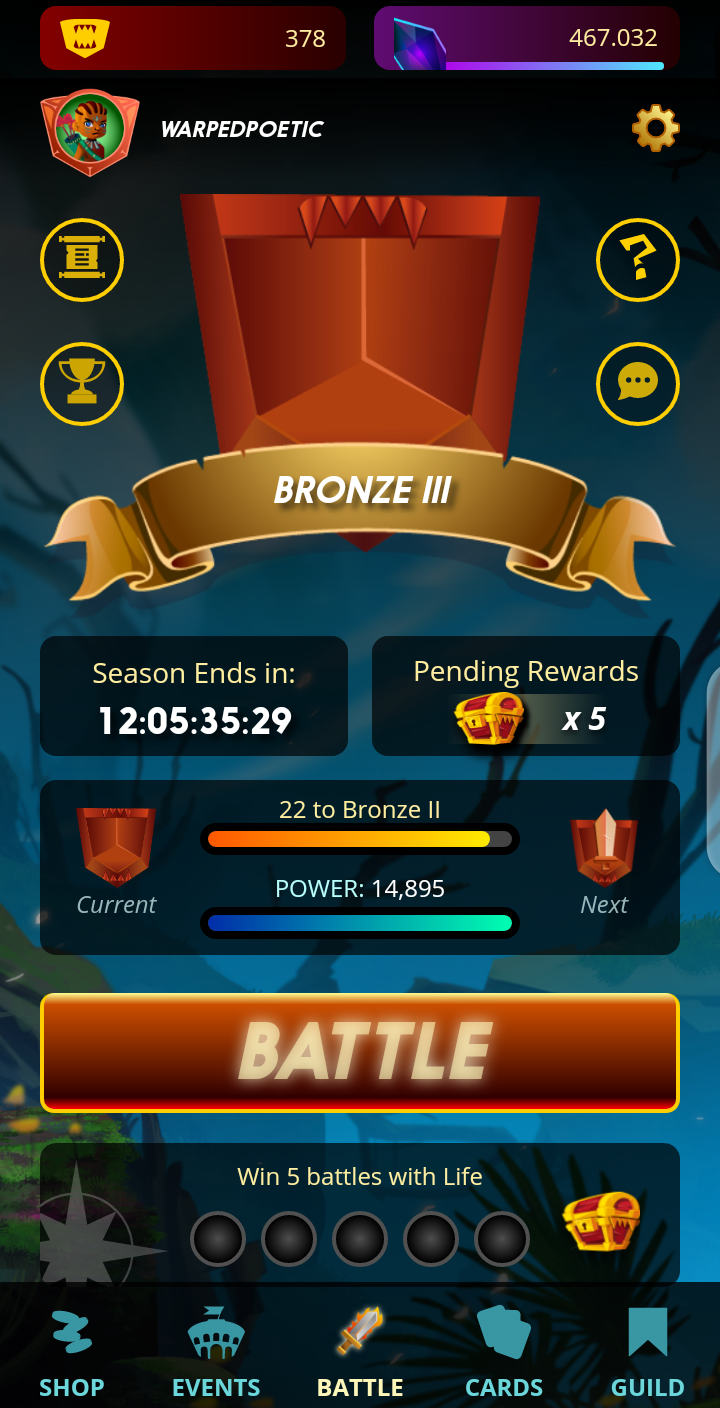 ---
I stopped playing for a long while so I have missed out on most tournaments and updates on the Splinterlands gaming space. As a result, my deck is not as solid as most out there. Despite this, I have been playing some really poor players.
At first I thought I was good. Yet I did not play for almost a whole year. I cannot have improved while not playing. I do not know what is wrong but I am doing too well and it is absurd. May be I am playing bots? That is a possibility, right?
Anyway, I have started getting some rewards and I feel that I came back to gaming at a right time. You see with the increasing interest in NFTs (non fungible tokens), I suspect that the splinterlands team will take that road in the future. Considering the integration of wax addresses into splinterlands, I am not far wrong, I hope. It is possible that I am even writing a post that has already been written by someone better poised to do so.
NFTs are a new craze in the blockchain space and it makes one wonder what else we can do with blockchain technology. This wonder if mine is not why I write this. My reason is if leo gets into the NFT game as it launches into the Binance smart chain and gain access to the various tools that makes decentralized finance so interesting and I expect that we will, splinterlands is poised to take advantage of it.
I do not know the details. May be cards would be created as part of winnings at the end of the tournament that can be hodl or traded. This would create another economy aside from the Dec and card economy we already have. This would bring more persons to the game and if the splinterlands team would go as far as to make Dec or Spt into a token on the smart chain, through wrapping like wleo, it would cause a ripple effect on the prices of Dec, spt, decks and of course hive.
At the end of the day, our job as first users is to shill, market and spread the gospel of blockchain technology to all areas of endeavour. The more the use cases, the more the infinite possibilities of these projects are explored, the more interest they will garner and with curiosity comes desire.
What many coins being swapped and pooled, sold and staked lack is a verifiable use case and this splinterlands has enough of. There is also hive engine and I suspect that this push by leo finance into the DeFi space is going to push some projects into getting more involved technically in a bid to be more than just a token on hive engine. This is speculation though and pun intended. Some products do not aspire to be more at the end of the day.
When hive gets a part into DeFi through leo finance and NFTs through splinterlands, there is no way, users will not enjoy the benefits of being a part of the hive community. There will be no way the rate of onboarding new members will not increase and many of them will not even know that they are on the hive chain. There will be no way that the value and utility of blockchain technology beyond speculation and as an instrument of finance will not be seen which will create acceptance in the broader human community.
As a social experiment placing profit as the sugar to gather the ants blockchain technology is a success. It is now time to move beyond money into the sphere of real world issues like data, machinery, education, health, etc.
It is a wide wild world out there and there is so much going on sometimes, my head feels like it is full and I need to delete some stuff in order to stay sane. But I am loving it. I am enjoying the learning curve, no matter how slow and tedious it is for me.i am enjoying being able to try new ways of being, being among the first people to walk on this new world. To be part of the pioneers of this movement is a great feeling for me. When blockchain tech becomes as readily accessible as a web browser, I will be able to say I was there at the beginning.
In all of these, I still remain a novice in this space. It was writing that brought me here and it is writing that kept me here. I have a vivid imagination but I am not tech savvy. This means that a more tech savvy person might read this post and call it trash. But if perchance, you do read it and find a gem of truth or prophecy within, then it means that I am not as tech dumb as I think. 🤗
These are the ramblings of an insomniac. I must leave you here and head back to my game. Who knows what reward I will get at the end? Who knows what it will be worth in the long term? Good morning.