Well we are going to produce our first pilsner, we went to the market to buy quality ingredients for our production.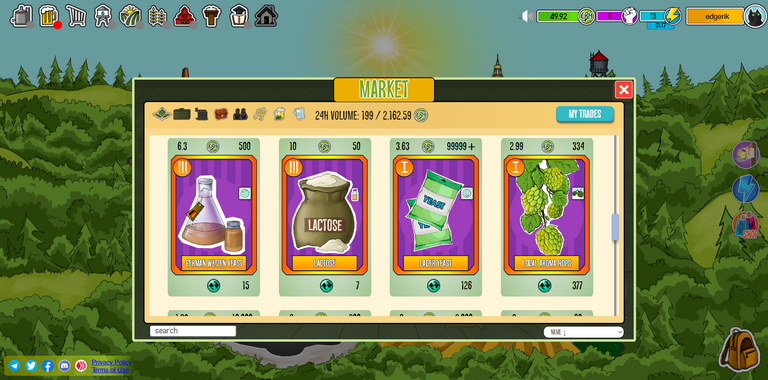 Total Spent: 19.09 CBM
Ok now let's combine the ingredients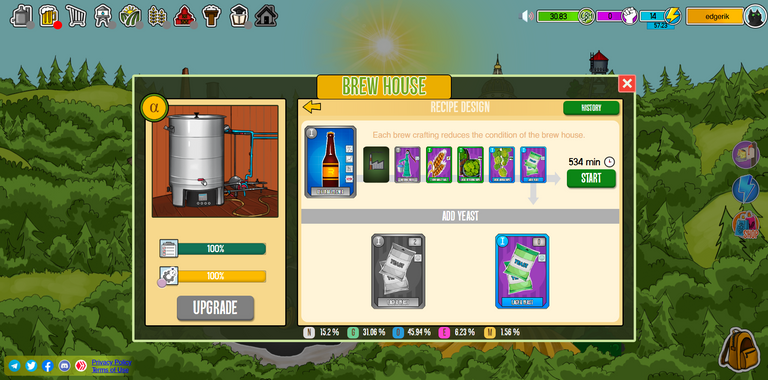 We start production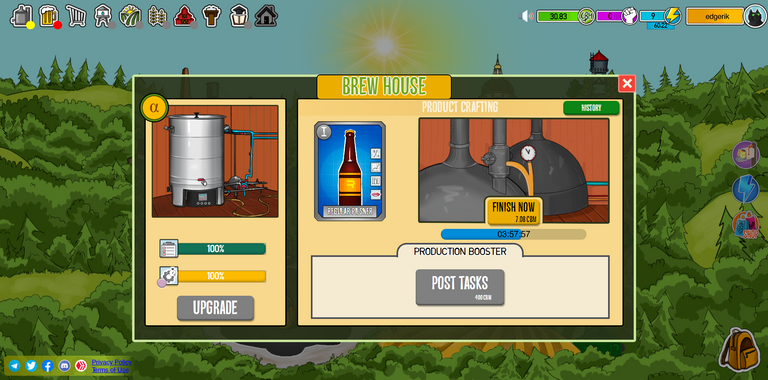 Ready, we went to the pub and sold it at 24.05 CBM, not bad right?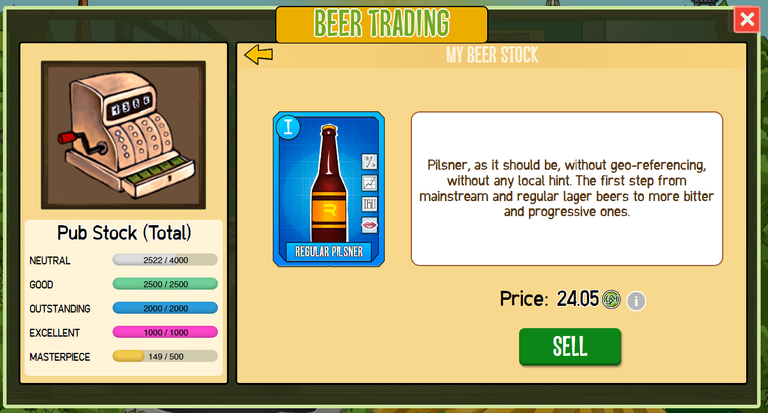 Next project: produce a California Common
If you find the game interesting and you want to earn money with it, do not forget to register with the link and let the fun begin.



A beer brewing game from a craft beer enthusiasts. Brew beer from different ingredients, trade the beer, upgrade your brewery with collectible cards, evolve the character, and have fun!
https://www.cryptobrewmaster.io/game/invite?ref=4e5a7b749f714ce88624512428efcc5d&code=AlphaBonus