[P2E REPORT] The Scorecard #5: Lot's of NEW FACES, GAME UPDATES, and SPLINTERLANDS IS MOVING!

Speaking only for myself, time seems to be flying by these days. It's been an entire month since the last update of The Scorecard and I've got all the metrics collected for each week between then and now. It's been a very eventful month in the Play2Earn scene and, in an industry that moves so quickly, this past chapter has felt like a good time to catch ones breath to me.
I hope you spent the last few weeks making plans, getting set up, and moving on your goals. This is a time of incredible opportunity and all of us over at The Crypto-Gaming Guild have been preparing anyway we see able. The guild has gotten some really talented new blood over the past weeks and they have been busy. All of a sudden we have articles coming from a variety of scribes daily, these articles being translated into a second language for the first time ever, and we're just getting started! There are major events, giveaways, and new METACLASSES in the works as we speak and, if you are interested in learning more about Play2Earn gaming, we invite you to join us!
Let's get started and take a look at ...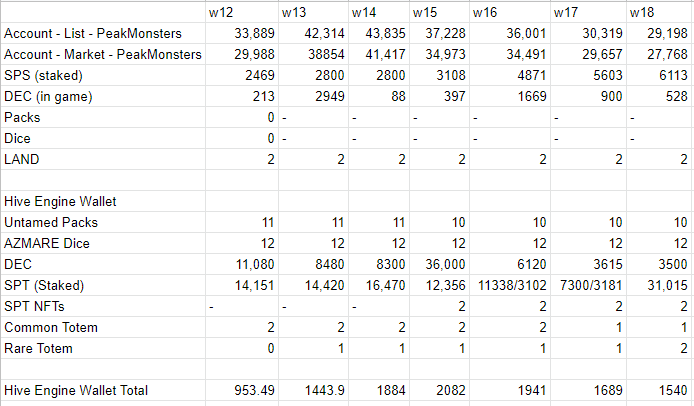 While the numbers here don't show it I'm feeling ready to call a bottom on the current Splinterlands price slide. Both HIVE and SPS have been booming all week and I have a sneaking suspicion we are short weeks away from the prerelease event for the next packs, Chaos Legion. It appears to me that the turnaround has already started. Here are my most up to date metrics from PeakMonsters:

In the days since The Scorecard was last updated (I usually update spreadsheets on Fridays) both my list total and market total have bounced a few thousand dollars and stuck. It is my opinion that this current price slide is the market settling out and finding value to get ready to invest in CL packs. This consolidation has seen my total collection value shrink by about a third and has been the first major test Splinterlands prices have seen. While it might be premature to say we are out of the woods I'm feeling very confident in the future of Splinterlands and the assets in my Hive Engine Wallet have also been doing amazingly this past week. I'm very happy to have spent the past months collecting totems :)

How confident am I in the future of Splinterlands? Well, this week I spent about 72 hours excitedly updating my resume and cover letter to apply to the Splinterlands team! Did you know that this amazing project is hiring? Check it out!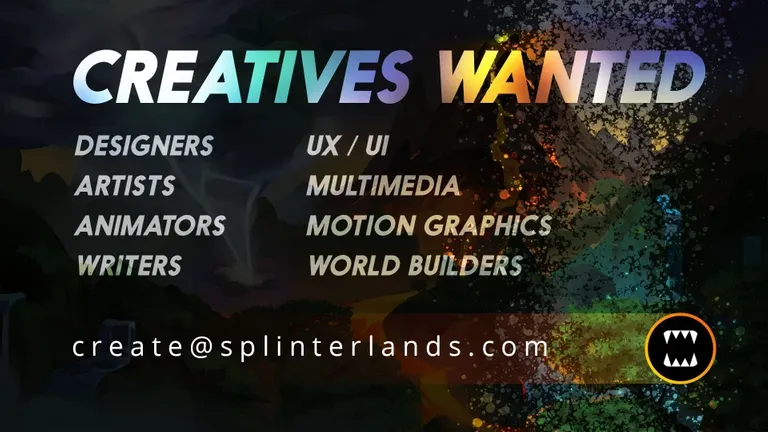 This week it came time to put my money where my mouth is, take a mental health day, and chase something I am very passionate about earning: A place on the Splinterlands team! I sent in my resume and cover letter late last night I feel like a kid in a candy store. Since I was an 11 year old learning about a brand new game called Magic The Gathering on the school yard I've been obsessed with gaming and working to someday bring my ideas to your tabletops! Since then I've been happily collecting, playing, writing about, designing, and running my own games. Truth is, just applying to a position like this is a dream come true. If given the opportunity to become a larger part of this amazing game I'd be extremely ready to help it reach it's full potential.
Just like that, Splinterlands earns another week at the top of The Scorecard.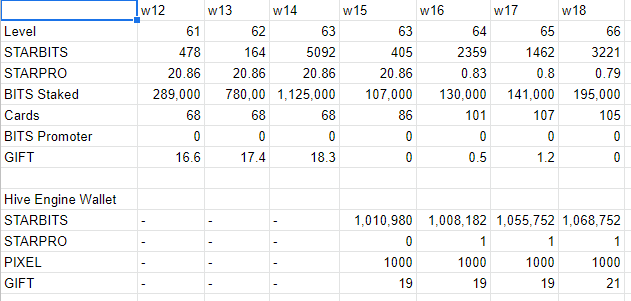 I've been writing a lot more about Rising Star these days because I've recently reached what seems like 'endgame content' and, all of a sudden, it's like I'm playing a brand new game. Rising Star is still a sleeper hit because people have not yet realized what a unique and interesting project it is. Over the past few months I've become a Starbits Millionaire, had to opportunity to speak to Jux, and have been organizing more and more in Rising Star.
Gamers, heed my words: Rising Star is the kind of game that you will get out of what you put into it. If you show up a few times a day and press a button you will get Starbits. If you focus on growing your level over short term gain, you will. If you research the Record Staking system in this game you'll find it's better than most entire games. Jesus, even the ability to create and run your own text advertisements in this game is an interesting and unique feature millions are sleeping on.

Go get involved with Rising Star. RIGHT NOW. By the time you are getting the hand of the game you'll be hitting the levels you need to get started on the more zesty gameplay. Rising Star. is still in my opinion the single best Play2Earn game for Free Players. What are you waiting for?

It seems like Alien Worlds just got it's much needed facelift in the past 48 hours. Just in time to make all the people who were selling their in-game assets regret it. Diabolical!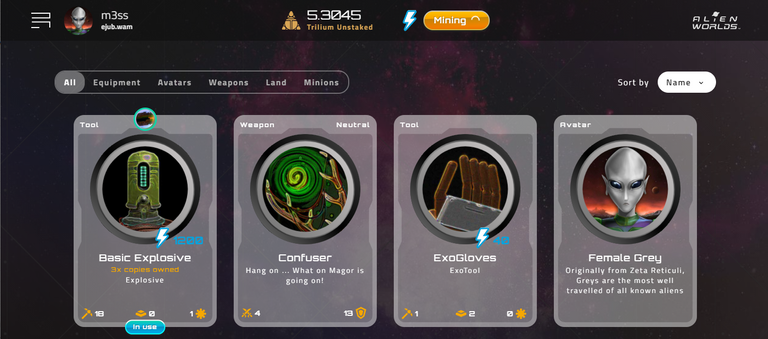 This new UI also seems to be, you know, working! As that's more than we could sometimes say about the old Alien Worlds mining setup I'm going to consider this a huge win. A lot of people have been talking about how Alien Worlds is dead when, really, it's still in pre-alpha and not been born yet. With their connection to Binance and the eventual massive update we all know is coming Alien Worlds is going to be the cutting edge of DEFI gamification. Give it time.

No big updates here. I have a Neon District announcement coming soon. Long story short I'm getting ready to create a ND items market and start buying all your bulk items if you are interested. Are you looking to make some easy NFT sales to get started in Play2Earn get delivering pizza in Neon District now, follow my account, and watch for coming news :)

FreeBitco.in is still chugging along and still my favorite and oldest project in this scene. I'm holding onto my FUN tokens until they have another one of their ridiculous 45% APR staking events. They normally come once every 2 months or so. I'm still not wasting a single satoshi on lottery tickets for Lambos, Rolexes, or iPhones but hey, if that's your interest have at it!
For the record I started Free2Play on this site from scratch on this account less than a year ago and currently have $350+ in FUN alone so uhhh, might not wanna ignore that yall.
This is another project like Rising Star where I'm trying to build up some opportunity for the Guild behind the scenes. All the tools are here, you just need a little ingenuity and curiosity to find the ways to profit.

I hate to have to call out projects I love but this is what I see when I try and log into my RollerCoin account.
After their first ever successful event RollerCoin has upped their security. This is a good thing. Unfortunately this increased security has many players locked out of he game completely and that is clearly a problem. As I've been unable to get to my account using my phone, PC, mac laptop, and experimented with VPN and not been able to get in for days I'm a bit let down.
I'm sure RollerCoin will be back up soon and have better security that makes all this worth it. I'm just funding myself wishing the communication here was nearly as good as the communication we get from projects like Lost Relics at times like this. Right now I don't know if I'm going to be able to get my account back or take part in Season 2 and, friends, that's a problem.

We're going to leave things there this week. Thanks for checking this post out today!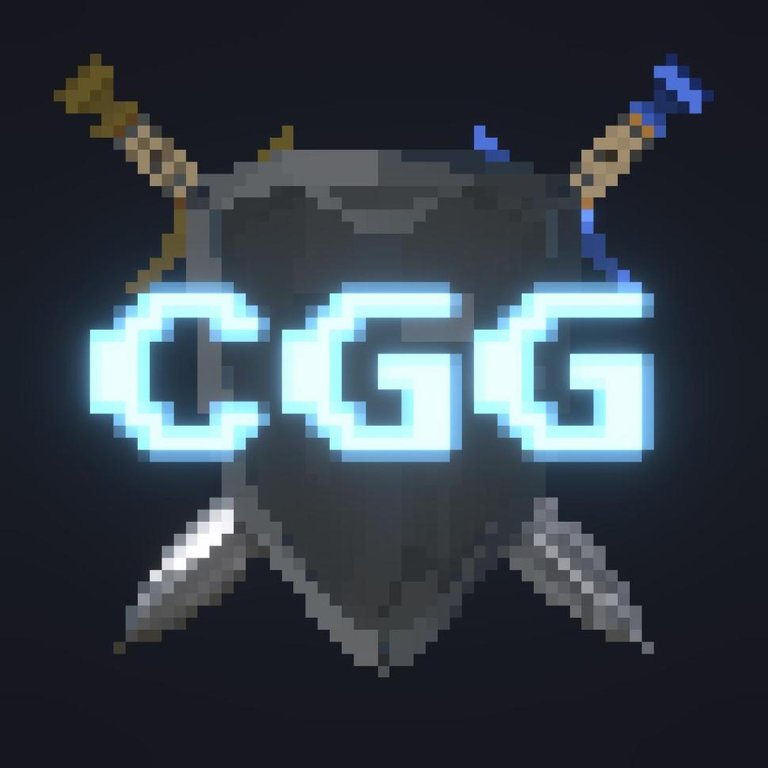 Are you looking to hang out with other Crypto-Gamers? Join us over at the The Crypto-Gaming Guild discord. We are looking for game captains and folks who can help organize. If you are interested, please step up!
The games we are currently focusing on are:
Rising Star
Splinterlands
RollerCoin
dCrops
UpLand
Neon District
Alien Worlds
Lost Relics
eXode
---
---