Grayscale Portrait ~ Splinterlands Art Contest #207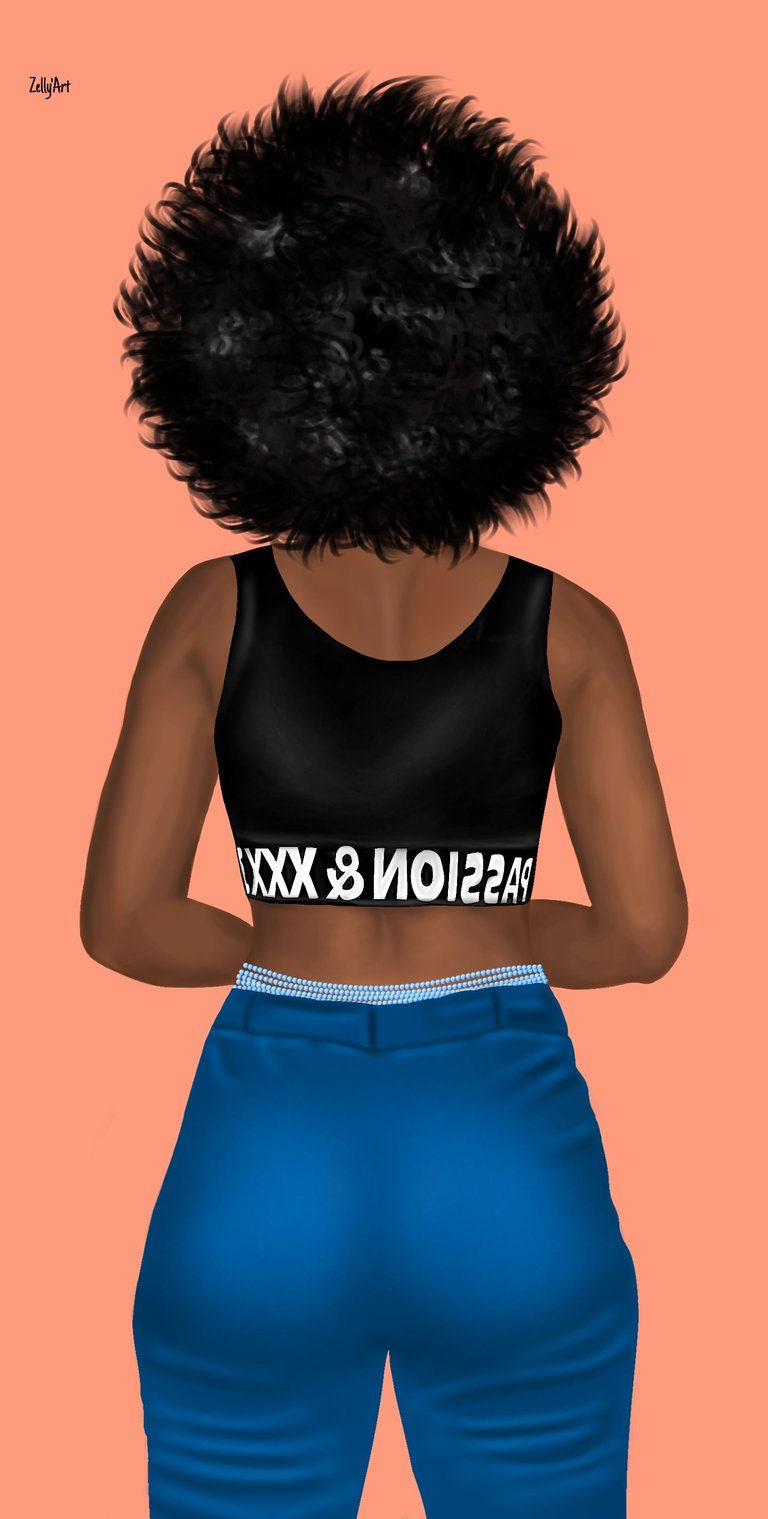 ---
---
I decided to try the grayscale sketch today and I must confess I love it. It's less stressful, I mean trying to figure out which skin color or tone would best fit my work while sketching, so instead, doing the grayscale sketch and then adding the skin color after what seemed much easier and saved me some time too. I will be doing more grayscale sketches now that I have realized it could save time lol.
So today I made a portrait, I wouldn't wanna say whose portrait it is. I was out of inspiration and my imaginary art was failing me so I decided to make a portrait from a photo in my gallery. I choose one with the back view. I believe I have been so used to the front view portraits so I decided to try something quite different today.
I started with an outline sketch. Looking through my work process, you will notice how I kept changing my hair, right from the outlines. I love leaving very fine details on my hair and I have mentioned before that hair seems to be one of the things I love mostly whenever I draw and I always try my best not to leave it looking bad or not to my taste. Although I am still learning how to make better hairstyles and patterns.
From my work process, you will notice how I started the hair sketch which is the inner outline you see in my first work process, but I didn't seem to like it so I later increased the size of the hair to what I believe is much better than the initial. And I hope you love the finals too lol.
And like I stated earlier, I tried the grayscale sketch. I only focused on the skin, while the clothing was colored from start to finish.
Sketching and detailing the skin is always such a huge work so I decided to leave it in the grayscale and then when I was done with the shadows, highlights, and textures, I then adjusted the grayscale mode and added the colors I needed for the work. I love this approach, it seems much easier for me.
I didn't even bother with complicated backgrounds although I spent some time tasting different background colors and still didn't like any until I settled with this.
Check out my work with the steps below.
---
---
---
Work Process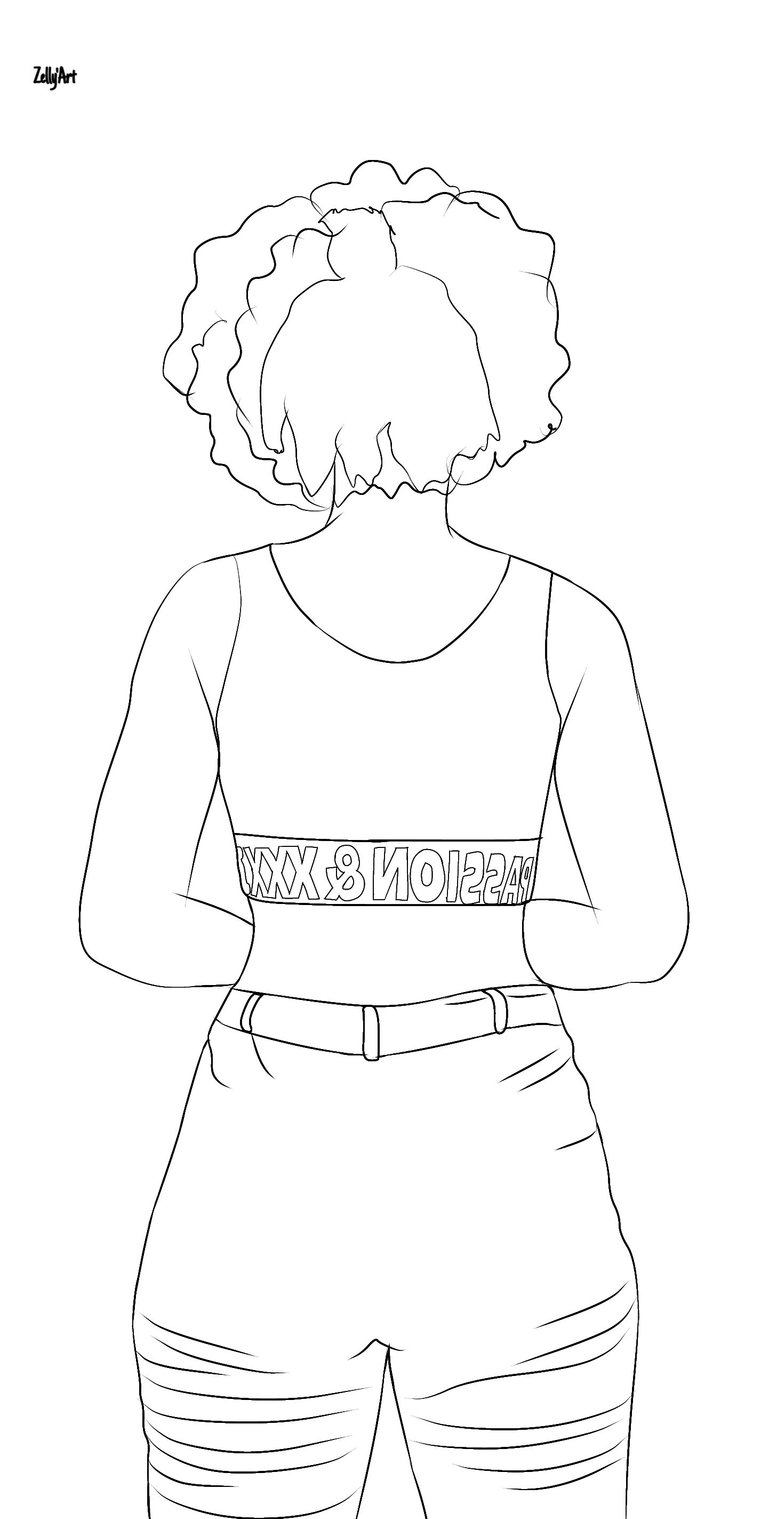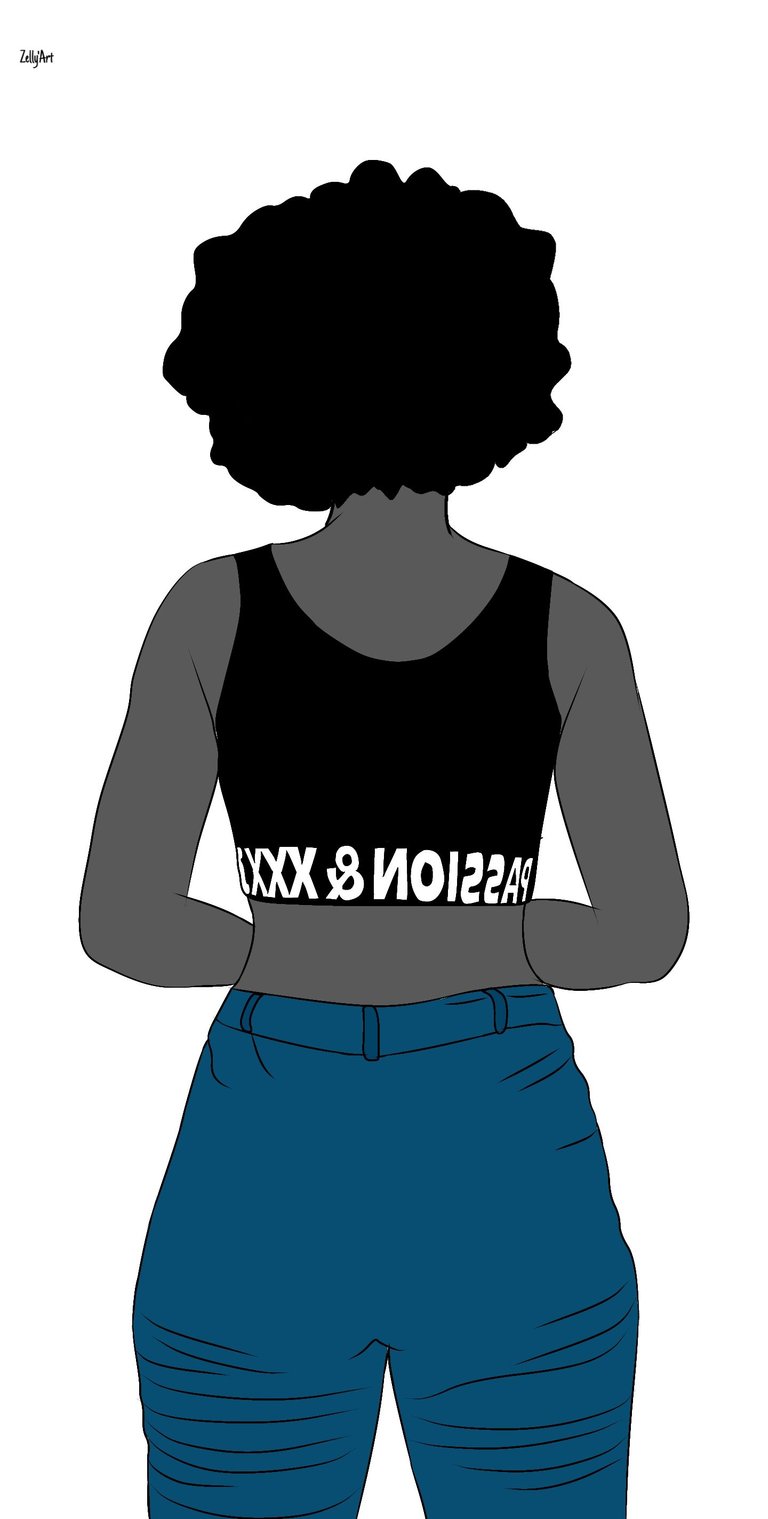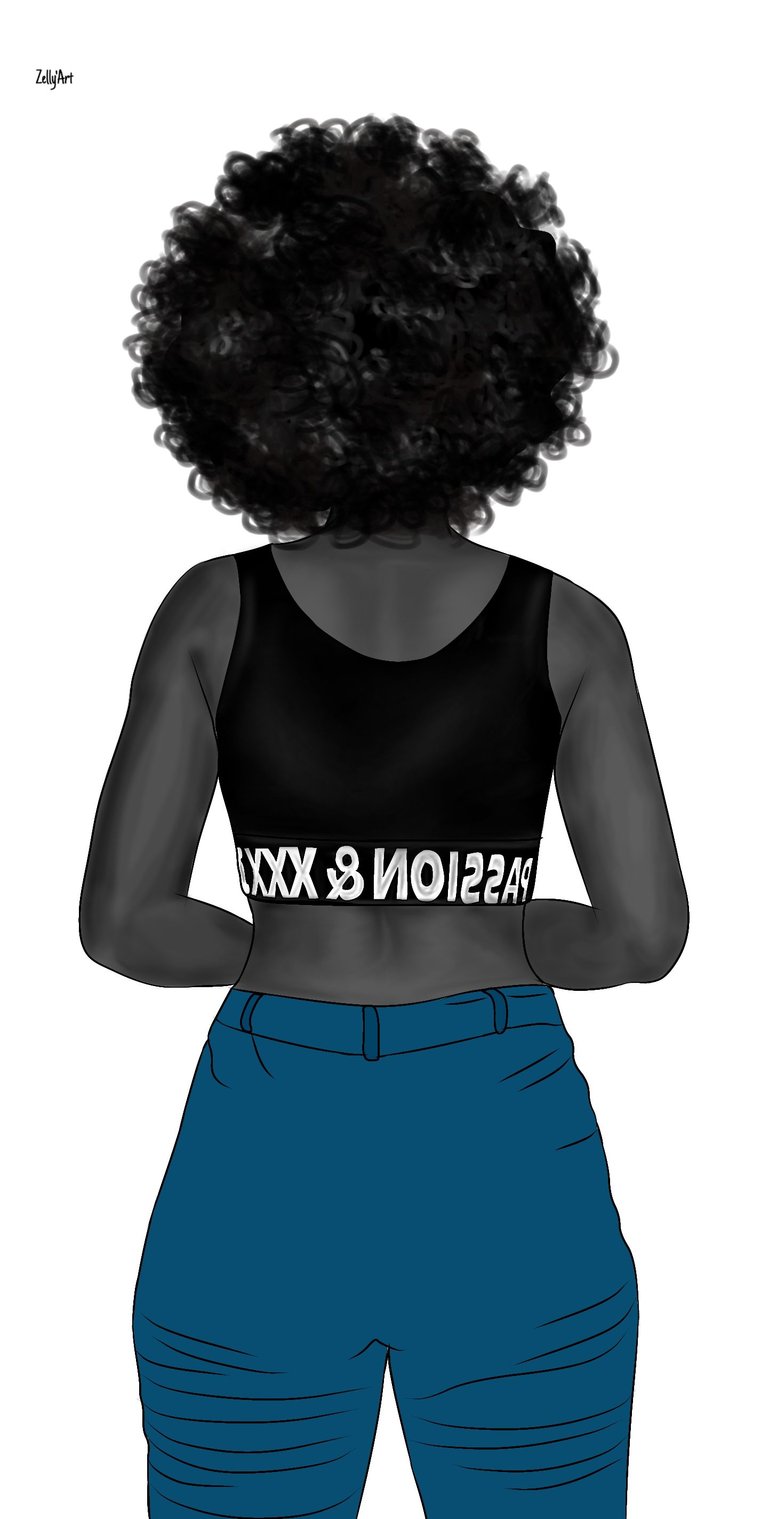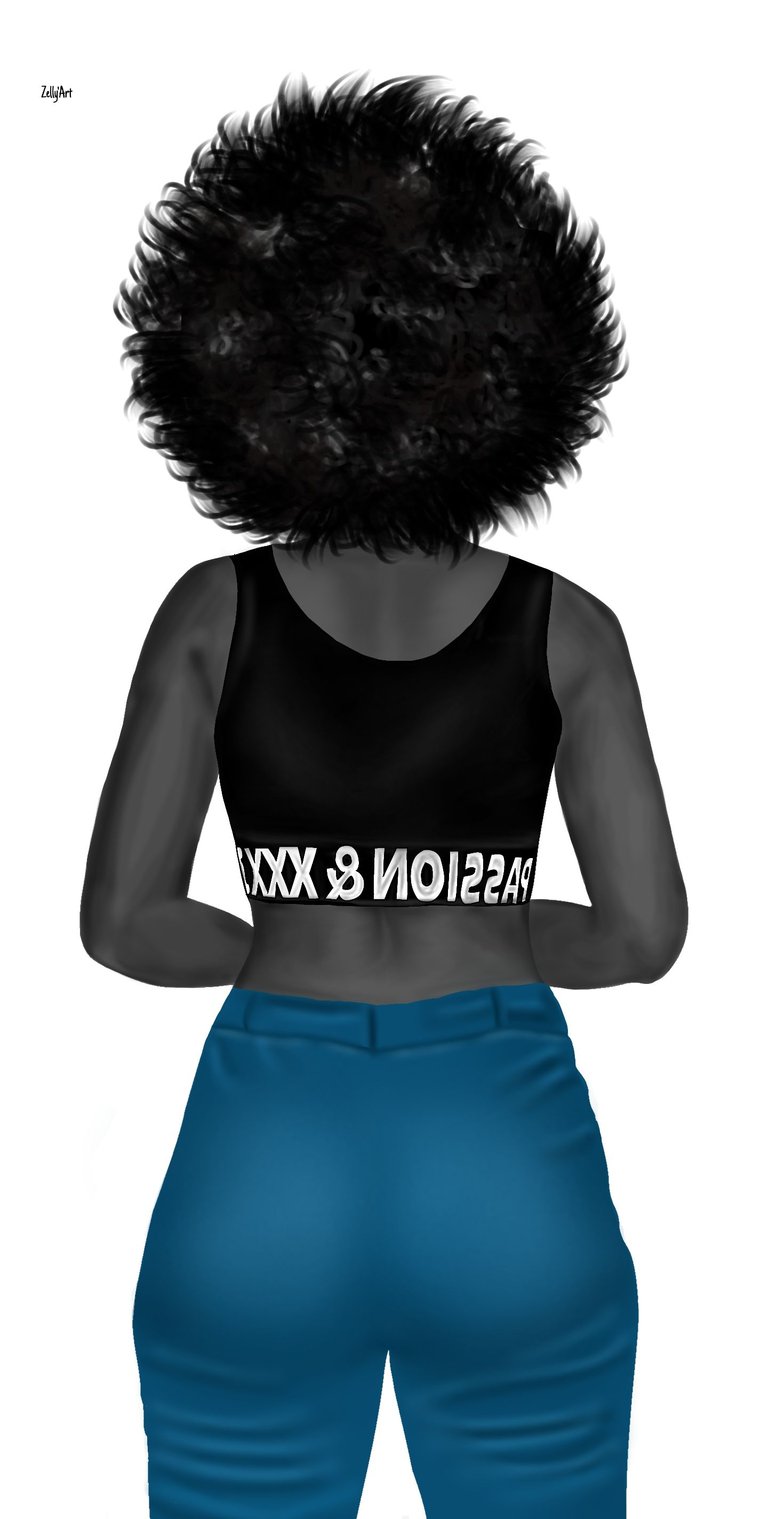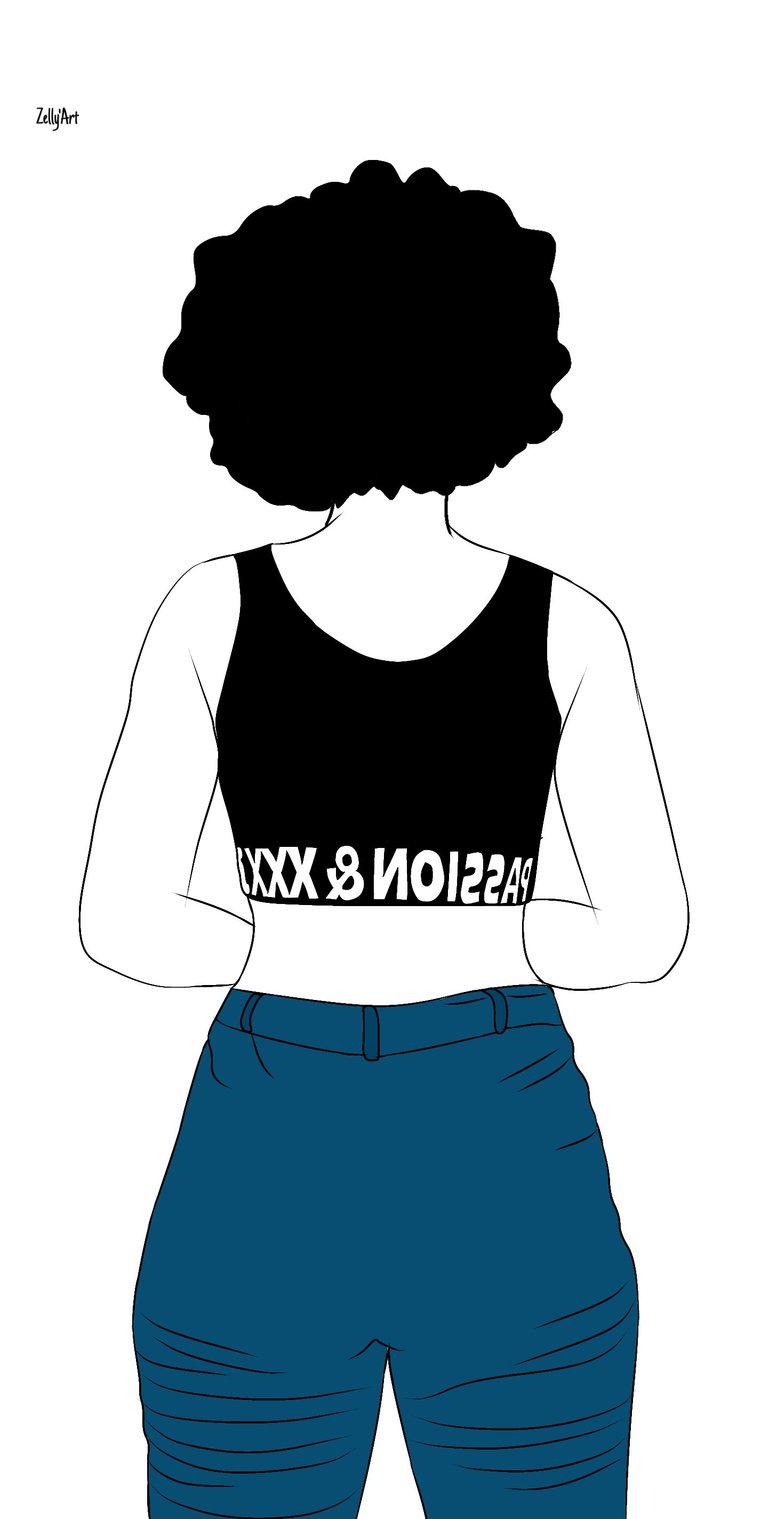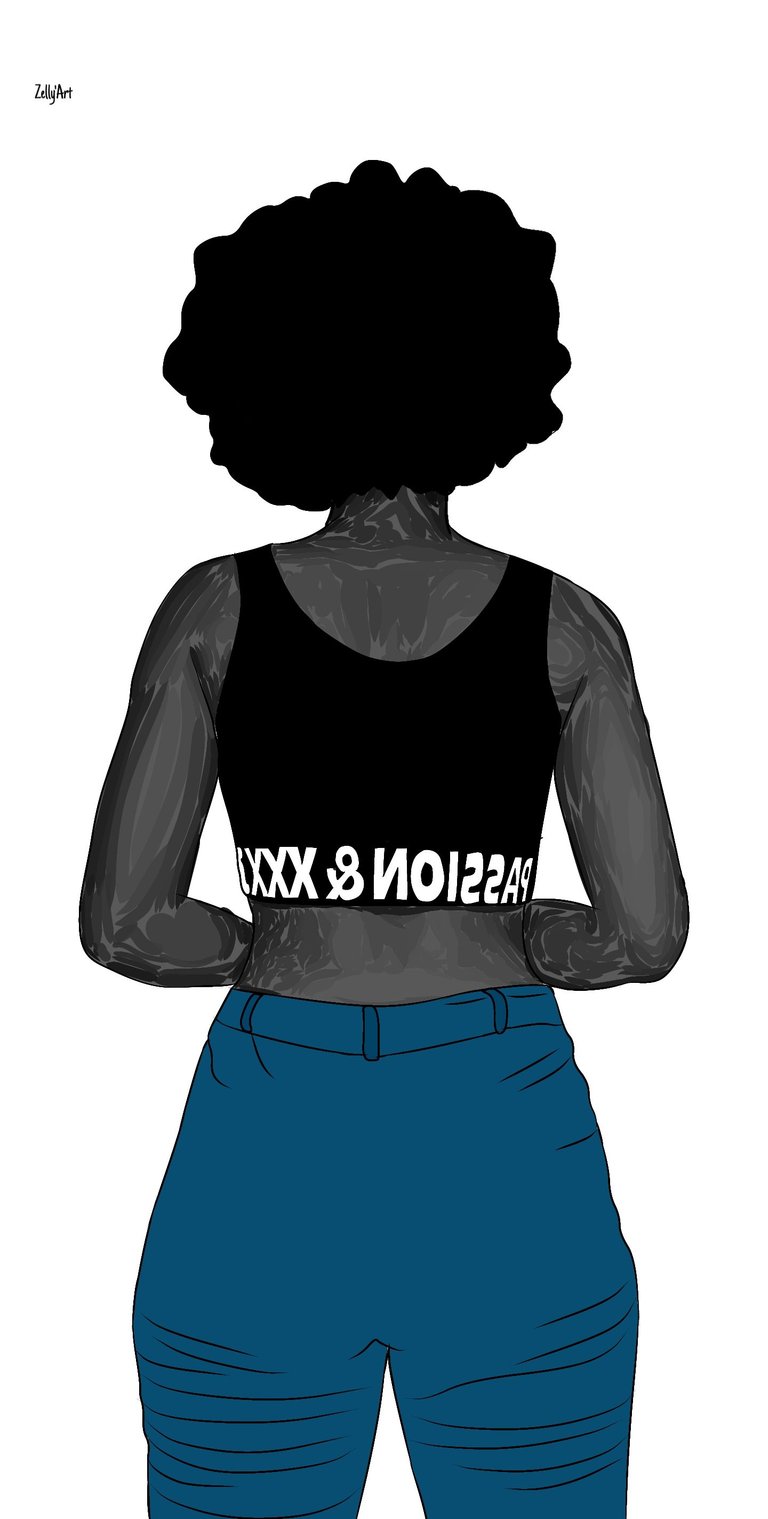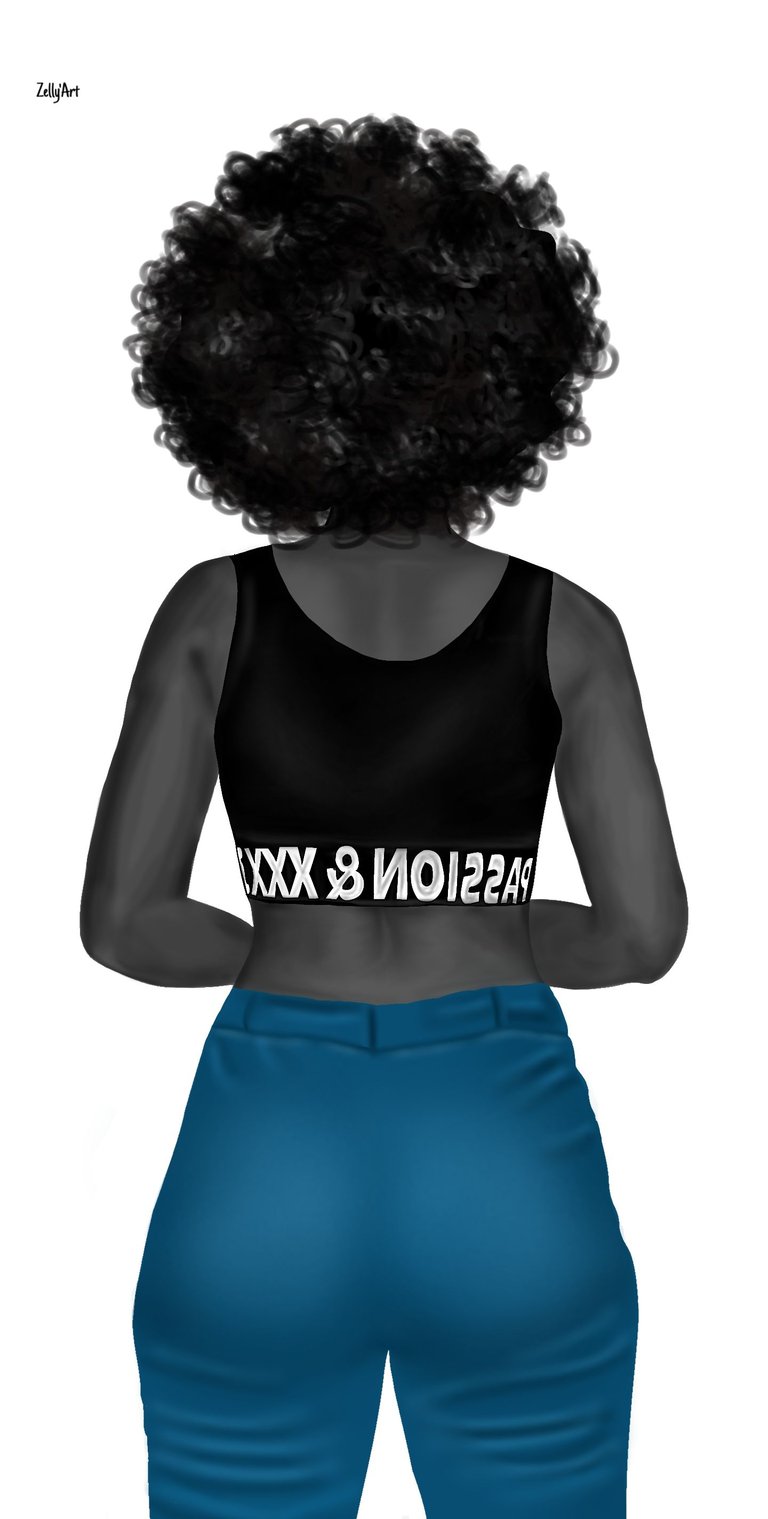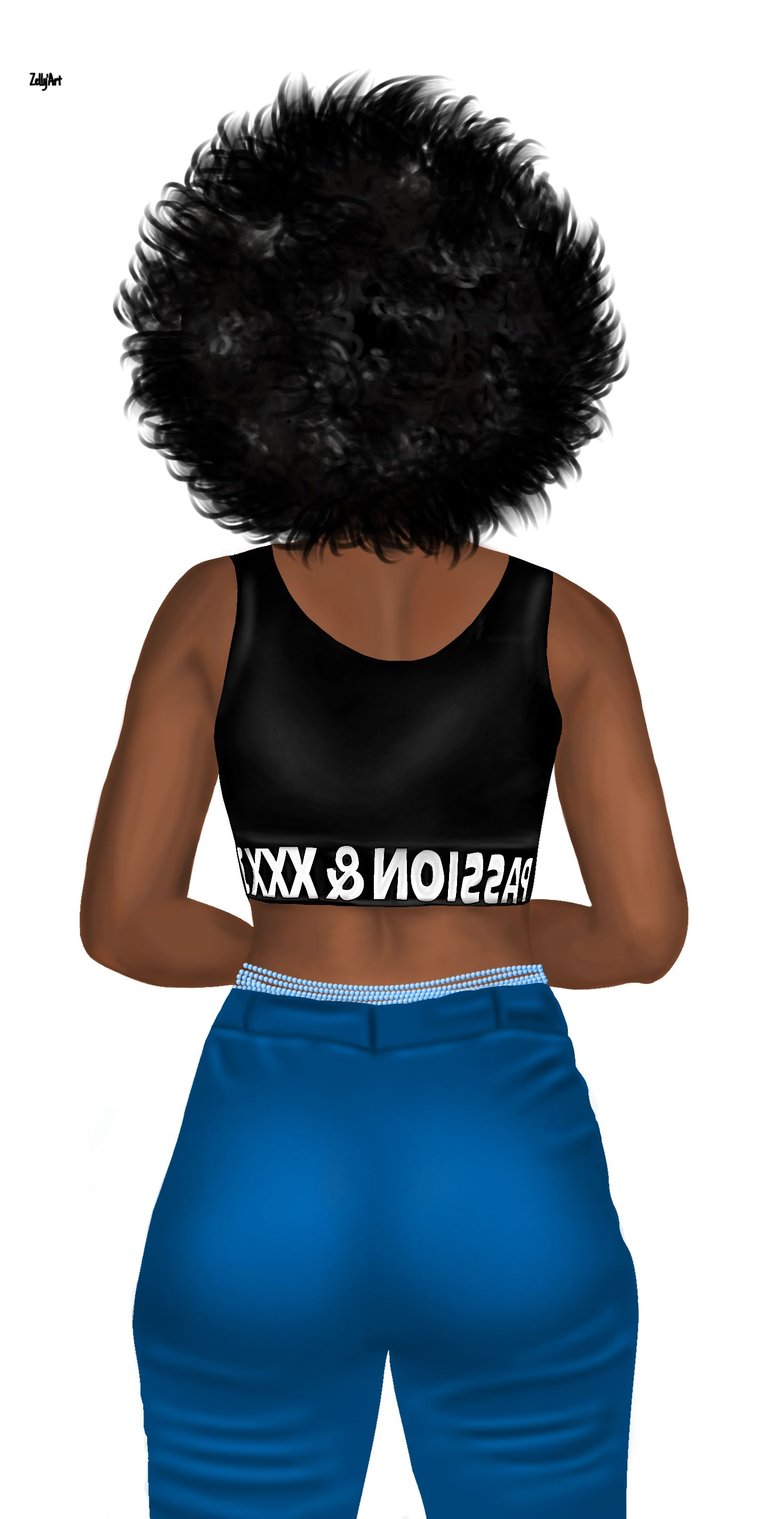 ---
---
Making portraits is one of the most difficult art to make if you ask me cause you will have to get either a perfect duplicate of the actual photo or a very close or similar look.
I would have loved to share the reference photo for comparison but it's confidential and I can't risk it.
Meanwhile, this is my entry to Splinterlands Art Contest Week 207
Tell me what you think of my portrait. I welcome every feedback, good or bad.
---
---

---
---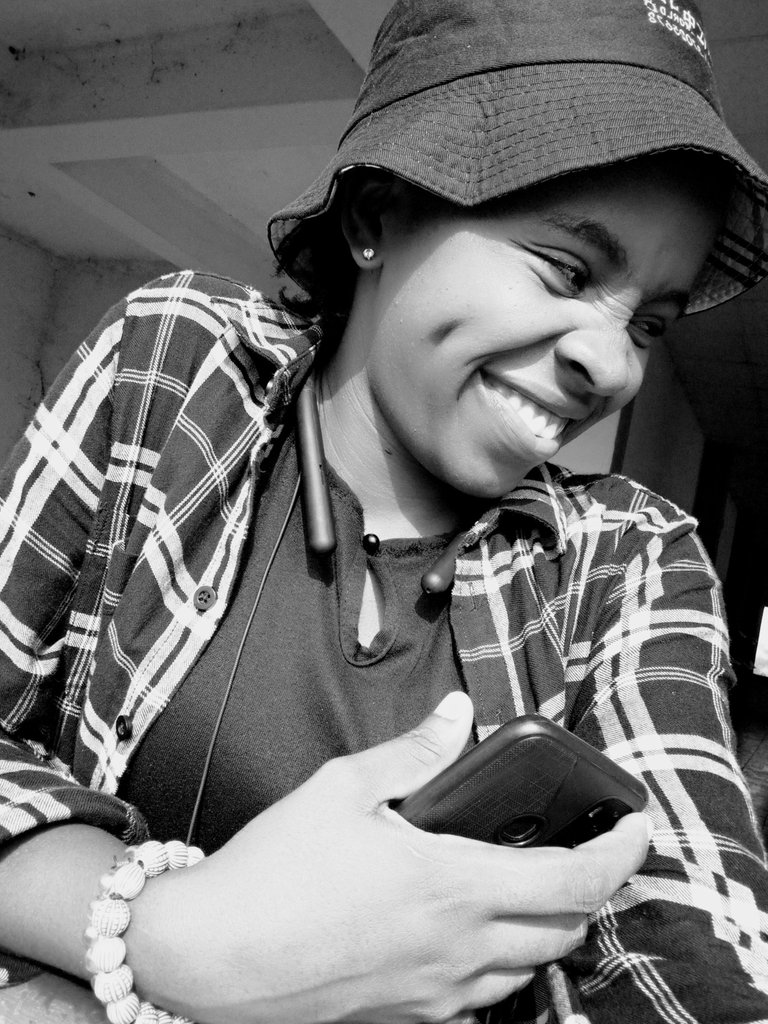 𝐀𝐮𝐭𝐡𝐨𝐫
---
𝐈 𝐚𝐦 𝐖𝐚𝐤𝐲! 𝐀 𝐦𝐮𝐥𝐭𝐢-𝐭𝐚𝐥𝐞𝐧𝐭𝐞𝐝 𝐚𝐧𝐝 𝐨𝐩𝐭𝐢𝐦𝐢𝐬𝐭𝐢𝐜 𝐲𝐨𝐮𝐧𝐠 𝐠𝐢𝐫𝐥 𝐰𝐡𝐨 𝐢𝐬 𝐳𝐞𝐚𝐥𝐨𝐮𝐬 𝐚𝐛𝐨𝐮𝐭 𝐥𝐢𝐟𝐞 𝐚𝐧𝐝 𝐞𝐯𝐞𝐫𝐲𝐭𝐡𝐢𝐧𝐠 𝐢𝐭 𝐡𝐚𝐬 𝐭𝐨 𝐞𝐢𝐭𝐡𝐞𝐫 𝐨𝐟𝐟𝐞𝐫 𝐡𝐞𝐫 𝐨𝐫 𝐭𝐡𝐫𝐨𝐰 𝐚𝐭 𝐡𝐞𝐫. 𝐀 𝐠𝐢𝐫𝐥 𝐰𝐡𝐨 𝐢𝐬 𝐢𝐧𝐭𝐞𝐧𝐭𝐢𝐨𝐧𝐚𝐥 𝐚𝐛𝐨𝐮𝐭 𝐬𝐞𝐥𝐟-𝐠𝐫𝐨𝐰𝐭𝐡 𝐮𝐧𝐝𝐞𝐫 𝐚𝐥𝐥 𝐨𝐝𝐝𝐬.
𝐈 𝐛𝐞𝐥𝐢𝐞𝐯𝐞 𝐦𝐲 𝐞𝐱𝐢𝐬𝐭𝐞𝐧𝐜𝐞 𝐢𝐬 𝐬𝐨𝐥𝐞𝐥𝐲 𝐛𝐲 𝐠𝐫𝐚𝐜𝐞 𝐚𝐧𝐝 𝐬𝐨 𝐈 𝐚𝐦 𝐚 𝐩𝐫𝐨𝐝𝐮𝐜𝐭 𝐨𝐟 𝐠𝐫𝐚𝐜𝐞, 𝐩𝐞𝐫𝐟𝐞𝐜𝐭𝐥𝐲 𝐩𝐨𝐫𝐭𝐫𝐚𝐲𝐢𝐧𝐠 𝐦𝐲 𝐛𝐢𝐫𝐭𝐡 𝐧𝐚𝐦𝐞 "𝐀𝐛𝐮𝐧𝐝𝐚𝐧𝐭 𝐆𝐫𝐚𝐜𝐞".
𝐈 𝐚𝐦 𝐭𝐡𝐞 𝐥𝐚𝐬𝐭 𝐨𝐟 𝐦𝐲 𝐤𝐢𝐧𝐝 𝐛𝐞𝐜𝐚𝐮𝐬𝐞 𝐈 𝐚𝐦 𝐮𝐧𝐢𝐪𝐮𝐞 𝐚𝐧𝐝 𝐬𝐩𝐞𝐜𝐢𝐚𝐥 𝐢𝐧 𝐚 𝐝𝐲𝐧𝐚𝐦𝐢𝐜 𝐰𝐚𝐲
𝐇𝐈𝐕𝐄 𝐡𝐚𝐬 𝐛𝐞𝐜𝐨𝐦𝐞 𝐦𝐲 𝐬𝐨𝐜𝐢𝐚𝐥 𝐇𝐎𝐌𝐄 𝐚𝐧𝐝 𝐒𝐏𝐀𝐂𝐄.
---
---
---
---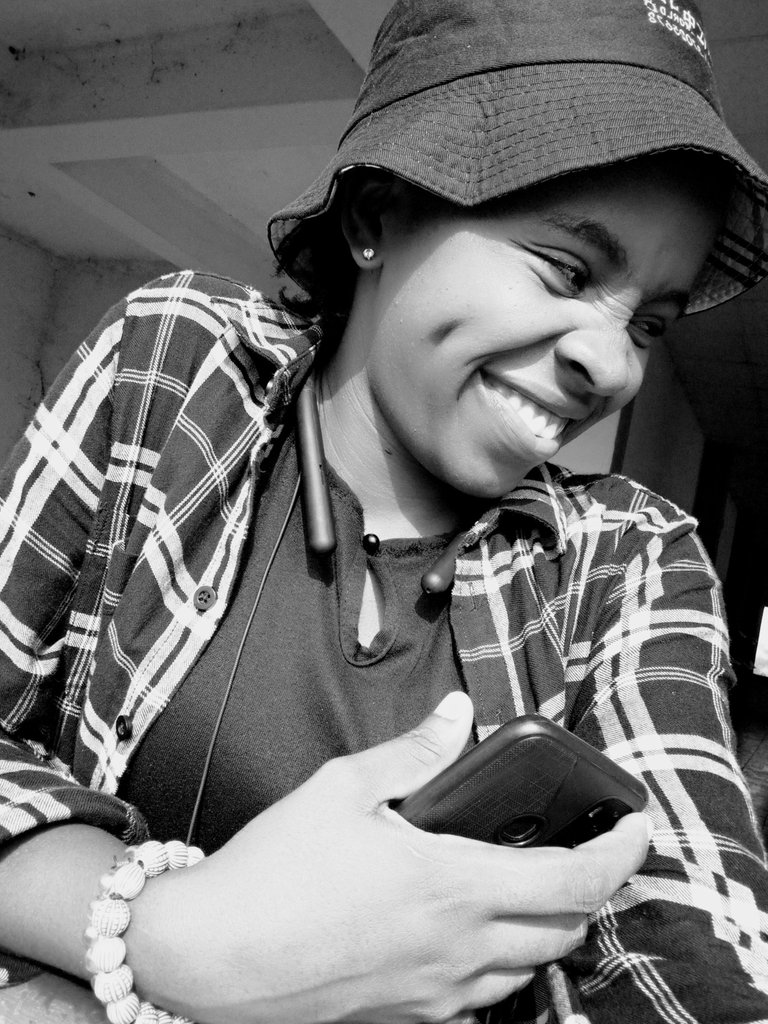 𝑨𝒑𝒑𝒓𝒆𝒄𝒊𝒂𝒕𝒊𝒐𝒏
---
𝑻𝒐 𝒎𝒚 𝒇𝒂𝒊𝒕𝒉𝒇𝒖𝒍 𝒓𝒆𝒂𝒅𝒆𝒓𝒔! 𝑴𝒚 𝒘𝒐𝒏𝒅𝒆𝒓𝒇𝒖𝒍 𝒔𝒑𝒐𝒏𝒔𝒐𝒓𝒔 𝒂𝒏𝒅 𝒇𝒆𝒍𝒍𝒐𝒘 𝒉𝒊𝒗𝒆𝒓𝒔!
𝑻𝒐 𝒆𝒗𝒆𝒓𝒚 𝒄𝒐𝒎𝒎𝒖𝒏𝒊𝒕𝒚 𝒎𝒆𝒎𝒃𝒆𝒓 𝒂𝒏𝒅 𝒇𝒓𝒊𝒆𝒏𝒅, 𝒎𝒚 𝒉𝒆𝒂𝒓𝒕 𝒈𝒐𝒆𝒔 𝒐𝒖𝒕 𝒕𝒐 𝒚𝒐𝒖 𝒈𝒖𝒚𝒔. 𝑻𝒐 𝒆𝒗𝒆𝒓𝒚 𝒄𝒖𝒓𝒂𝒕𝒐𝒓 𝒕𝒉𝒂𝒕 𝒅𝒆𝒆𝒎𝒔 𝒎𝒚 𝒂𝒓𝒕𝒊𝒄𝒍𝒆𝒔 𝒇𝒊𝒕 𝒇𝒐𝒓 𝒕𝒉𝒆𝒊𝒓 𝒔𝒖𝒑𝒑𝒐𝒓𝒕.
𝑰 𝒂𝒎 𝒔𝒂𝒚𝒊𝒏𝒈 𝒕𝒉𝒂𝒏𝒌 𝒚𝒐𝒖 𝒂𝒍𝒍 𝒇𝒐𝒓 𝒎𝒂𝒌𝒊𝒏𝒈 𝒎𝒚 𝒋𝒐𝒖𝒓𝒏𝒆𝒚 𝒉𝒆𝒓𝒆 𝒐𝒏 𝑯𝑰𝑽𝑬 𝒂𝒏 𝒆𝒙𝒄𝒊𝒕𝒊𝒏𝒈 𝒂𝒏𝒅 𝒇𝒖𝒏-𝒇𝒊𝒍𝒍𝒆𝒅 𝒐𝒏𝒆. 𝑻𝒉𝒂𝒏𝒌 𝒚𝒐𝒖 𝒇𝒐𝒓 𝒆𝒏𝒅𝒍𝒆𝒔𝒔𝒍𝒚 𝒔𝒖𝒑𝒑𝒐𝒓𝒕𝒊𝒏𝒈 𝒎𝒚 𝒘𝒐𝒓𝒌 𝒕𝒉𝒓𝒐𝒖𝒈𝒉 𝒚𝒐𝒖𝒓 𝒖𝒑𝒗𝒐𝒕𝒆𝒔, 𝒄𝒐𝒎𝒎𝒆𝒏𝒕𝒔, 𝒂𝒏𝒅 𝒓𝒆𝒃𝒍𝒐𝒈𝒔. 𝑰 𝒑𝒓𝒂𝒚 𝒕𝒉𝒂𝒕 𝑮𝒐𝒅 𝒃𝒍𝒆𝒔𝒔𝒆𝒔 𝒚𝒐𝒖 𝒂𝒍𝒍 𝒓𝒆𝒂𝒍 𝒈𝒐𝒐𝒅 :)
---
---

             22 September 2022
                   @
                Thursday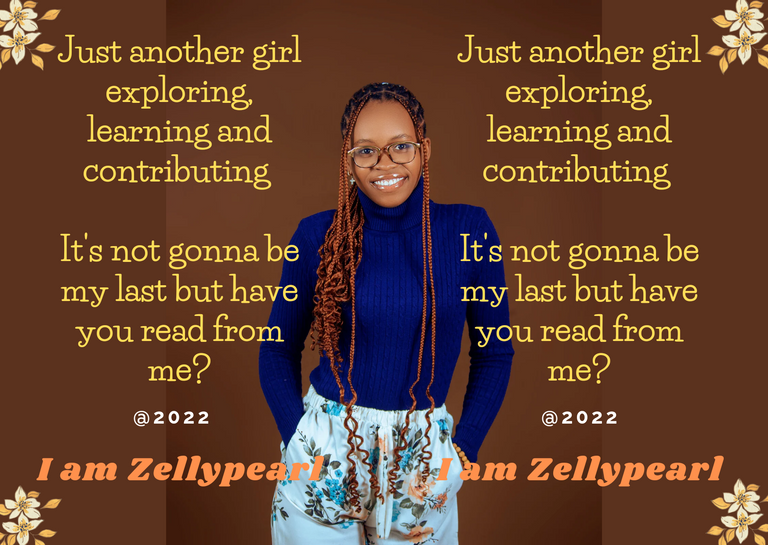 ---
---