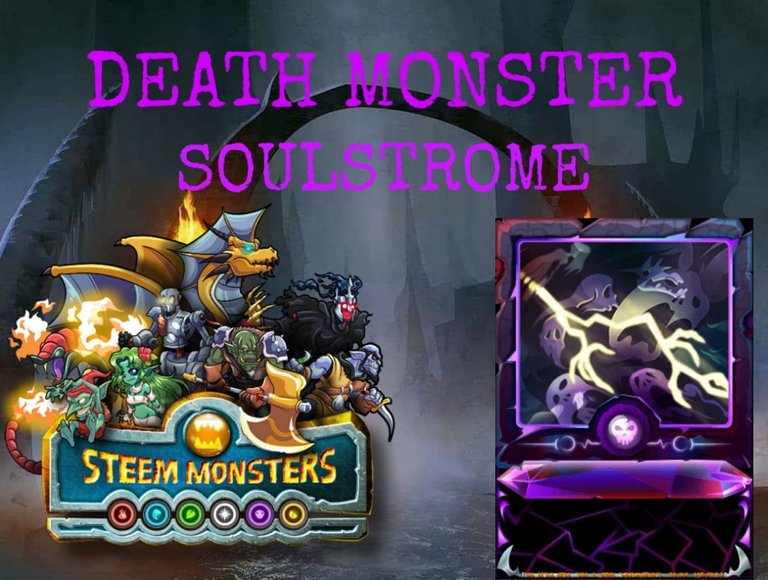 Hello Everyone,
Welcome back to my another post. Hope all of you are having a great time. Mine is going as usual.
So today I am going to talk about the theme card of SHARE YOUR BATTLE Weekly Challenge Which is SOULSTROME.
If you want to participate in this Weekly Battle Challenge, All you have to do is:
And that's it splinter warrior, you are in.
Now Let Me Introduced You With The Monster SOULSTROME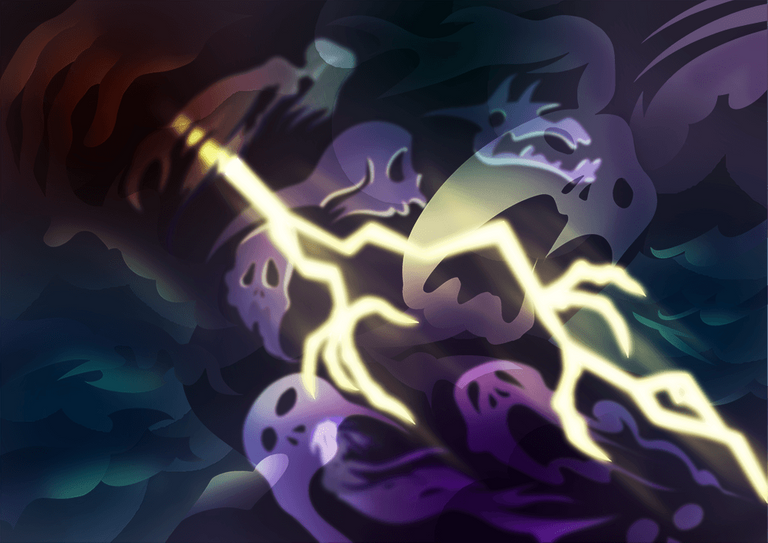 CARD NAME: SOULSTROME
RARITY: EPIC
EDITION: UNTAMED
Soul Harvesting is forbidden by the Dark Eternals, but some still practice these evil ways. Often, a Soul Harvest goes wrong, leaving the victim's soul forever doomed to wander the Splinterlands with no body. These wandering souls gravitate toward one another, forming sinister clouds. These clouds are known as Soulstorms, and if you see one coming, run.Source
!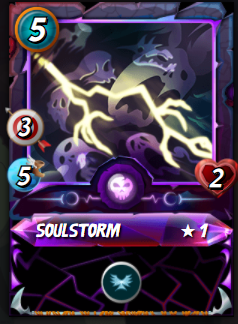 SOULSTROME is a EPIC DEATH Monster.
At level 1, it has,
3 Ranged attack
5 Speed
and 2 Health.
It also comes with the "Flying" Ability.(Has an increased chance of evading Melee or Ranged attacks from Monsters who do not have the Flying ability.)

It Cost 5 Mana To Use.
You can upgrade This monster to level 6 if you want.

As you can see, it needs 4 cards to upgrade it into level 2 which will add a new ability which is "SNARE".
Need 10 cards to upgrade it into level 3 which will increase the monster's Health by 1 and make it 3.
Need 20 cards to upgrade it into level 4 which will again add a new Ability called "HEADWINDS".
Need 32 cards to upgrade it into level 5 which will increase the monster's Ranged Attack by 1 and make it 4.
And at last, need 46 cards to upgrade it into level 6 which will add another Ability which is "STUN."

So the great warriors of Splinterlands, if you wish to buy this card and upgrade it, you can check on the market By Click Here
And if you haven't played Splinterlands yet then you are always welcome as new warrior. Check out the Official Website Of Splinterlands Using My Referral.
That's All For Today
Thanks for reading the post to the end. I'll come back with another splinterlands blog again.
If you find my post interesting, then please hit the upvote button and feel free leave a comment if you have anything to say about my post.
and if you are interested for my upcoming post, you are always welcome to My Profile
Have A Nice Day. Goodbye.