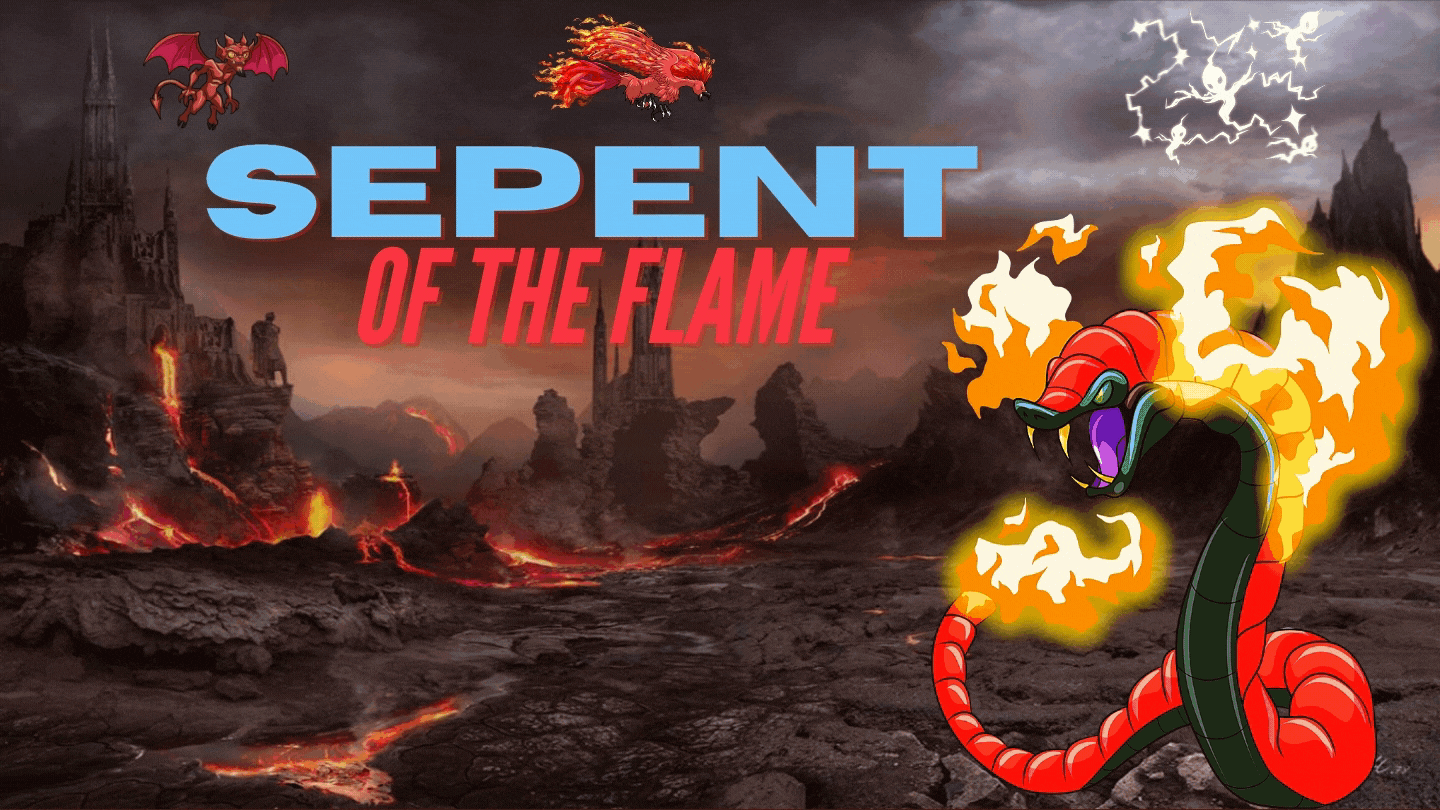 Hola Splinterland Players!
I hope you all enjoying Splinterlands!
This is your splinter fellow warrior mango-juice with another Splinterlands share your battle weakly challenge post!!
---
So last week, the theme monster was Serpent of the Flame and I am again coming 2 days late as usual with the competition. But, I really could not resist myself from making an awesome entry with one of my favourite fire monsters! I have skipped the social challenge this time and decided to jump straight into the battle!
Anyways, let us look straight into this fire loving furious card! The serpent is a very old beta/alpha edition melee card that belongs to the Fire reign and it also comes to with gold foil as well. This superfast monster is one of the most most popular frontal defence cards in Splinterlands because of his high speed, Retaliate and Poison ability!
I always melee monsters with fast speed and retaliate ability because they can evade themselves sometimes and also can do repeated damage to the opponent. Costing 6 men, this monster still has great potential in the battlefield according to me, what do you think?
The fire reign has been always popular for its high attacking melee monsters! Take Serpentine Soldier or Serpent or Cerberus, every melee monster in here possess different yet crucial abilities and stats that make them a must-have card in the collection. Today we will test the Serpent in ranked matches and see how it performs!
Ok so, before moving on, lt use see what s being written in the book of Splinterlore for him.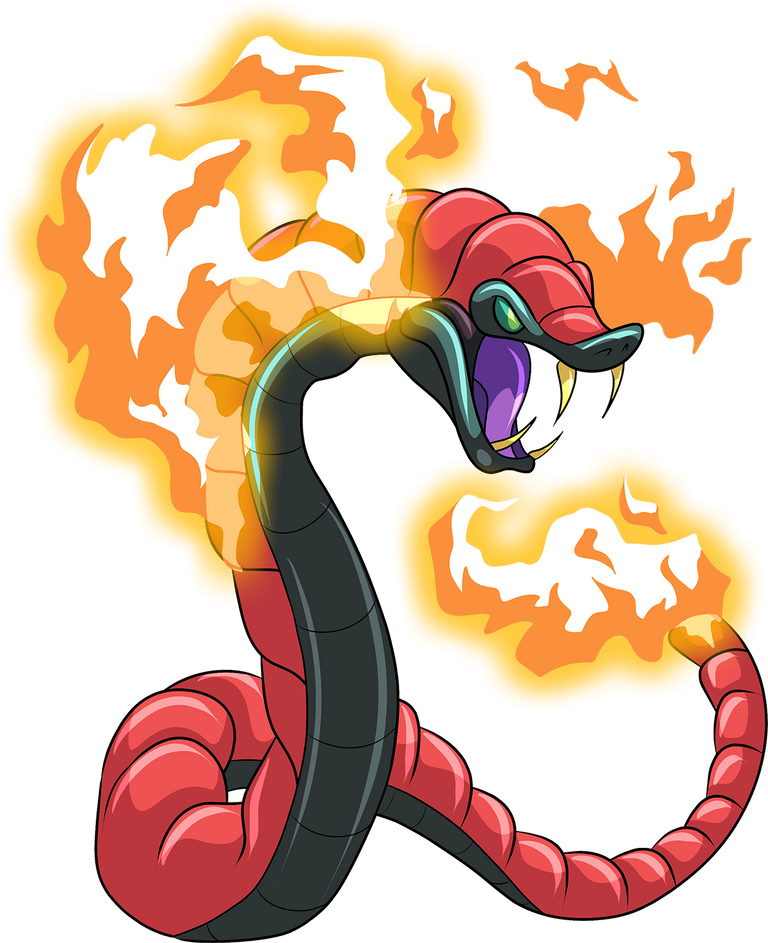 Deep in a labyrinth of hot tunnels of stone, beneath the boiling caldera of Molten Mountain, the Serpent of the Flame waits comfortably. He seldom comes to the surface of the Burning Lands but enjoys being summoned to battle more than anything. All who attack the Serpent get burned.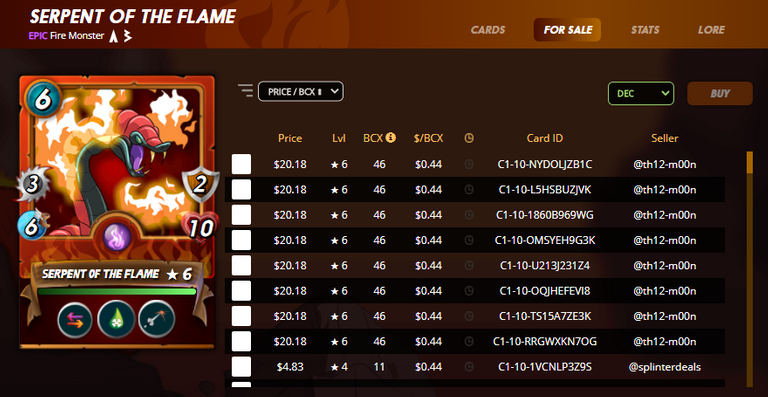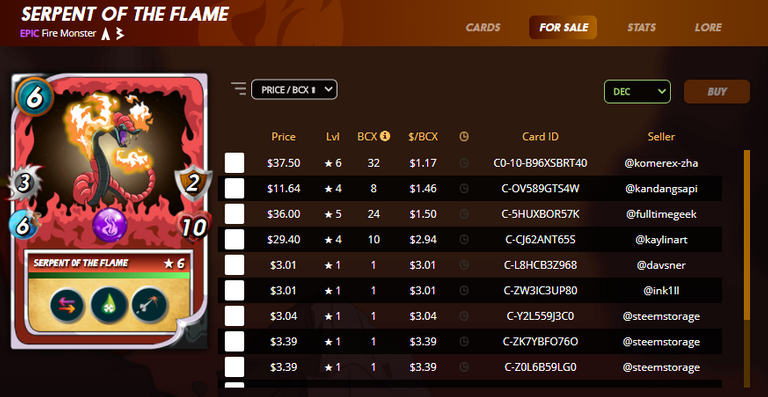 For beta edition, Right now there are currently a ton of max level Serpents available at the market and the price for the lowest one is exactly 20.18$ (0.44$ per bcx, 7,510.214 DEC). There are also some high-level monsters available at slightly higher prices and The single one is available at 0.74$ and will cost you 805.967 DEC as per the current rate.
For Alpha edition, there is currently 1 max level Serpent available at the market at 37.50$ (41,915.940 DEC). There are also some high-level monsters available at slightly higher prices and The single one is available at 3.01$ and will cost you 3,364.632 DEC as per the current rate.
Clearly, you can see the difference between alpha and beta prices. I bought my beta level 5 Serpent long ago and I think I have paid better than the current price. Anyways, It's still a great card to hold definitely, why? jump down!
---
What Serpent is capable of?
Let's have a look into his stats and find out!
Level 1 - In its initial level, it carries 1 melee attack with 9 health and 5 speed. It brings Retaliate ability at the initial level with it.
Level 4 - At level 4, it carries 2 melee attack at 6 speed, 2 armour and 9 health. It also gets the Poison ability from level 3.
Level 10 - At max level, It possesses 3 melee attack with 10 health, 2 armour at 6 speed. It is a fantastic choice for front defensive position!

Retaliate
After getting hit from a melee monster, This monster has a chance to reverse attack and do damage.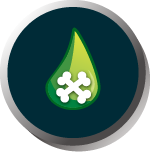 Poison
When attacking enemy monsters, This monster has a chance to apply poison on the enemy, causing him to lose health every round.

Piercing
When attacking enemy monsters, if the damage crosses the enemy armour, the remaining damage will affect the enemy's health.
Match line up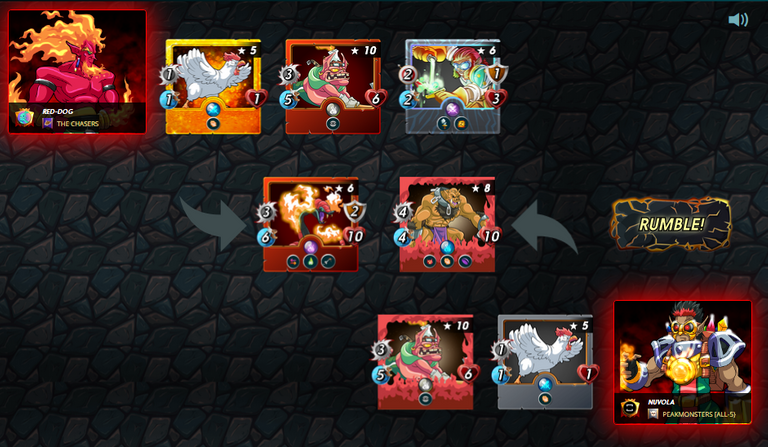 Ruleset Of Battle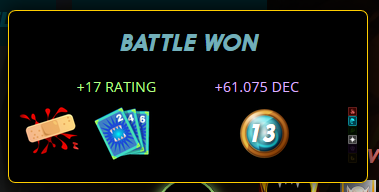 Mana count This match holds a mini 13 mana cap!

Summoners This battle supports Fire, Water and Life summoners.
Ruleset So, It was a double ruleset as below...
Healed Out (No monsters can be healed).

Even Stevens (Only monsters of even mana costs can be healed).
It's a very mini mana match this time and I am thinking to go for the Fire summoner Malric deck with a 2 or 3 mini monsters along with the Serpent.

Line-Up
---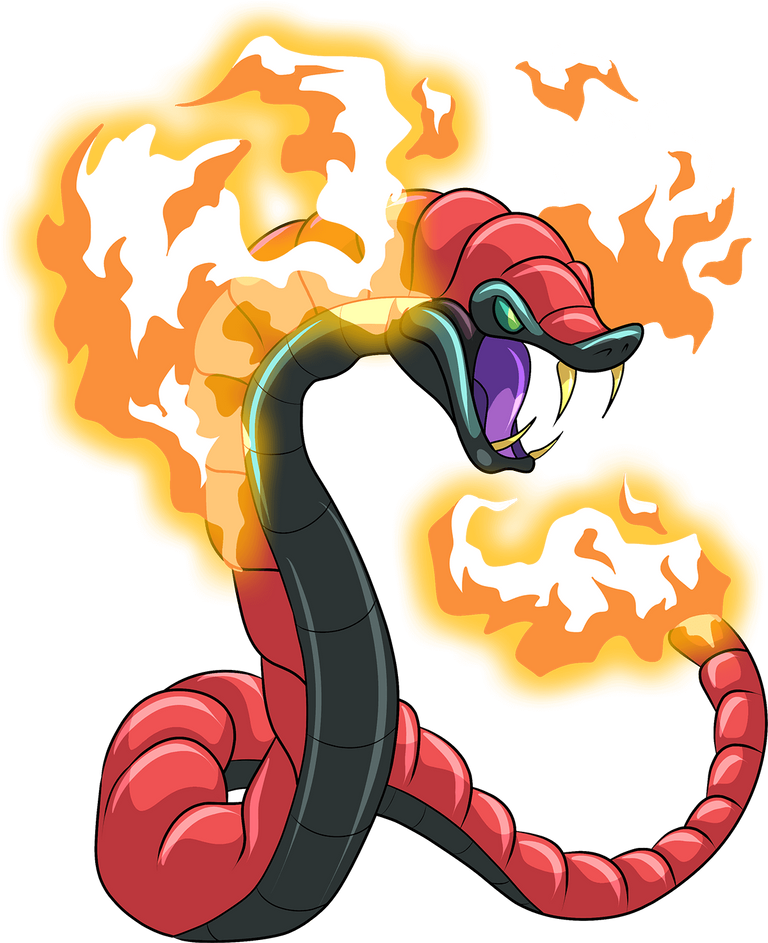 SERPENT OF THE FLAME
I chose SERPENT OF THE FLAME in the first place because of its speed and abilities. I have a level 6 and it has 3 melee attack at 6 speed and, 2 armour and 10 health. at level 6, it possesses a total of 3 abilities. They are Retaliate, Piercing and Poison. These 3 abilities along with a decent tank touch make this monster a great choice for the front position.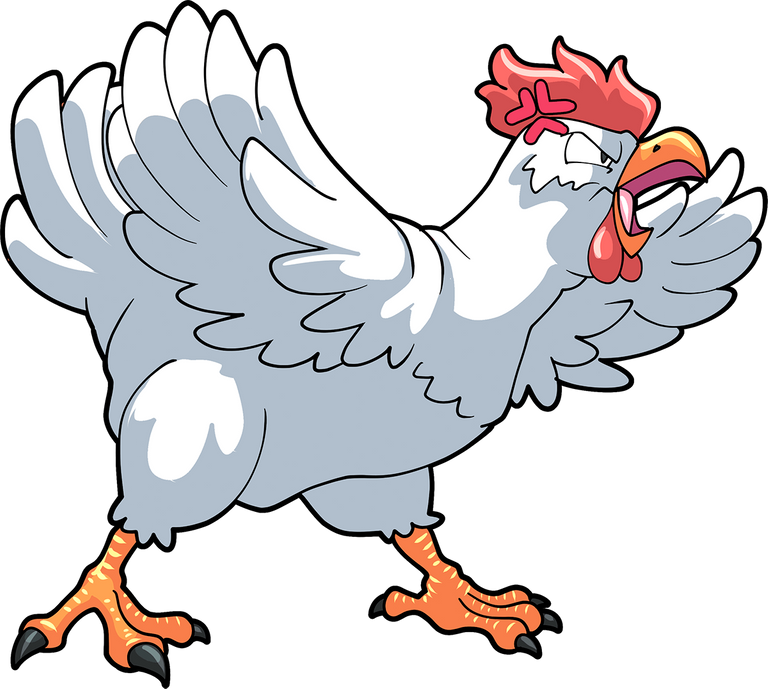 FURIOUS CHICKEN
I chose FURIOUS CHICKEN in the second place because of its 0 mana cost. I have a level 5 and it has 1 melee attack at 1 speed and 1 health. at level 5, it possesses the Enrage ability.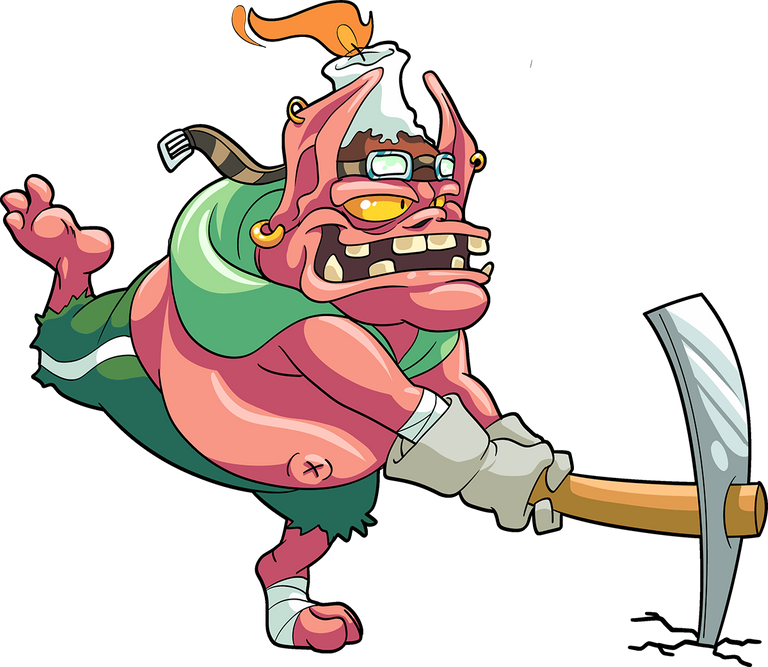 KOBOLD MINER
I chose KOBOLD MINER in the third place because of its 2 mana cost and sneak ability. I have a level 10 and it has 3 melee attack at 5 speed and 6 health. I still think its a great sneak card for 2 mana!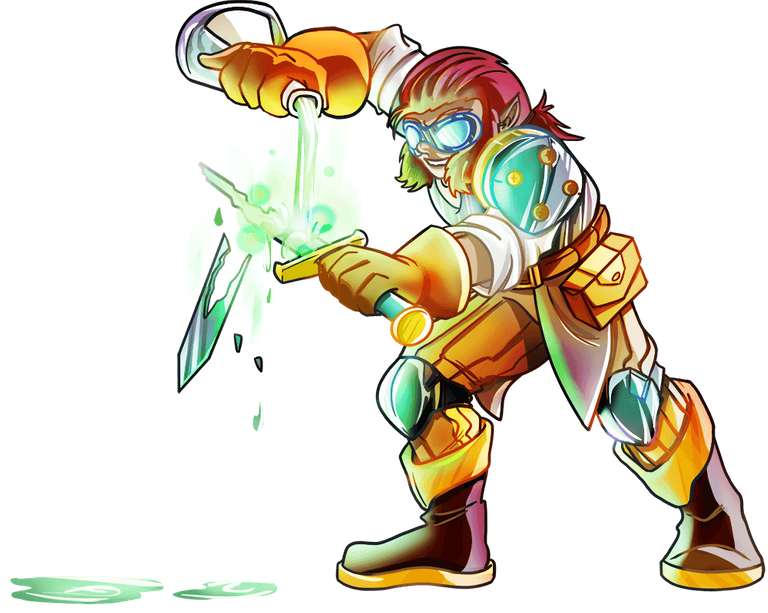 HALFLING ALCHEMIST
I chose HALFLING ALCHEMIST in the last place because of its 2 mana cost and halving + redemption ability. I have a level 6 and it has 2 range attack at 2 speed, 1 armour and 3 health. It carries 2 abilities at max level, Halving and Redemption.
Battle Result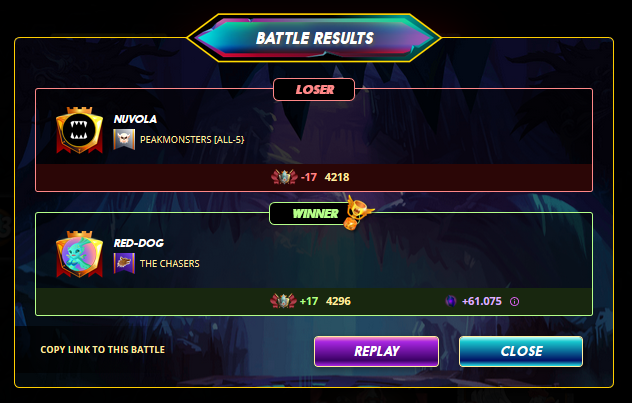 Let us now take a dive in the gameplay.
Well, it was a very unique 13 mana match, my friends! My opponent was having high-level cards and his line up was great too! Let's look down to the match!
Gameplay

You can directly view the battle. Just click the hyperlink below.
---
First, let us follow the opponent's line-up...
My opponent @nuvola used Fire legendary summoner Plado against me.
At the front position, he used Pit Orge Level 8. He chose a devil with rage and void to his front and I just hope I get able to kill this max level furious beast with my mini warriors.
At the second position, he used the chicken level 5.
At the third position, he puts Kobold Miner lev 10.
AS you can see from the battle, the opponent's line up was very defensive, especially with that max Pit Orge at the front and the Kobold at back. He went full-on melee upon me and also used the chicken in middle. He would think that I will be using a small defence in front and can be killed easily with the rage of pit Orge.
In this math, truly the Serpent won the heart and proved him as the man of the match! With his poison and retaliate, he easily killed the Pit Orge and in meanwhile my kobold also managed to kill the rear of the opponent.
One mistake that I have done is that it would have been better if I placed that chicken at the last position. But anyway, I won this match after a bloody fight. Lucky me ;)
My opponent @nuvola really played great! I don't think I saw him often in the battlefield but his line ups are good! If you are reading this, please give him a shout out ;)
I hope you have enjoyed reading my post. Please let me know your feelings by leaving a comment below.
---
Last but not least, I really wanna say thanks to @aggroed @yabapmatt and the entire @splinterlands team for their continuous and tireless effort on this game. You guys really rock!!
---
Haven't joined this awesome game yet?? now is the time dude! Follow the link below and get yourself in the amazing world of Splinterlands. Click here to join!
---
All the images in this post are screenshots taken from the site below:
Cover picture is made with - http://canva.com
#POSH - You can check my twitter handle at the comment section of this post.

Monster Market
Do you want some sweet cashback while buying Splinterlands packs and cards? Visit Monster market now! Being Run by @zaku and @reazuliqbal, It is an awesome alternative site for the Splinterlands market which gives instant cashback on the card and packs purchases. Feel free to contact in their Discord for any query.