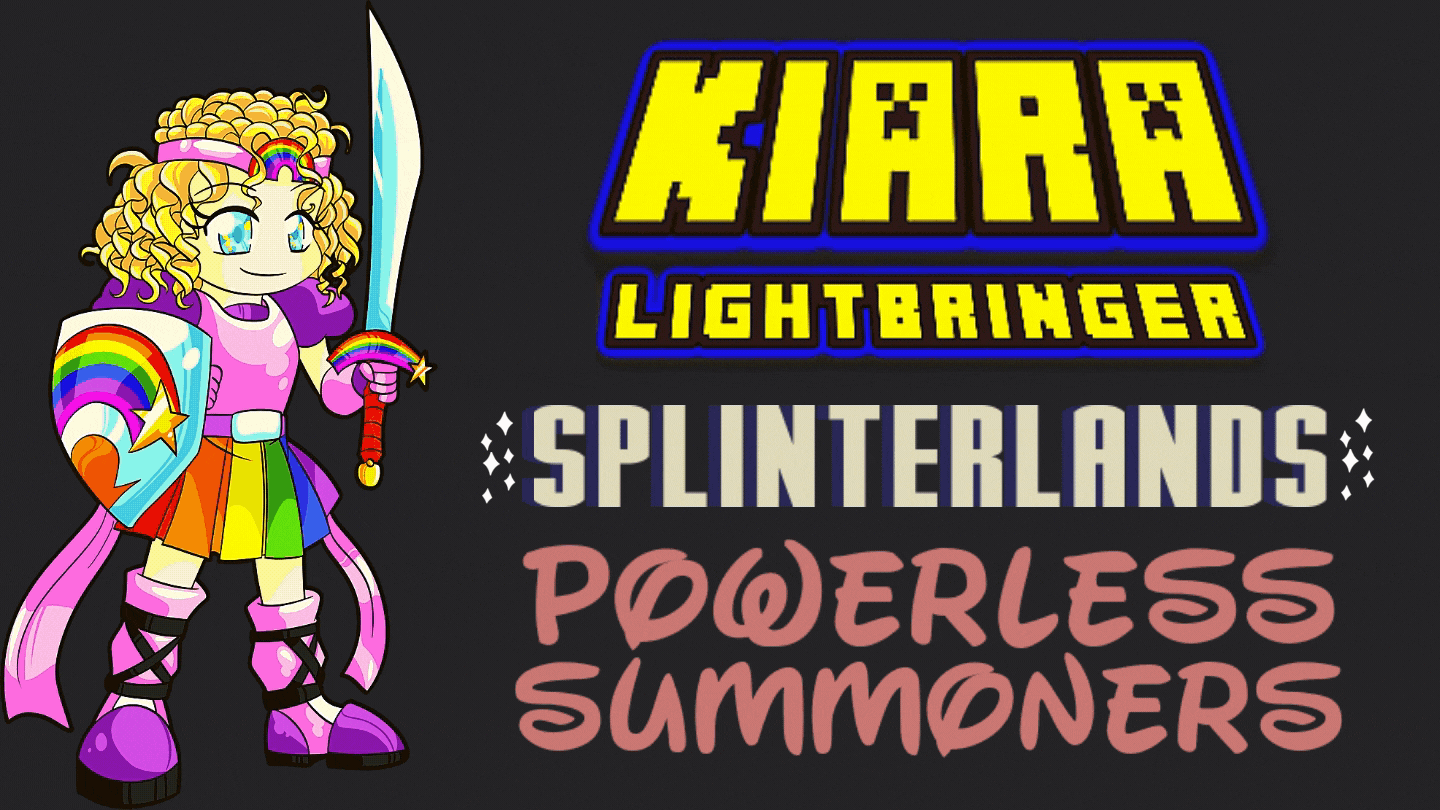 What's up Splinterland Players!!
I hope you all are happy and enjoying Splinterlands!
This is your splinter fellow warrior mango-juice with another Splinterlands social challenge post!!
---
Hi friends, I am glad to share my fourth episode of powerless summoners and today, This is my last episode of powerless summoners as I don't have the last epic 2 mana water summoner Xia Seachan to play with and it's really too much costly now. In my previous post, we have talked about the Deah summoner Jarlax the Undead. I really have a soft corner about this summoner because it can be used under certain circumstances. Especially in mini mana matches, I can do good damage with LOD or play fast with a cocatrice deck.
But in today's post, I will showcase another Powerless 2 mana summoner, iara Lightbringer. Kiara is a Life summoner that was launched with the first beta edition along with all other 2 mana summoners. It is an epic card and requires a total of 46 BCX to become max level that will support max monster cards. Follow the below the chart for a better understanding of supporting levels.
---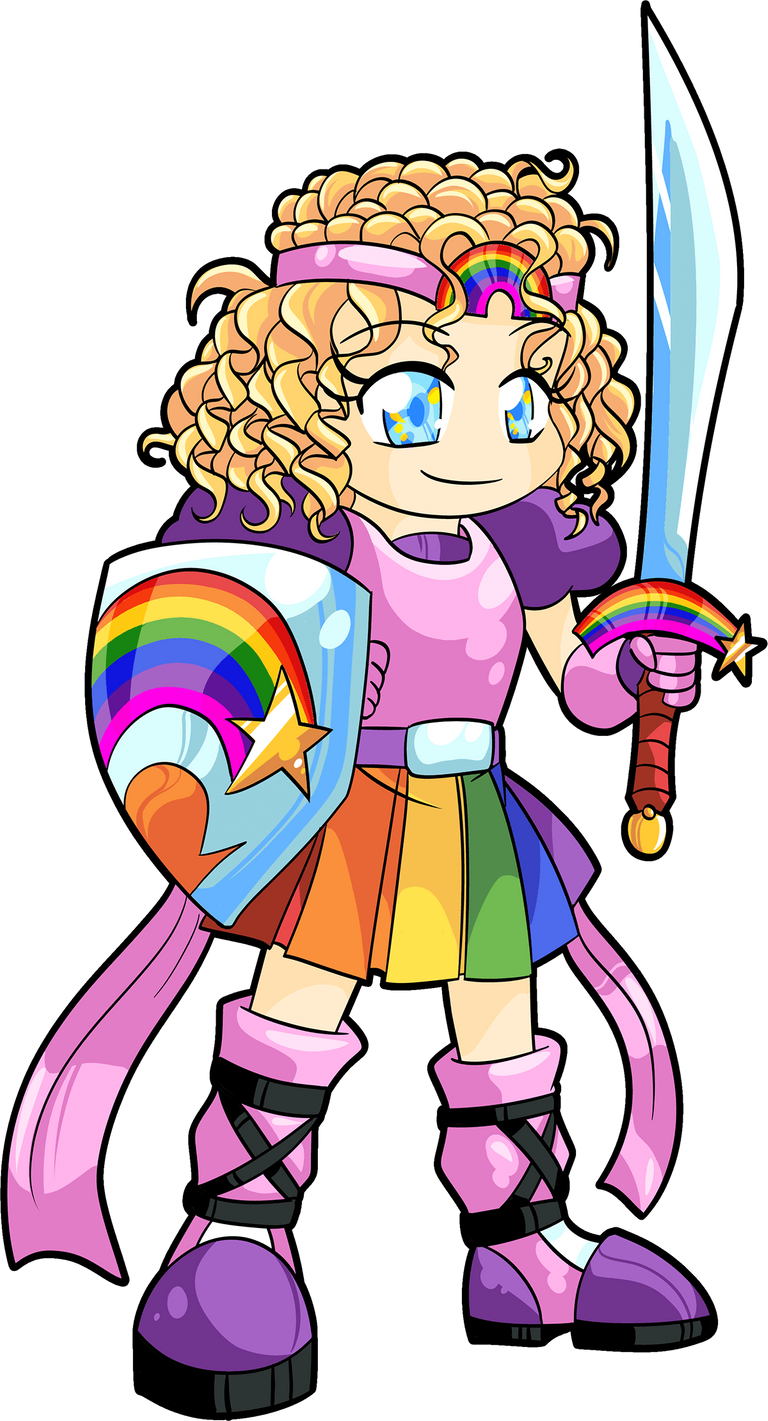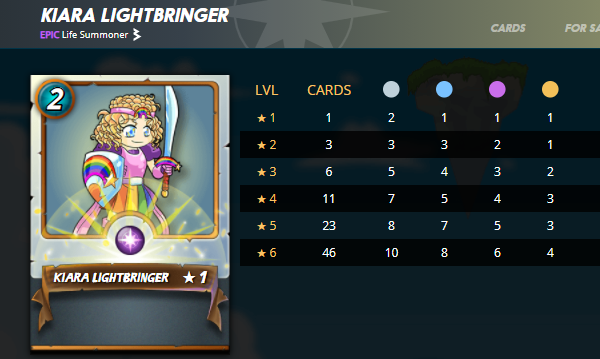 ---
Normally, I use Life in or melee matches or sometimes in low mana matches. Life summoners are well known for their defensive abilities. Tyrus Paladium gives +1 ARmour to every friendly monster, Peakrider gives +3 armour to friends and -1 range power to enemies.
Most of the defensive decks are made from Tyrus Palladium and Peakrider which are 2 powerful summoners of the Life reign. But not very often, when they become powerless by the magical rulesets of the battlefield, Kiara shows herself as the saviour of Life reign.
Let's see what the magical book of Splinterlands has to tell about this Beautiful little character.
Kiara is the younger of the two daughters of the famous summoner couple Aggroedius Lightbringer and Lyanna Natura. Unlike her sister Talia, who was found in an unhatched Dragon egg, Kiara is a true Khymian. She was created by the hands of Khymia Herself and delivered from the western sky by the great white flying Tiger, Kralus. Kiara is the youngest summoner in the history of the tournament games.
Why Kiara is an important card?
Firstly, the mana count of course! Especially in low mana matches, Kiara can become your favourite summoner because of the mana cost. So getting 1 more mana may give you the freedom to choose Silvershield Knight over the Palladin or the Sacred Unicon over Clay golem.
Secondly, Kiara, like any other 2 mana summoner, is a perfect fit for Silenced summoners matches. Right after Jarlax, I prefer Kiara in silenced matches because Life deck contains some of the great Defensive and long-run cards of Splinterlands.
Lastly, In bronze tournaments, the max level of monsters that can be used in battles are (common = level 3, rare = level 2, epic = level 2 and legendary = level 1). But when playing bronze level tournaments, if you use any epic summoners, you can use level 3 rare monsters in the matches whereas if you use the normal summoners, you can only use level 2 rare monsters.
Current Market Status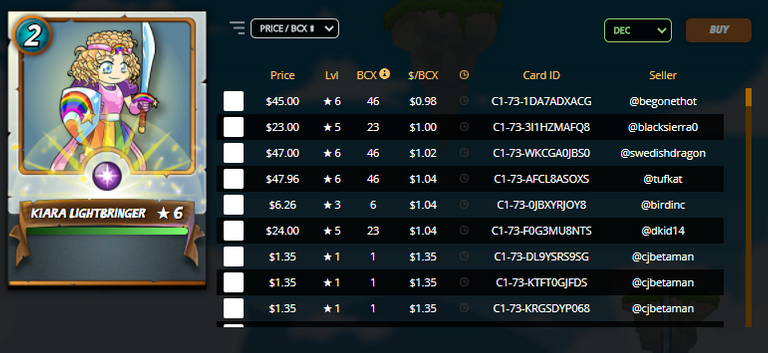 Right now there a few max Kiara's available at the market with low price and the lowest one is listed at 45$ (58,555.628 DEC) which is 0.98$ per BCX. The one BCX cards are available from 1.35$ (1,761.874 DEC) and increasing.
Sadly, I don't have a Kiara in my collection. But I will use my alt red-dog account which holds a max Kkiara along with a great collection of Life cards.
Match line up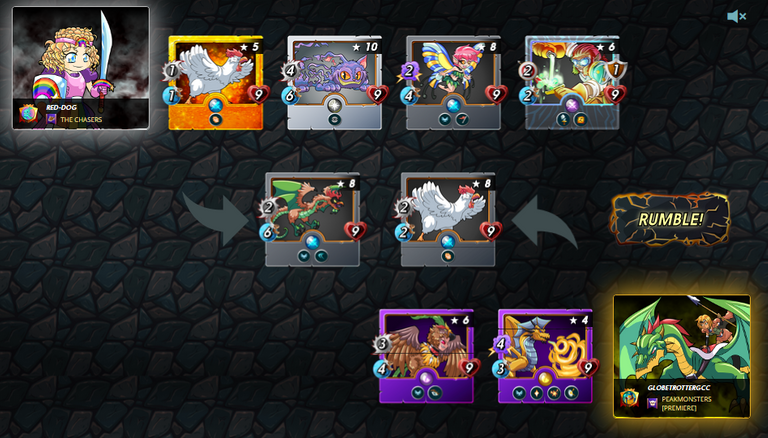 Ruleset Of Battle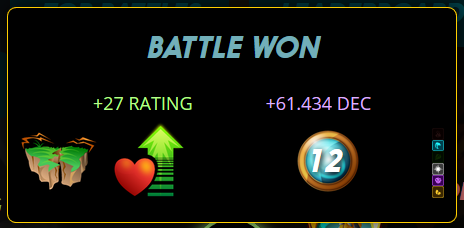 Mana count This match holds a mini 12 mana cap!

Summoners This battle supports Water, Life, Death and Dragon summoners.
Ruleset So, It was a double ruleset this time...
Earthquake (All non-flying monster will receive -2 damage at the start of every round).

Equalizer (all the monsters health will be equalized to the highest health holder monster in that match).
It's the lowest ever 12 mana match this time and I am thinking to go with the Life Kiara summoner deck with a group of small mana monsters! In an equalizer ruleset, I always prefer the high attack but this case is different. Anyways, iara costs only 2 so it will give me more mana in hand to spend after monsters!

Line-Up
---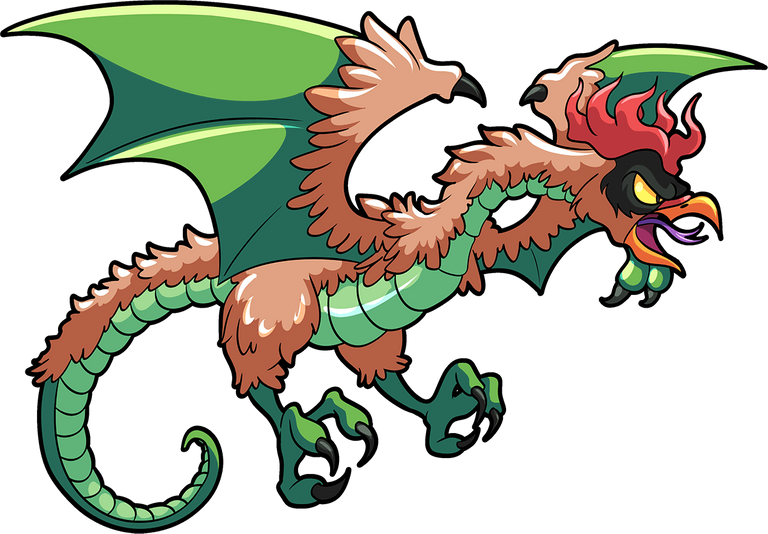 COCATRICE
I use COCATRICE at the first place in this 12 mana match, I couldn't find a better card to protect the front as it only costs 2 mana and gives flying + evade + high speed. I have a max COCATRICE and it has 2 melee attack, 6 speed and 4 health. It carries 2 abilities at the max level. They are Flying and Evade.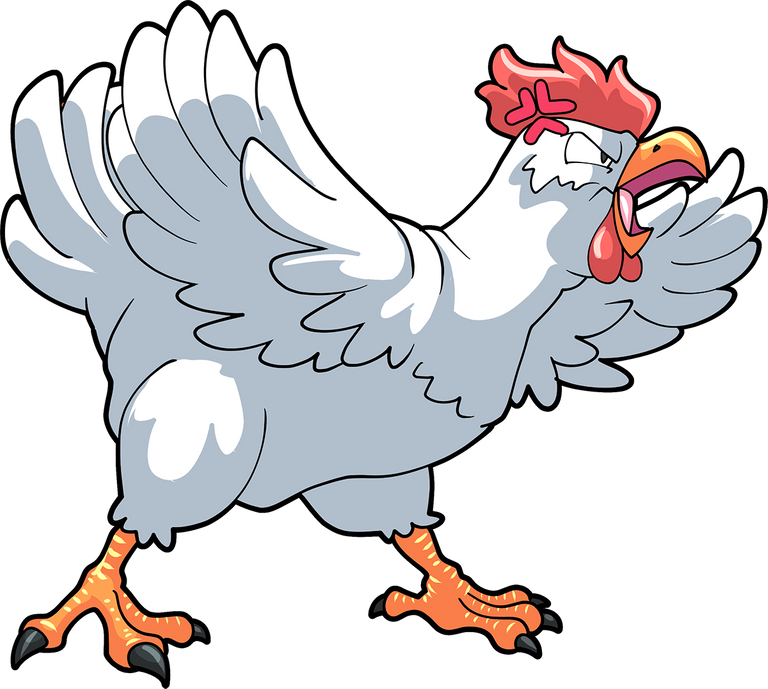 FURIOUS CHICKEN
I use FURIOUS CHICKEN in the second place because of its 0 mana cost. I have a level 5 FURIOUS CHICKEN and it has 1 melee attack, 1 speed and 1 health. It carries 1 ability from level 5. It is Enrage.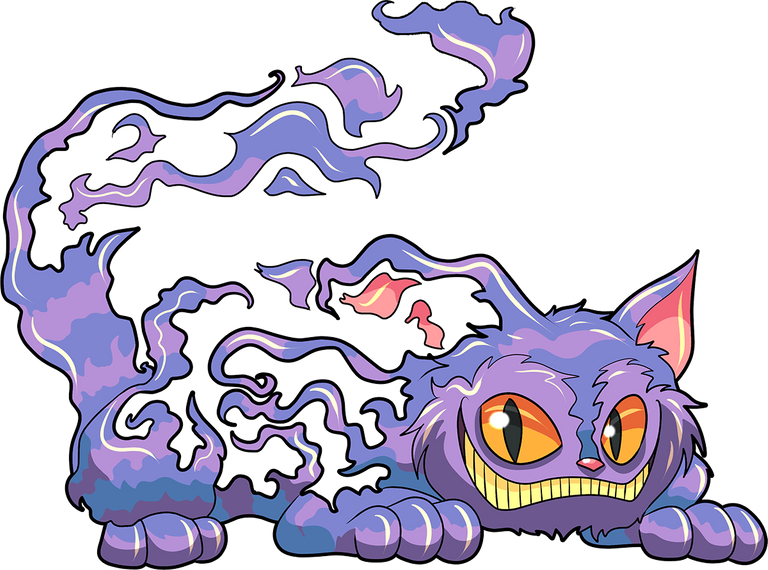 FERAL SPIRIT
I use FERAL SPIRIT at the third place because of its high sneak attack power with good speed. I have a max FERAL SPIRIT and it has 4 melee attack, 6 speed and 5 health. It carries 1 ability from level 1. It is Sneak.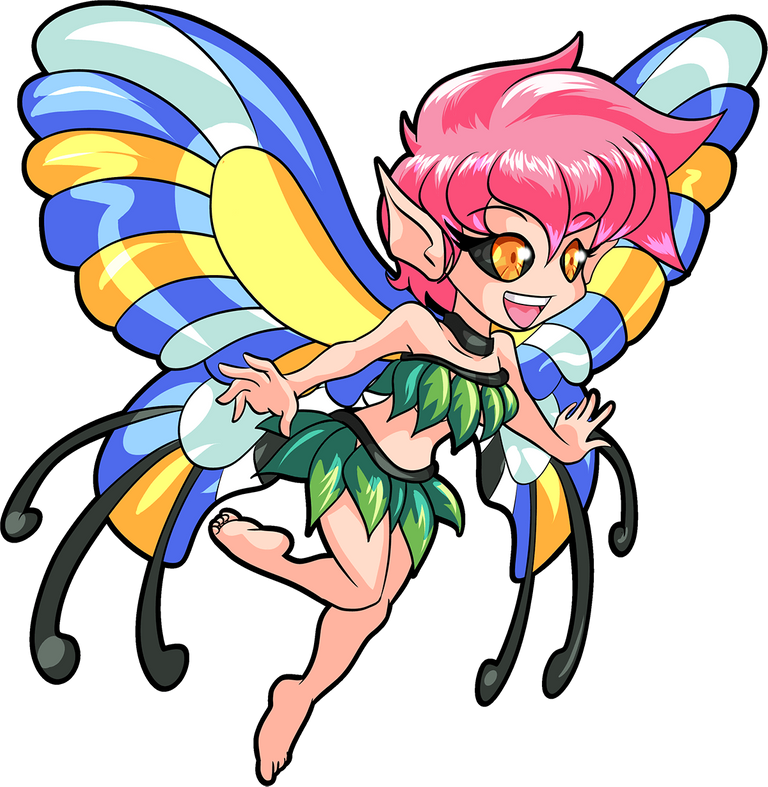 ENCHANTED PIXIE
I use ENCHANTED PIXIE at the fourth place in this match because of its Inspire and Flying ability. I have a max ENCHANTED PIXIE and it has 2 magic attack, 4 speed and 4 health. It carries 2 abilities from level 5. They are Flying and Inspire.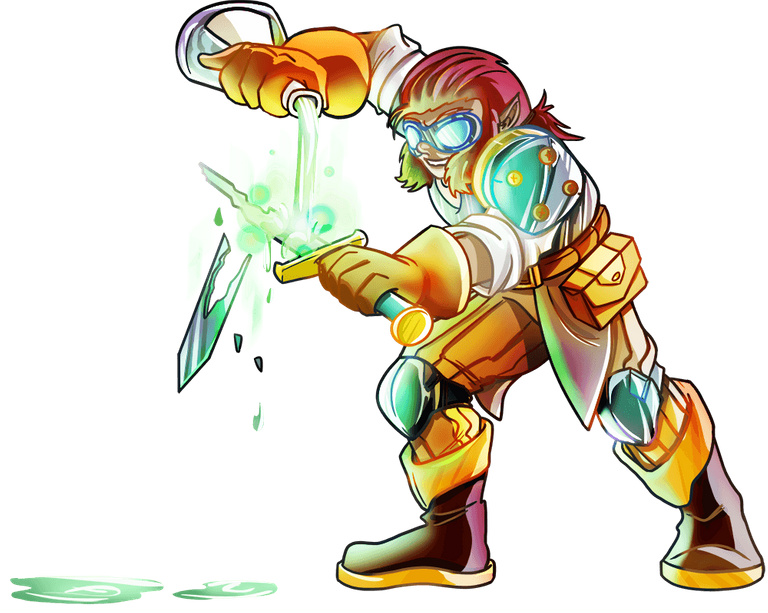 HALFLING ALCHEMIST
I use HALFLING ALCHEMIST at the last place in this match because of its Halving and Redemption ability. I have a max HALFLING ALCHEMIST and it has 2 range attack, 2 speed, 1 armour and 3 health. It carries 2 abilities from level 4. They are Halving and Redemption.
Battle Result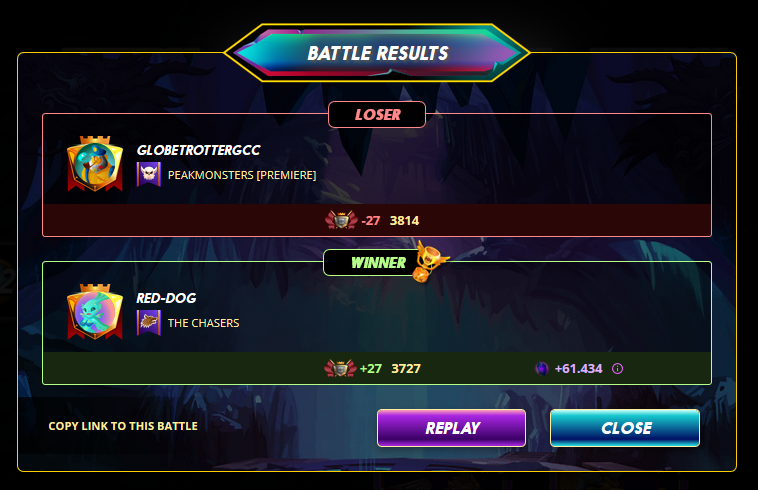 Well, I knew I jst had made the most wird 12 mana strategy in the world but I was curious to experience the outcome. The opponent used the Dragon Selenia deck with epic and legendary monsters on me but my brave monsters got able to stand still and beat down the enemies one after another.
Let us now take a dive in the gameplay.
Gameplay

You can directly view the battle. Just click the hyperlink below.
---
First, let us follow the opponent's line-up...
My opponent @globetrottergcc used Dragon summoner Lynna against me.
At the front position, he used Chicken Level 5. He utilized the equalization ruleset very well and came out with an enrage ability monster without paying any mana.
At the second position, he used Gold Dragon level 4.
At the third position, he puts the Fiendish Harpey lev 6.
My opponent went with max dragon cards upon me, only his chicken was half the way down from max. His line up was powerful enough to defeat me and for a moment I thought I may have lost the match. But my energetic warriors really did well this time and luckily I won :)
The Feral Spirit is the main hero here as only for him I started doing real level attacks on my opponent. My Cocattrice evade multiple melee attacks bt Gold Dragon was damaging him every time. But at reach position, I placed the chicken so that my attackers get more time before being killed which turn out to be good.
It was an earthquake match so I chose 2 flying monsters to safety and also the halfling at back so that it can snatch away half the power from enemy monster first in line. Also, due to its Redemption ability, the monster upon dying will damage every enemy with -1 which is very crucial in flying match, where every HP counts!
It really was a great match and my opponent also did very well. I hope you have enjoyed reading my post. Please let me know your feelings by leaving a comment below.
---
I really wanna say thanks to the entire @splinterlands team for their continuous and tireless effort on this game. You guys really rock!!
---
Haven't joined this awesome game yet?? now is the time dude! Follow the link below and get yourself in the amazing world of Splinterlands.
---
All the images in this post are screenshots taken from the site below:
Cover picture is made with - http://canva.com
#POSH - You can check my twitter handle at the comment section of this post.

Monster Market
Do you want some sweet cashback while buying Splinterlands packs and cards? Visit Monster market now! Being Run by @zaku and @reazuliqbal, It is an awesome alternative site for the Splinterlands market which gives instant cashback on the card and packs purchases. Feel free to contact in their Discord for any query.