BRO NEWSPAPER | ISSUE 35 | 2022

BRO NEWSPAPER | ISSUE 35 | 2022
We try to keep you informed about the tribes which we have invested in with Brofund, since you, as a BRO-Holder, have also indirectly invested in those projects. Due to this, it's possible that you will see some tribes often, and others not at all. This hasn't got anything to do with the tribe itself, or that these tribes are not active. It's only because of the fact that we have not (yet) invested in these projects. Since @raymondspeaks is always on the lookout for projects on Hive-Engine to possibly support, this can change from week to week.
We have decided not to include more than 3 projects per week in the Bro Newspaper. This makes it easier for you to read, and you don't get an excessive amount of information. If I were you, I would pay close attention to those three projects, because they could become very interesting in the short run. For now, let's just say that your time and attention could pay for themselves!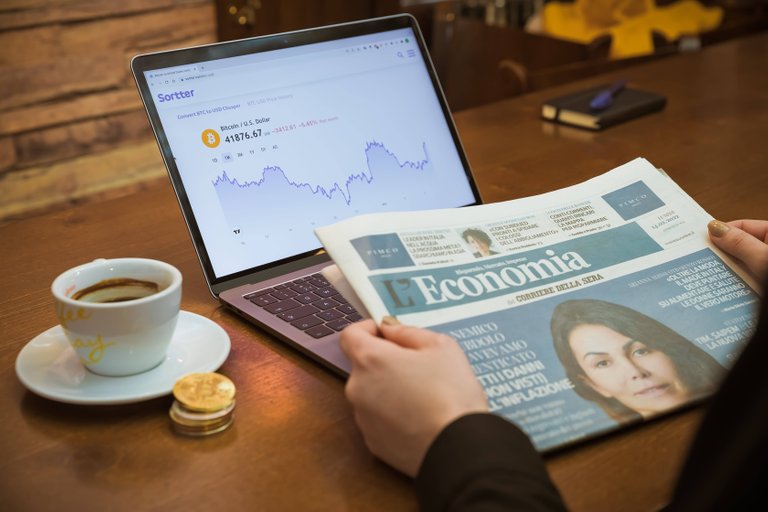 Hello BROs!
Another week has passed. Sunday is here again. And as always, a lot has happened in crypto! Are you ready to dive into the latest news?
TRIBE & PROJECT NEWS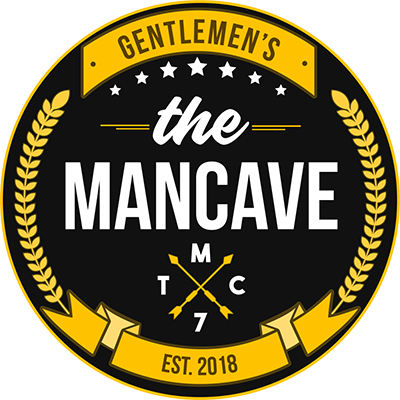 So we arranged some things in De Mancave. A more regular schedule for blogs has been established.
Every MONDAY @raymondspeaks will provide us with a financial update. How the @brofund assets are doing, if there are any changes, and if action needs to be taken. Many of you will surely appreciate this weekly piece of information.
On WEDNESDAY, @misslasvegas will delight us with her journalistic skills and her weekly interviews will help us get to know the BROs and other Hiveans better. (A bit of a boost for the people who couldn't go to Hivefest). This way we still have the chance to get to know each other better.
On FRIDAY, @hetty-rowan will share her musings on crypto in all its facets. This could be about the current state of the markets, but it could also be a project that has caught her attention.
And on SUNDAY, of course, the BRO Newspaper will continue to appear.
What is the big advantage for BRO to do this? Of course we build up more HIVEPOWER in this way, in addition we get more liquid capital through the HBD that we receive. And another important advantage is that our visibility will grow again.
New people on Hive obviously don't have the knowledge that OGs do. We also want to be visible to them, they too should have the opportunity to learn what The Mancave / BRO is and what it does. The more we make ourselves visible, the more people learn about BRO and The Mancave. And of course that's better for all of us!
So keep your eyes on the @brofund account. And don't be shy, leave your comments for us! We'd love to hear from you!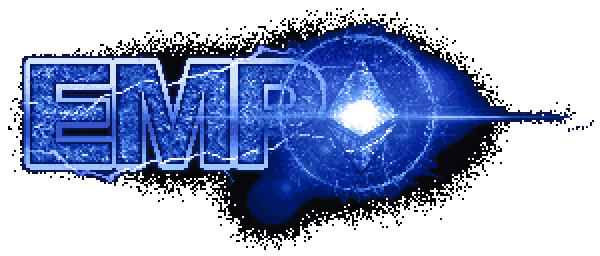 This week there was news from EMP that the team has been very bullish about for some time. They have hinted at it many times in the daily community AMAs. Detonator as a Service, simply called DaaS. And it will be here in just a few days. The first project that will lease the Detonator contract is known.
It will be called the GENERATOR. And this first project with a DaaS is not only a first for EMP.MONEY, but also a first for the Hive Blockchain. The GENERATOR is for none other than @splinterlands!
The GENERATOR will start working with SPS / BNB LP Tokens, and will go live on September 21st! The whitepaper can be read here.
This DaaS contract takes the collaboration between EMP.MONEY and Splinterlands to the next level.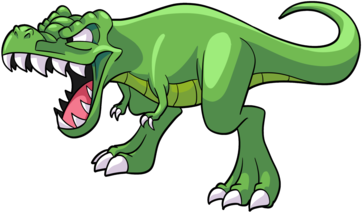 And as we all know there is also something to tell about Splinterlands itself because this week we had the pre-sale of RIFTWATCHERS! Now you had to be very quick to get some of that. The pre-sale lasted exactly 1 minute 39 seconds .
The Splinterlands community turned out not to be ready yet, and another 13 new nodes were sold, and the Splinterlands community still didn't have enough!
30K Chaos Legion Packs have also been sold, making the next card airdrop suddenly very close.
What Now Bear Market? Splinterlands and EMP.MONEY prove that a Bear Market works very well to make connections and launch new projects.
Millionaires are made in the Bear Market folks!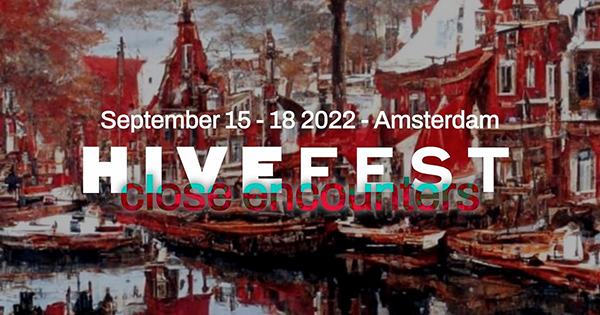 We can't get around it. Hivefest Amsterdam is the stage for all Hiveans this weekend, whether you're celebrating in Amsterdam or viewing the livestreams from your home location. Many people will strengthen their connections on Hive and make new connections. Hive is all about being social, and Hivefest is the perfect opportunity for that!
Although Hivefest is in my home country this year, unfortunately I had to miss the opportunity. Circumstances that I can't change, a dog that needs continuous care, and a few more things. Am I upset about that? Yes of course! But it is what it is, and luckily there are the live streams. In this way, anyone who has not been able to make it to attend can still follow what is happening.
If you haven't looked at that yet, do it! Look at what's going on on the Hive Blockchain. Learn about the diverse communities and projects Hive has, and see that we have a bright future ahead of us on our Hive Blockchain. Our digital "HOME".
On to a new year, and a new Hivefest next year. @roelandp probably knows how to make something beautiful out of it. And who knows, the BROs will see you all live next year!



CONTESTS & CHALLENGES
Before you participate, check the announcement blog so that you see what the rules are.

I don't want to overflow the BRO Newspaper with contests, so if you want to find more, go ahead. There are plenty that I didn't mention here. But for us it's time to see if there's some juicy gossip to share.
GOSSIP
I always write that I am NOT giving out financial advice, and I will prove to you today why I really mean it from the bottom of my heart! Everyone knows you should do your homework BEFORE you let yourself be tempted and let FOMO take over you, right?

Well today I was reading the last blog of Splinterlands which describes that the pre-sale of Riftwatchers only lasted 1 minute and 39 seconds. And believe it or not, the FOMO struck. Actually, I wasn't even going to jump right into Riftwatchers. But when I saw this I just HAD to have packs.

And even blonder, I was already looking forward to opening the packs. I actually KNOW very well that the packs can't be opened yet. And of course I knew very well that there would be plenty of packs in the general sale. Still, I didn't think about that, in fact, I didn't even look it up but rushed to Hive-Engine to sell some BRO and rush back to Splinterlands to buy my much wanted Riftwatcher packs. Didn't even think about checking Hive-Engine first to see if the price there was better for my purpose.

Quickly to the screen to open my packs, uhm no ... unfortunately @hetty-rowan. You can't open your packs yet! Duh, you knew that right? So let's say I had a very blond moment, a blond fad or whatever you want to call it. FOMO had taken over my mind... If I had thought about it I wouldn't have sold a BRO, and quietly took my time slowly buying some Riftwatchers packs.

So now you see...that's why I never give financial advice. I may have just lost my mind in excitement about something I find interesting. I wouldn't want to be responsible if the same happened to you.

By the way, I have been told that I am not the only one, but that no one other than @raymondspeaks suffered from such a similar fad! Both blond, or can we say "GREAT MINDS THINK ALIKE" here?



Last week our CineTV community manager @papacrusher went to the Block Party to represent both CineTV and The Mancave (the BROs). But gradually I'm starting to get a little concerned. Did he come back safe from that or is our community daddy still partying?

I haven't seen a message from him since! Could he have gone down partying or was he kidnapped for another community? Did @iamdarrenclaxton knock him over with his guitar? Did @enginewitty lock him up?

Or has he just partied so hard that he really needs to recover from all the efforts made…

Ow lord, @papacrusher do you have something to explain here



Seeing this 'real-time' evidence of our @papacrusher dancing in his speedo, @misslasvegas couldn't keep it to herself anymore. Men in speedos are not for her. The man in question may be nice, but with a speedo like that, her love for a man in speedo would be over in a 1-2 speedo.

Would our @misslasvegas be more charmed by @roelandp's blond hair and the super charming HIVE pajama suits he is proudly showing during Hivefest these days? I can't wait to hear her answer! Let's wait and see if we can find out!


Maybe next week more gossip?



Now let's talk about some serious business. Let's have a look at the news that is relevant to each and every one of us. And that's the:


GENERAL CRYPTO NEWS
The world of crypto is always on the move. Developments follow each other at breakneck speed. If you dare to look the other way, there are at least 85 new developments to report. Fortunately for us, BRO doesn't move at such a fast pace, but I can still advise everyone not to look the other way too often when it comes to BRO. Because developments continue in The Mancave too, and before you know it you've missed something. Lucky for you, we found something for that!
you can take on a subscription to this Newspaper! One tag each week when we post the newspaper. You can get the subscription by just leaving a comment here that you want to take on a subscription, and if you want to get out, that's just as easy too. Just leave a comment that you want to cancel your subscription, and it's done!
With this note I leave you for this week. If you feel there's something in this newspaper you'd like to chat about with us?
You can find us here;
Make sure to also give our TWITTER a follow
Have a good week BROs
---
---