For the past two weeks I have been missing to participate on Splinterlands weekly battle challenge, you may call it busy schedule but as well there was some laziness involved. But here I am with this weeks weekly challenge post and hopefully will learn few tips and tricks from other users of Splinterlands, after going through their posts. Well, in today's post I am going to share an interesting match and as you may notice there was indeed a battle even before the match started. The battle of abilities and the power of summoners!
---
The match was between two water summoners. One which improved my opponent with +1 Magic, +1 1 speed and +1 life aka the Valnamor. On the other hand my ALRIC STORMBRINGER gave my monsters +1 magic attack to my monsters. It was a match of 48 mana with the rule of Equalizer and healed out rule. Since it came to the rule of equalizer, I am comfortable with Earth or Fire Splinter, as those options are not available and also the other rule of healed out does not really tend to favor the match, I went with water splinter with as many magic attacks as possible and I need not have to worry about the health of the monsters as that is taken care by the equalizer rule. One big mana monsters does the trick.
---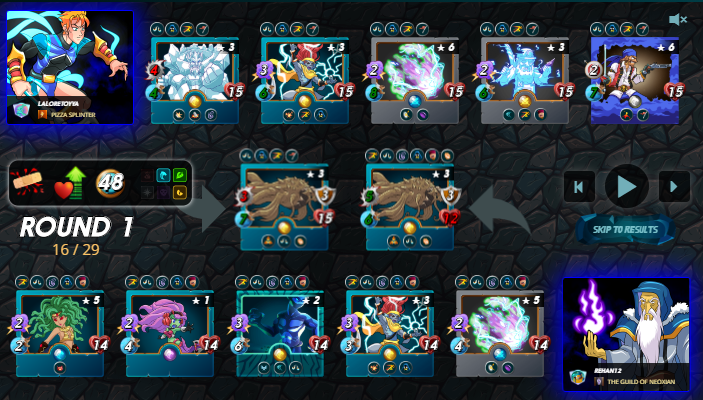 Battle Link
---
As you might notice there are little too many abilities lurking over monsters and it gave some advantages and also disadvantages for both of us in the match. We shall discuss them down below in the blog.
---
---
The Kraken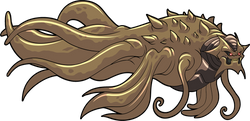 ---
Since it was a big mana game, I was not restricted to use big mana monsters. So went with the one of the most big mana monsters in the game. I used it mainly because of its TAUNT and ENRAGE, the reason behind it is I wanted to use my other monsters to go in full swing on the opponent with my magic attacks. But seems like the opponent also had the same idea as I. Due to the additional abilities of the opponent my Kraken lost 1 melee attack and also was slowed, blindfolded. So over all it is going to be a bloodbath lol. While Kraken is currently on market at $1.36/BCX and if you are thinking of maxing it, it is going to cost you 11 BCX ($1.36*11). Not really a cheap card btw.
---
---
Prismatic Energy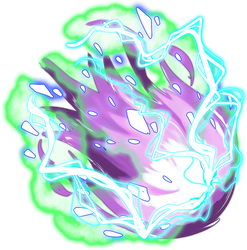 ---
Since, I was going full in with magic, I wanted to keep a back up. By that I mean, I was certain the opponent might come up with a blast range monsters and P.Energy would fit in right here. And yeah it did its job very nicely. While in addition it has enough life to survive once the Kraken is taken down by the opponent and it takes the lead position.
---
---
Ruler of the Seas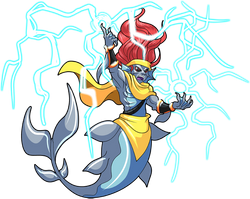 ---
Ruler of the seas is probably one of the most used card in my deck. The reason to use it was the blast, swiftness and silence ability. If I am being honest, I was depending on this monster a lot and yeah, it never fails to disappoint as well. Due to the swiftness ability my monsters were able to counter the opponents silence ability and in these sort of matches speed plays a vital role. One miss or one delayed attack, can make a huge difference. So yup, you get it, ruler of the seas is a precious card to have in the deck ;) While in terms of price ruler of seas in little pricy and currently it is being traded at $3.26/BCX.
---
---
---
Phantom of the Abyss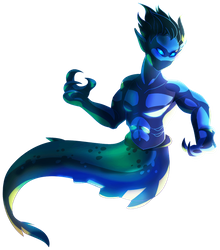 ---
Yup, here comes another Leg card. Needless to say, I have it in level 2, which opens the ability of Flying, Dodge and demoralize. The first two abilities can come in real handy in earthquake rule and demoralize helped me to reduce another melee attack from the opponents Kraken, so it was also an additional point for me. In addition to that the 3 magic attack also served its purpose. The monster is available on the market for $1.94/BCX and like other legs, you will need 11 cards to max it out, which shall cost you ($1.94*11).
---
---
Mischievous Mermaid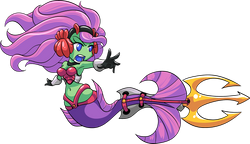 ---
The only reason using her was because of the magic ability. And since I have her in level 1, her dodge ability is also unlocked and I doubt that would be be of any help in these case scenario.
---
---
Medusa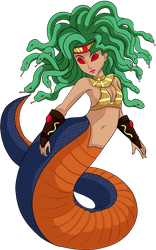 ---
Medusa is also one of the most used card in water splinter and its stun ability can do some real damage for the opponent. And as you can see in the battle it was well worth it to stun the Kraken. And it sure made a difference in terms of the outcome of the battle. Honestly, you never know which ability would save you in a battle at the end of the day. More abilities you unlock the more easier and fancy the game of Splinterlands become. But It is something which requires a lot of investment and also lot of patience and learning from the game.
---
Did your strategy work? What will you try differently next time?
---
Seems like it did and I won the game. I also got around 46 DEC for winning this match. Due to the recent update, we are now getting *10 probably and this is a nice change for the players. At the least it will keep users in check for teh hideous quest rewards that we get in our daily quests! While, if the situation is different then I would probably add a healer into the match which would support the monsters by healing them and if the rule sets are somewhere similar I would go up with the same lineup (as much as possible).
---
Do you like the EQUALIZER ruleset? Why or why not?
---
Yup, I sure do. As a matter of fact, sometimes I get mixed up which monsters to use but due to the fact of getting same health for all monsters (the highest one) gives a slight relief and you can go all out towards the opponent.
---
All the images related to Splinterlands are taken from Splinterlands.com
---
---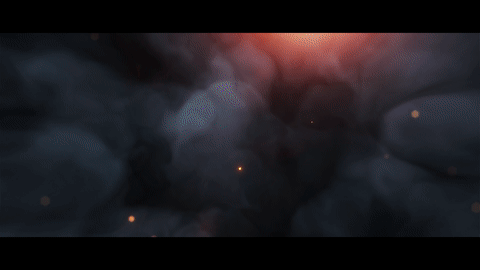 Want to Play in Splinterlands
---
---
Best regards
Rehan
---