What a week this has been! So much excitement, so much news, and so many updates. It was feeling like we are on a roller coaster and just moving forward with full speed. Very much excited about the news from Aggy(Aggroed) about Steem-Engine update and Splinterlands news as well.
---
So let's not go much deeper but come to the topic of today. Yup, the time for sharing a battle of splinterlands with all of you has arrived. This week's monster was SERPENT OF ELD.
---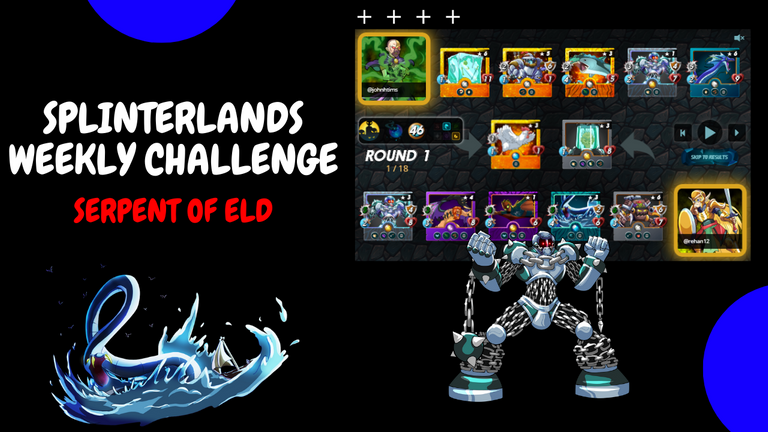 ---
It is an Untamed card of RARE Water Monster
Attack: Melee
Three abilities: Dodge, Return Fire & Poison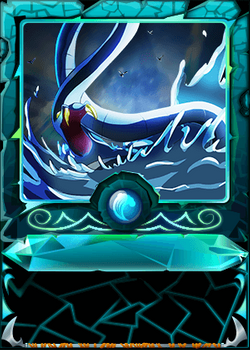 ---
If you want to read more about this week's challenge take a look in this post
---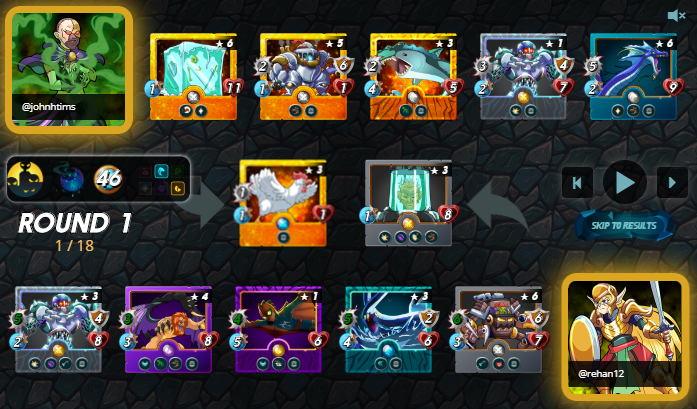 Battle link
---
---
Let me go to the detailed information about the match. As I was trying to use serpent of eld in a match, I was looking to use it in rules like melee attack monsters can attack from any position or in a sneak rule. And another thing that I had to keep in mind that it is a melee attack monsters in a water deck. Yeah, it can not stand in front of magic attack. Guess, what the rule was perfect for me this time. Super Sneak and Lost Magic and a 46 mana match, it was like Buzzzzzzzinga for me lol.
---
Since it was a match of force and no magic so I had to bring the best A-game in terms of defense and attack monsters as well. DARIA DRAGONSCALE (summoner) was chosen for that reason. +1 Melee attack to friendly monsters was what I needed.
---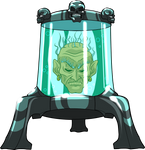 One of the reason selecting this monsters was, the shield ability and the thorn ability as there was no magic attack monsters so this two would save the day. And as you can see in the match that the thorn was super effective in the match.
---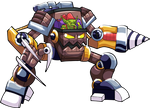 It was one of my favorite card and still is on my alt account where the cards are lower level and it comes in real handy. The piercing and the +6 melee attack was a definite plus point in the game. Even if the lord was killed then Mech could have taken the place easily and go with its killing form(even though it was not necessary).
---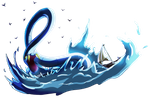 If I had it leveled up, then I could have made some more damage in the game of the opponent. Even after that it was enough to turn the game over with the help of Eld with it's +5 melee attack.
---
One of my favorite leg monsters in the game. I use it quite often in high mana games and it is a very useful card with its opportunity ability and +3 melee attack(+4 in this battle). In short I am a fan of this card lol. I wish to upgrade it to the next level ASAP for opening the snare ability.
---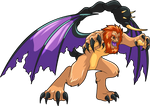 Since I saw this card on a battle in the past, I immediately upgraded it to level 4 to unlock all the abilities but Splinterlands is an ocean of spending USD. So more moneeeee needed to take them to the next level. While since it has thorn ability I gave it to this position and thought even if the last monster would have taken care of the thorn ability would come in real handy.
---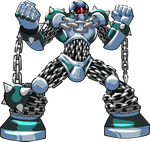 My first maxed card of Splinterlands ;). Got it from the airdrop btw. I was really excited about it as well. Yep, as my summoner is not much of higher level I was not able to use the maxed ability of it's but yet in level 3 it is indeed a beast. With the +4 shield and +5 melee attack, this took the damages from the opponent and did the same amount of damage to the opponent as well.
---
So this concludes why I selected the monsters and why in these positions. I am getting used to high mana games and honestly, I am liking it very much as well. Splinterlands is probably the only place that I like killing others very much. lol, I may sound aggressive but this is just for fun folks.
---
While one thing is still bugging me why my opponent choose DELWYN DRAGONSCALE even though the rule clearly stated no magic. I guess there is no stop to learning from other's mistakes.
---
So did my strategy worked?
Yup, it sure did in fact no monsters were dead from my team ;)
---
Will I use SERPENT OF ELD in the future?
Of course, I will if I see the right option and in the right mana league.
---
So that sums up for today and I am looking forward to the next weeks challenge and hope Carie chooses an interesting monster for next weeks challenge lol. Will see you soon everyone.
---
---

---
---
Enjoy Your Day
---

---
Be a part of my Decentralized Vlogging journey on DTUBE
---
Watch my Videos on Youtube
---
Best regards
Rehan
---