Playing splinterlands is more like a passion than an investment. I am not even sure, what was the last game that I played apart Splinterlands. Honestly I am not a very big fan of games but the past was a different story. But either way Splinterlands have been a crazy roller coaster ride for me and ever since I joined SL, I probably was too much excited for it. Nevertheless, today's post is about sharing The top five cards I used this week in Splinterlands , a contest initiated by @sayee.
---
It is difficult to sum up the top 5 cards as using some of the special cards depends on the rule set of the game. But some of the cards that comes to the mind about the top 5 cards I would say :
---
Lord Ariunthus
Chain Golem
Manticore
Elemental Phoenix
Flesh Golem
---
Lord Ariunthus
---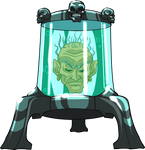 This monster is probably one of the most precious Legendary Neutral monster in Splinterlands. I still do not have it in my possession but I had to lease it to use this card in my account and it has been probably a long time I have been doing that. Thanks to the rental market I can afford to use it even though I can not purchase it for the time being. With my current state of summoners I can use it at level 3 which unlocks all the abilities of it, `Shield` , `Void` , `magic Reflect` , `Thorns`. LA has been a savior for my account in countless battles. If I get the chance I would definitely get a max LA for my account permanently. Hopefully it will happen soon.
---
---
---
CHAIN GOLEM
---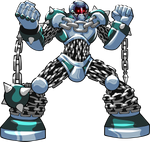 Probably the first card which I had in maxed level. I do use it in certain rules. This is a beast if matched with the right rule and with a tank healer this could be one of the nefty card to deal with in a match. I can use it on level 3 so that puts be in a disadvantage, I am missing the stun ability but apart from that I do use it whenever necessary. But I must say, since it is a neutral monster it comes in handy in most of the situation. Even if I did not had it in my collection, I would have gone for it and purchase or rented it if needed be.
---
BTW, I got it as a gift from Splinterlands. Not actually a gift but it was airdropped for a purchase which was on going back in the day. I also had a GF chain golem but I sold that to neoxian with a nice deal for both of us. Neoxian does have a passion for collecting GF cards if he wants to.
---
MANTICORE
---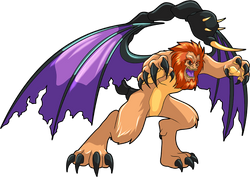 After CORRUPTED PEGASUS, manticore is probably the best card to use in second position of the line up. If only C.Pegasus was a neutral monster the scenario would have been a lot different. Since Manticore is a Dragon Monster, I have to rely on Draia Dragonscale to use it at full potential. But either way, I do use it as much as I can depending on the rule. The Thorn ability can make a huge difference in certain games and as well as the Flying ability makes this monster quite useful in certain matches. A must needed monster in your collection.
---
Elemental Phoenix
---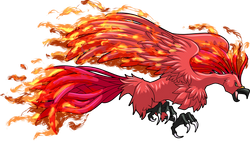 This was probably my first legendary that I upgraded. I do like fire splinter quite a lot. As because in the early days this was my most played splinter and I used to get chill vibes upon using this splinter. Not to mention since we have YODIN ZAKU now, this splinter is probably the best one out there. I do not have zaku in my collection in this account so that is a negative point for me. But elemental phoenix is a beast leg card when you use it in certain matches. I can use it on level 3 which unlocks the ability of flying , magic reflect and Blast. Since it is a high mana card it can not be used in low mana games or I try to avoid it in low mana games. But in perfect rules it can cause some heavy damage to the opponent. Honestly, I am looking forward top use fire splinter with ZAKU very soon ;)
---
Flesh Golem
---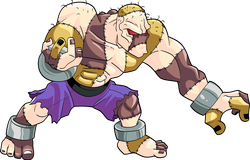 Enough Legendaries, let's take a tour to the common land of Splinterlands monsters. Flesh golem is/was one of my favorite card. I have been using this card for quite a lot of time. Thanks to teh heal ability it acts as a great tank. And since it is a earth monster with an additional tank healer this card can get you to win at the end of the battle or give you enough chance to hold your position in the battle. With Wood Nymph or Magi of the forest this card can be a real pain for the opponent. I am still to take it to reach the next level where it will be able to unlock VOID. looking forward to that.
---
Honorable Mentions
---
It is really difficult to choose the best 5 cards, among all the options that we have in Splinterlands. But still there are some cards that I would like to mention that I also use quite a lot of times in my battles.
---
SCREECHING VULTURE : Now whenever I am using earth splinter, this card comes into ply most of the time. Because of its ability of flying and opportunity this card can be real nefty in certain matches. And there were many battles where it helped me win the match for myself.
---
PRISMATIC ENERGY : The main reason of using this card is because of its magic reflect and void ability. This is a perfect tank for magic attacks and its additional life gives it a benefit over its play. Nice counter to use against magic monsters and can be a nice weapon if used with LA and PE as 2nd position to counter the blast attack for the opponent.
---
FURIOUS CHICKEN : Now how can we forget the chicken. Like come on, it is like the best card out in here which does not needs any mana to encounter. If you have an empty space it can make it there without a doubt. Just put it there and you are good to go. Lol all jokes aside, this is probably the most used card in a game jk ;)
---
While it was nice to share some of my POV regarding some cards that I use quite often. And thanks to @sayee for arranging this contest. If you want to participate , check details here.
---
All the images related to Splinterlands used in this post, are taken from Splinterlands.com
---

---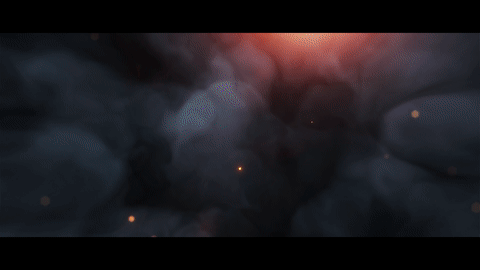 Want to Play in Splinterlands
---
---
Best regards
Rehan
---