Mimosa Nightshade-My first ever gold foil legendary summoner yoo ;)
---
Mimosa Nightshade-Black beauty of Mortis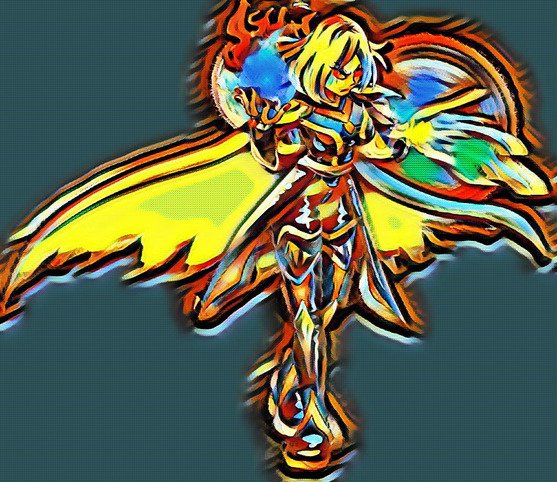 LunaPic rocks :p I didn't know we can create wonders using Lunapic. Today when I started exploring Lunapic I discovered a lot of interesting features. Before I only used it to resize my splinterlands images :P XD. I gave Mimosa an effect of dreaming because she could be a dream girl of The Lord of the darkness XD
I Used to think about what kind of feeling people get when they pull Gold foil legendary summoner. I realized it when I got one myself. I Never got such type of feeling before not even when I got my first phone, my laptop or many other things girls would love to have. But this feeling has no price. Getting Gold foil Mimosa Nightshade out of just 32 packs was amazingly amazing. As we all splinterlander's know Untamed are gone and now you can only buy them from people. I bought my last 110 packs and I am gradually opening them :P
People usually ask me what is your new addiction these days :P I tell them opening packs XD. Since they don't know what I am actually talking about so they get confused and asks a lot of questions. Before I used to give them answers but now I don't bother and I am always like Never mind :P
Soooooo Let's welcome this shiny beauty on my blog yaaay
---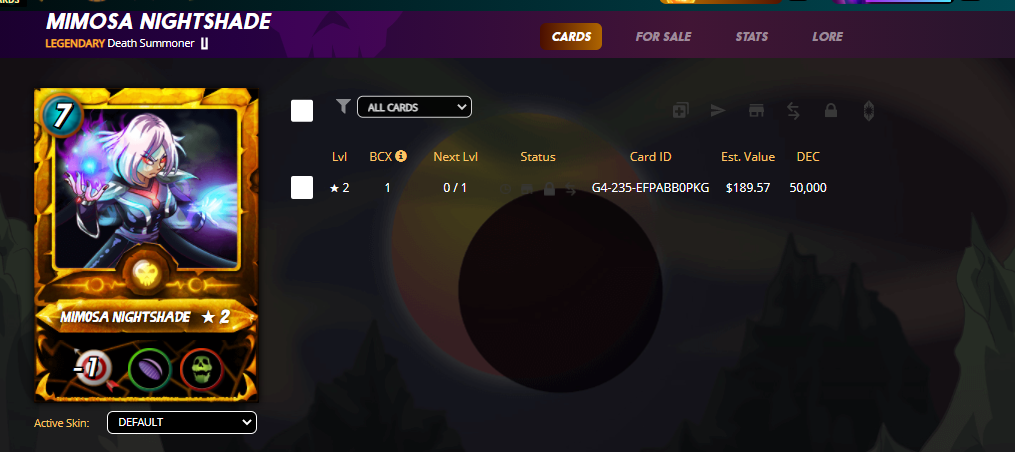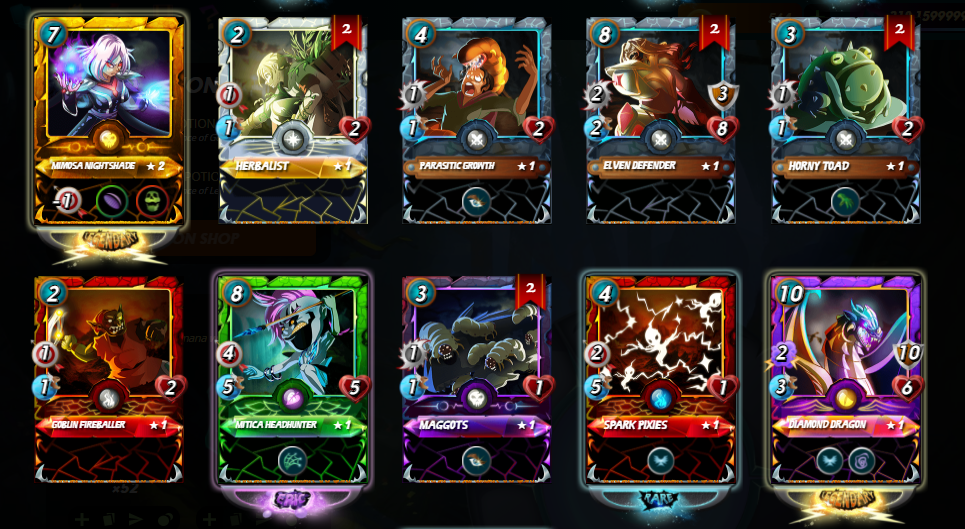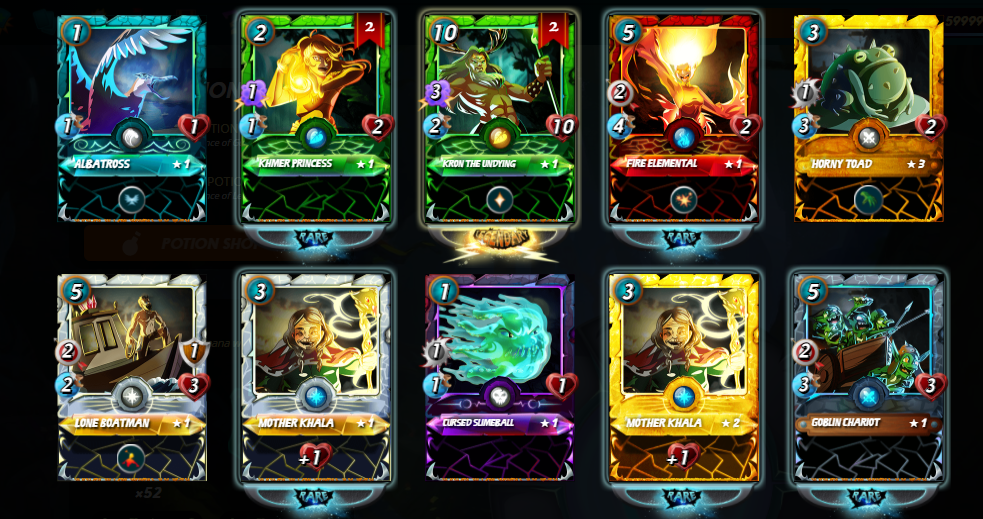 I am glad my last untamed packs finally gave me the feel of pulling Gold foil legendary summoner. Now I can truly understand how others feel when they get Gold Foil legendary.
One more thing I wanted to share. I wanted to check my missing BCX of untamed cards. Although I have maxed my untamed deck there are still few commons I yet to max. I found a very interesting website that helps you to calculate the missing BCX of any edition.
Splintercards created by @tehox
When you click on tools you get all the list of tools this website is providing. Such as
How to calculate missing BCX
---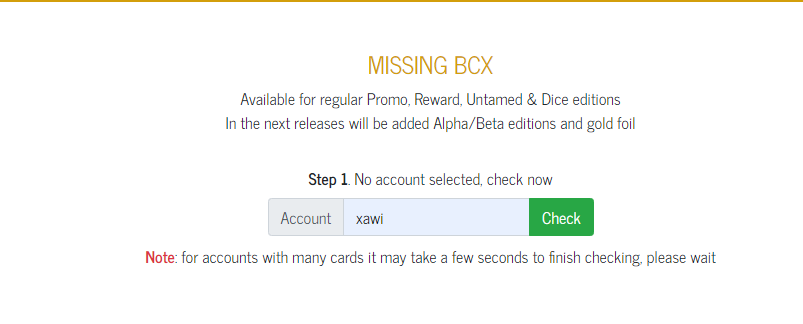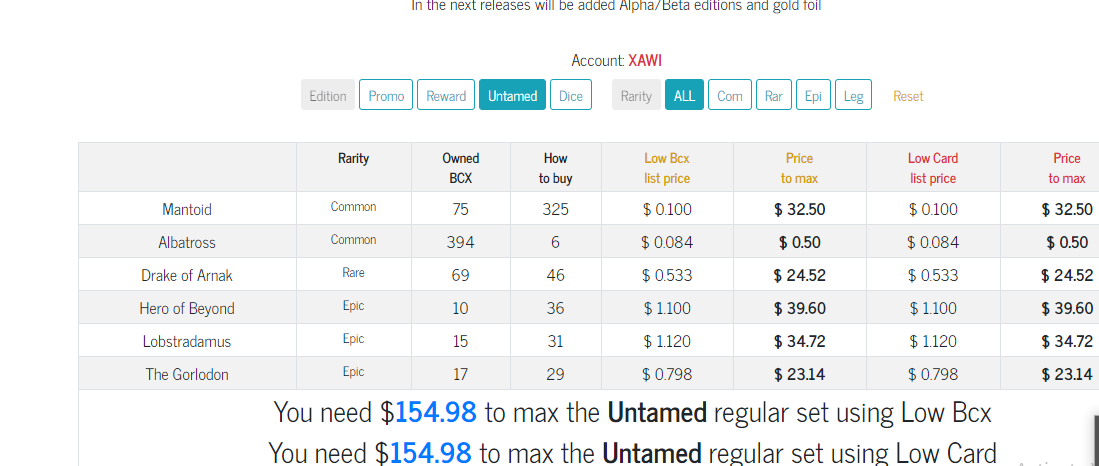 As you can see all kind of editions are available you can check accordingly. I need 6 more Albatross and my new airdropped epics are missing. I have maxed my mantoid but she is in the Gold foil version. This website only calculates regulars and not goldfoils. Excluding Mantoid I still need 120$ to max my untamed deck.
I hope this tool would help many people, if so then enjoyyy :)
---

---

If you want to play splinterlands then SignUp Here
---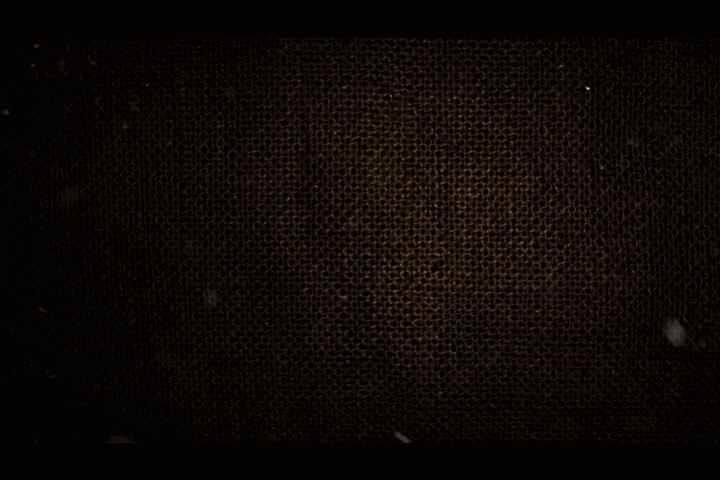 ---
---