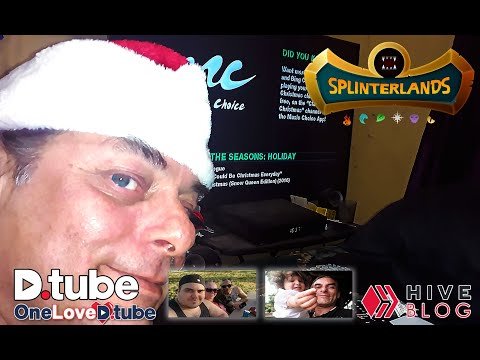 ---
WTF is happening in the USA tonight... Well, the Stimulus Package passed in both the House of Representatives and the Senate and last-minute Trump Speech Shuts it down before it arrives on his desk but, (IMO) with Good reason... Now we are up to a $2,000 Stimulus Check and peeps who owe Child Support will get a check as Well... Amazing!!!
I took a break from Christmas Movies tonight and have been jamming Christmas Music all Day Long... Yeah!!!
I don't have much and I don't have Much Money but I managed to get some stockings loaded with Candy for everyone in My house... Yeah!!!
Played some @splinterlands tonight and completed yet another Quest with the Life Splinter... Check out My latest video on @dtube, @streemie, and YouTube coming soon...
Well, let's see what happens tomorrow with the Stimulus Package... Goodnight all and May You Always Be Happy and Blessed...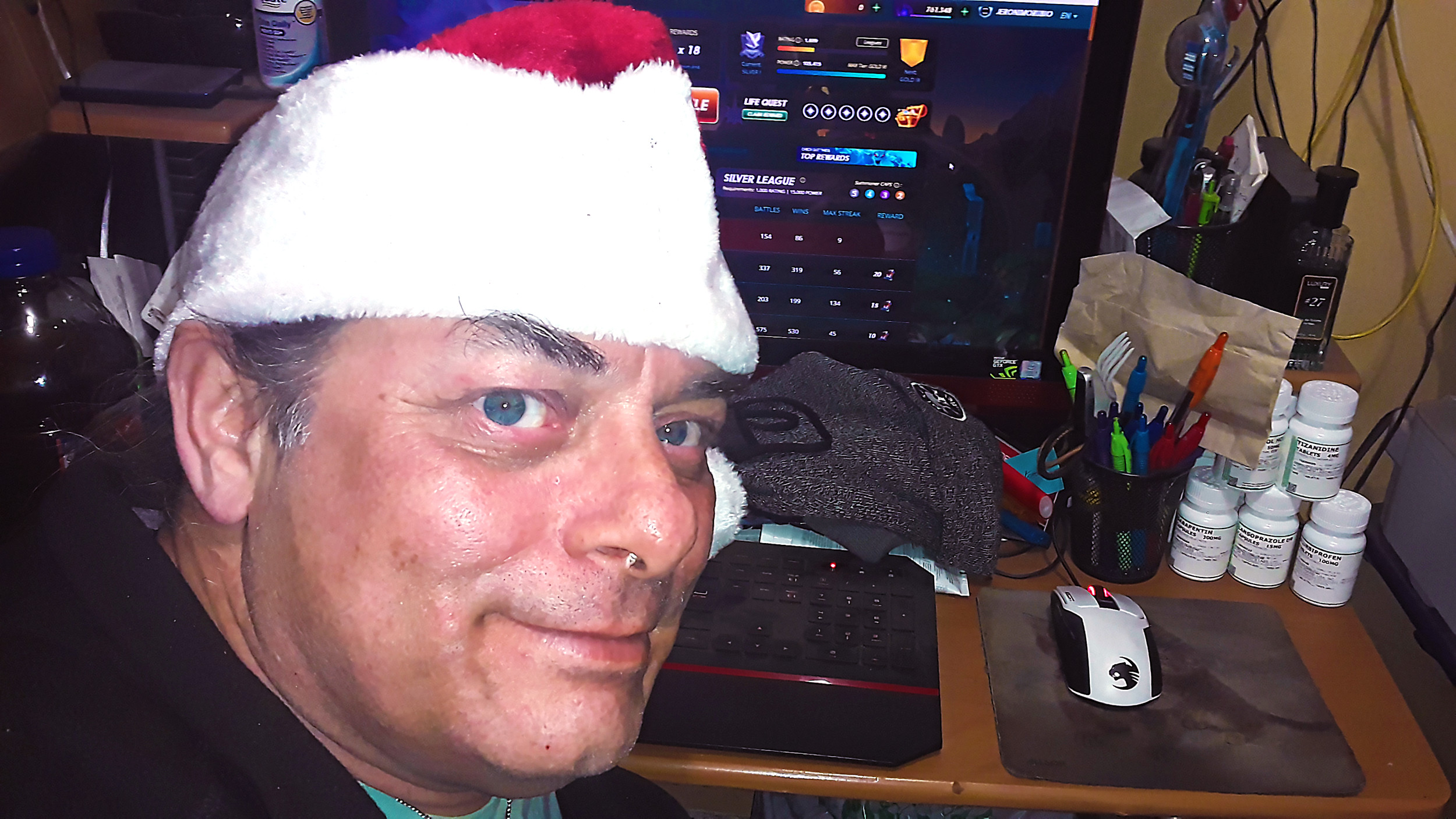 #hive
Come Battle Me on @splinterlands ...
https://bit.ly/Come-Battle-Me-in-Splinterlands
Streemie Video Sharing Site:
https://streemie.com/register?........................
https://support.streemie.com/h........................
@dsound is One Place to Get Music for your Videos but, Ask Permission First:
https://dsound.audio/#!/feed
Free Stock Music is Another Great Website for this as Well"
https://www.free-stock-music.com/
Music in this Video:
Jingle Bells (Jazz Version) by Yoshinori Tanaka / 田中 芳典 | https://soundcloud.com/yoshinori-tanaka-guitar
Music promoted by https://www.free-stock-music.com
Creative Commons Attribution 3.0 Unported License
https://creativecommons.org/licenses/by/3.0/deed.en_US
@dtube - Video Site - Youtube - No Censorship - https://d.tube/
@vimmtv - Live Streaming Platform - Twitch - No Censorship - https://www.vimm.tv/
@dsound - Podcast & Music Site - Soundcloud - No Censorship - https://dsound.audio/#!/feed
@steemhunt - Product Search & Review - No Censorship - https://steemhunt.com/
@dlike - Web Content Sharing - Pinterest - No Censorship - https://dlike.io/
@actifit - Fitness Tracker - https://actifit.io/
@splinterlands - Digital Card Game - https://steemmonsters.com/
@appics / @steepshot - Instagram - No Censorship - https://appics.com/ - https://steepshot.io/
Every Day is a Day to Be Thankful for all the Amazing and Beautiful with the People in My Life, Like My Beautiful Fiance Vanja, Our Two Children Angeles and David and All of My Family in Mexico, Norway, Thailand (My Brother @stewsak), and here in the USA. They Are a True Blessing in My Life and I Love Them With All of My Heart.
May You always live in the Abundance of Beauty, Love and Be at Peace in Your Heart, My Amazing Family All Over the World... Go Out and Spread that Joy, Happiness, Peace, and Love Always Every Day. @jeronimorubio
---
▶️ DTube