HIVEFEST #HIVECHAT WINNER ANNOUNCEMENT
Fawaka Hive?
During @hivefest, I had the opportunity to do a little @hivechat giveaway.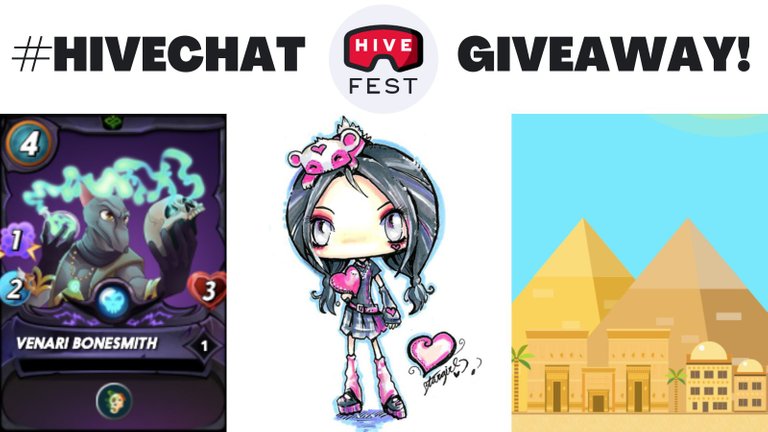 It weren't the biggest of prizes, but enough fun to get the interaction going.
10x @dcitygame Egypt backgrounds
3x @splinterlands Venari Bonesmith's
1x @nftshowroom NFT by @starmasayume
The prizes were handpicked and bought by me. Egypt was one of the first backgrounds I bought and fell in love with on DCity. The Venari Bonesmith is an awesome card to has when playing the 4 mana max and no healing rule set and I just feel Stargirl's art on NFT Showroom is massively underrated.
So, during my presentation on Hivefest, this tweet went live:
🎁🎁🎁 #HiveFest NFT Giveaway 🎁🎁🎁

We are celebrating #HiveChat at #HiveFest6 with a giveaway:
1x @NftShowroom Art Piece
3x @splinterlands Cards
10x #Dcity backgrounds

✅ Like + RT
✅ Follow @hivefest and @GiftingNFTs
✅ Tag 2 friends
✅ Answer the question below 👇 pic.twitter.com/9ce5wr7gYO

— TheyCallMeHiveChat (@_HiveChat_) November 12, 2021
A special shoutout to @solymi for capturing this shot of me on the Hivefest stage: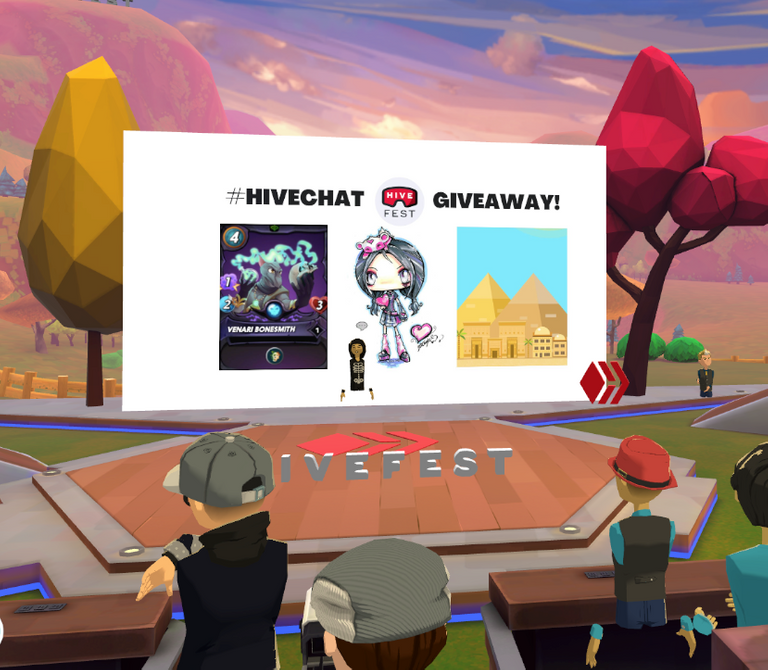 I wanted to sent you a Splinterlands card as a thanks, but I quickly found out (after having a look at your collection) that it would make no sense 😂.
As for the winners, I've decided to pick 10 winners for the Dcity Background, 3 winner's out of those 10 for the Splinterlands cards and finally, 1 winner for the NFT Art out of the remaining 3.
Without further ado, the 10 winners: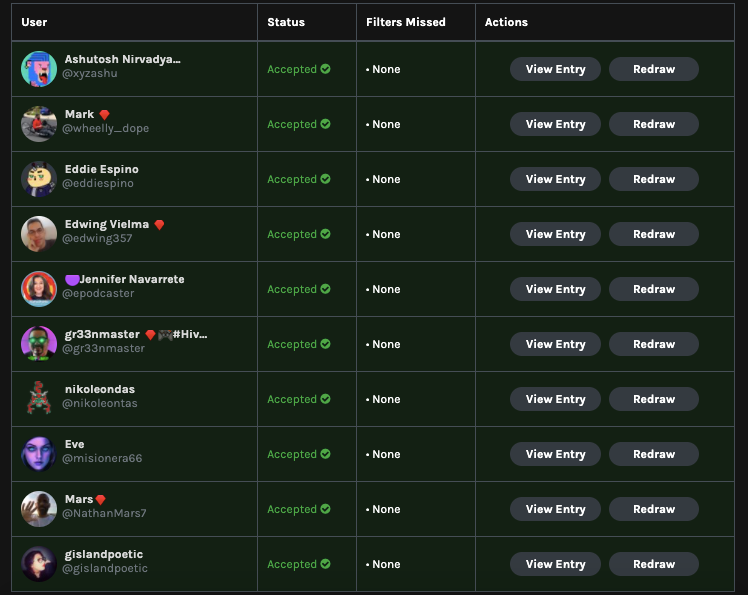 So, congrats to:
@epodcaster
@edwing357
@eddiespino
@xyzashu
@mcoinz79 (TW: wheelly_dope)
@eve66 (TW: misionera66)
@nikoleondas (TW: nikoleontas)
@gr33nm4ster (TW: gr33nmaster)
@nathanmars (TW: NathanMars7)
@gislandpoetic
You've all won a @dcitygame Egypt Background. Please comment the name of the dcity you want to background to be sent to.
Out of those ten, the 3 splinterlands winners were selected: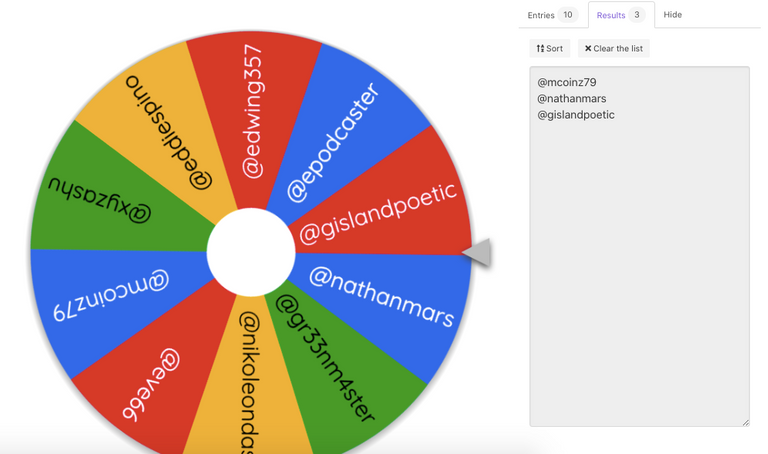 @mcoinz79, @nathanmars and @gislandpoetic, congrats, because you also won a @splinterlands Venari. Please let me know which splinterlands account you want the card to be transferred to.
And last but not least, the winner of the @nftshowroom piece is: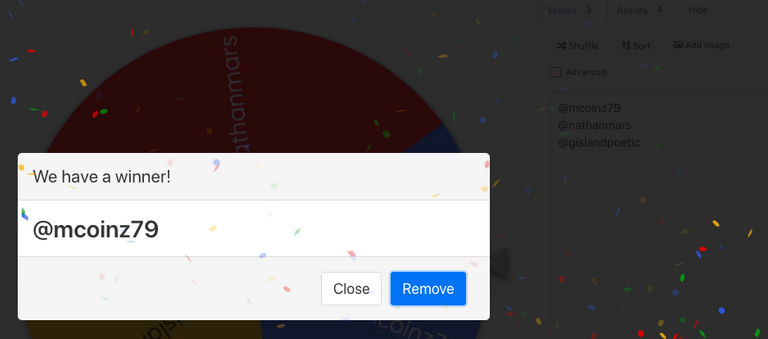 The Artwork has already been transferred to your account.
I want to thank everyone for participating! A special shoutout to @roelandp for hosting another successful @hivefest (I'll be posting the experience this week) and to @traciyork for being awesome and supportive as always!
#lobi from 🇸🇷 and see you next @hivechat, this Tuesday!
Note: All earnings from this post will be used to purchase prizes for upcoming NFT Giveaways.
---
---