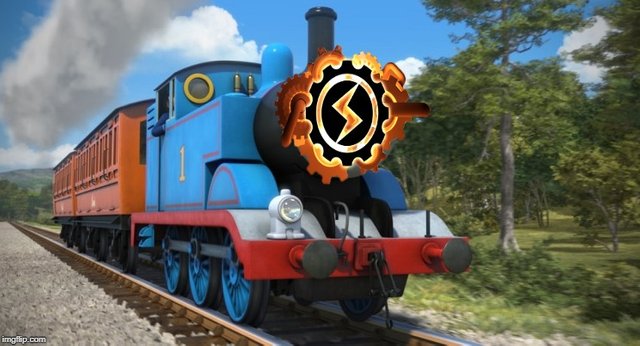 If you're reading this then its likely you know what Steem-Engine is. If not its an exchange that functions on the Steem Blockchain. It has the cool feature that allows anyone that wants their own cryptocurrency to create one (at a small cost). You can even get started with your very own Tribe (Steemit Clone Site) that will award your newly created token to users on your newly created platform.
As you can imagine Steem-Engine and its token creation has become very popular. Lots of Tribe sites are already functioning and have become very popular among the Steem Blockchain users. Of course along with all that success comes an onslaught of Tokens that have been created that hold little to no (current value) as their owners simply created the coin and did nothing else with it.
Today I will dig into some of these tokens that I think have value / Tokens that I think have the potential to hold some value in the future.
---
This token was created by the founders of Steemmonsters (Splinterlands) and is awarded on the official Steemmonsters Tribe site Splintertalk. This tribe only allows content retaining to the game itself to be placed in it.
The coins USD value has been dipping recently due to the fact it has no real use case yet (something that hopefully changes in the future) but that's not going to stop me from having it on this list.
Considering how popular Steemmonsters has become and how successful their first and second (current) Kickstarter campaign was I'm willing to bet that this coin will be a success as well.
Palnet also known as PAL is an abbreviation for Peace, Abundance and Liberty. To the best of my knowledge this was the first Tribe site to exist. They have a rather large community that can regularly be found on their PAL discord server.
The PAL site allows all content to be posted and awards the PAL token. If your just starting out with collecting TRIBE tokens then PAL is certainly one you want to look at. With its large discord following its hard for me to imagine the PAL token not having some level of success.
Its no secret that those of us on the Steem Blockchain enjoy gaming and why not its allot of fun. BATTLE is the very first gaming Tribe site. It allows all gaming content to be posted with emphasis on blockchain games. Not only do they have their own Tribe site but they also have a video blogging platform called BattleTube (https://www.battletube.io).
BATTLE tokens already has some small use cases such as entering specially marked Steemmonsters tournaments (ones put on by @battlegames or its community members) and game markets such as https://dgamemarket.intinte.org that uses BATTLE as one of its payment options.
With gaming being so popular on the Steem blockchain it stands to reason that a Gaming only Tribe will be successful and why not the one that was first and already has some use cases.
DEC
Dark Energy Crystals or more commonly referred to as DEC is the in game currency of Splinterlands. DEC is awarded to players who play ranked matches within the Steemmonsters game. You may be thinking ...... .but I don't play Splinterlands (Steemmonsters) and if that is the case you can still attain DEC in other ways such as buy them directly on the Steem-Engine exchange.
This token was holding steady at $1USD per 1000 DEC tokens for the longest time. In the past day or two it has dipped below that mark and now might be good a time as any to get your hands on some. DEC can be used to purchase in game items such as cards and potions so sinks for this token are well established which is important to consider before investing any of your hard earned currencies.
!BEER
The !BEER token started with a (f)airdrop which allowed holders of the token to pass them out to their friends/blog readers and content creators. The fairdrop has recently ended but it was so much fun and so popular that the founder decided to allow a smaller airdrop to continue.
Stake at least 10 !BEER and then use the command !BEER in a reply to the person you want to give it to and they will be handed 0.10 !BEER tokens via the !BEER bot. For each 6 !BEER you have staked (min 10) you can give out 0.10 !BEER every 24 hours.
With an active way to freely tip its users and doing so being so much fun I think this token has a bright future on the blockchain. Staking these tokens and being able to call on the !BEER bot is a great way to reward readers of your blog at no cost to you.
Is your Steem Power running low ??? No Problem call on the !BEER bot to reward your reader instead of an upvote. Has the price of STEEM caused your upvote to be worth peanuts making it almost pointless to upvote content that doesn't have much rewards on it yet , No problem just call on the !BEER bot and award that content creator with some free !BEER.
---
There are many others that I think have a chance at (continued) success as well and we will go over those in a future blog post but for now we will lead with the above five. I wish you all the best with all your investments and remember don't invest what you can't afford to lose.
Disclaimer:
This is an opinion piece and is not financial advice. Always do your own research before investing any of your hard earned currencies.