Peace,
DEC token on Hive-engine market has taken off to higher price as we concluded in our previous posts.
The demand of DEC will not diminish as the update on the game ask players to load up more tokens required to assure faster progression in your Splinterlands adventure.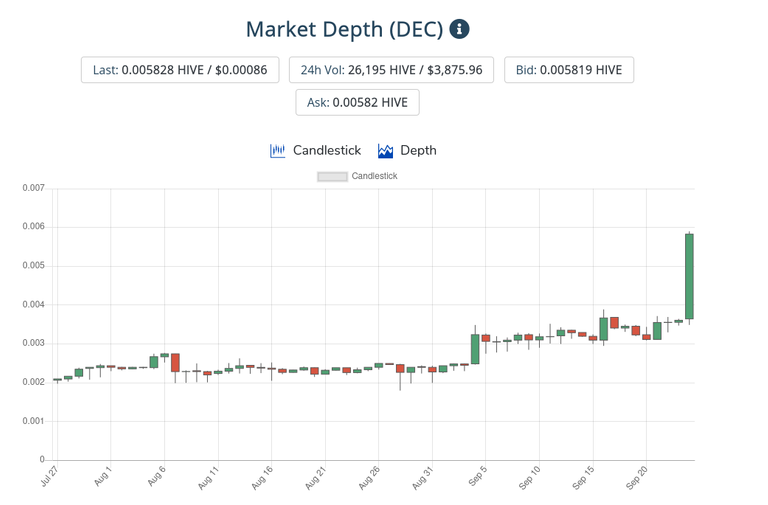 src1
Our team has been on the board game for many months now. Our rank in the game is not as bad as we may think. The opportunities offer through the following week will certainly define our tragetory in this advanture.
---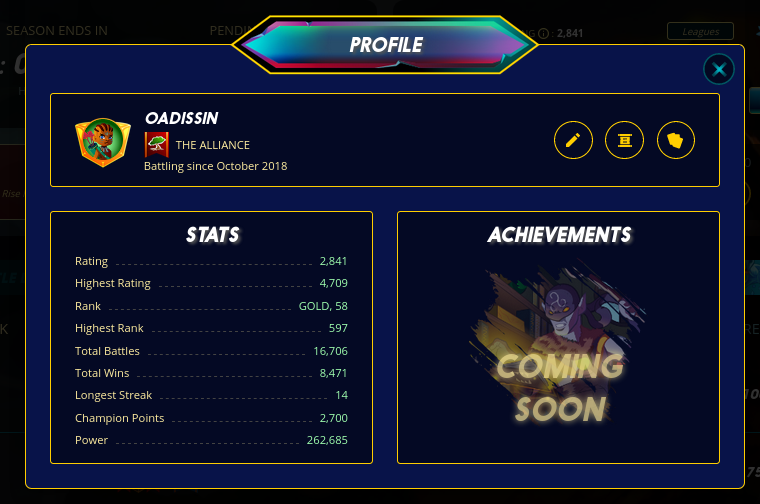 src2
Heavy players in the current season of September 2020. It is just unbeleivable that our participation for the leaderboard in gold league is not yet successful. The remaining six will record so many changes in the rank, so brace for chocking transformation.
DEC token chart analyses are base on my personal opinion and in no case represent professional advice. Our readers are invited to research and take action base on their own confidence. The volatility on the crypto market is real, so exchange only what you can afford to lose.
Thanks for stopping by this post.
---
We invite our readers to share with us in comment section whatever suggestions or questions you would like to write.
Warm regards
---