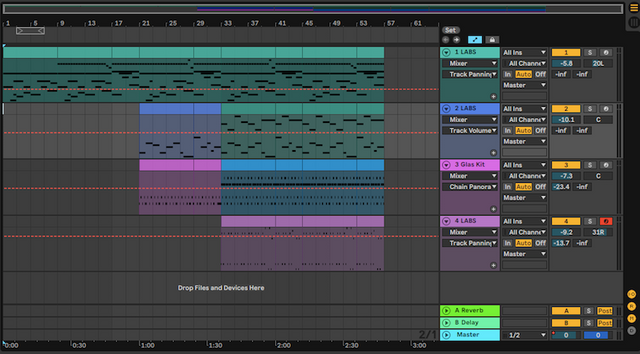 So this will be Part 1
in another series, on what will be my submission for this week's Music/Lore contest from @steemmonsters. I think it needs a new, unique intro, and perhaps a B-section of some kind in the middle, but I figured this would be a good place to start, with the basic instruments of piano, strings (for the low-end, in place of a bass/synth), drums, and some bells, and then see what gets built around them. Let's go through it!
Track 1 is the piano,
which begins with the main chords in the song, just repeated 2x before the drums come in. The second time around, the pedaled D on the top comes in, which continues through most of the tune, only occasionally adjusting to better harmonize with the chords below. Each section is 12 bars long, before repeating. Track 2 uses the string ensemble from Spitfire Audio's LABS, which provides a bass and cello/viola part (just two lines) for most of the song, though the first time through it's just the double bass.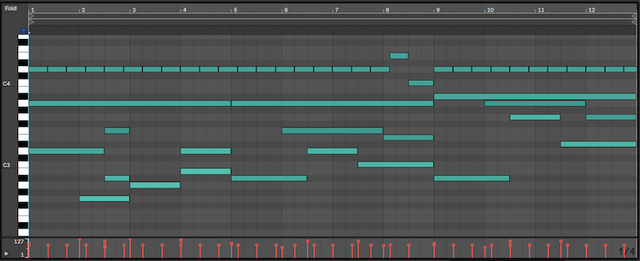 Track 1, Full 12 bars.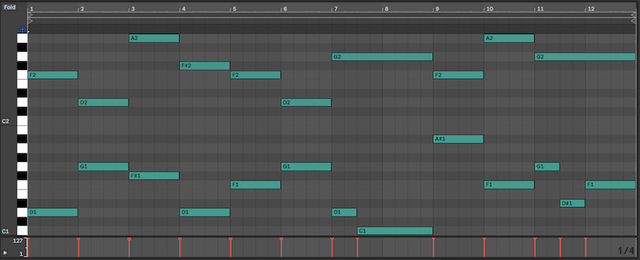 Track 2, LABS' Strings.
Track 3 is our drums,
using the 'Glas Kit' from an Ableton pack. I was thinking about more visceral, real drums, but that would've had that same adventure-y/medieval vibe as last time, so I opted for something fully electronic, which turned out to sound pretty great. There isn't much variation in the beat, so something will change, probably over the B-section that will be added. Finally, we have Track 4, which provides the 'hand bells', also from LABS. They drone on a D octave like the piano-pedal for most of the 12 bars, aside from a few key points where they outline a Cmajor chord.
Hope you like the song so far! Stay tuned to see what it becomes over the next day or two!
---
---
---