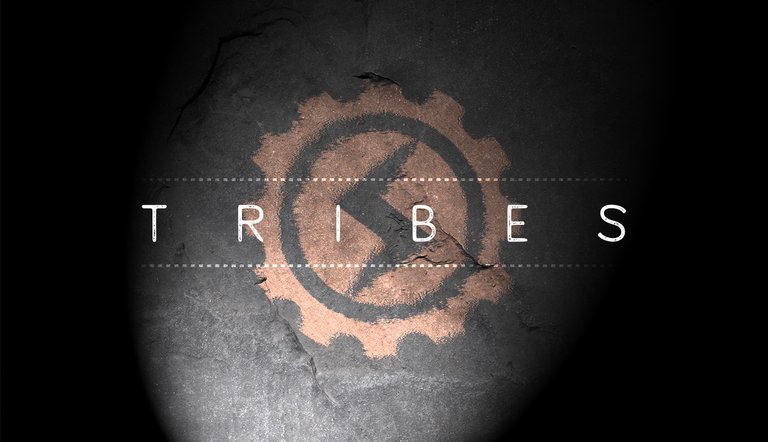 Howdy! Let's talk Tribes.
If you're relatively new to Steem, then here's the short version: Tribes are communities with a specific vision, purpose, or interest that drives their social engagement. Activity within the Tribe is fueled by a custom token created using Steem Engine (visit https://steem-engine.com to create new tokens, trade tokens, make Tribes, etc).
Tribes are very new. In fact, if you get involved now, you may consider yourself an early adopter. The oldest Tribe is less than 2 months old.
What makes Tribes so exciting is that anyone using the social media aspects of Steem may earn extra rewards just by being aware of which Tribes are relevant to the post in question. Let me say that again:
---
Simply being AWARE of what Tribes are out there and making proper use of Tags is enough to start earning more RIGHT NOW.
---
What I'm gonna do is provide a quick rundown of what I've been doing with Tribes.
This is NOT a comprehensive deep dive by any means. It's not financial advice. It's not anything other than my personal experience and observations.
A little while back, I had thrown some money at the only two existing Tribes at the time: PAL (Palcoin) and SPT (SplinterTalk Token).
Over the past couple of weeks, I've invested about another 1,000 STEEM into other Tribe tokens that have been popping up. So based on current market values, I've tossed around 250 bucks to further jumpstart my returns in this social experiment called Tribes.
Why BUY the tokens when you can just earn them for free? Well, that's a good question. Thank you for asking.
One reason might be that you think the prices are cheap right now. Some are less than a penny each. If you feel that the community has a strong team and a strong vision, then it's possible the tokens will be worth MORE in the future.
Another reason is for curation rewards. Typically, Tribe tokens can be staked. This means that by "freezing" or "locking" your tokens (making them unable to be traded or sold while staked), you gain the ability to earn earn more tokens simply by liking (voting) on posts.
Someone who has staked a healthy amount of tokens doesn't even have to create any content at all! You can earn more tokens just by checking your feed each day and LIKING stuff, haha. The more tokens you have staked, the more you can earn from supporting other people's posts.
For example, these are my rewards for 2 days of "liking" stuff (displayed from my Steem Engine wallet):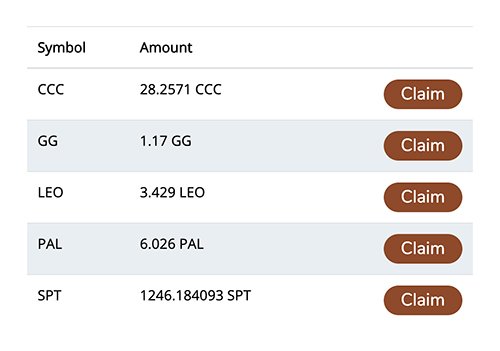 Nothing crazy. I'm guessing that's only a few bucks. But it's a few bucks I wouldn't have otherwise, right? For doing something that I would do anyways.
Here are the Tribes that I've gotten involved with so far (in no particular order). I am including their tag and token utility.
To be honest, it's probably a little early to be talking token utility, but it's something that I value in an investment. If the token has no actual utility, then it will likely be more susceptible to the volatility of speculation. I'll get into that a bit later. NOTE: I'm not counting vote bots as a utility since spending tokens to achieve higher ranking to earn more tokens is not the sort of utility I'm talking about.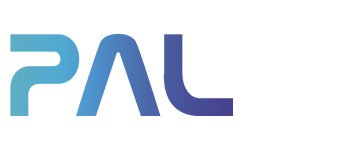 SYMBOL: PAL
TAG: palnet
https://www.palnet.io
Utility: Not that I'm aware of
Current Price: $ .101
PAL is paving the way for all other Tribes. They have the potential to become the "Bitcoin" of Steem tokens by virtue of setting the standard for all Tribes that come afterward. Use their tag for quality posts of any topic that do not conflict with the ideals of Peace, Abundance, and Liberty.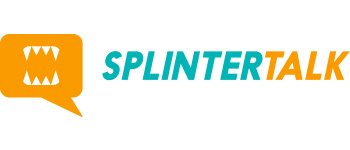 SYMBOL: SPT
TAG: spt
https://www.splintertalk.io
Utility: Pending (to be announced)
Current Price: $ .001
SPT is the token reward for all players of the game Splinterlands. Unless you've been living under a rock, you know that Splinterlands is one of the most popular and successful blockchain games in existence. Since there are so many exciting updates consistently happening with the game, it's usually pretty easy to find things to talk about. I'm on the Splinterlands team, so my opinion might be biased, but I would say that this token is the most undervalued token on the market. I base this opinion on the simple fact that there WILL be a utility for the token. At some point, you WILL be able to spend your tokens to receive something of value that will be at least indirectly (if not directly) related to this highly popular game. We haven't finalized what it will be yet, but when it happens...then I suspect that SPT will be considered to have much greater value.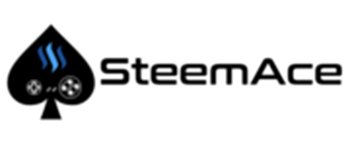 SYMBOL: GG
TAG: steemace
https://www.steemace.io/
Utility: Splinterlands Tournament Entry Fees, Splinterlands Card Pack Giveways (for staking)
Current Price: $ .009
I like these guys. If you have GG staked and your post is quality and about gaming, the Steemace team will upvote your post (based on the amount you have staked). The last two gaming posts I made were both upvoted by them with a value of around $1.40 each in Steem/SBD (on top of the GG token rewards). As soon as I saw the first upvote, I immediately went and bought more GG. I also like the integrations they made with Splinterlands to give their token utility.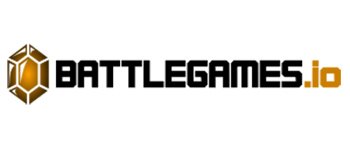 SYMBOL: BATTLE
TAG: battle
https://www.battlegames.io/
Utility: Splinterlands Cards and Card Pack Giveways (for staking),
Current Price: $ .002
Another gaming community. And more Splinterlands integration, both with tournaments and giveaways. This will be my first post with the BATTLE tag. I'm excited to start using the tag more. I'm eager to see what they've got going on. I'm a little hazy on this, but there may or may not be an upcoming use for the token via the DGameMarket site (https://dgamemarket.intinte.org). I am unclear about whether or not the retail site will be accepting BATTLE tokens as payment. If they do, it will be a pretty significant benefit for holders of BATTLE.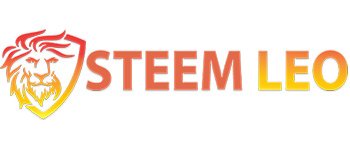 SYMBOL: LEO
TAG: steemleo
https://www.steemleo.com/
Utility: Not that I'm aware of
Current Price: $ .027
This is the community for investors. You should check out their website. I like the statistics sidebar they added. Very cool. Crypto enthusiasts tend to be investment-minded, so it makes sense that this would be one of the first Tribes created. I don't post much about investing (this is probably the closest I'll ever get), but I can definitely appreciate a well-written analysis that helps me navigate the crypto waters. So it makes sense to stake some LEO, so I can earn while I read from authors much wiser than me.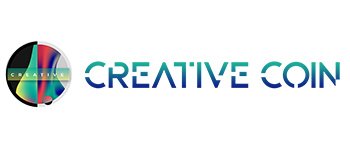 SYMBOL: CCC
TAG: creativecoin
https://www.creativecoin.xyz
Utility: Not that I'm aware of
Current price: $ .009
These are the new kids on the block. They just finished their first airdrop. If you didn't get any, that's okay. Go buy some, because (unless I'm mistaken) whoever has at least 1,000 CCC staked qualifies for the next airdrop. This is the community for all things artistic. Drawing, art, photography, music, writing, you name it. If it's creative, you should tag it here. I'm bullish on CCC, because I see a bright future. It might just be because I'm a creative professional. But I dunno...think about it. Creatives like to CREATE. The more they create, the greater probability that the token will become a method of transaction for created goods (ie, Utility). Also, add to the fact that I can easily see Steem social media leaning less towards just blogging and more towards a wide variety of expression. The average social media user just wants to post pictures! And which community is most likely going to reward that behavior the most? Perhaps the one that values photography? I have high hopes here.
Okay, those are the Tribes/tokens I've actually done anything with. But there's a bunch more Tribes that I'm still trying to get to! I just haven't had the time yet to dig much deeper. The ones I have on my radar are:
StemGeeks (STEM) is about Science and Technology stuff.
Intrepreneur (INT) is to support all those with an entrepreneurial spirit.
Sports Talk (SPORTS) is about...well, duh. What do you think?
RealityHub (RHB) is for all things visual? I dunno. I get the impression it's really for anything. "Reality" pretty much covers everything, right?
And of course, there's more in addition to those. And I'm sure there's more coming soon.
I'm sure some will be immensely successful, and others will fail miserably. And that brings me back to token utility. I think that the Tribes that develop strong utility for their tokens are the ones that will thrive and rise above the "fluff".
Steem Engine will provide the tools necessary to create, build, expand, and maintain your Tribe. But ultimately, it's up to the Tribe itself to develop a strong use case for its existence--and for its token. The low hanging fruit is probably a "prize wall" of sorts. If tokens can be redeemed for prizes on the wall, then that token has value (as long as users want the things on the wall).
My suggestion to all Tribes is to start developing what that community prize wall will entail. Or perhaps start creating partnerships with projects and businesses that might be willing to accept the token in exchange for a valued product or service.
When Tribe members start using the tokens to obtain or do things that bring them joy and happiness, then you know something magical is happening. That's when you know your Tribe is sustainable. It's tangible. And it's ready to rock 'n' roll.
So there's my Tribes overview. I'm still new to this, so I'm still learning. Please let me know if I presented anything incorrectly. Or maybe there's an extra Tribe benefit that I missed.
For those who are interested in using the tags right away, I recommend using https://steempeak.com. They have made it easy to make use of Tribes when authoring new posts. I can add up to 10 tags, which allows me to include both Tribe tags and category/topic tags.
Welcome to the jungle.