--
In the current season of Splinterlands our team reached the gold league almost at the end of the game. The strategies to stay in this league is to play the best combine cards abilities present in our deck.
___

src1
Draw in the battle rank
The chance to earn more DEC tokens rises at you reach higher league. Rewards given at the completion of each daily quest are surely better than the lower league compare to the higher league. As the competition gets intense each players put on the board there ultimate team to win the battle. It is rare at this stage to face a Draw at the end of a battle. I have lost many battle but the curve is changing and the winning teams are in place now. The outcome of few battles are Draw but we keep the winning spirit each time we enter the arena.
___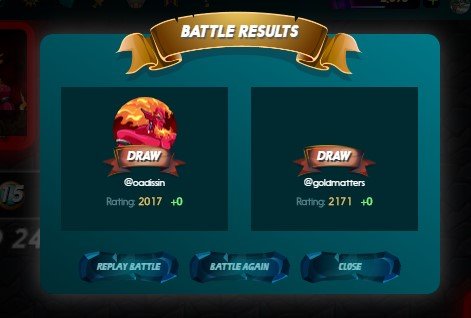 src1
In three days the season end
The pack purchase available on the front page of Splinterlands gives diverse options to buy powerful card that can improve your gaming experience. If you have the resources to explore the option made available to the players keep in mind that the cards price on the internal market of the game is rising too.
The volatility on the market must be taken into consideration on each analyse we published on our blog. A personal research to gathered the best information before making any move on cryptocurrencies space is the way to go.
___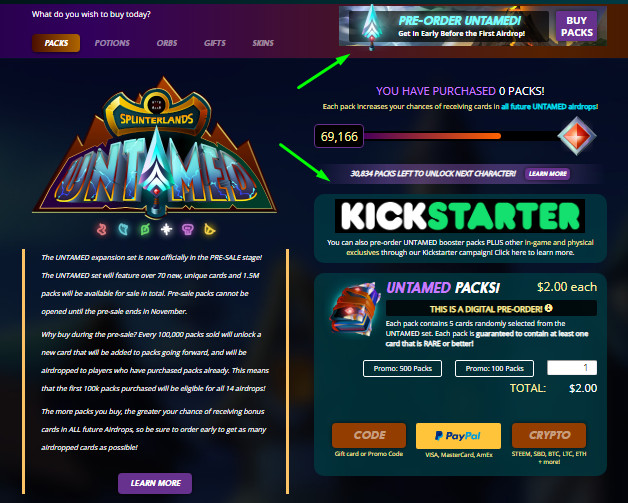 src1

Splinterlands game is full of surprises. This season final is going to be epic. As member of the Alliance Guild we have a great team effort toward achievement of our goals.
Thanks for stopping by this post.



We invite our audience to put in comment section whatever the want to share about Splinterlands.
Warm regards
src1 |