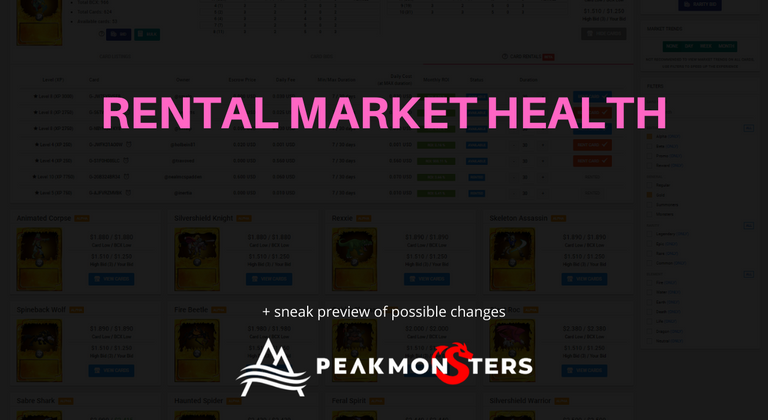 THE DATA
I think since it started many months ago it's gone up pretty consistently ... it's grown steadily and when i wrote this post a couple days ago we were up to 6282 cards being rented out. (Aka Open Contracts)
I'm finally posting this and I see that since then it's gone up another 50
However, I don't check every week and the last check i did was over a month ago when it was about 4500 open contracts.
DAILY
Not counting Escrow that represents $158.18 in daily fees.
And the top renter is $24.67 a day which is now only 15.5% of the market... which is nice to not have too much of the market dependent on one account.
Next highest is $15.92 a day.
RENTERS
19 Accounts are spending at least $1.50 a day on rentals.
9 of those accounts made it into the top 100 last season
And there are a few others that rent as well.
So well over 10% of the top 100 accounts at most times are renters (all or at least a good portion of their cards)
COMING UP
I have a proposal I'm making that can help for OWNERS RENTING out cards.
Here's the rough draft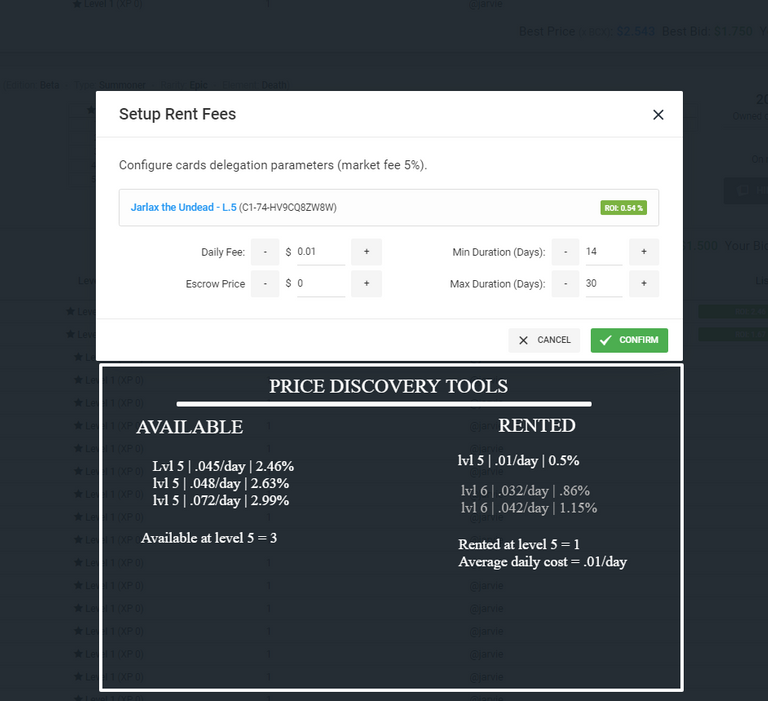 What happens is i submit something like this and then usually @asgarth tells me if it's doable and then often makes something much better using that seed of an idea and his knowledge of programming.
What would the owners think?
---
The RENTERS UI changes are much more involved than this... and may take more time.