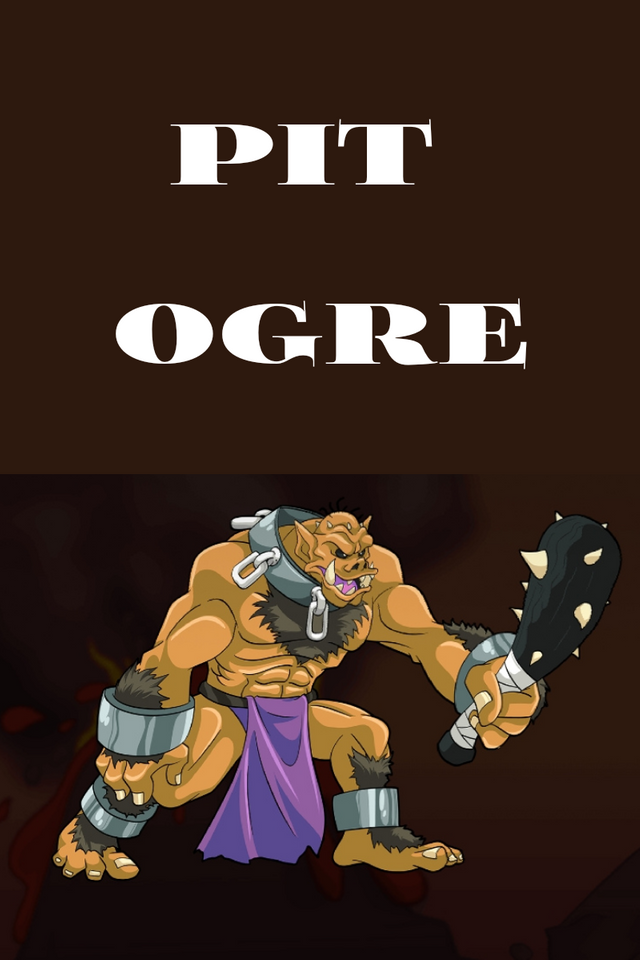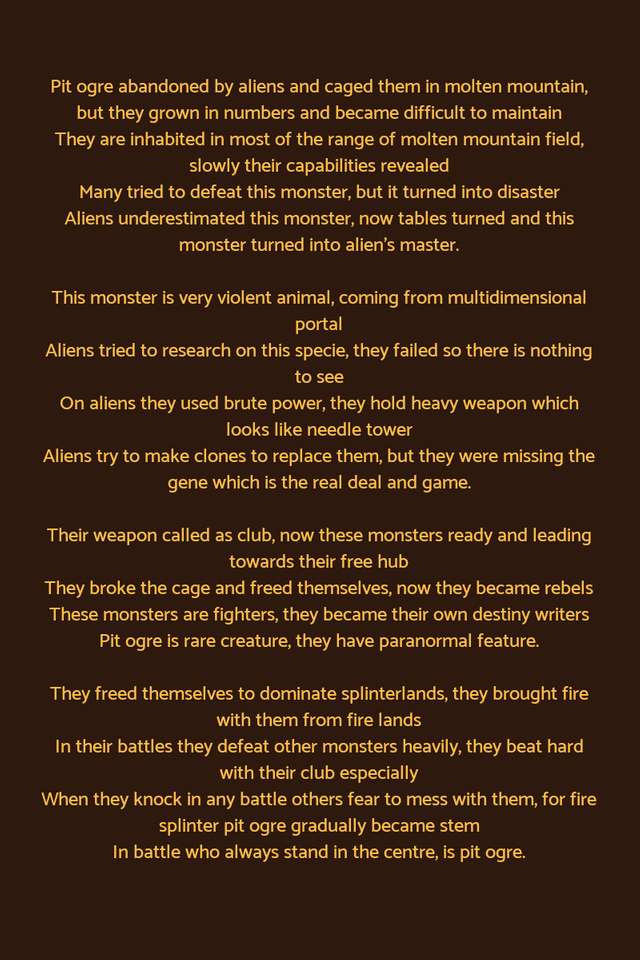 Pit ogre abandoned by aliens and caged them in molten mountain, but they grown in numbers and became difficult to maintain
They are inhabited in most of the range of molten mountain field, slowly their capabilities revealed
Many tried to defeat this monster, but it turned into disaster
Aliens underestimated this monster, now tables turned and this monster turned into alien's master.
This monster is very violent animal, coming from multidimensional portal
Aliens tried to research on this specie, they failed so there is nothing to see
On aliens they used brute power, they hold heavy weapon which looks like needle tower
Aliens try to make clones to replace them, but they were missing the gene which is the real deal and game.
Their weapon called as club, now these monsters ready and leading towards their free hub
They broke the cage and freed themselves, now they became rebels
These monsters are fighters, they became their own destiny writers
Pit ogre is rare creature, they have paranormal feature.
They freed themselves to dominate splinterlands, they brought fire with them from fire lands
In their battles they defeat other monsters heavily, they beat hard with their club especially
When they knock in any battle others fear to mess with them, for fire splinter pit ogre gradually became stem
In battle who always stand in the centre, is pit ogre.

SOURCE
Steem On.

You can support my work through below mediums too.
BTC:
3GJCQPyxQMc5zQasc3EoW7vnV2fKpp9aY9
ETH:
0x514d948ead79d7f8db680173c266a39cd2677c98
LTC:
3DxFQhqaxetpGUciAT5axAdztVVr9QowEb
BAT:
0x193ce1410d4acefd0ee24577d575f087f164ed48
DASH:
7aNhxUxH8NbYDL9TciuGHHERwjL143NCUo

Discord Channel Links:
TEARDROPS: https://discord.gg/wC7H4Rt NATURALMEDICINE: https://discord.gg/wQnDNpv
(Cover picture is screenshot taken from the Steemmonsters platform and edited with the Canva).
"This is my original work."
Stay Blessed.
Spread love and spread kindness.
Thanks and regards, Chiranjeevi Sarikonda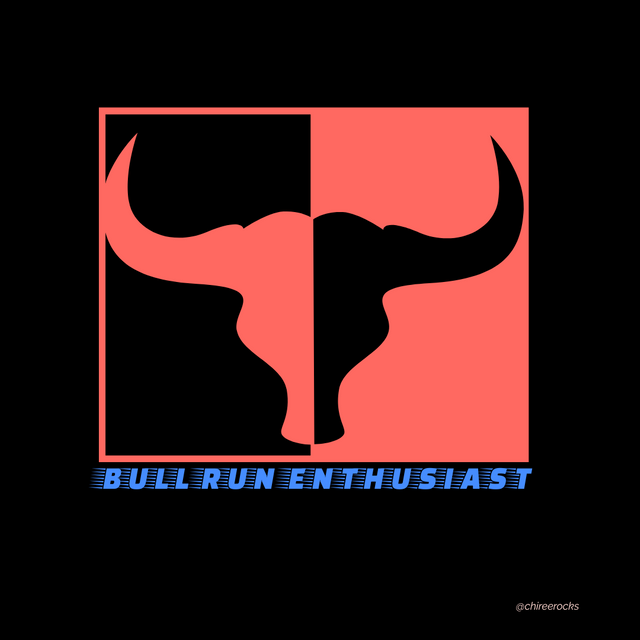 (If you want this logo, let me know in the comment section.)