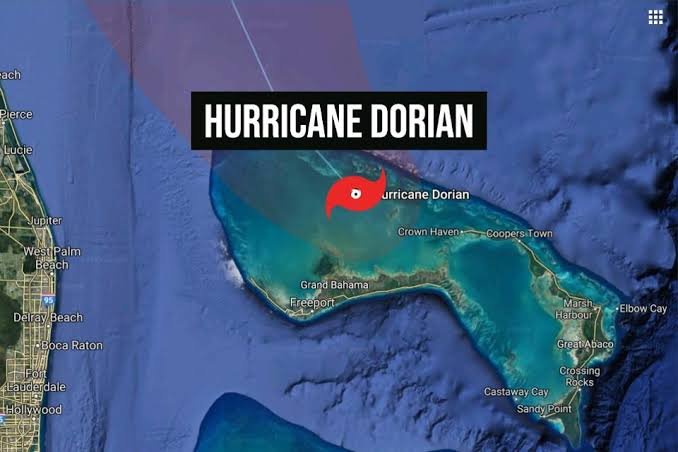 ---
We pray for our friends far away in the path of Hurricane Dorian, keep them safe like you protected them against Hurricane Irma, Katrina(the costliest Atlantic hurricane $125.0 billion in damages), Harvey and several other devastating ones.
To those mourning their lost in the Caribbean, where the Hurricane has been on the rampage from August 26 to August 28, the storm affected Caribbean nations and territories devastated by hurricanes Irma and Maria in 2017, grant them peace of mind and the fortitude to bear the loss.
Fill their hearts with joy and hope left by the departed souls and make your merciful face shine upon them that they might be saved, Amen.
A Little Fact about Dorian From Wikipedia
Hurricane Dorian is a weakening tropical cyclone currently affecting the East Coast of the United States and threatening Atlantic Canada. The fourth named storm, second hurricane, and first major hurricane of the 2019 Atlantic hurricane season, Dorian developed from a tropical wave on August 24 in the Central Atlantic.