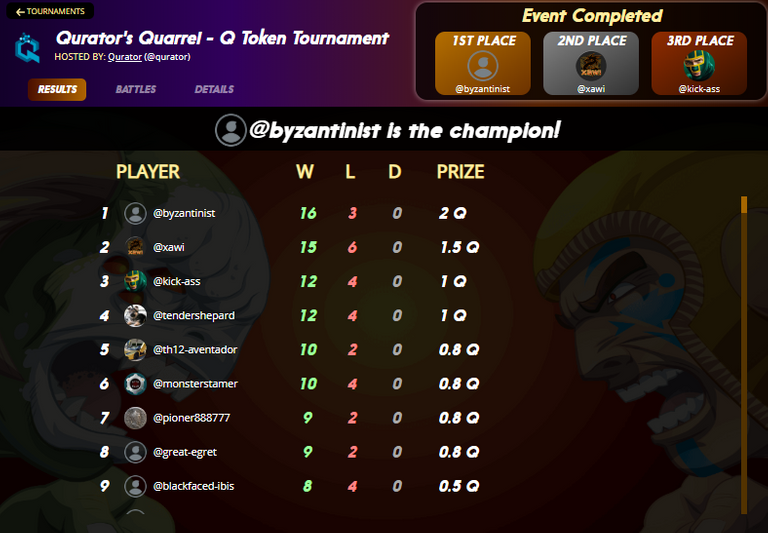 ---
I just wanted to say I am happy so many of you awesome peeps joined in on the fun. Being the noob that I am, when the creation page asked me the limit of players I didn't leave it blank. Just threw 256 in there, didn't think we would actually hit that number. Saw many entries early on, was wondering, hmmm... bots? Profiles without pictures? Anyway, in the end, 195 checked in and the rest is history! Thank you everyone for playing! Hope to see you all again at the next battle!
Those last few battles were insane and I have to hand it to @byzantinist who took 1st place! Well done!
---
Did you hear about the Qurator witness? Qurator is my main project here on Steemit and it has grown to over 1700 members. We are proud to announce the witness is now live! If you like what I do here on Steemit consider voting for Qurator as a witness. =)

Via steemit.com.

Thank you for reading! Steem on Steemians!