First thing first: I am a proud owner of 135 SP, and my 100% upvote worth of 0.002$. it's a huge amount of money! I am not a millionaire yet, but it is close.
I also have 1037 SPT, 209 BATTLE and 928 SPORTS staked. Wow. At this point I am already envy myself. But hold your breath, that's not it.
I have 1598 Dark Energy Crystals and 3 (three!) BEERs. Seven more BEERS and I will start to give them away myself.
---
Дорогие русскоговорящие друзья, в этом посте я хвастаюсь своими сбережениями на стиме. Большая часть из них накоплена исключительно благодаря вам и вашей неиссякаемой поддержке. Спасибо за нее.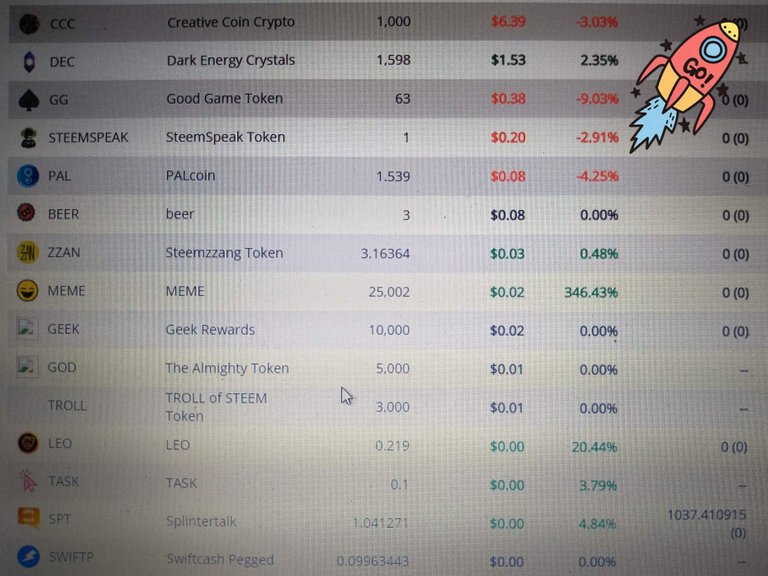 Posted using Partiko Android