Understanding basic strategies, knowing the different abilities of your monsters and following the rules of every game is a key to the splinter land games. Talking about the splinter land games am still a novice even if I end my seasons at champions 1 because every of my quest has different strategies of playing. The more I play the game the more I learn and unlearn basic strategies, every summoner and monster has their different abilities.
As we all know the fire summoner increases your malek attack, the water summoner increases your magic abilities, the earth summoner increases your life, the life summoner increases your shield, the death summoner reduces your opponent meleek attack and lastly we have the dragon summoner, they are different with different abilities. So understanding their abilities helps you to make the right choices in building up your teams for battles.
Today's game was with the life splinter card, it went well because I did not suffer much defeat before completing my quest. Here are my rewards for today.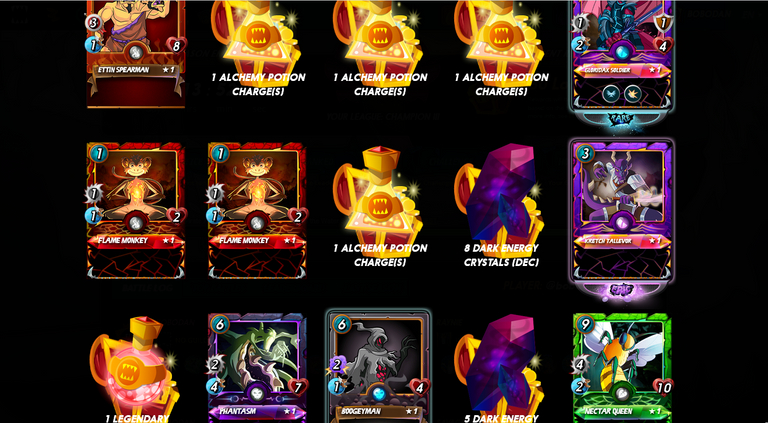 Thanks for reading this post today am grateful you stopped by to check on my post today. More games are still going down at the moment see you guys later. Bye for now.