Hey Guys,
I am back again to share the update about my today's battles in Splinterlands game.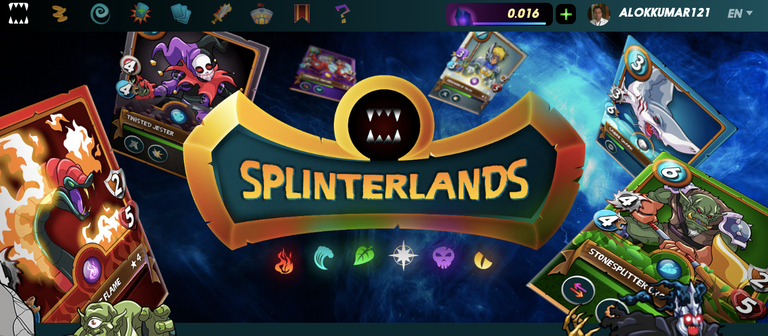 MY today's battle was for Fire splinter and I played 11 battles. Today I got the card - Creeping Ooze which value is 15 DEC and 0.02 cents. Value is not much important for me as of now and I am focusing to improve my rank, level and more card collection regardless of value.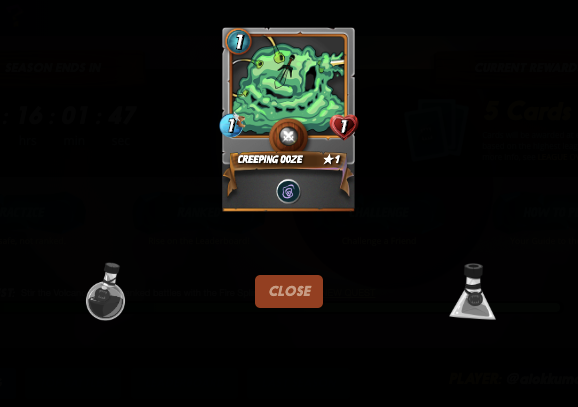 This is my card collection in 3 days and so far its great because I am earning card everyday. Last 2 days my quest was for death and today it was for fire splinters.

---
I played 11 battles and won 5 out of these and its was fun.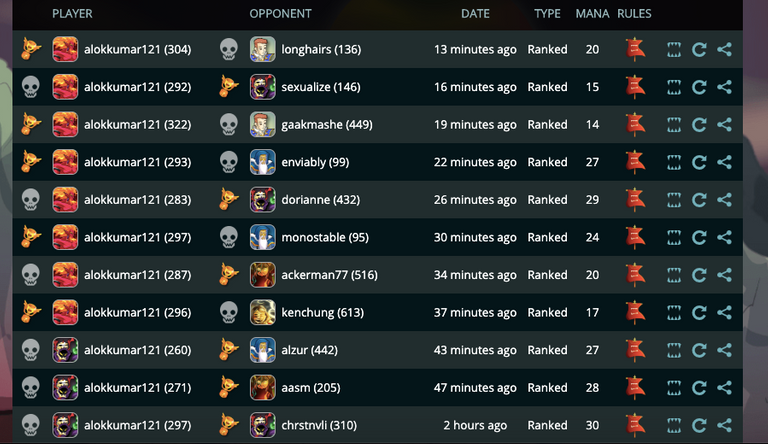 Malric Inferno was my summoner in all the battles and others like Goblin Shaman, Serpentine Soldier, Pit Ogre, Kobold Miner
and Giant Roc were my monsters depending upon the mana. Today I tried different strategy that also worked nice.
---
My profile growth remain almost same league is Bronze so if I stay in this one for another 5 days then I will get 5 cards however I am trying to increase it so hopefully I will play to be in next level by the time this season ends.
---
On-boarded One Player @certain through my link-
You read it right guys that I have on-boarded one player using my affiliate link and he will be in action shortly. I liked this game very much so want all my steem friends to come here and enjoy the fun. I think together it will be more fun on SM. I will continue to work on my affiliate link and will try to bring more people on splinterlands.
---
That's all for today guys and I will share another splinterlands post tomorrow after the game. I will keep on sharing my daily journey.
Thank you so much.
If you also want to be part of this fun game then please join through my affiliate link-
https://splinterlands.io?ref=alokkumar121
All images shared above are taken from the website of https://splinterlands.io/