How I Played "Armor Up" Rule | SPLINTERLANDS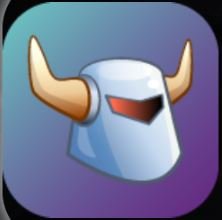 Hello everyone, this time I am gonna show you one of my recent battle showing you how I play with Armor Up Rule and gonna try to explain why I picked the splinter element and the monsters I've used.
ARMOR UP
In case you haven't encountered this rule set yet (Or like me when I started playing and just ignored the rules), Armor Up Rule will give all monsters +2 Armor.



Essentially almost giving them plus +2 damage they can absorb. Almost since magic damage ignore armor.
CHOOSING LINEUP

Above are the complete ruleset for the battle I will show. Base on those, I've chosen to use Fire splinter because I would like to use 1 monster in particular "Flamesmith".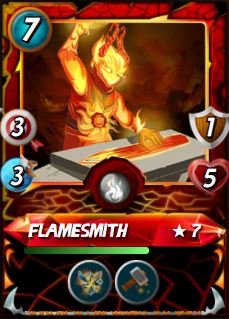 Why choosing "Flamesmith" is the route I picked?
Its skill is a big help for the ruleset. Its basic skill is "Shatter" have a great counter for the ruleset given.


And on Level 6, it will have another skill which have great supporting ability for team and great synergy for the ruleset
LINEUP POSITION
SUMMONER = MALRIC INFERNO ~ I chose this card because this is the only high level summoner for fire splinter I have 😅
1 = LORD ARIANTHUS ~ Using him because of its skill set which have a great counter to magic damage which ignores armor
2 = GIANT ROC ~ Deals decent damage and have good synergy with the summoner
3 = FLAME MONKEY ~ Another monster with repair. Good synergy with the ruleset and the monster Flamesmith
4 = SERPENTINE SPY ~ Great damage source with skill opportunity to quickly kill of low level monsters
5 = FLAMESMITH ~ I consider it the MVP of this battle, since the opponent have a monster with the skill "Protect", it gave Flamesmith the upperhand since it will just destroy any armor in excess of its damage
6 = ETTIN SPEARMAN ~ Deals a great amount of damage and coincidentally it has lower speed compared to Flamesmith and attacking after the flamesmith destroyed the armor of enemy frontline.
COMPLETE LINEUP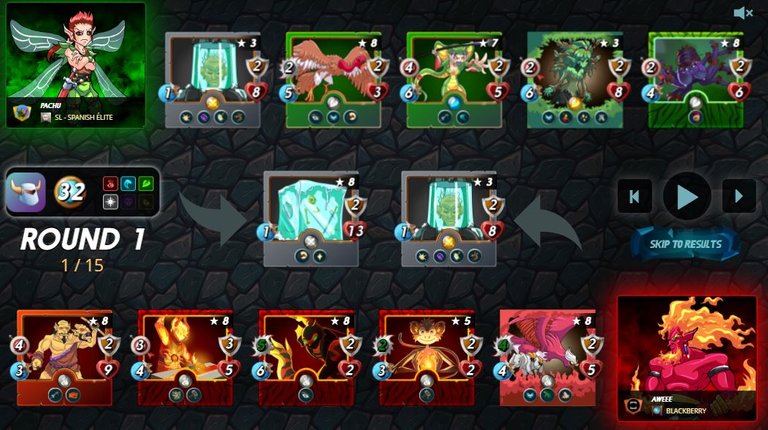 Click image above to watch Replay
LAST ROUND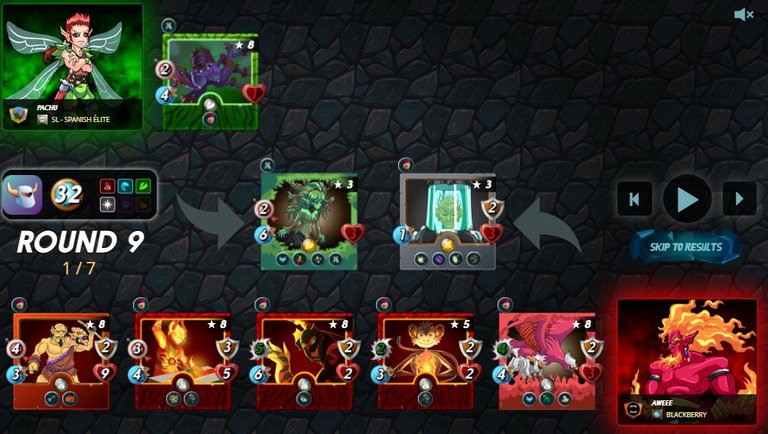 ~Not even a single monster died in my team and the enemy team only have oneshot worth of hp left. It is not even a one sided battle from the start since most of our monsters have almost max level for the current GOLD League. He even have 2 Legendary monsters while most of my monsters are only common ones.
KEY TAKEAWAY
Using max level monsters is not a guaranteed way to winning. The best way is to make use of what you have. Knowledge and experience should be one of the things you use.
~
~
~
***Interested in playing and earning? Click my referral link below and after you have purchase your summoner's spellbook, I'll give you back $0.50 in DEC.
https://splinterlands.com?ref=aweee
---
---