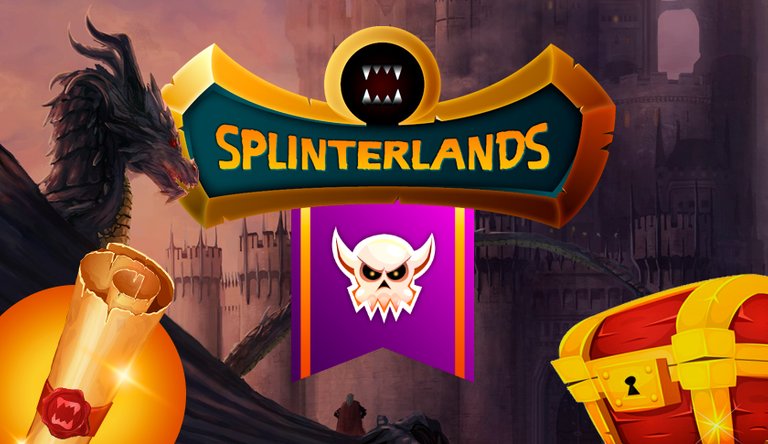 Splinterlands – New Reward Cards!
Gremlin Blaster, Gelatinous Cube, Spirit Shaman, Screeching Vulture, Silvershield Assassin, Baby Unicorn, Octopider, Ettin Spearman, Zalran Efreet, Serpentine Mystic, Fire Spitter and... The Kraken!


QUEST: Gloridax Revenge – Win 5 ranked battles with the Dragon Splinter
For too long bounty hunters have been after valuable dragon scales, teeth, and other highly prized possessions. Now it is time for the Gloridax to take their revenge!

BATTLE LOG VICTORIES
LEAGUE: GOLD I
REWARD: 8 Reward edition cards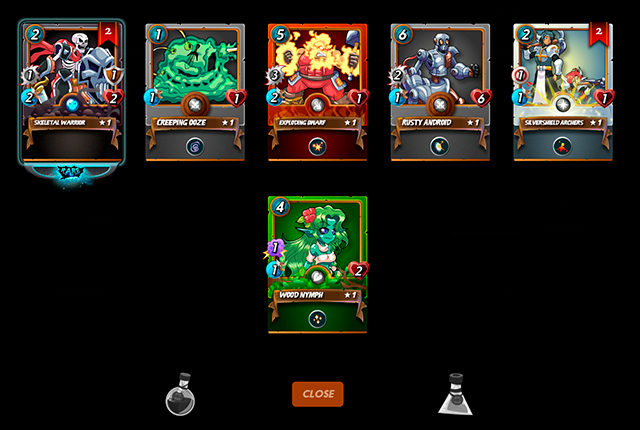 | CARD | RARITY | FOIL | DEC |
| --- | --- | --- | --- |
| Skeletal Warrior x2 | Rare | Regular | 120 |
| Silvershield Archers x2 | Common | Regular | 30 |
| Creeping Ooze | Common | Regular | 15 |
| Exploding Dwarf | Common | Regular | 15 |
| Rusty Android | Common | Regular | 15 |
| Wood Nymph | Common | Regular | 15 |
TOTAL: 210 DEC

PeakMonsters [ALL-1]
TOP-5 SCROLL HUNTERS


GUILD QUEST LODGE
PeakMonsters [ALL-1] need raise Guild Hall level to increase level cap
| LEVEL | QUESTS COMPLETED | DEC BONUS | SHOP DISCOUNT |
| --- | --- | --- | --- |
| | 805 | + 9% | 5% OFF |