Rathe - New Splinterlands Chaos Legion Summoner - Overanalyzing and Speculating!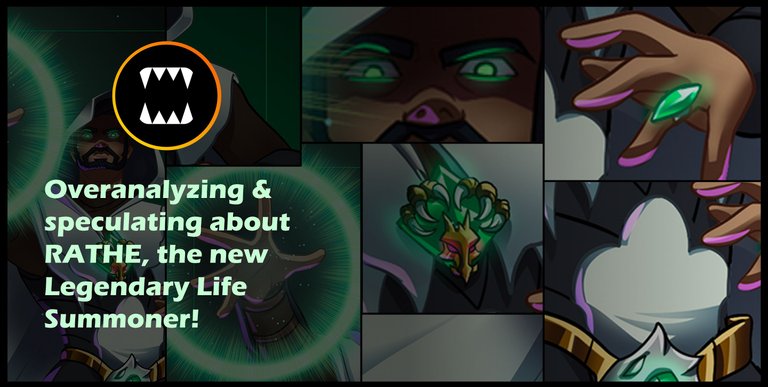 The eye candy at this week's Splinterlands Town Hall was for Rathe, the upcoming Legendary Summoner airdrop for the Life Splinter that will land when the 9 millionth Chaos Legion pack is sold! No abilities were disclosed yet... so let's totally overanalyze every aspect of the art and the name to speculate what might be!
"Rathe" definition
/rāT͟H,raTH/
adjective [ARCHAIC • LITERARY]
(of a person or their actions) prompt and eager.
(of flowers or fruit) blooming or ripening early in the year.
Looking at the definition of "Rathe" and assuming that Rathe is neither flowers or fruit... we can guess perhaps that he is "prompt and eager". "Prompt" and "Eager" in battle would probably translate to speed. He eagerly sends his monsters into the fray! Alternatively, he's an early bloomer and he's ripe, which could translate to him being... awesome for farming land? 🤣
Rathe << >> Eh Tar
"Eh Tar, also known as Professor Rathe, is the primary antagonist of the 1985 film Young Sherlock Holmes." ... "He is also the leader of the [[Rame Tep]], an ancient Egyptian society worshiping Osiris, the Egyptian God of the Dead. They are renowned for their deviance from traditional beliefs and performance of violent and sadistic rituals, most notably human sacrifices."
Read backwards, Rathe is "Eh Tar", who was one of Sherlock Holmes' frenemies. Eh Tar sacrificed victims to the god of the dead. Could that mean our Rathe is a bit of a life&death manipulator himself, perhaps reviving monsters on the battlefield?
The green ring
"(Eh Tar) has a ring that is highly reflective, and is designed to hypnotize those who are forced to stare at it for a time."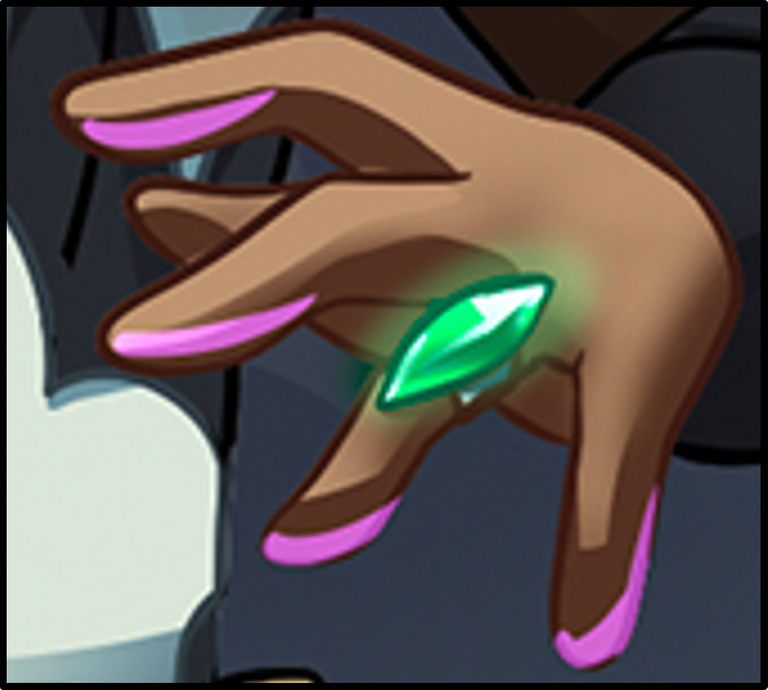 Reflective eh? Blind perhaps? The green hue could perhaps coincide with phase, which is a magic ability of sorts. Could Rathe give Phase to his monsters? That would be a first for summoners, and an impressive ability to counter opposing magic teams.
Miss me on a cloudy day
Don't stare too hard, but there's a strange cloud-shaped mirror right above Rathe's... belt buckle.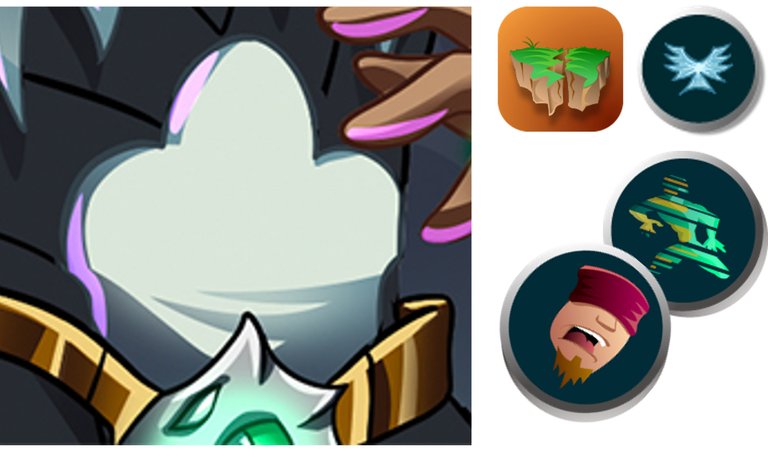 The cloud could signify flight... or maybe he causes an earthquake for the opposing team (wonder if in the future rulesets could turn into summoner abilities!). Or the mirror is a further hint about the potential of Blind or Phase.
Dragon eyes
His cloak brooch (pin?) is a dragon with pink eyes. Could this be a synergy with the beautiful Time Mage, who also has pink eyes? She does slow, further reinforcing the theory about speed. OR the pink eyes mean... pink eye! Affliction on all enemies!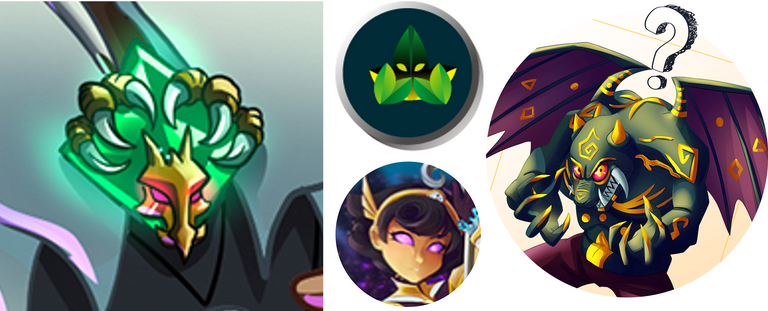 Alternatively, this will be a synergy with dragons. He can... summon dragons even though he's a Life Summoner!
It also looks a bit like the Camouflage ability, so maybe he hides all monsters in the back row, essentially making the leading monster Taunt!
Magic attack
Of course what seems like the least subtle hint is that he's carrying no weapons and appears to be a Mage himself, suggesting some time of Magic buff. Given there aren't magic buffers among Life Summoners today, this seems like a reasonable speculation.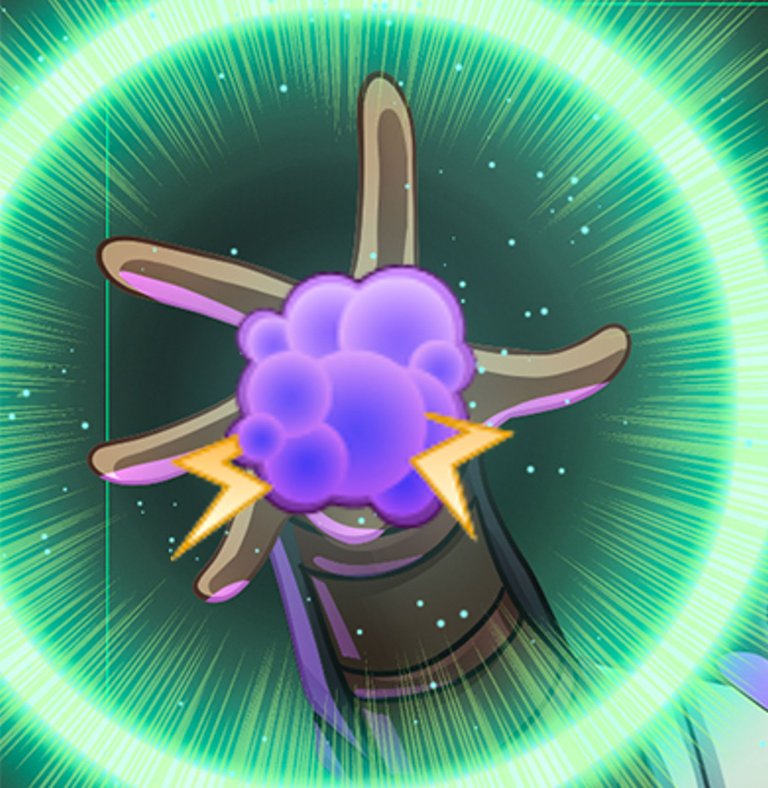 Back to the Phase theory...
Take a close look at Rathe, then look at the Phase icon...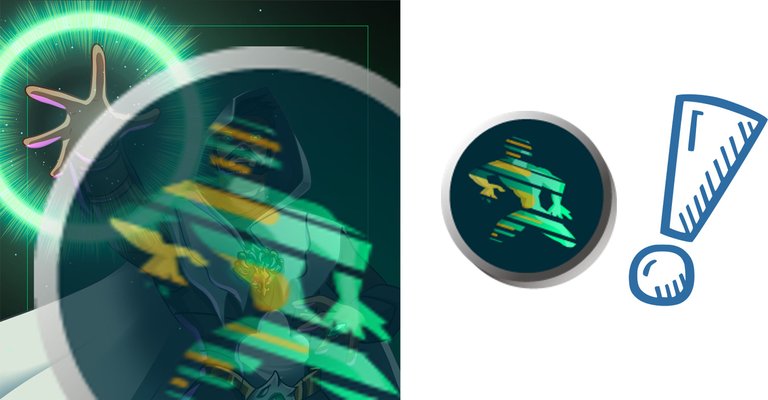 BOOM! A bit of magic and you can see he's that dude! The color scheme matches, and he's striking the same pose. Not so subtle, Rathe!
Laser eyes
Whatever you say about Rathe, you can't deny he's a true believer of Crypto. He's definitely buying the dip on $SPS and staking all of it 🤣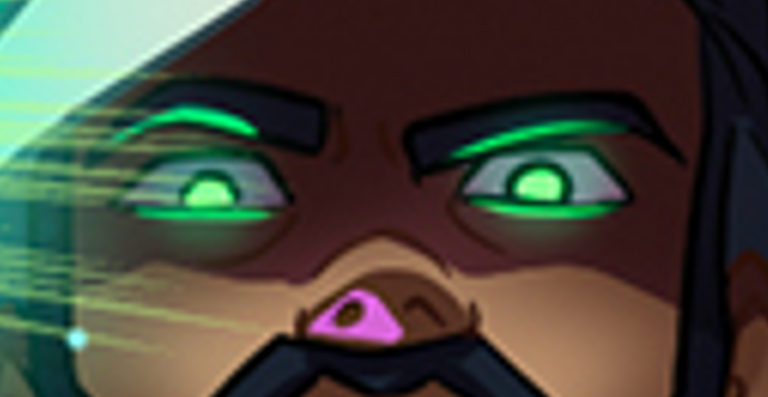 Summary
Ok so where do we land with all this? If I was a betting man, I'd say Rathe will add magic damage, speed, and Phase, which would certainly make him a very powerful Legendary summoner. That or he'll give a +50% buff to your DEC rewards, create an earthquake for the opposing team, and bloom in the spring.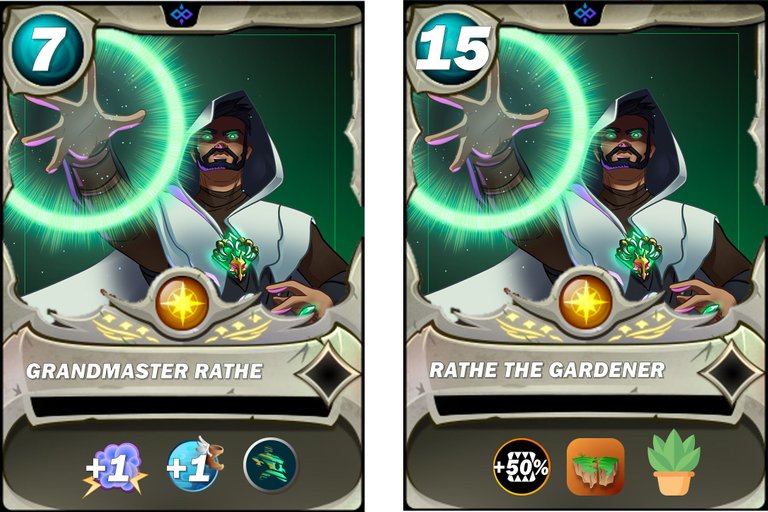 ---
---