Let's Digitalart - Character Re-Design "Maylor Crowling"

Hello and Welcome to my Fanart Series.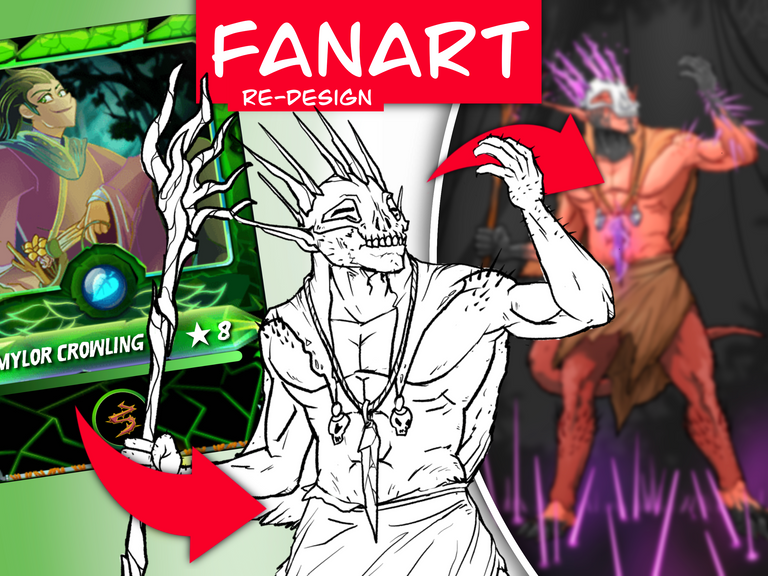 Today we take a closer look at the Earth Summoner Card "Mylor Crowling" and make a redesign of the Charakter.
A thank you goes out to @monster-curator who suggested to me a redesign of this powerful Summoner.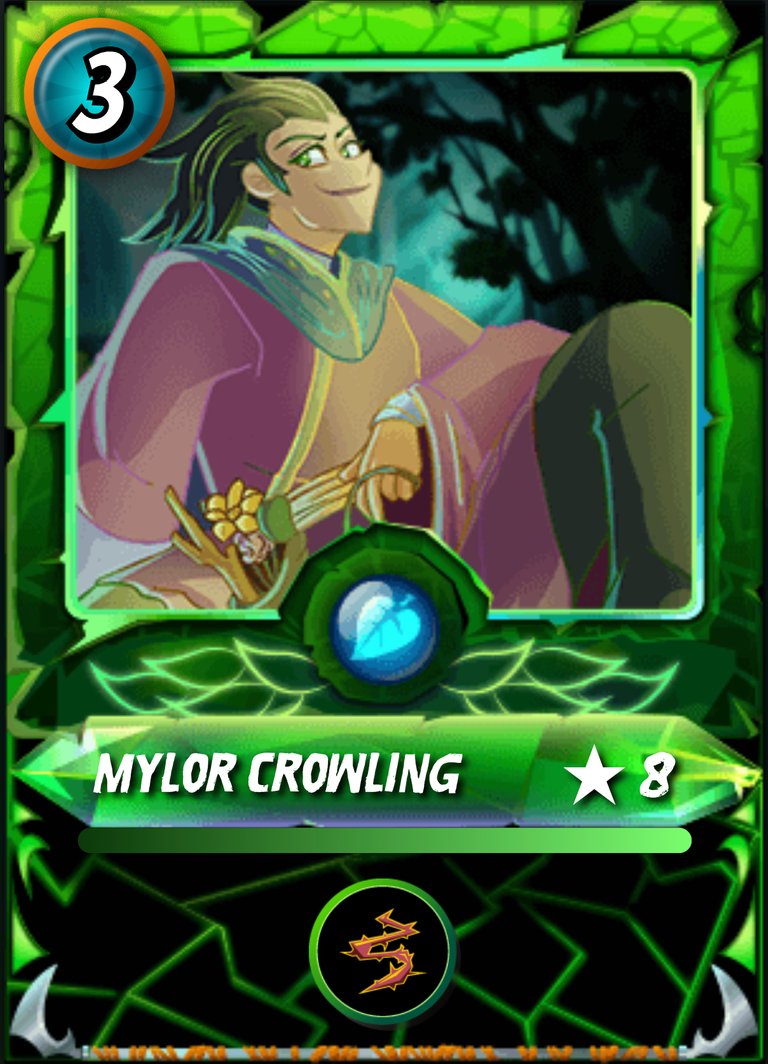 Mylor Crawling...the Charakter Design is good but nothing special for such a powerful card. He looks too harmless to me and I also miss some thorns.
I decided to make Mylor a dark Charakter. In my mind I created a lore...
Mylor was once a noble, wealthy, and decent man. one day as he was riding east through the dense forest, he noticed a purple glow in the swamp.
He had heard of the rare Dark Energy Crystals but had never seen it with his own eyes.
According to old stories, these crystals are said to have an ancient power within them.
He reached out his hand and grasp into the swamp ... a stabbing pain passed through his fingertips into his hands!
This pain dragged him slowly but with a tremendous force under water.
He would never leave the swamp again.
---
---
Lets stars with a look at the rough Illustration Process: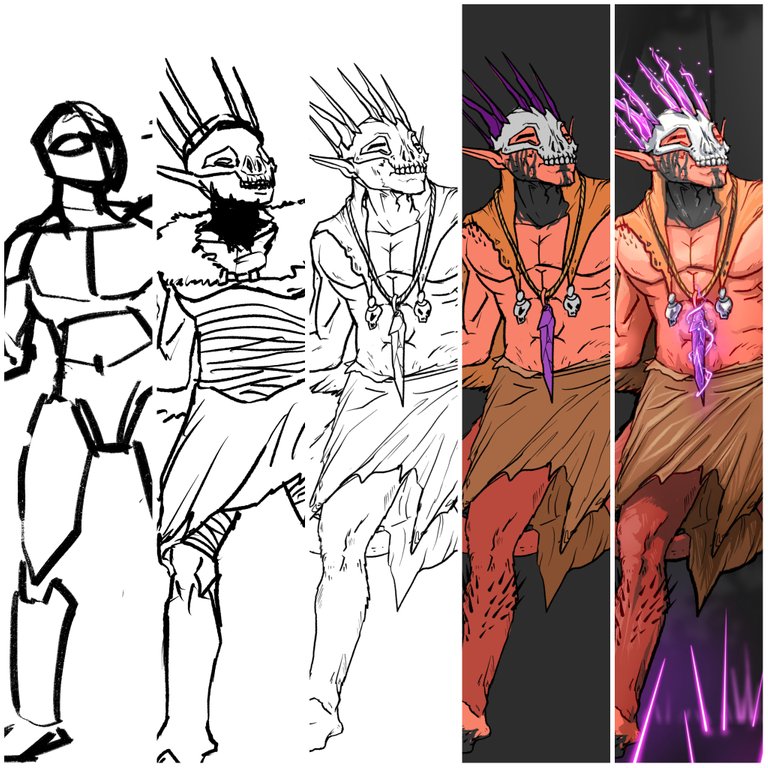 My first sketch i do is always very rough. It is only a rough guideline for me what shape and proportions my illustration will have.
then i work on a clean sketch with some more details. This two steps makes it easy to finish a clean and detailed lineart.
Adding some shadows then colours and voilà...
Here my interpretation of "Mylor Crowling"
I made this Fanart as an entry for the Splinterlands Art Contest
you have still Time until Saturday, January 2nd at 10:00 PM CST.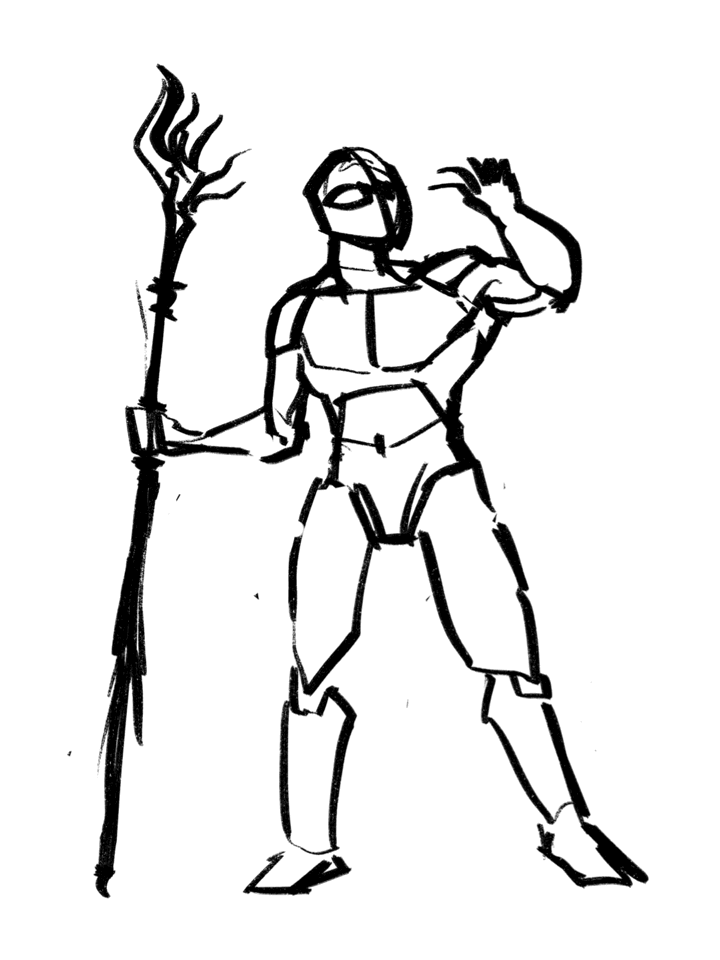 There are so many Splinterland Cards it's hard to choose from. I would love to get some suggestions from you which card should I feature next in my Fanart Series?
---
Here is a recap of the last Fanart I made of the "Spirit of the Forest"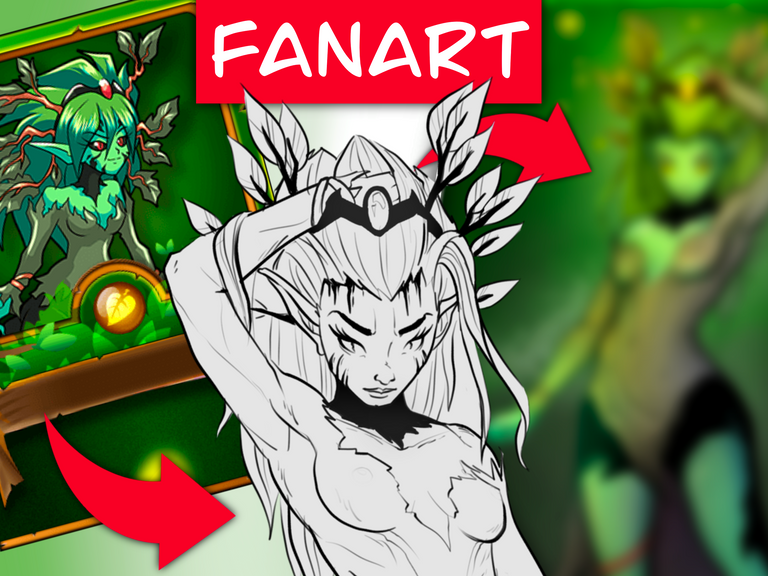 ---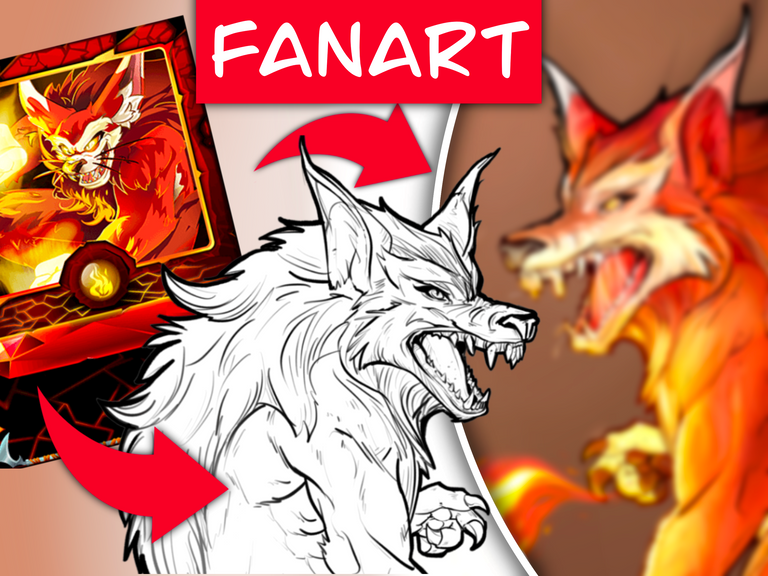 ---
---
You are interested in investing into my Art? You can buy and trade my Art in form of Crypto Tokens so called NFTs.

Check out my NFTShowroom Gallery
---
---
Follow me for more original Illustrations
100 % Orginal works

100 % Effort and Passion !

---

Kommentare gerne auch in deutsch!

---

Stay Creative!
---
---