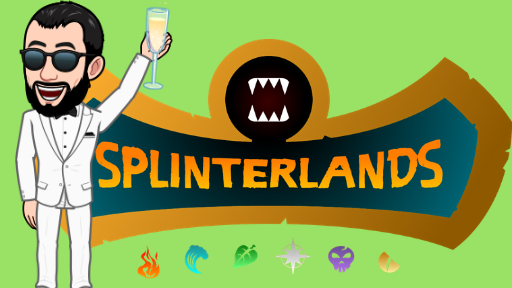 ---
A Toast to Splinterlands
by Chris Roberts
To Splinterlands, to Splinterlands, you're more than just a game,
I raise my glass to you and here your glory I proclaim!
To all your grisled warriors, all safe behind their screens,
To Summoners and Monsters, all the endless battle scenes.
You teach us to persist, to persevere and to invest,
To stay up late in wait of a completed daily quest.
The eager flip of cards in hopes of shiny rarest gold,
The chance to win rewards whose worth are still as yet untold.
The chords that you have struck upon the strings of all our hearts,
Have rung out just as clear as all the numbers in your charts!
So Splinterlands, I toast to you, and though my toast is brief,
My rhymes cannot begin to share the gratitude beneath.
---