I'm wondering if I have an addiction or the great investor hidden somewhere deep inside me pulled my sleeve once again.
But I did it again and I bought something from Steem Monsters...
I did check out earlier today their Kickstarter campaign, but to be perfectly honest I was interested in the new packs, mostly. So I didn't buy then, although they offer some cool packages.
When I've seen a message in discord that we can buy the new Untamed packs from the Splinterlands website, as we normally do, I decided to buy. Who would imagine one can buy from the shop, right? I certainly didn't think that far this morning, lol.
The bad part about this... is the waiting period before we can open them. Instant gratification habits I guess, lol.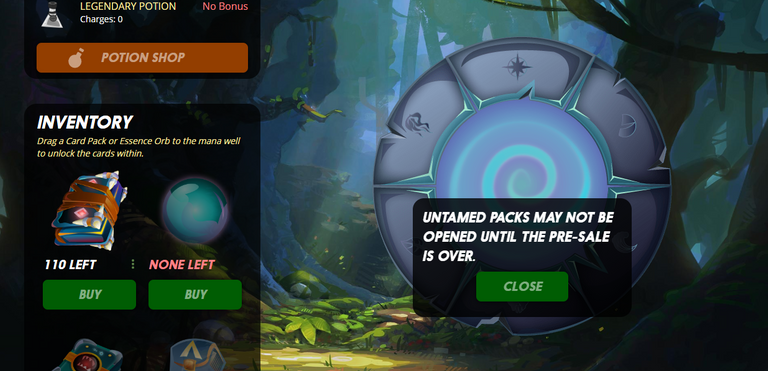 The great part is that I purchased early enough to participate in all future 14 airdrops, plus the 10 extra free packs is a nice bonus!
I certainly won't be on the selling side. Daydreaming about the ROI of these untamed cards 1.5m packs later...