My Favorite Battle Of The Day 10/12/21
Cheap Cards For The Win!
In my favorite Battle Of The Day today I faced a Price Julian summoner. A very rare and expensive card, but not very powerful as Legendary summoners go. But he brought a couple of max level Legendary monsters along to back him up, so he packed enough power in my mind.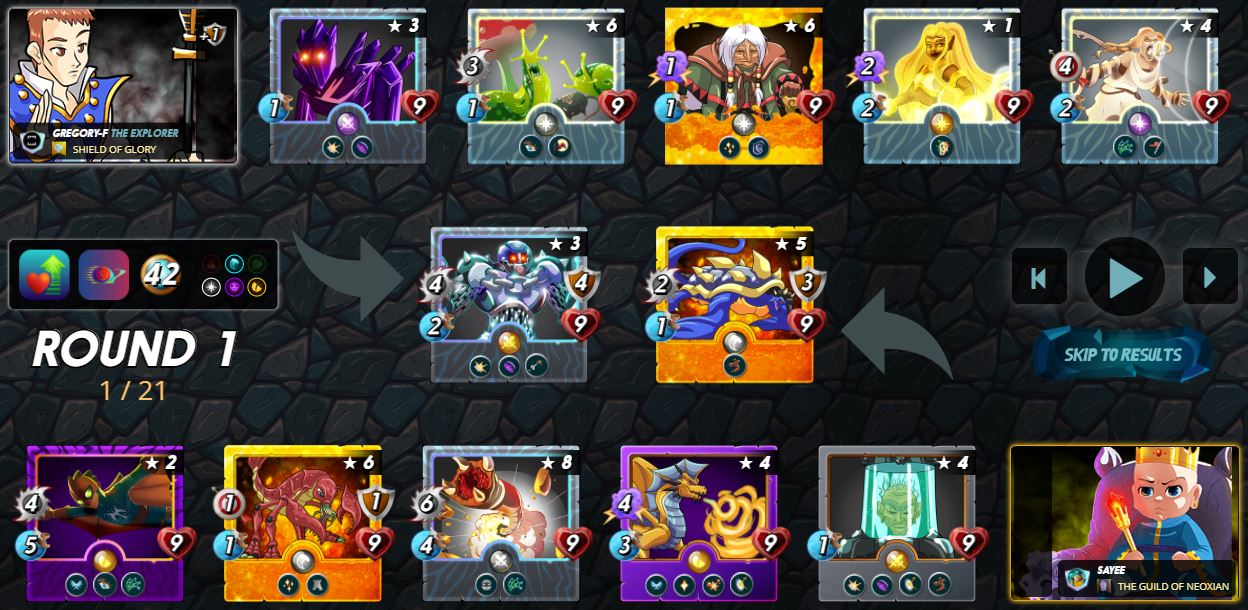 At the start of the match, my team targeted the enemy tank and even though the opposing Crustacean King tried to heal the damage we inflicted, it wasn't enough and the Spineback Turtle was done.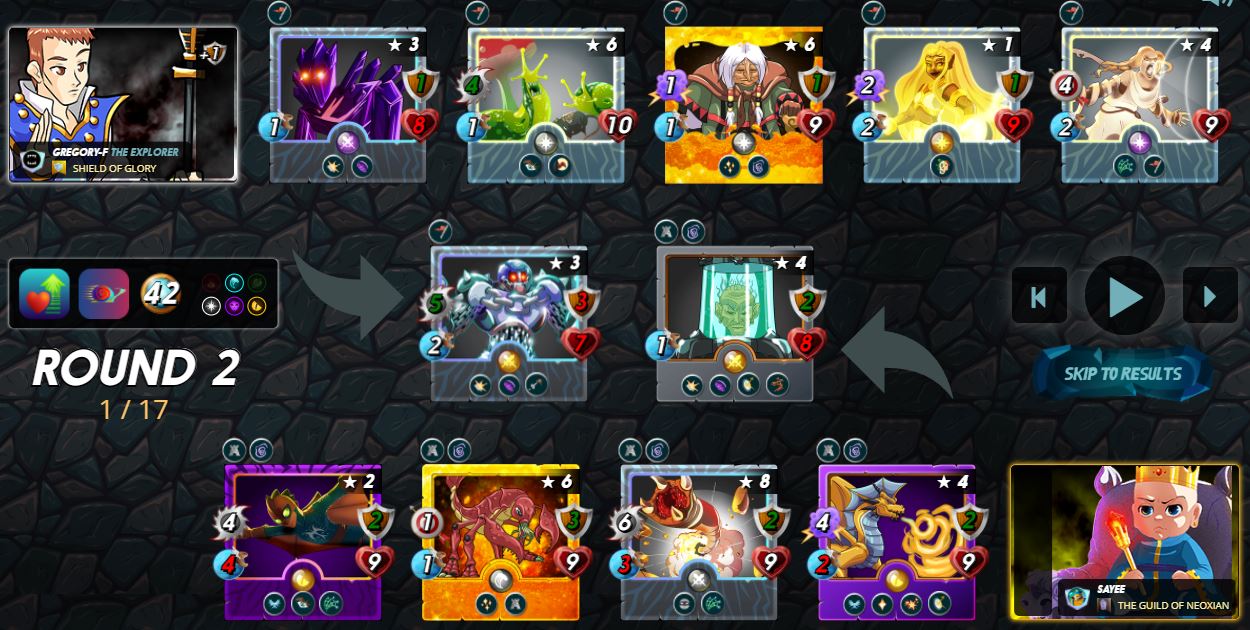 As Round 2 began, Lord Arianthus took over the opposing tank position and made things tougher for my team. A few critical misses by my opponents monsters kept my team strong and in the fight.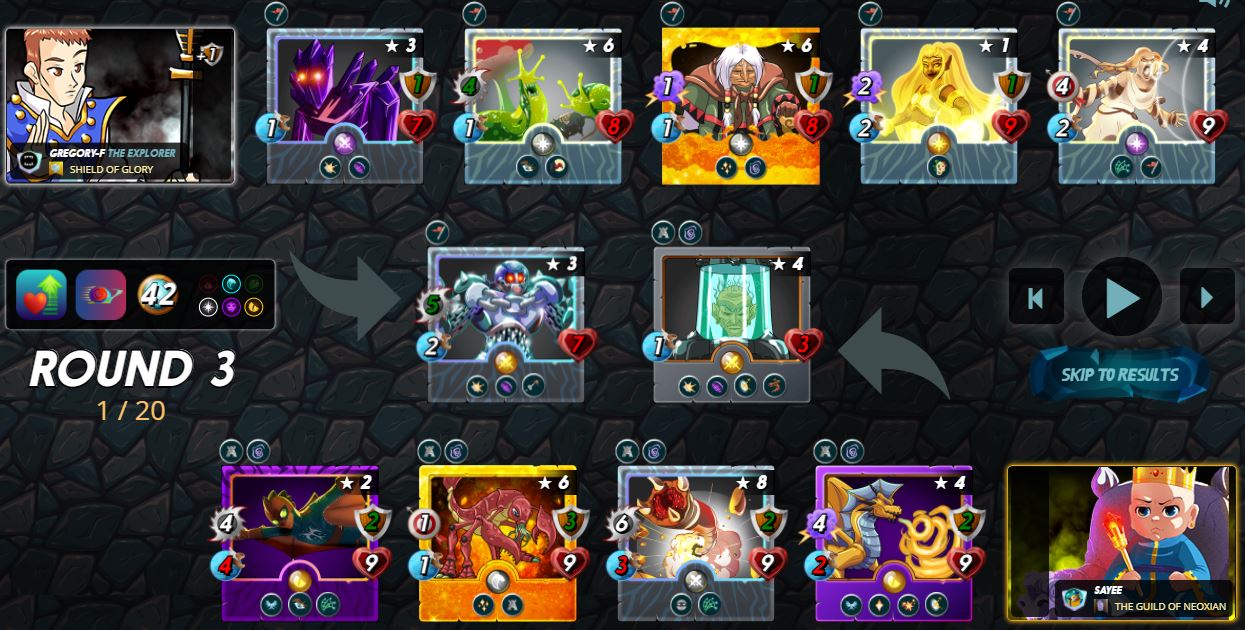 The opponents Crustacean King tried to keep Lord Arianthus healed, but my teams concentrated attacks wore him down and eventually he fell at the end of the third round.
In Round 4 my opponents fearsome Gold Dragon was forced into the tank position. Repeated early attacks by my team doomed him to a quick exit before he could even heal his wounds. Sadly, my Evangelist was finally taken down and my melee monsters lost their buff and the team lost a powerful and accurate ranged attack.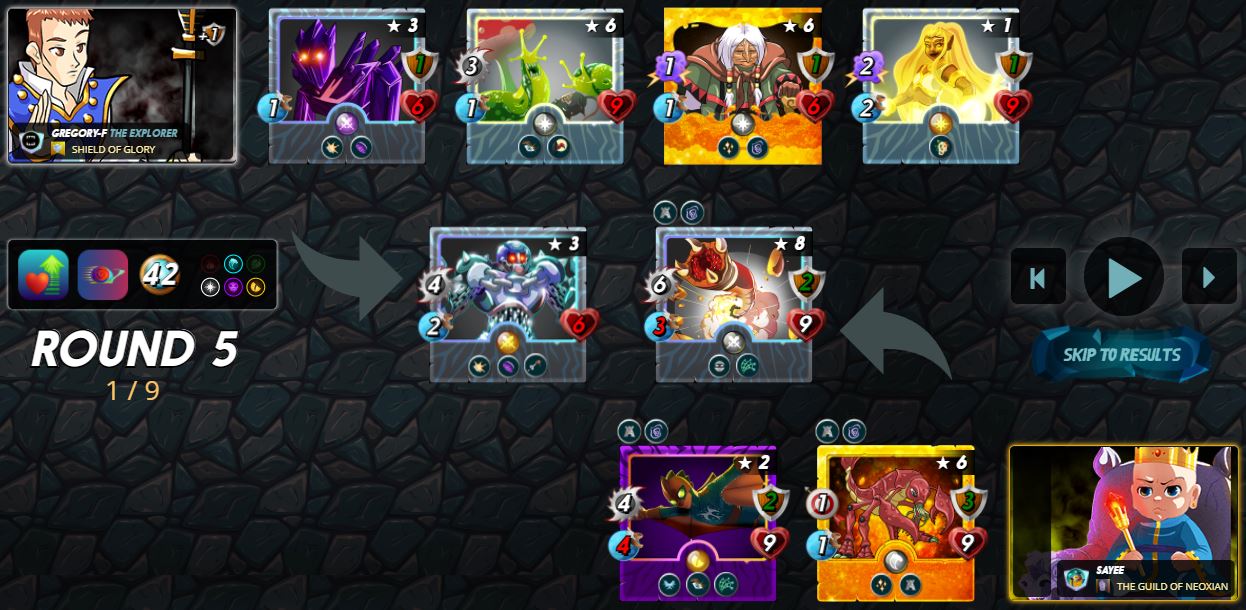 With the loss of the Evangelist still fresh in their minds, Round 5 started with my team once again facing a monster of incredible power in the Sand Worm. They would shake off their thoughts of their lost comrade and lash out ferociously at their newest opponent. By the end of the round the mighty worm was badly injured.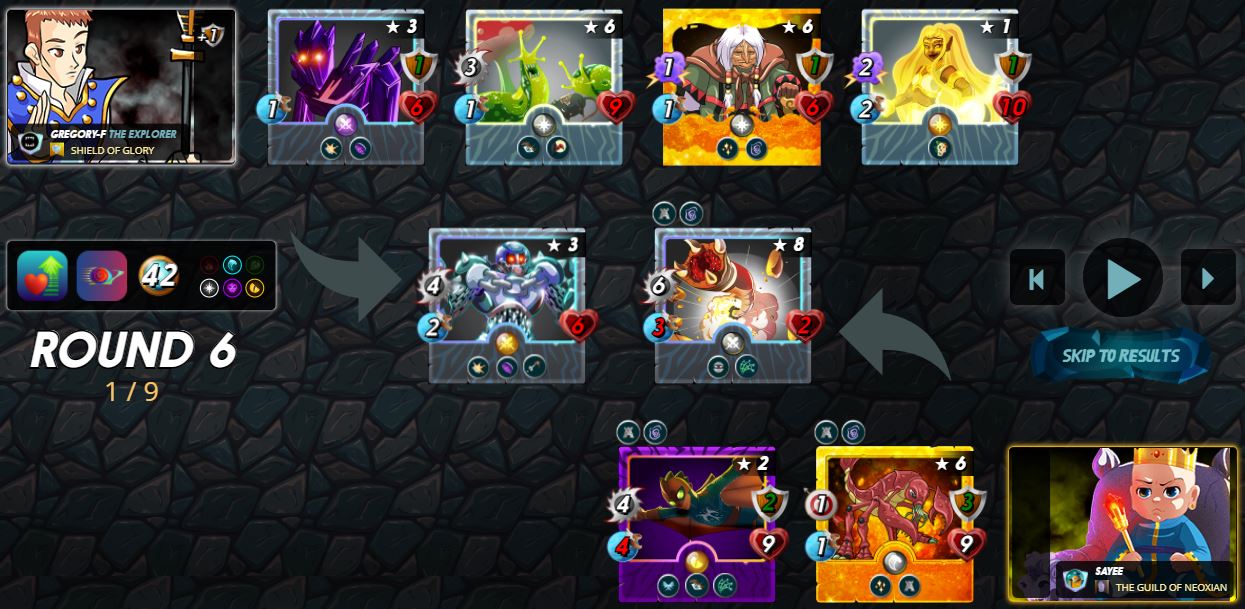 Even though the Crustacean King was quick to heal the Sand Worm as Round 6 got underway, it was to no avail as my Cave Slug and Chain Golem combined to send the behemoth Worm to Valhalla, or where ever Sand Worms go when they perish in this realm.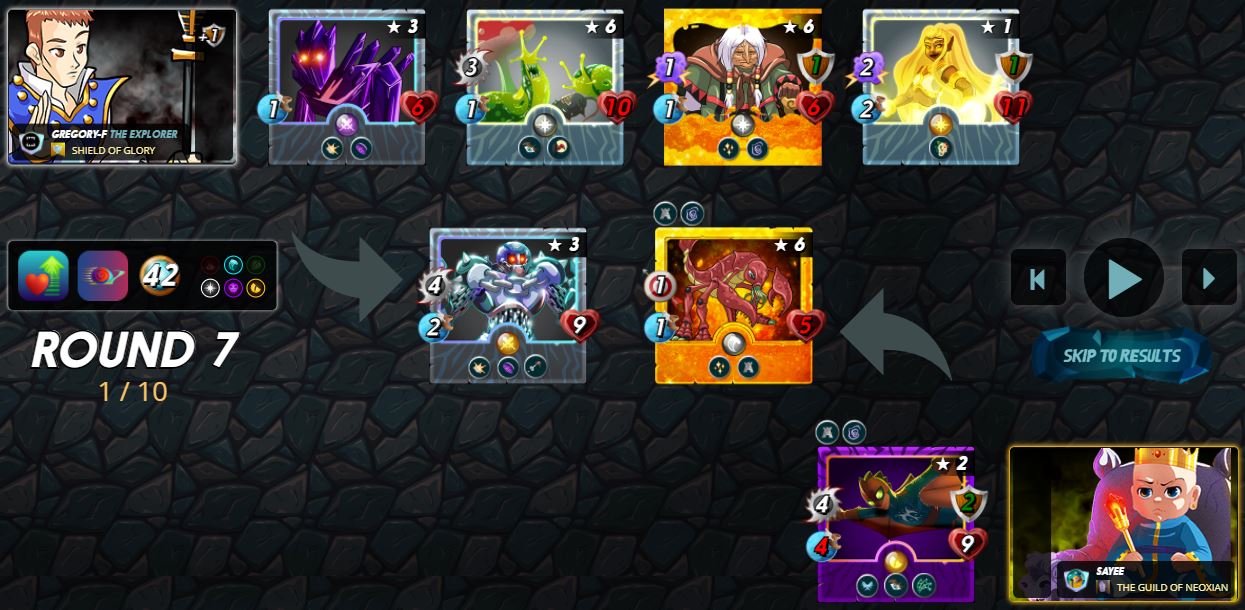 By now the outcome of the match was as good as written in the annuls of the Arena's history as the Crustacean King died in Round 7,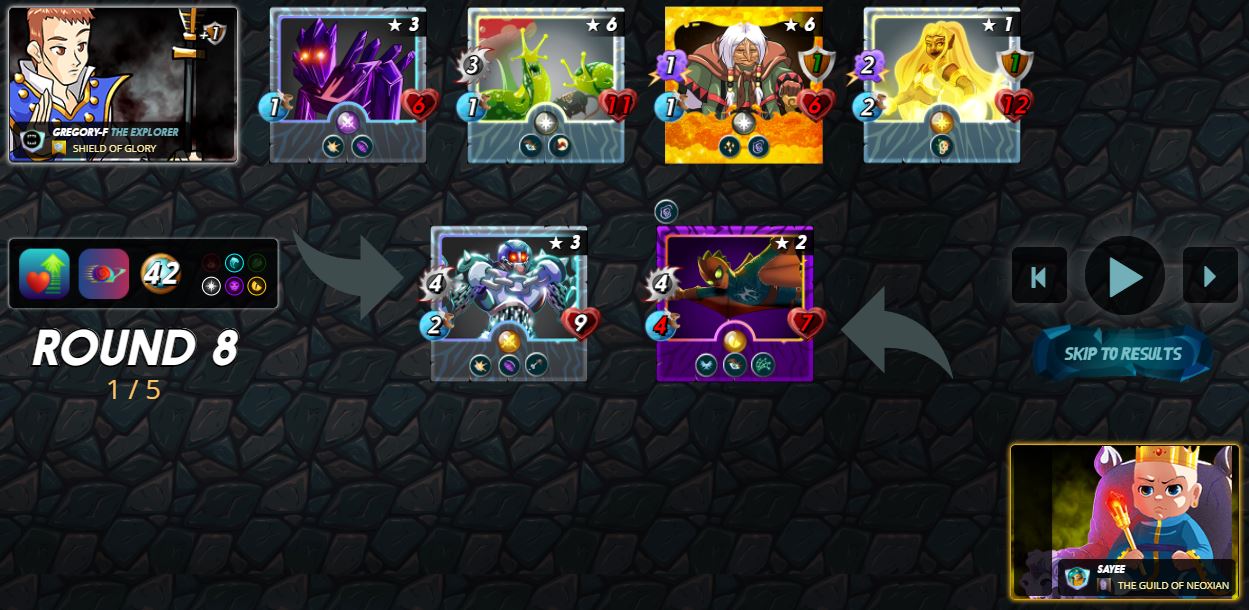 and finally the Dragon Jumper expired in Round 8.
Victory was mine!
You can enjoy the complete battle at this link: https://splinterlands.com?p=battle&id=sl_b7050a114f45bf91d0bc86cb15720656&ref=gregory-f

Have you tried the Number 1 #play2earn game that is fast becoming a household name? Get in on the fun at Splinterlands now!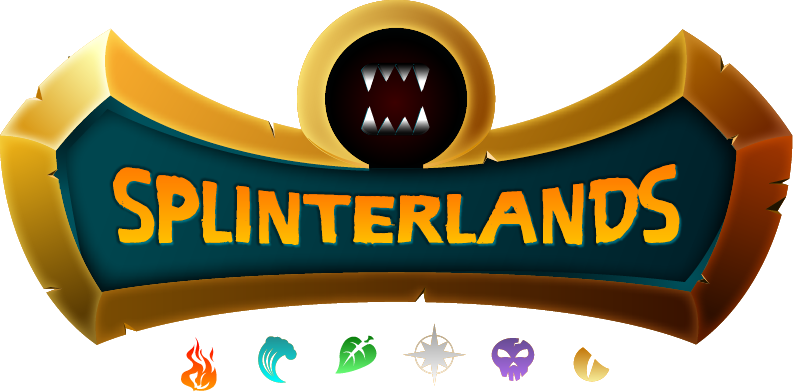 ---
---