Hello Everyone Who Follows Me!!

Today, I would like to thank you all for being followers. I truly appreciate it!
I would also like to give this time to share a project that I have created and to give a brief update.
I have been playing Splinterlands since about January 2020 and it has to be one of the best games that I have experienced playing throughout the blockchain. It pays fairly well and continues to do so. I like the game so much that I created a token on Hive-Engine called Splinterlands Battle Token (SBT). The reason I have done so is that I thought that it would give a Splinterlands player an extra function to the game without using your in-game resources that can be staked or spent within the market. This token is not affiliated with the game in any way, other than giving the holder the option of sending it to players which they thought was a good match.
Since I created this token I have issued 3 million tokens to two following guild members of the "Hive Revolution". Some of you may know @sgt-dan / @leopuma and have heard of @skuuun through sgt-dans twitch streams. I would love for others to take part in this system that I have created and am willing to issue millions of these tokens to whoever would like to take part. The rate I send out has given many people an extra opportunity to earn through the game, without it being a technical part of the game. Also, thank you @sgt-dan for allowing me to talk on stream with you about this token. Hope you have been using it the way we discussed.
If you are interested in free SBT to help start this trend, please message me through discord NinjaSpar7an #3846 or reply in a comment for your chance to take part, (in my opinion) a great project. I will not be sending it out for free forever. 1 Billion supply is actually not that much when I send out 1 million to everyone that takes part.
There are specific people that I have been meaning to contact for free SBT, these people include, @clove71 @cmmndrbawang and @infidel1258 who will have access to as much as needed to give out as they choose. Whether it is a stream or during battles. Most likely will be more than I have issued to anyone in the past. If you are interested please respond to this post and I will issue it immediately if you think this is a cool idea. Again, not asking you to shill this project.
What I pictured when creating this project was the little goblin from the Diablo series who drops gold on the ground. This gold may currently be fairly worthless. But, with many people who are being brought forth to the Hive-Engine, I thought a free token from battles would possibly become valuable in the long run. Even if I end up having less than the total supply I issued at the beginning. And that was only 1 million. My token may not have a lot of funding to go towards buybacks, but, I have been putting all that I can back into the buyback as often as it is bought and plan on adding a larger buyback in the near future.
The only thing that I ask, is that you use this token the way it is supposed to be meant. My goal is to have basically a few people sending this coin out via, streams and battles. You don't even need to shill it. Only need to know the basics of what the purpose of this token is supposed to be. And for me, it is simple, just send it to whoever you thought was a good fight.
Again, if you are interested, please let me know in the comments.
This is for everyone within the #Splinterlands Community!!!
My only goal is to see this coin working the way it is supposed to.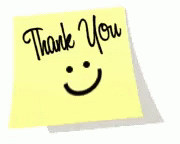 Link to the Twitch stream with the host, one and only one, @sgt-dan
Interview with me starts around the 1hr 15 minutes marker
https://www.twitch.tv/videos/1215097405?filter=archives&sort=time
(Post Updates)
(past 11-29-21)
https://peakd.com/splinterlands/@itzninjafool/update-to-sbt-giveaway

(current 12-03-2021)
https://peakd.com/sbt/@itzninjafool/sbt-milestones-what-you-may-have-missed
---
---