Hi all,
This is my daily splinterlands update.
My EOS was good, nothing too fancy. Had a potion, so I got many gold cards, but no gold legendaries.
Now back on Diamond League, can't wait to climb back up again.
My last rewards: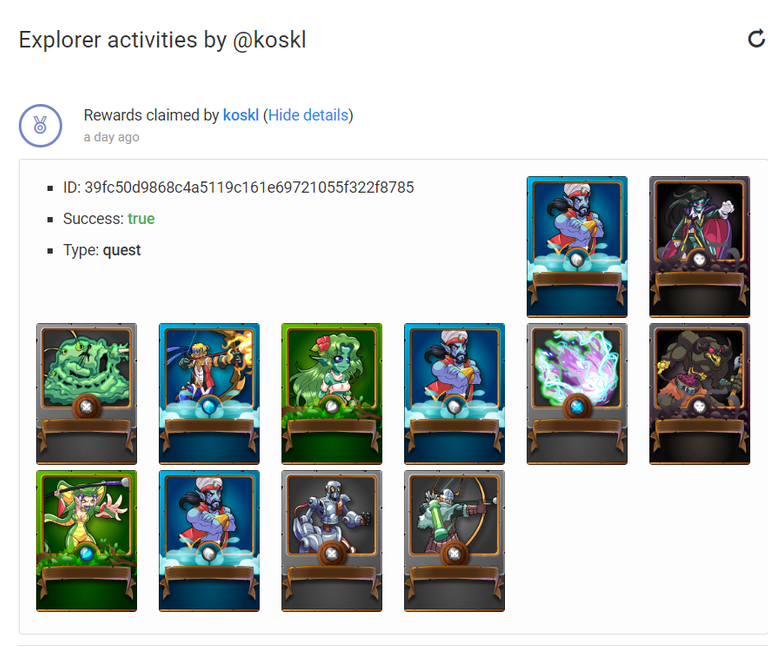 Three rares and the rest commoners. Could be a lot better to be honest, we'll see next time.
Thanks for visiting my blog. Bye!