Hi all,
This is my daily splinterlands update.
I have fallen behind with my daily update, which is stupid of me, because I am missing out on so many tokens. like pal, spt and steem.
I guess it is too late now to do anything about it, so let's look at what rewards I got yesterday for finishing my quest: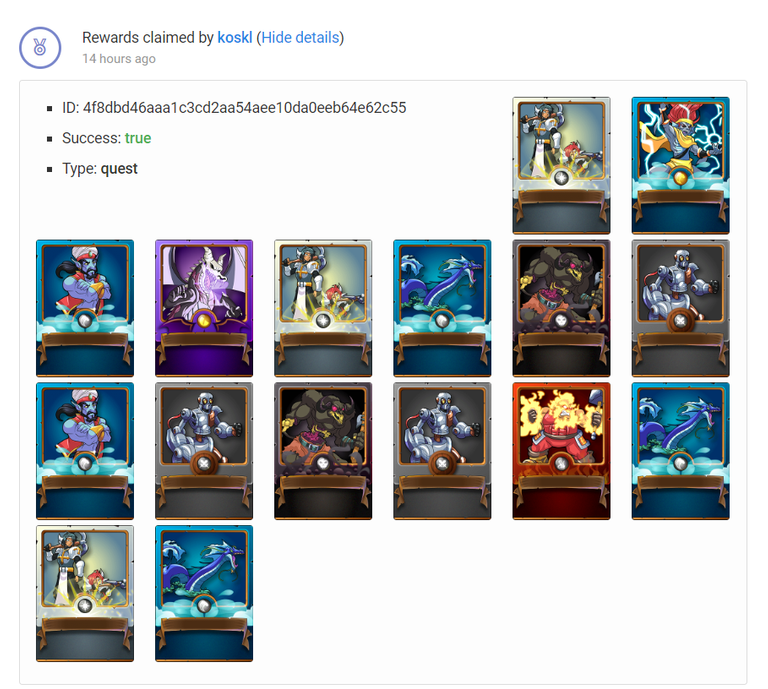 This is a first for me: two legendaries in a quest! 😱😱😱
Wouldn't it be nice to get two goldfoil legendaries? That will be my next milestone. That's why I got a potion clever me 😉😉😉.
Let's see what I will get next time,
Thanks for visiting my blog. Bye!